A number of lucky World of Cruising readers won a day visit on Royal Caribbean's Navigator of the Seas following the competition we ran in association with Royal Caribbean International.
They had the chance to spend a day aboard when she was in Southampton recently. None of them have cruised before so we ask them if they found the experience useful – and perhaps inspiring…
Mary and Larry Kemp from Andover were surprised and delighted to win.
"We are very impressed with the ship," says Larry, "we can't believe the size of it!"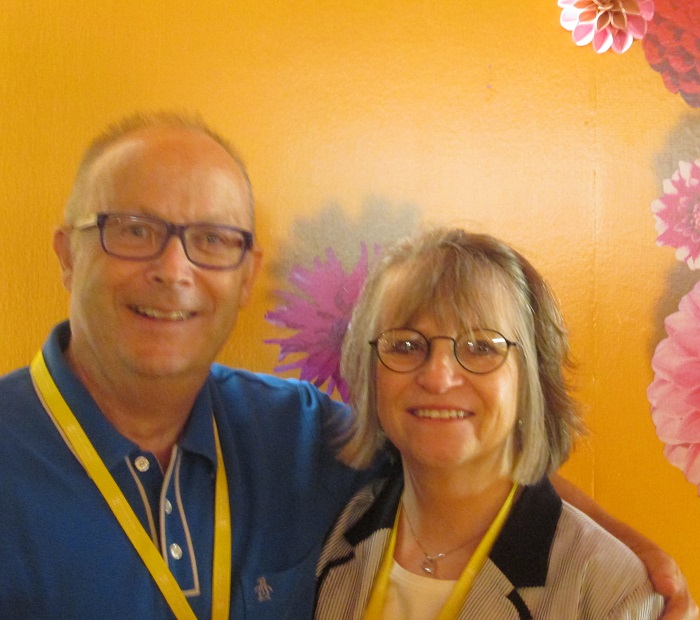 "We usually go on fly-drive holidays to America," explains Mary, "we're big fans of Disney World and have been about ten times. But as we've got older we find holidays to the States to be hard work, what with the driving and everything. We are considering cruising now, our son and his family are big fans. They are going on a cruise in September – which will be their sixth – so we were interested to see what it's all about."
"I can see what the attraction is now," says Larry, "it's fabulous. We would probably come with the rest of the family so it would be all of us together. We've had enough of airports, with a cruise your suitcases are taken from you and that's very appealing. We would want an outside cabin – and my wife would prefer to have a bath so we would need one of the suites."
So what destinations appeal to them?
"I quite fancy a cruise around the Bahamas or the Norwegian Fjords," answers Larry, "but we would probably start with a cruise around the Mediterranean."
"This visit has swayed us," adds Mary, "we definitely feel that cruising is the way to go."
Gemma and Edward Newman from Bognor Regis entered the competition on Facebook and were pleased to win.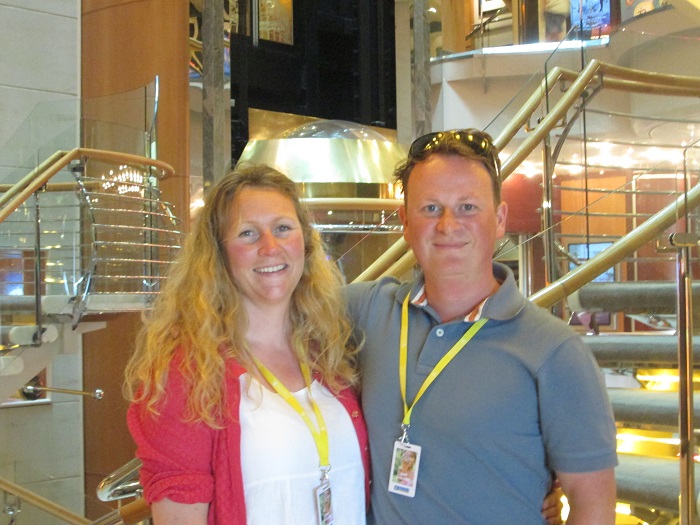 "We've never been on a cruise or a cruise ship before," explains Gemma, "so we were intrigued to see what it was all about." Gemma and Edward travelled widely before they had a family. With young children aged nine and seven, they now tend to staycation. So was their visit useful?
"It's definitely been surprising to see what options there are. I'm not sure if it's convinced us to go on a cruise but we would consider it now we have seen it in the flesh. The attitude of the staff we have come across is very good, they've all been kind and that's important for a family. There's a lot more on board than we were expecting. It's a huge space and we were a bit overwhelmed at first but there are lots of opportunities to receive help."
Edward was the only prize-winner to take advantage of a chance to try the Flow Rider – and did really well!
"Ed was determined to have a go and had orders from our son to try it, "explains Gemma. "He really enjoyed it and had great support and instruction from the staff. He's never surfed before so it was a unique experience. He fell off a couple of times but it didn't hurt! We've had a lovely day, the food in the Sabor restaurant was delicious – we never expected to have modern Mexican food on a cruise ship."
James O'Brien and Beth Luker from Oxford didn't know what to expect from a cruise ship.
"We thought we would like to come and have a look around," says James. "We didn't know what to expect. There's a lot to take in,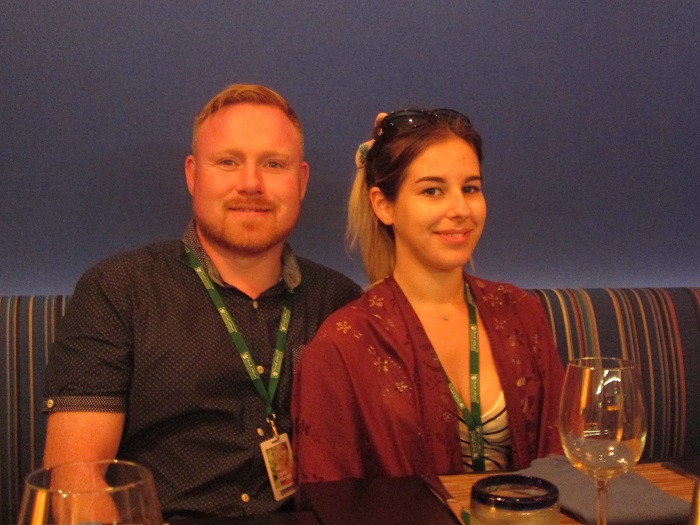 especially the main promenade in the middle of the ship, it's good to see the openness of it all and the range of shops, pubs, bars and restaurants. I didn't know they would have an ice-rink on a ship, that was a real eye-opener!"James has taken a range of holidays including package tours, city breaks and back-packing.
"I've never thought about cruising before, it's never crossed my mind but it's definitely a different option to consider. You tend to think it's going to be mainly the older generation and that you might get bored and have cabin fever. But with the chance to get to different ports everyday and explore and with so much to do on a ship this size, I don't think there's much chance to get bored."
So where would he like to visit?
"Anywhere and everywhere," he replies, "I would like to try Alaska but somewhere sunny would be nice too. I would like to have a go at the ice-skating – and the Flow Rider – but perhaps on a warmer day and not on a windy Sunday afternoon in Southampton Docks!"
To discover more about Royal Caribbean visit www.royalcaribbean.co.uk/discover-cruise-holidays