Closed: The maiden voyage of a new cruise ship is one of the most memorable holidays it's possible to have. 
THIS COMPETITION IS NOW CLOSED
The ship, built at Meyer Werft's shipyard in Papenburg Germany, is brand spanking new, with every rail, counter-top and decoration gleaming. There's a certain smell to a new ship – a combination of new carpets and fresh paint, with a hint of glue and topped off with the floral notes of the arrangements provided for the event.
Making themselves at home in their new surroundings, every single member of the crew is suffused with pride at being among the first to take the vessel out of port for the first time.
The Captain, in particular, is bedecked in a neatly-pressed new uniform, the gold braid glistening on his epaulettes and his cap. No-one will be more eager to show off his new baby – and as well as passengers to greet, he'll be welcoming port officials at every new call, exchanging plaques and mementoes for each maiden visit.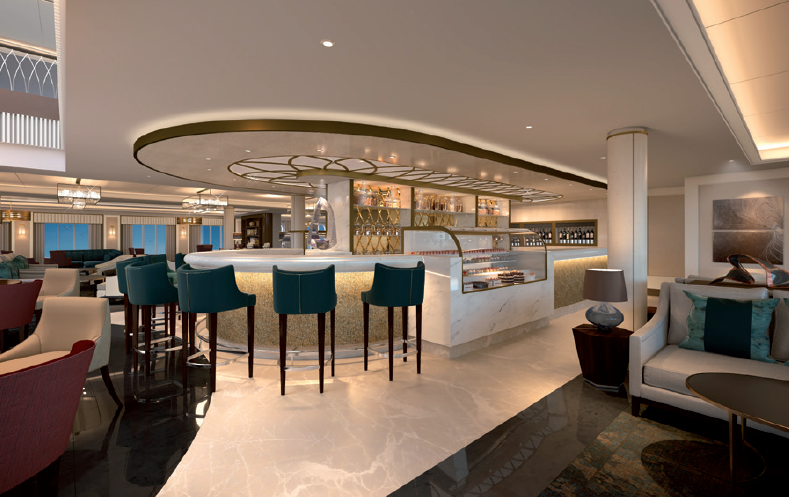 Ship christenings are magical events, with Champagne flowing freely, a gala dinner for a privileged coterie of specially-invited guests, and very often fireworks to match the most thrilling displays of Guy Fawkes' Night or Thanksgiving.
For the first guests on a brand-new ship the sheets on the beds have never been crisper; the towels in the bathrooms will be at their fluffiest. On many nights when guests return to their cabins after dinner, they will no doubt find little extra gifts – special mementoes of their unique trip.
Every aspect of a maiden voyage is cruising at its ultimate peak. It's a privilege afforded to a select few. For Spirit of Discovery, hopefuls have been registering their interest for months by putting down a deposit. Only now will they be starting to receive phone calls telling them what itineraries are available.
YOU could become one of the fortunate few, joining them for this once-in-a-lifetime experience for Spirit of Discovery's maiden voyage, setting out from Dover on July 10, 2019.
You'll travel on a 13-night cruise around the British Isles, with the new ship welcomed like a hero at each port of call and with celebrations all the way.
After leaving Dover, Spirit of Discovery's first day at sea will be the opportunity for the fortunate passengers to get their breath back and explore their new surroundings. Then the ship arrives in Newcastle, for a day on the Tyne. Next up is the Scottish capital of Edinburgh, followed by a day in the remote northern outpost of Kirkwall, on the Orkney Islands.
Another day at sea takes Spirit of Discovery along Scotland's north coast and down the west coast to Belfast, and then on the Liverpool – which always rolls out the red carpet for visiting cruise ships, especially those arriving for the first time.
It's Dublin next, and then the historic port of Cobh in Ireland's south-west, redolent with links to maritime history and tragedy and its connections to the Titanic and Lusitania. On to Portland, in Dorset and then St Peter Port, Guernsey, before heading for Southampton and finally returning to Dover.
For the chance to win a place on Spirit of Discovery's maiden voyage, you simply need to answer three simple questions.
What is the minimum qualifying age for travel with Saga Cruises?
What is the northernmost port on Spirit of Discovery's maiden voyage?
Where is Spirit of Discovery being built?