From orcas to orangutans and piranhas to parakeets, you can discover a wealth of wildlife from the comfort of your cruise ship.
David Attenborough, you have a lot to answer for. These days we all want to see wildlife, close-up and in its natural environment.
How many creatures can you see on a cruise? Well, you may be surprised by the number of itineraries that cover regions rich in flora and fauna, whether this forms the main focus of the voyage or is a component of a happy mix of nature and culture.
Inevitably, for the most in-depth encounters with animals you'll need to splash out on an expedition-style journey. But more comprehensive cruises on larger ships can still yield some remarkable experiences if you choose the right shore excursions.
Read on to discover our top five ways to get back to nature…
1 PENGUIN CLASSIC
They don't really dance like they did in Happy Feet, but penguins are still the world's most endearing birds. These dinner-suited creatures are a key attraction of Antarctica, and Hurtigruten has a 15-night Antarctic Circle voyage that really does put the wild into wildlife.
The 300-passenger MS Fram spends a full eight days around the Antarctic Peninsula, nudging its way among the vast floes of melting pack ice. Shore hikes allow you to see Adélie and gentoo penguins, as well as seals, while the vessel itself is a great platform for viewing albatrosses and humpback whales.
An expedition team accompanies the ship, which has comfortable cabins, a stylish lounge and a fleet of manoeuvrable Polarcirkel craft.
Departs January 25 or February 8, 2018. From £7,089pp; includes flights between Buenos Aires and Ushuaia
2 SAFARI SPECIAL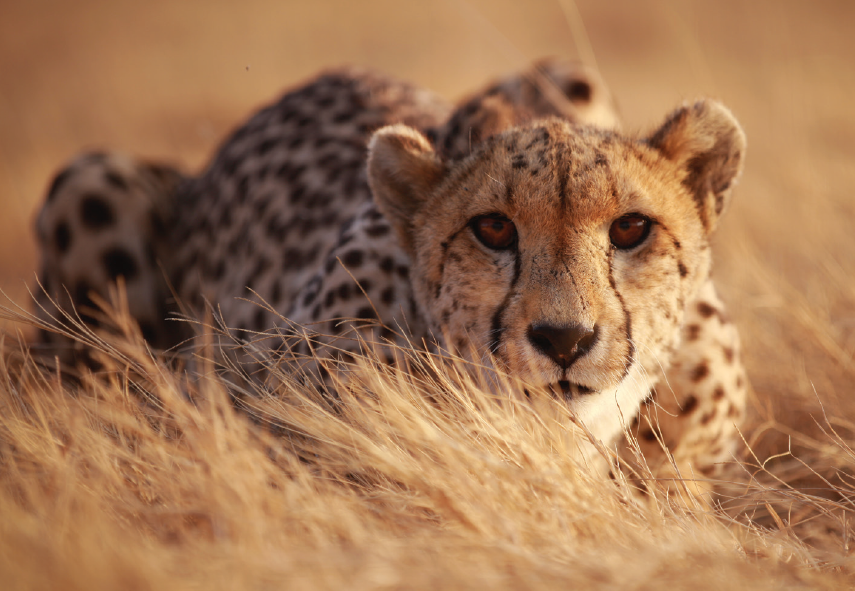 South Africa is home to many of the animals that tourists most want to see, yet surprisingly few cruise ships make their way there.
Fred Olsen has an exciting 14-night Madagascar, Mozambique and South Africa itinerary over New Year that combines safari-style options with visits to alluring islands in the Indian Ocean.
Its 880-passenger Boudicca sets off from Mauritius to Madagascar – where you can see cute lemurs and weird baobab trees – then stops at several places in South Africa.
Here, your excursion options promise an array of wonderful beasts. From Richards Bay you could go looking for cheetahs and the rare white rhinoceros, while at the Kariega Game Reserve live the Big Five – lions, elephants, buffalo, leopards and rhinos. A two-night stay in Cape Town at the end offers the chance to reflect on your memories over a glass or two of the excellent local wine.
Departs December 28, 2017. From £2,099 excluding flights
3 CURIOUS CREATURES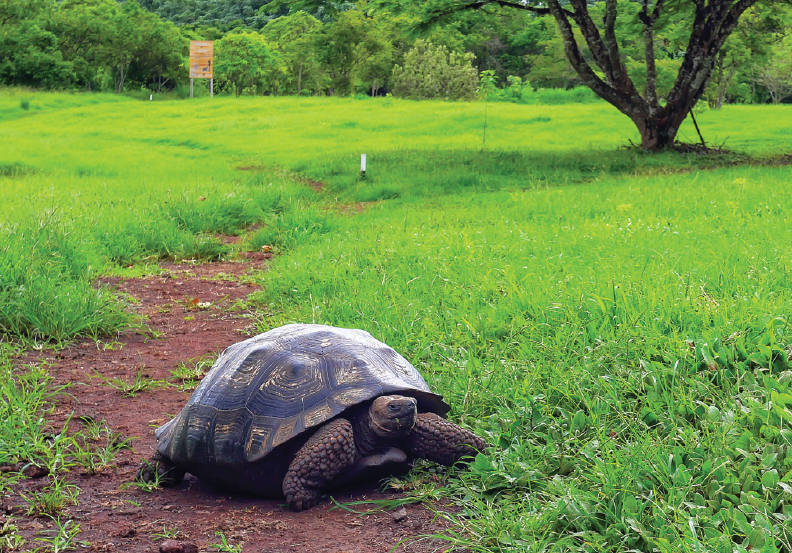 One of the planet's premier destinations for wildlife, the Galapagos islands are a bucket-list dream. Here you can walk among creatures that are found nowhere else on Earth and have no fear of humans. But tourism is strictly controlled so only a limited number of smaller ships are allowed to cruise the archipelago.
G Adventures has an itinerary that takes in the western, central and eastern isles. You'll admire the breathtaking volcanic landscapes but the biggest draw is the fauna – grumpy-looking iguanas, lumbering giant tortoises and comical blue-footed boobies. Diving pelicans, red-throated frigate birds and graceful tropic birds also thrive here.
This itinerary offers chances to snorkel among the (safe) reef sharks, rays, turtles and sea lions, and the seven-night cruise is bookended by hotel stays in Ecuador's capital Quito.
Departures all year. From £2,430pp excluding international flights
4 A WHALE OF A TIME
From iridescent hummingbirds to foraging grizzly bears and leaping killer whales, the coastline of Alaska is a nature documentary that unfolds before your eyes.
The wildlife is the icing on the cake of a sensationally scenic journey past glaciers, forests and rocky green islands.
Plenty of bigger ships ply up and down, with great chances to see the animals on various shore excursions. But for a more immersive experience, try an expedition cruise, such as Silversea's 11-night Seward to Vancouver trip aboard Silver Explorer.
With guided hikes ashore included, you can see both grizzly and black bears, sea otters, bald eagles and those emblematic black-and-white orcas performing acrobatics. But if the butler-serviced suites and all-inclusive drinks tempt you to stay on board, you can still look out for sea lions and humpback whales as you enjoy your G&T on deck.
Departs August 25, 2018. From £6,345pp, excluding flights
5 GULLS ALOUD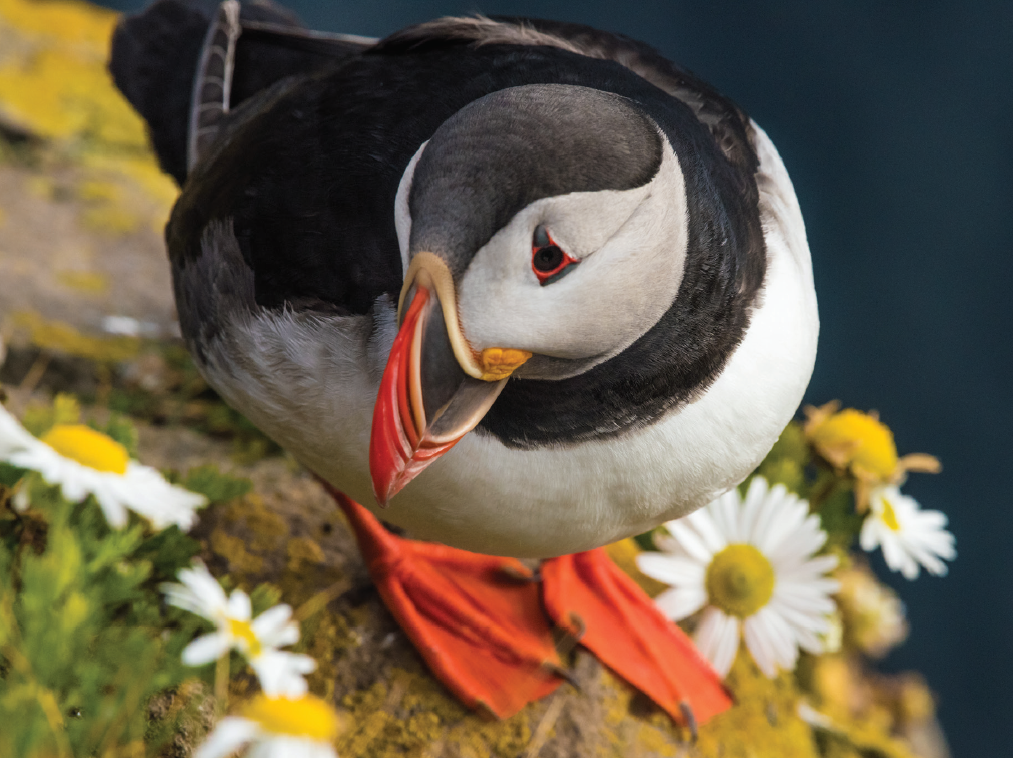 Soaring cliffs characterise the remoter coasts of Ireland and Scotland, and that means they attract huge flocks of nesting seabirds – puffins, kittiwakes, petrels, shearwaters and more. An early highlight of Noble Caledonia's 10-night Bird Quest expedition – from Dartmouth to Oban on the west coast of Scotland – is a visit to the Skellig Islands off Ireland, home to tens of thousands of gannets. Then there are the near-700ft Cliffs of Moher, with razorbills and guillemots, and the puffins and corncrakes of Tory Island.
Later, the 84-passenger Ocean Nova sails out to St Kilda, 50 miles beyond the Outer Hebrides, where you can see Europe's largest colonies of storm petrels, as well as northern fulmars, from the ship's Zodiac craft. On this trip, you're also sure to spot seals – and possibly dolphins.
Departs May 1, 2018. From £3,595pp
Want to discover more cruises where you can spot wildlife? Get now the July/August issue of World of Cruising to read the full article.