We're offering one lucky reader and a friend the chance to discover the world on their doorstep, with a truly unforgettable Mediterranean cruise on Norwegian Epic.
THIS COMPETITION IS NOW CLOSED
Norwegian Cruise Line's 7-night Western Mediterranean fly-cruise begins in Barcelona. Then, after a day at sea enjoying the amazing facilities Norwegian Epic has to offer, you'll cruise into Naples. The jewel on Italy's stunning Amalfi coast, Naples is a city steeped in history – and you can feel it come to life as you tour grand piazzas, castles and cathedrals. And just outside the city there is Pompeii – the Roman town forever frozen in time by the eruption of Mt Vesuvius in 79AD.
Next on your itinerary is Rome, the Eternal City. Here you can gaze at the masterpieces of the Vatican and walk in the footsteps of emperors through the Forum to the magnificent Colosseum, where you can almost hear the cries of the ancient gladiators.
If Italy hasn't spoilt you enough by now, your next stop is Tuscany for excursions to Pisa and Florence – cradle of the Renaissance and home of many of the world's most famous artworks.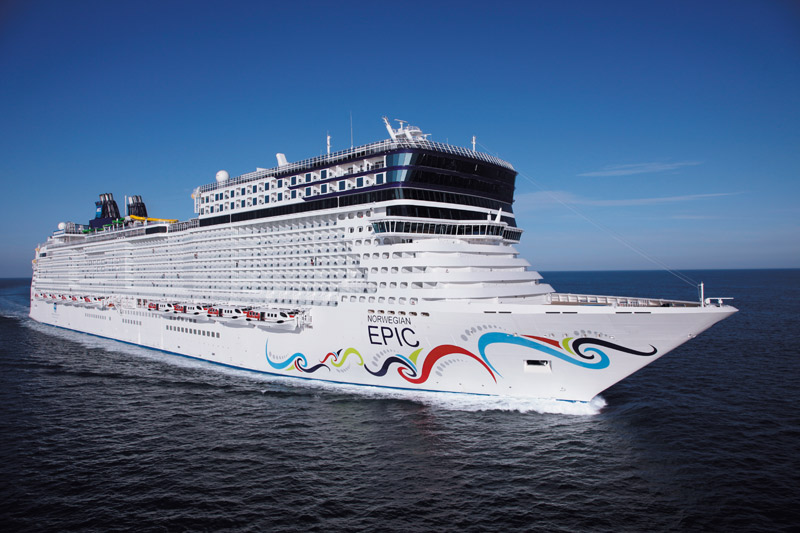 Then it's on to the famous millionaires' playground of Cannes. How many rich and famous faces can you spot as you stroll along the palm-lined Promenade de la Croisette, basking in the warm sunshine?
Finally, you come to Palma, Majorca. With its network of alleyways and its magnificent cathedral, this is a treasure-trove of history and architectural splendour – yet it's also a vibrant, modern city, bustling with restaurants, shops, nightlife and a lively art scene.
So what are you waiting for? Norwegian Cruise Line offers spectacular shore days and amazing entertainment, together with dining how you want, when you want and where your palate leads you. So why not enter our competition – or just pick up the phone and book yourself a European cruise like no other?
For your chance to win this cruise, answer the following question:
What is the capital of Italy?
a: Rome
b: Florence
c: Venice