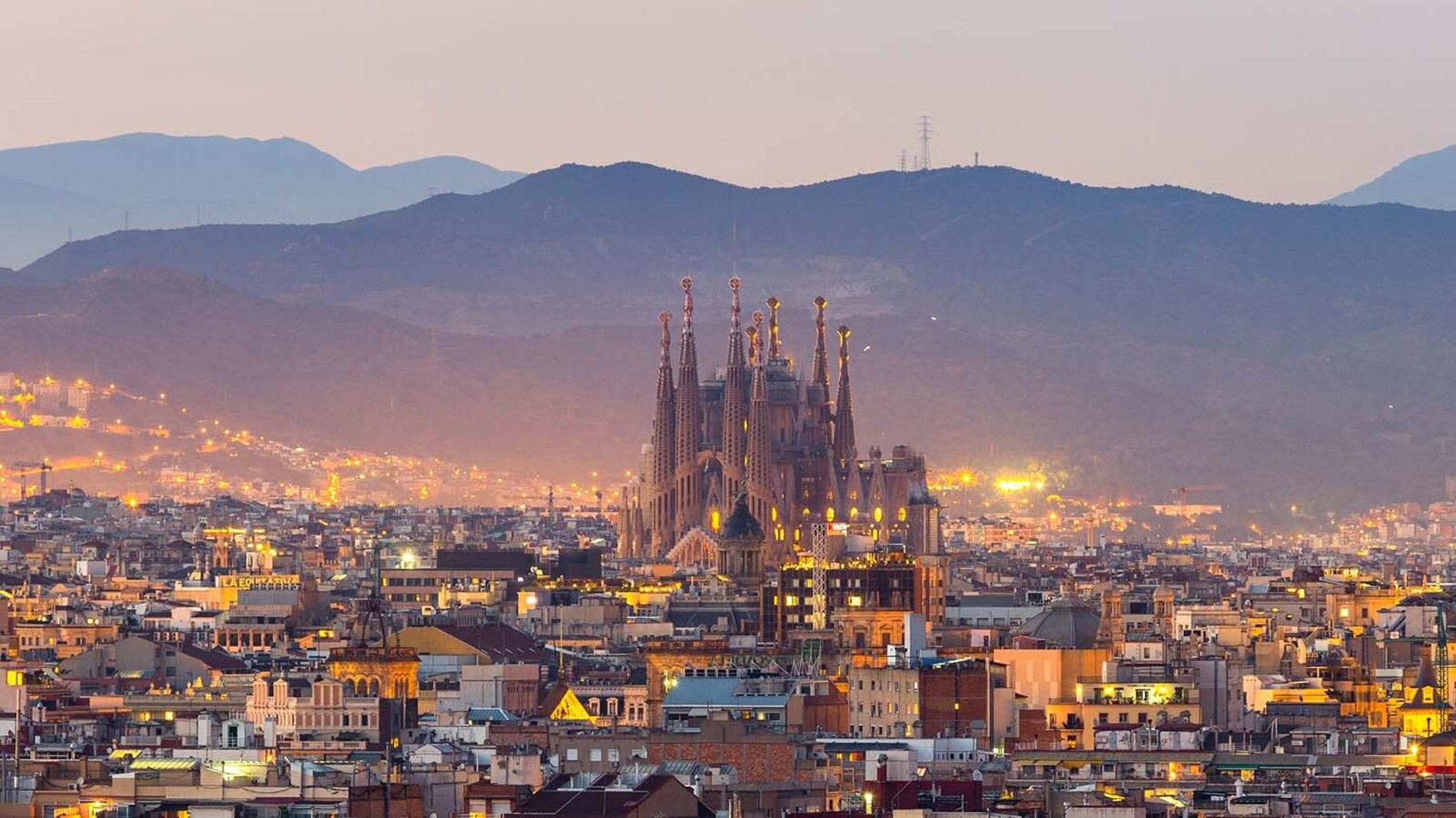 An expert cruise port guide to Barcelona
In Catalonia's vibrant capital you'll discover a world of culture, cuisine and history – no wonder it's one of the world's most popular port stops
Visitors of all ages are sure to be seduced by this great port city with its vibrant energy and lust for life.
Whether it's Gaudi's iconic architecture that captures your heart, or the passionate strains of flamenco and tempting tapas that flavour the air, Barcelona is one of those places that, once visited, is never forgotten.
Founded by the Romans at the end of the 1st century BC, Barcelona is Spain's second city – but first and foremost it is the capital of Catalonia, an autonomous community with its own language, culture and traditions.
With no fewer than eight UNESCO World Heritage sites, a generous serving of Michelin-starred restaurants and even a beautiful two-mile beach, however you choose to spend your time here, you won't be disappointed.
Must see
La Rambla
Lined with graceful elm trees, this world-famous, mile-long pedestrian boulevard is thronged with locals, tourists, buskers and performance artists at all hours of the day and night.
Sadly, pickpockets are one of the many ways to part with your euros here – along with tapas bars and souvenir kiosks – but with its southern end a short walk or easy shuttle-bus ride from the cruise port, a ramble along La Rambla is a must-do while you're in town.
Sagrada Familia
Gothic meets Art Deco in the unique vision of architect Antoni Gaudi, and this extraordinary basilica symbolises Barcelona to the world.
Gaudi took over the design brief in 1883 and devoted the rest of his life to the project.
Construction proceeded slowly throughout the 20th century and it remains unfinished, but recent years have seen a surge of activity so take another look, even if you've been before.
No matter how many times you see it, Sagrada Familia is breathtaking like no other building in the world, and it is well worth booking in advance to take a tour.
Park Guell
Looking like a fairytale cake-topper, Park Guell was originally earmarked as a luxury residential complex for rich entrepreneur Eusebi Guell, but when that project was abandoned it was redesigned as a park by Gaudi.
Its elevated site offers beautiful views of the city but the big draw is Gaudi's magical mosaics, including his famous multicoloured lizard. Book in advance for a timed ticket to avoid crowds.
Picasso Museum
Although Pablo Picasso was born in Malaga, Spain's greatest artist lived in Barcelona from the age of 13 and considered the city his muse.
Now the compliment is returned witha collection of more than 4,000 works, housed in five adjoining medieval palaces in the La Ribera district.
Pay for your entry with a Barcelona Card (47 euros from bcnshop .barcelonaturisme.com) and you also get admission to many other big attractions, plus free bus and metro travel.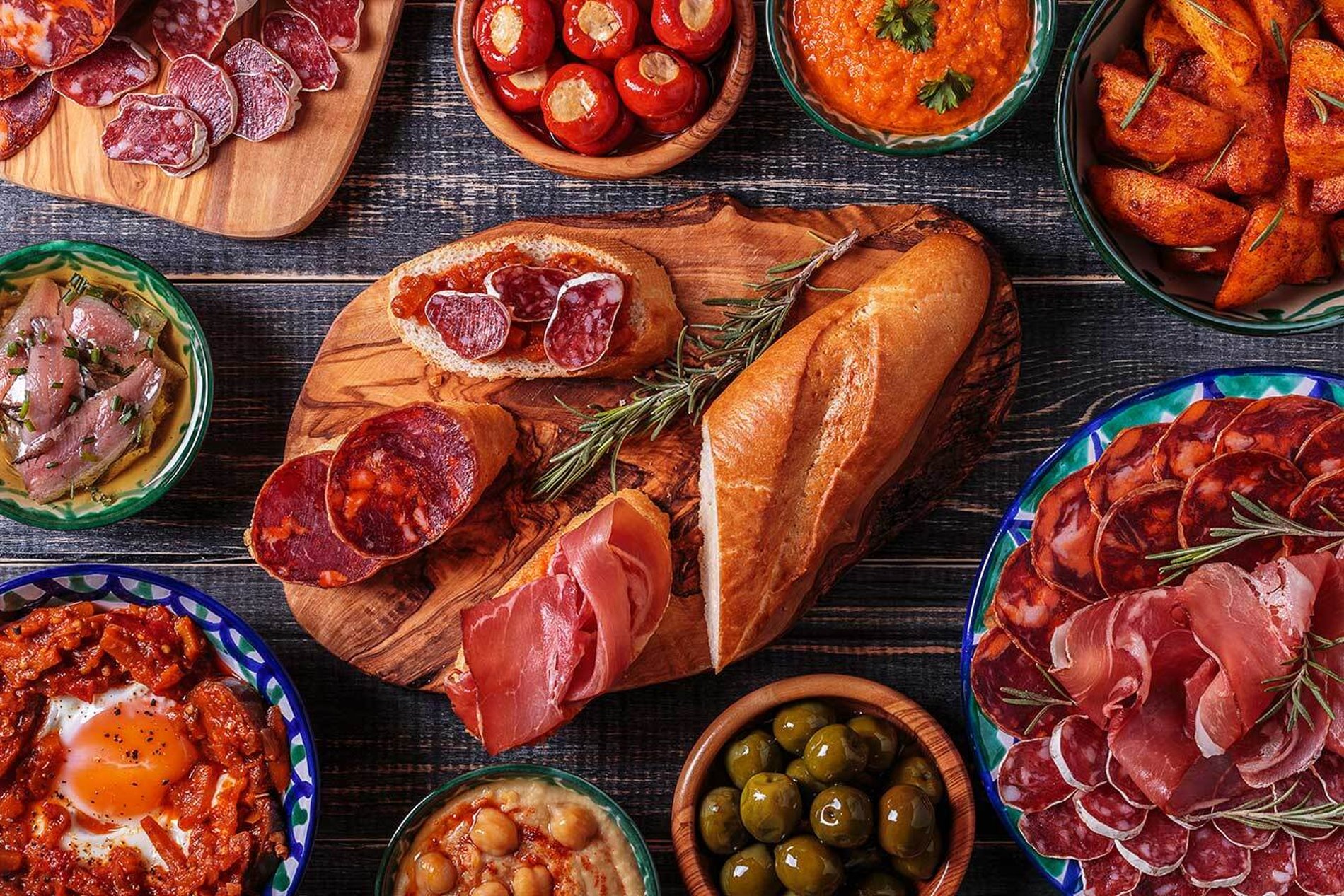 Dine & drink
La Boqueria
Just off La Rambla and often described as the world's best food market, La Boqueria is a one-stop shop for the locals and a great place to pick up amazing tapas (we recommend Bar Boqueria for grazing and Bar Ramblero for its incredible seafood platter).
Maitea Taberna
Tried tapas? Pintxos are the even more delicious, toothpick- spiked equivalent from the Basque region. These tiny but tasty mouthfuls are perfect with vermouth – a Catalan favourite – and you can enjoy both at the highly rated Maitea Taberna in the central Eixample district.
In most pintxo bars there are two lengths of skewer, representing different prices. When you've finished eating, just hand over your skewers and you'll receive your bill – simple!
Can Majo
Who doesn't love paella? You'll find plenty of great examples of Spain's most famous dish in Barcelona – but for the very best, many locals will direct you to Can Majó.
Only a short stroll from the cruise port, this traditional restaurant offers generous helpings in a rustic-style setting, with terrace seating too.
Terraza De Vivi
You'll find this stylish rooftop bar at the Kimpton Vividora Hotel and it's the perfect spot to enjoy a cocktail or an ice-cold beer while you savour the view over Barcelona's trendy Gothic Quarter.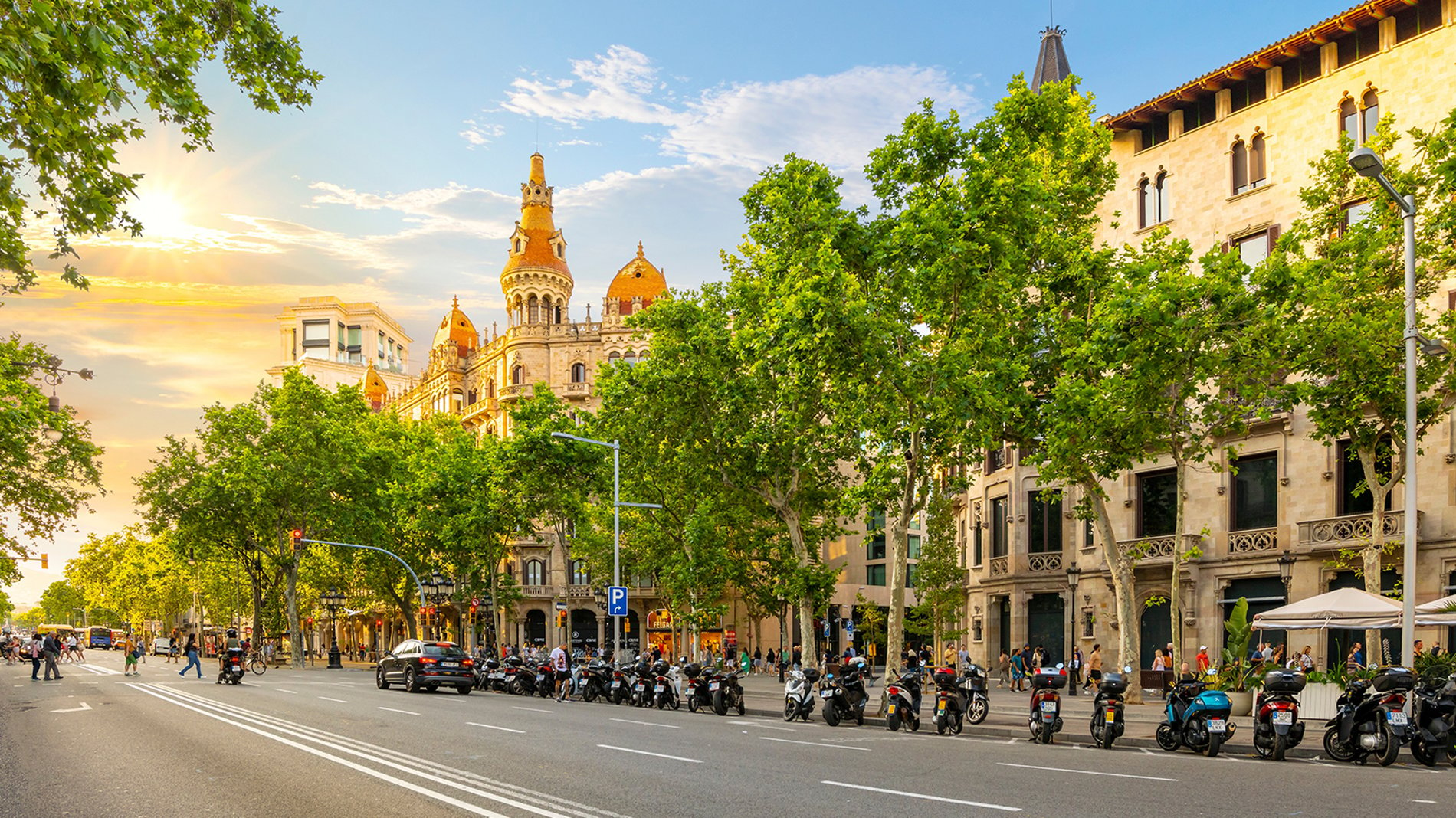 Shopping
Paseo De Gràcia
Known as Barcelona's 'Golden Mile', this is the place to head for the highest concentration of fashion and accessory shops.
Running northwest from the Plaça de Catalunya, it's also a feast of Art Nouveau architecture.
La Roca Village
Rather like the UK's Bicester Village and La Vallée in Paris, La Roca offers up to 70 per cent off big brand names such as Bimba Y Lola, Loewe, Prada and Burberry.
Half an hour by taxi from the cruise port and with 130 stores, it's a bargain-hunter's paradise. Euros at the ready!

Tinycottons
This traditional children's boutique was founded in Barcelona and its store in the affluent Sant Gervasi district is packed to the rafters with kids' clothing in sunny brights, beautiful prints and tasteful neutrals, all made from high-quality Pima cotton.
Nothing here is cheap but you'll have the best-dressed tots on the block.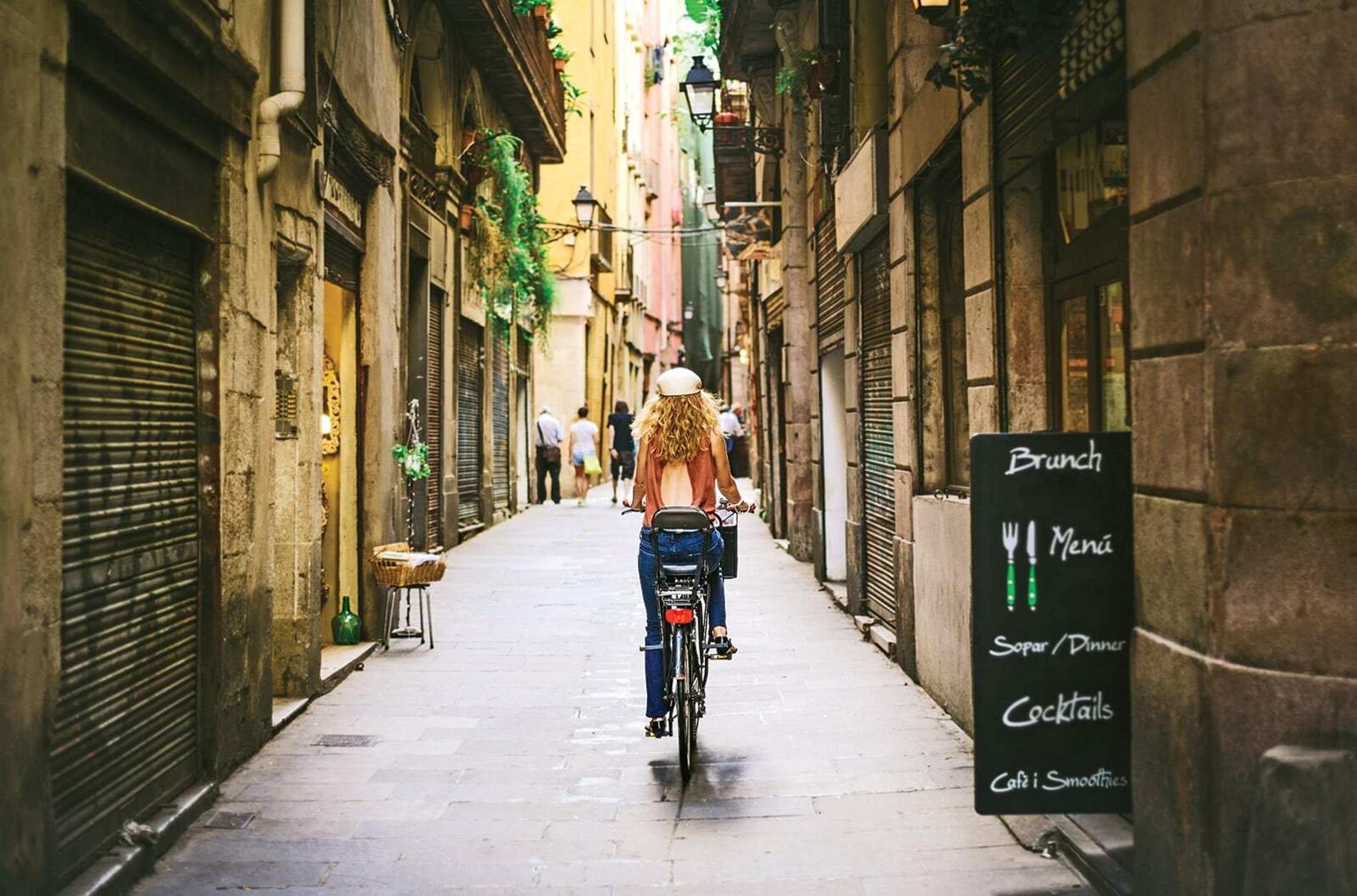 Trip planner
Thanks to year-round sunshine there is never a bad time to visit Barcelona, but March to May is best if you prefer to avoid full-on Mediterranean heat. November is good too, for fewer crowds and great festive markets.
Get onboard
MSC 9-night 'Spain, Tunisia, Italy & France from Barcelona' cruise aboard MSC Grandiosa, round trip from Barcelona via La Goulette, Palermo, Naples, Genoa and Marseille, with a two-night hotel stay in Barcelona, departing 5 May 2024, from £1,329.

Regent Seven Seas 9-night 'Barcelona to Rome' cruise aboard Regent Seven Seas Grandeur, from Barcelona to Rome via Palma de Mallorca, Sète, Marseille, Saint-Tropez, Monte Carlo and Livorno, with a two-night hotel, stay in Barcelona, departing 24 April 2024, from £6,459.