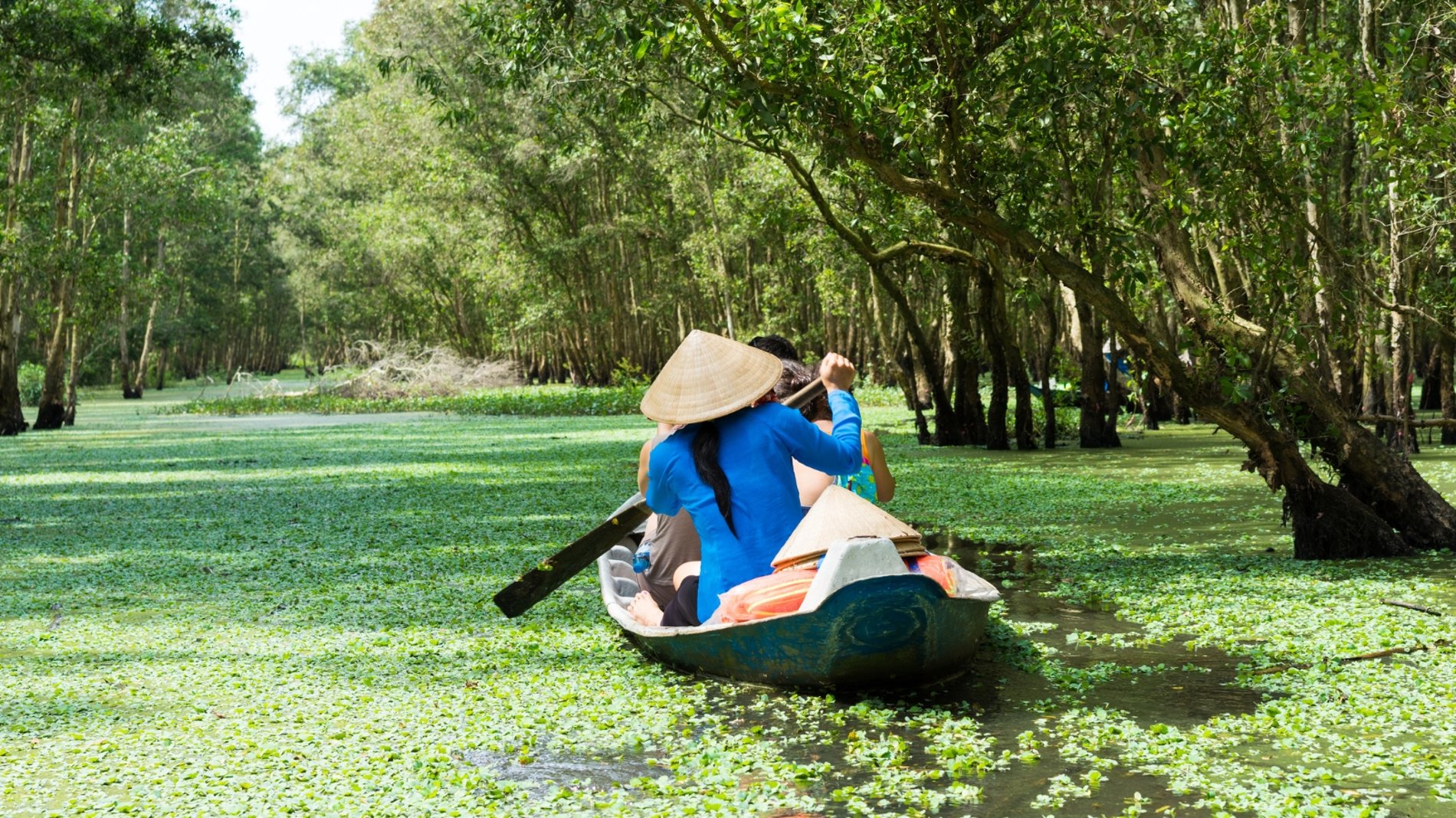 The most exciting rivers to cruise outside of Europe
Ready to expand your horizons beyond Europe? Discover the wonders of the world by cruising its mightiest waterways
As well as wending their way through truly spectacular scenery- from wildlife-rich rainforest to iconic ancient temples - great rivers can also be your passport to some of the world's most charismatic cities, from Hanoi to New Orleans.
While some offer a spellbinding step back in time, others bring you nose-to-nose with nature.
From the bizarre (the Yangtze's wooden cliffside coffins) to the beautiful (the Nile's pharaonic temples) there are pinch-me sights round every bend.
And because these mighty waterways also provide a livelihood for the millions who dwell along their banks, a world-class river cruise can help travellers make a genuine connection with local communities and their culture.
Southeast Asia
Mekong
The lifeblood of some 300 million people, and home to rare wildlife including Irrawaddy river dolphins and giant freshwater stingrays, the mystical Mekong wends its way for almost 2,700 miles from Tibet to the South China Sea.
Life here is lived on the water, and the Mekong's floating markets and canal-irrigated orchards are the perfect portal through which to discover its people and their time-honoured lifestyle.
Although the Mekong snakes its way through six Southeast Asian countries, most itineraries focus on Cambodia and Vietnam, travelling upstream and downstream between Ho Chi Minh City or Hanoi and the Cambodian cities of Phnom Penh and Siem Reap.
From sizzling street food and sacred waterfalls to Siamese crocodile-spotting and sunset excursions to stilted villages, this transnational artery is a feast for all the senses.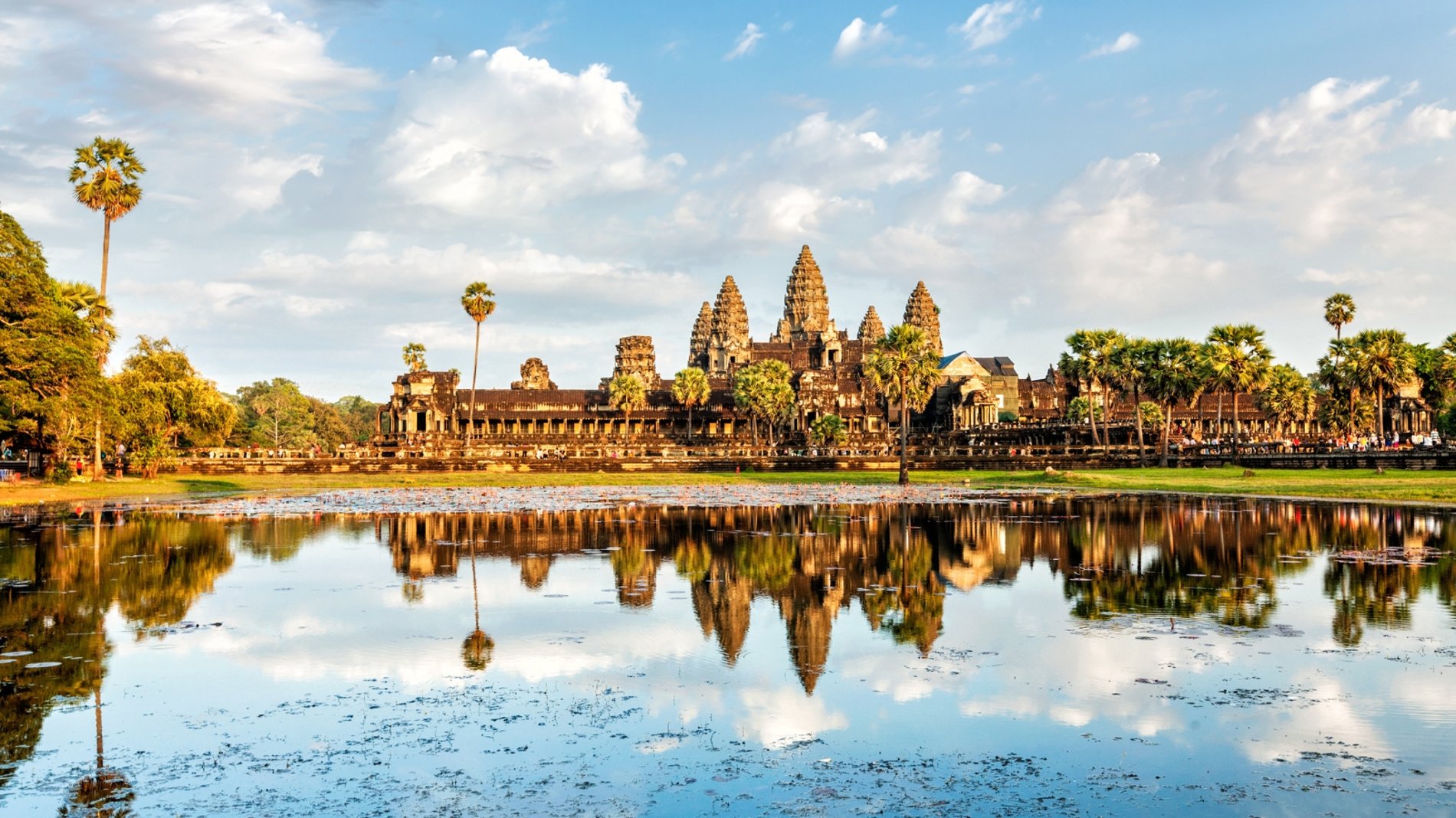 Nature-lovers will be entranced by the picturesque waterways of the Mekong Delta, known as the 'rice bowl of Vietnam'. Dotted with time-warped villages, it's second only to the Amazon in biodiversity.
If urban life is more your thing, the Mekong's vibrant riverside cities are sure to thrill. Tick off graceful French colonial sites in Ho Chi Minh City, stroll Hanoi's tree-lined boulevards and marvel at golden-spired royal pagodas in Cambodia's waterside capital of Phnom Penh.
Of all the port calls along the way, one of the most eagerly awaited is always Siem Reap, gateway to the astonishing UN World Heritage site of Angkor Wat. The world's largest temple complex, and quite unlike anything else on earth, this is the crowning cultural achievement of the Khmer Empire, which ruled these lands in medieval times.
A Mekong cruise is also a voyage of culinary discovery, and foodies mustn't miss Cambodia's fragrant amok fish curry and pho, the famous spicy broth with beef and noodles.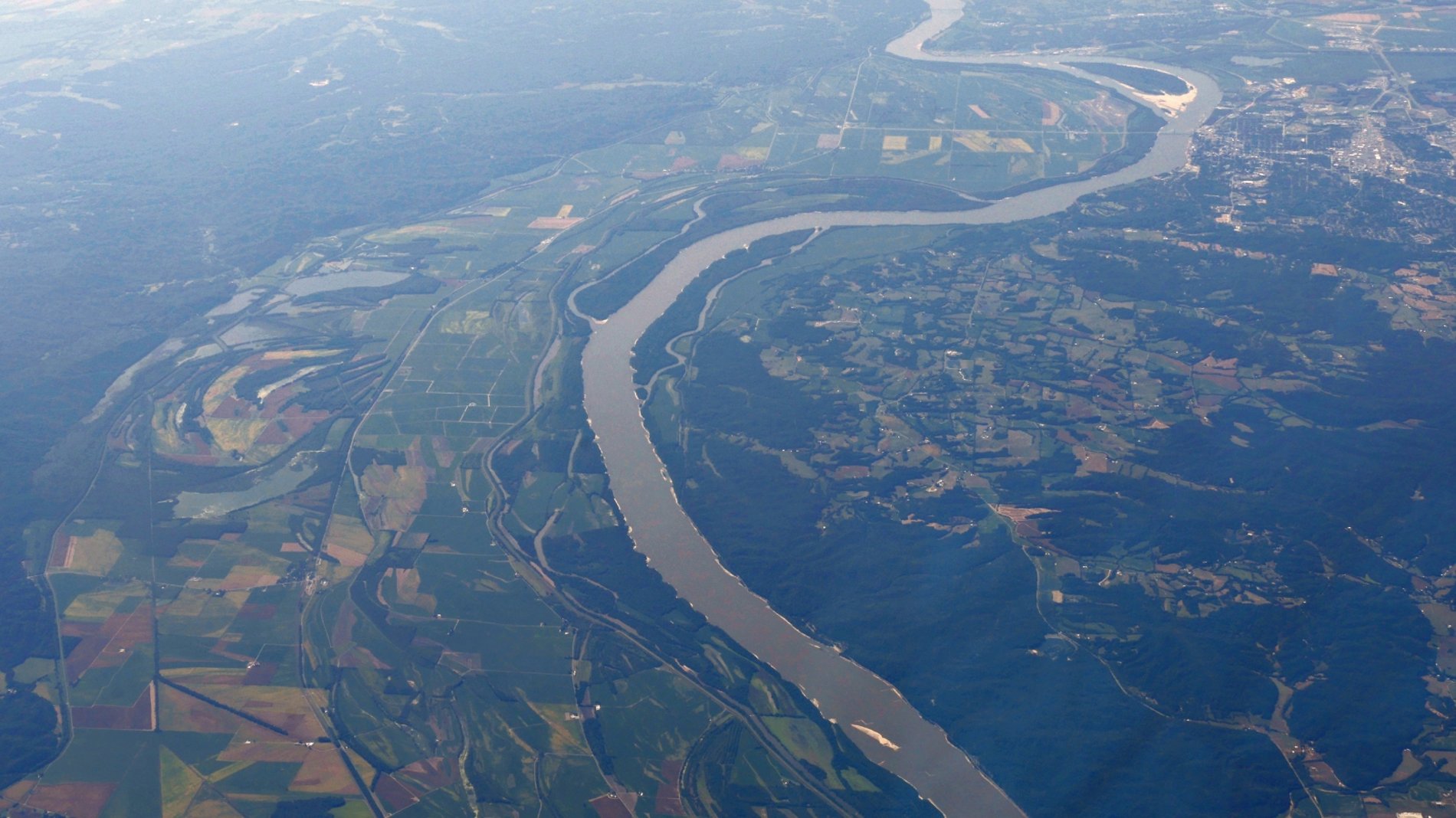 USA
Mississippi, Columbia & Snake Rivers
The mighty Mississippi flows through 10 states on its lazy way from Minnesota to the Mexican Gulf. More than that, it curses through the culture of America itself - and hence of half the world.
But no matter how well you think you know Ol' Man River from books, films, songs (and even the first Disney cartoon), nothing can prepare you for the majesty of America's greatest waterway.
Voyages range from five days to three weeks, delivering bucket-list moments at every bend - especially if you sail by old-fashioned paddlewheeler (think bald eagle sightings, Civil War battlefields and the boyhood backwaters of literary great Mark Twain).
Bookended by Memphis and New Orleans, a lower Mississippi cruise is a must-do for music fans, taking in the cradles of jazz, blues and rock 'n' roll (you can even pay your respects to the King at Graceland). Upper Mississippi cruises are great for architecture and history-lovers ships navigating from St. Louis (nestled at the meeting point of the Missouri and Mississippi rivers) to the Twin Cities of Minneapolis and Saint Paul.
Alternatively, some 2,000 miles distant in the pioneer country of America's Pacific Northwest, the mighty Columbia and Snake Rivers offer an ever-changing landscape of high desert planes, alpine meadows and forested mountains.
This being the USA, all the sights are supersized. The Snake River's state-straddling Hells Canyon is deeper even than the Grand Canyon, while the Columbia River's two-tiered Multnomah Falls cascade 260 metres down sheer cliffs.
And then there's the series of navigation locks that lift river ships a dizzying 215 metres above sea level.
Cruise itineraries retrace the footsteps of 19th-century explorers Lewis and Clark, whose celebrated expedition was the first to map a route to America's Pacific coast.
But forget the hardships endured by those plucky pioneers - you'll be enjoying luxury travel, with visits tot he world-class wineries of Washington State, craft boutiques in the historic port of Astoria, and antiques emporiums in the city of Kalama (which debuted a shiny new cruise dock last year).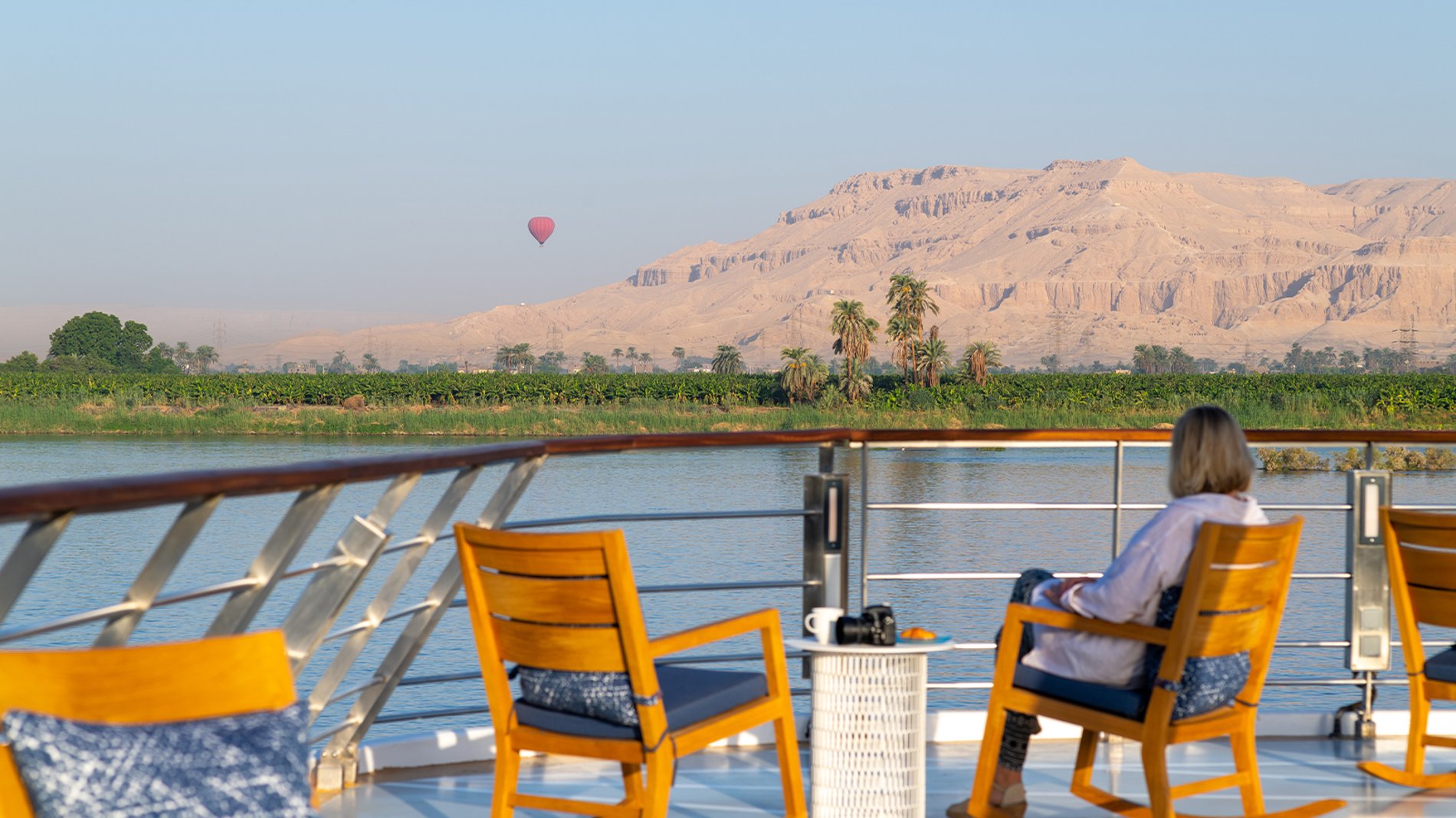 Africa
The Nile
Flowing north for more than 4,100 miles, from Africa's Great Lakes to the Mediterranean, the River Nile has been a vital trade route since the Stone Age. Only the Egyptian stretch is plied by cruise vessels - but believe us, that's all you need.
Deemed a gift from the gods in ancient Egypt, the natural highway that once carried Cleopatra's royal barge now offers a journey through 5,000 years of history. Studded with millennia-old monuments preserved by the sands of time, the Nile's life-nurturing banks are also a haven for exotic fauna such as hippos and crocodiles.
Classic four and five-day cruises remain as popular as ever, with ships navigating 125 miles up or downstream from Luxor (dubbed the world's greatest open-air museum) to Aswan, home of the mighty Aswan High Dam.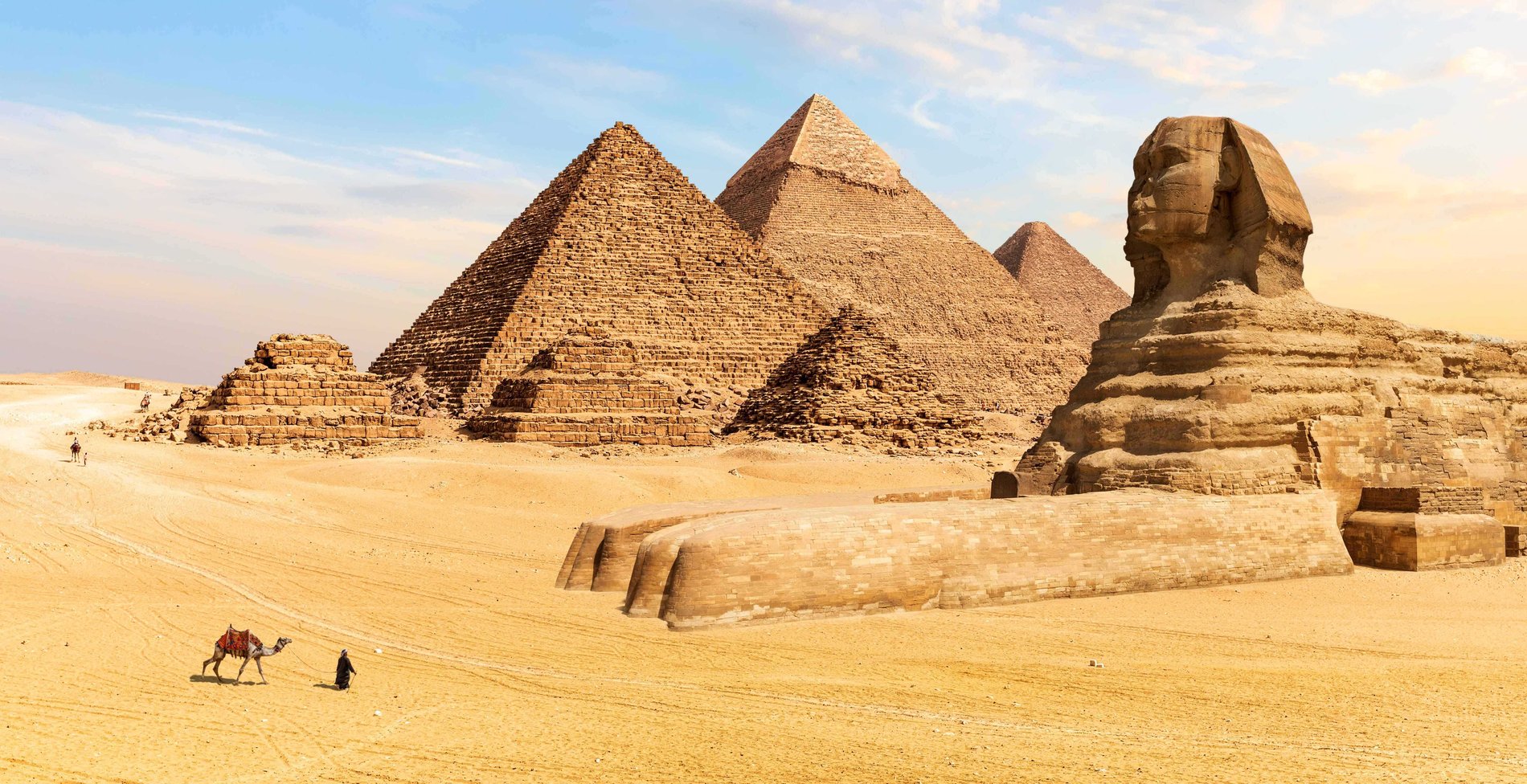 Ten to 13-night itineraries typically begin and end in Cairo, gateway to the pyramids of Giza.
Along the way, cruisers can visit the 3,000-year-old burial grounds of Egyptian royalty, pay homage to one of the world's first female monarchs at her cliff-cut terraced temple, shop for souvenirs in Aswan's traditional bazaar and decipher ancient hieroglyphics with the help of an expert Egyptologist guide.
Built to tame the seasonal floods of the Nile, the mighty Aswan Dam is a modern wonder that shouldn't be missed, while Karnak Temple is a cloud-skimming religious complex that's second only to Cambodia's Angkor Wat in size.
With Giza's Grand Egyptian Museum showcasing 5,000 of Tutankhamun's treasures and set to open its doors this winter, there's never been a better time to experience Africa's greatest river.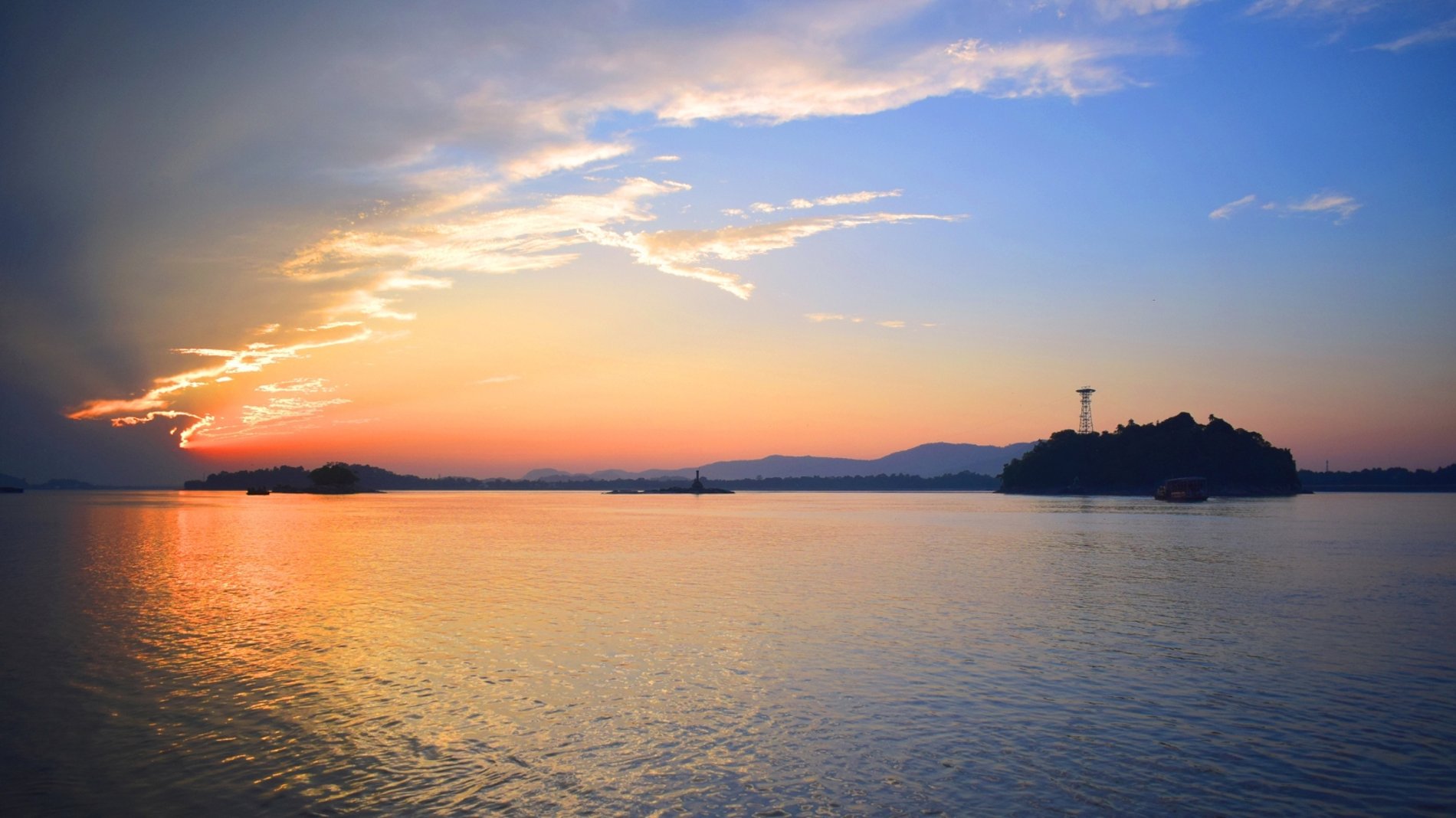 India
Ganges & Bhramaputra
Slow and serene aren't words you'd normally associate with India, unless you've experienced this intoxicating country from the water.
An opportunity to discover sites that would be challenging (and in some cases impossible) to reach overland, the Ganges and Bhramaputra rivers are your gateway to wildlife-rich national parks, hilltop Hindu temples, silk villages and UNESCO World Heritage treasures.
One of river-cruising's best-kept secrets, the Bhramaputra weaves through India's northeast state of Assam, where manicured tea plantations meet untamed jungle.
With sailings operating from November to April, week-long trips travel between the port cities of Guwahati and Jorhat.
Tracking greater one-horned rhino in the wild and exploring the world's largest river island (formed by a flood in the 18th century) are just two good reasons to cruise here.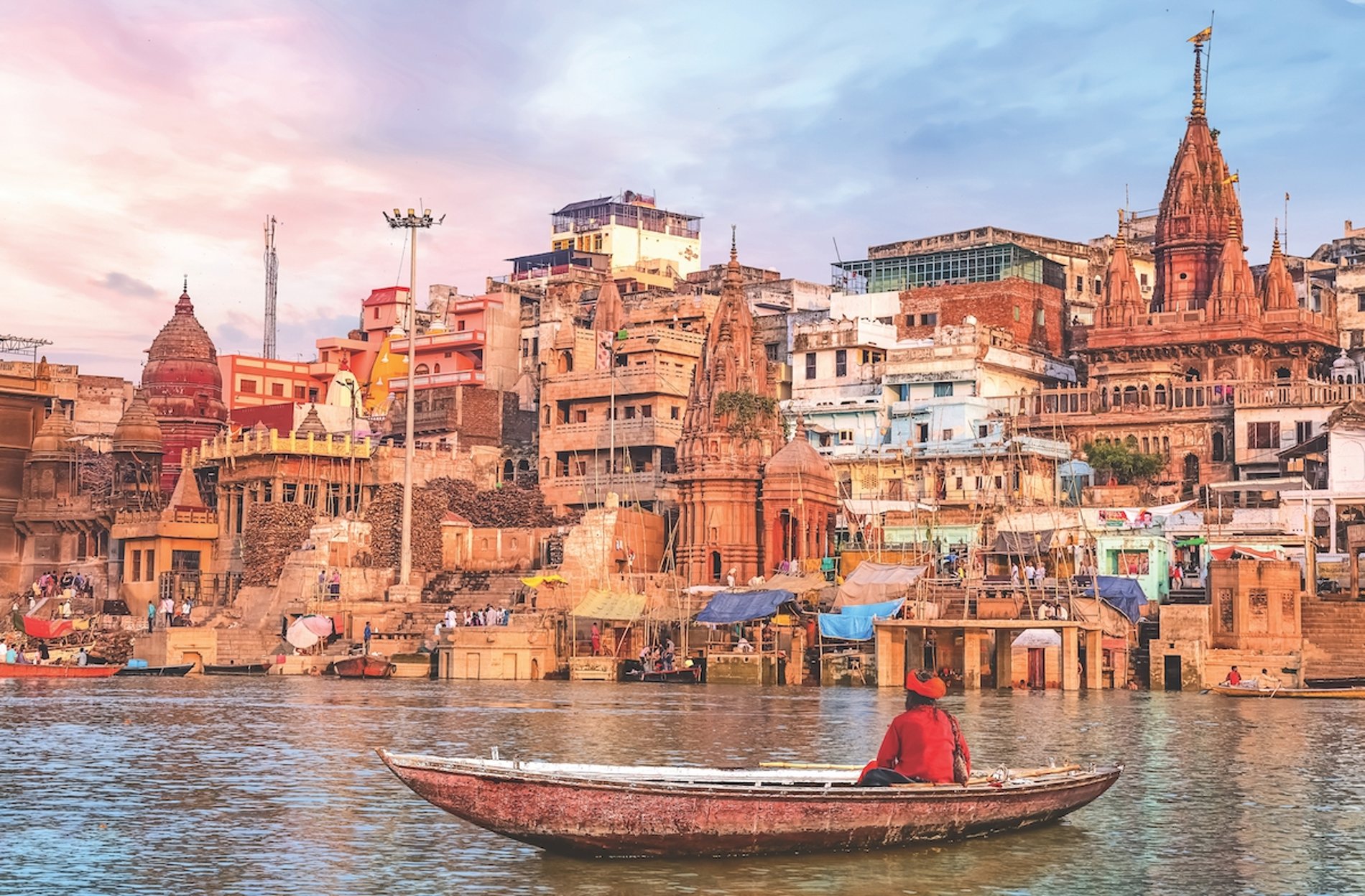 As for the Brahmaputra's sacred sister river, she scarcely needs an introduction.
Revered by millions, the Ganges (which dissects northeast India) rewards cruisers with riverside colonial buildings, frolicking Gangetic dolphins and a chance to visit to the birthplace of Buddhism at Bodh Gaya.
Operating during the winter months, fortnight- long Upper Ganges itineraries generally depart from Kolkata and drop anchor in the holy city of Varanasi.
Year-round four to eight-day Lower Ganges voyages typically make round trips from Kolkata on a tributary of the Ganges known as the Hooghly or Hugli.
British-owned Pandaw is one of the few companies combining both rivers in one unbroken sailing, along with Antara Luxury River Cruises.
Making its maiden voyage in February, their MV Ganga Vilas journeyed 2,000 miles from Varanasi to Dibrugarh in Assam, completing the world's longest river cruise.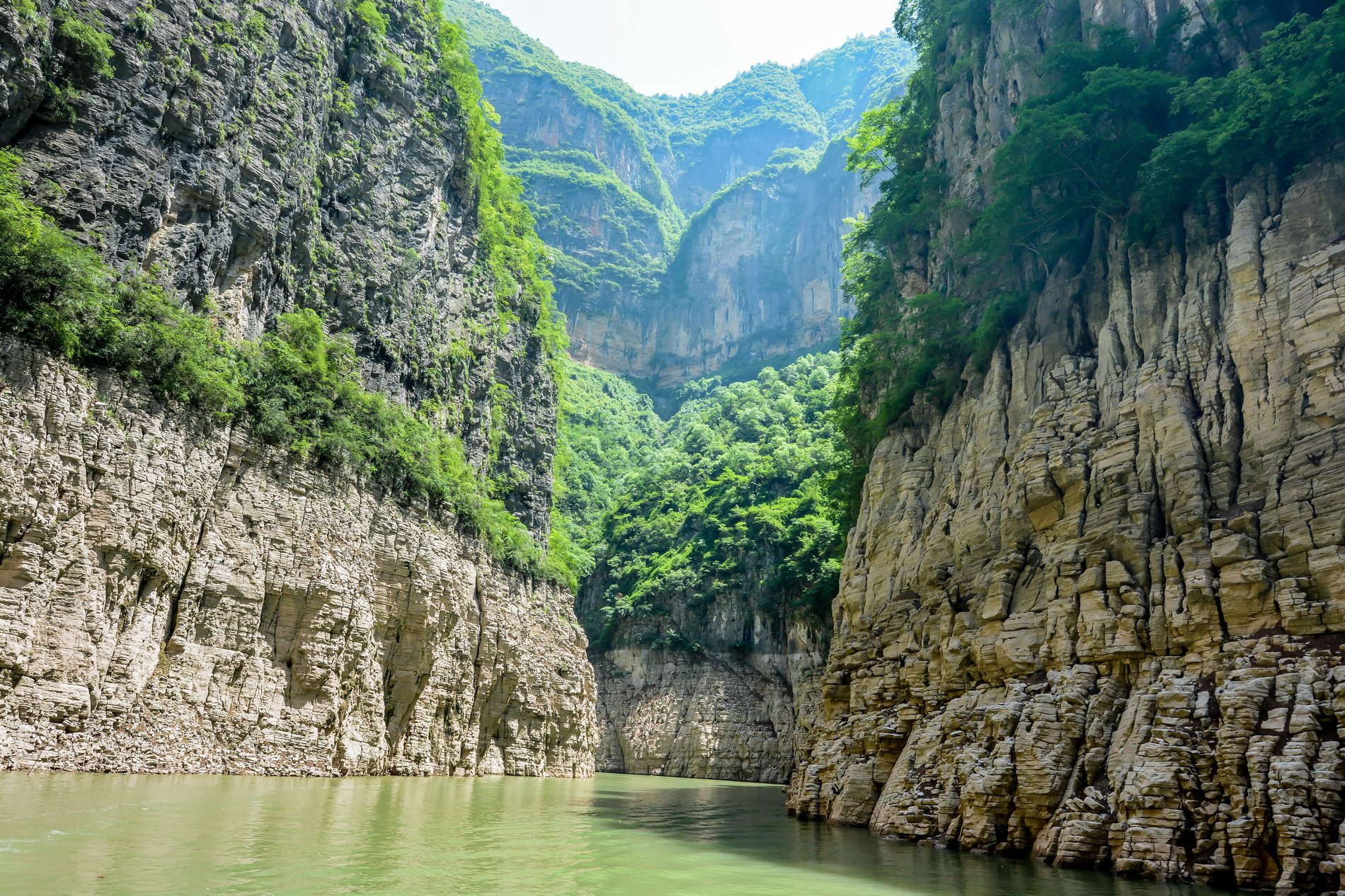 Far East
The Yangtze
China offers endless rewards for the traveller but it would be a hugely challenging country to explore independently.
Luckily, Asia's biggest river system flows 3,900 miles from the Tibetan mountains to the East China Sea, passing through ten Chinese provinces along the way.
Several companies offer excellent river-based tours, and a Yangtze cruise will introduce you to the many faces of this vast nation, from its manmade marvels to its spine- tingling natural wonders.
Standing 180 metres tall, the Three Gorges Dam is a masterpiece of engineering, with a giant ship elevator that lifts vessels 113 metres up or down (an experience in itself!) as they pass through.
Immortalised on countless canvases, the dam's namesake gorges – Qutang, Wu and Xiling – span 120 miles of the river's popular upper- middle section between Chongqing and Yichang. Highlights here include a cliff-bunkered Ming Dynasty pagoda and folklore-steeped Fengdu – a real-life 'ghost town', strewn with burials, monasteries and shrines.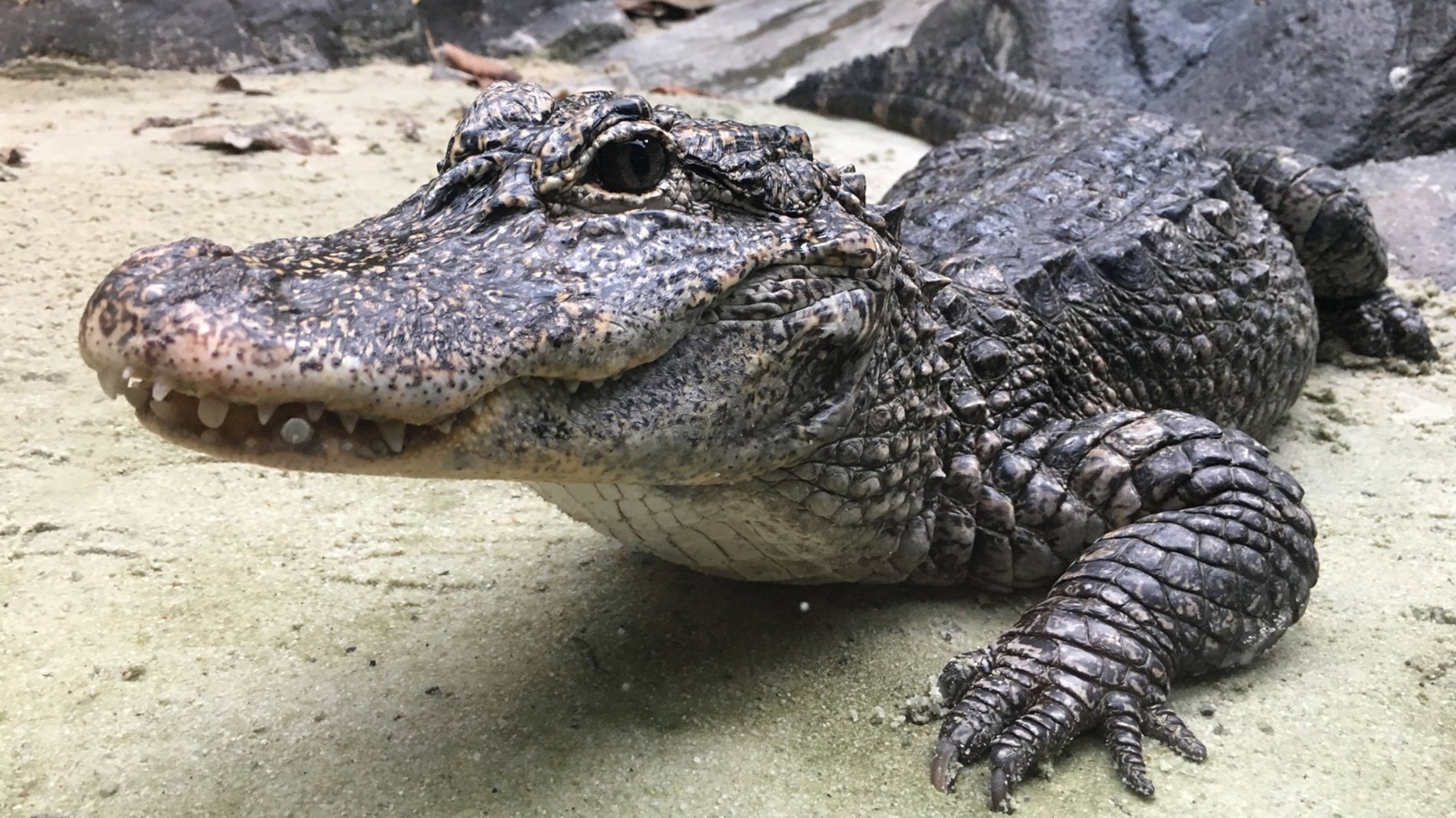 And when you're not exploring fascinating riverside towns, you could be tracking native wildlife including the finless porpoise and Chinese alligator.
Venturing to the Yangtze's lower reaches requires a six to 10-night sailing to or from Shanghai, the modern megalopolis where ancient pagodas rub shoulders with some of the world's loftiest skyscrapers.
Here, according to taste you can visit craft breweries in the French Concession neighbourhood or eyeball cruising sharks from the glass tunnels of the Shanghai Ocean Aquarium.
Since only one line – US-based Victoria Cruises – offers longer voyages, most passengers combine shorter three to five-day Yangtze sailings with a pre or post-cruise land-based extension.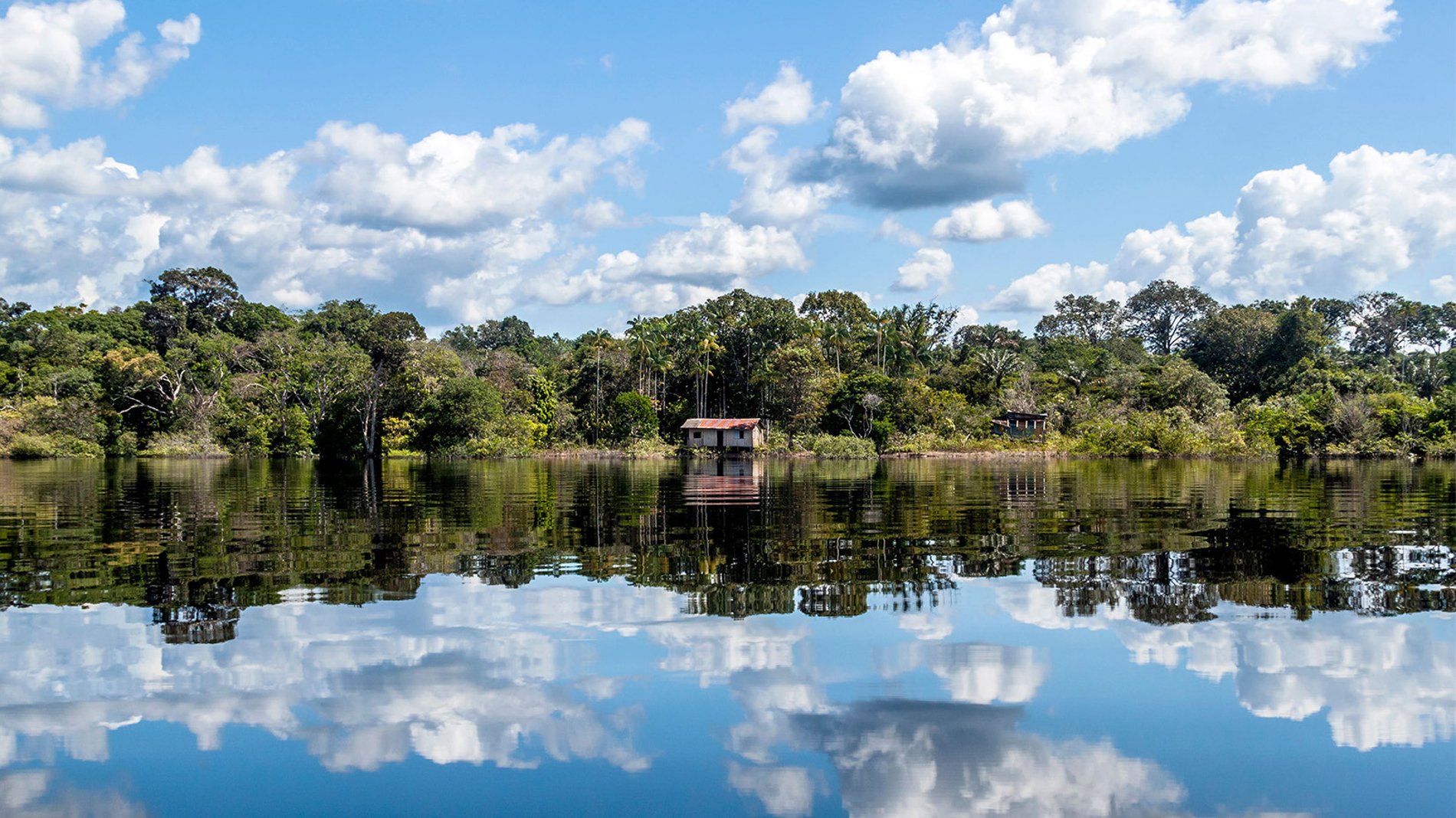 South America
The Amazon
From kayaking among pink river dolphins to encounters with Peru's indigenous ribereños people, The Amazon overflows with once-in-a- lifetime experiences straight out of the pages of National Geographic.
The life force of the Amazon rainforest – which teems with 10 per cent of the planet's known species – this extraordinary waterway is joined by some 1,000 tributaries along its 4,000-mile course from the Peruvian Andes to the Atlantic Ocean.
Ecuador's Napo is one such tributary, where cruisers on an Upper Amazon voyage can see thousands of colourful (and very noisy) parrots as they feed on its banks.
Some 1,300 miles away in northwest Brazil, the city of Manaus is the launchpad for Lower Amazon adventures, usually featuring bigger, more budget-friendly ships on multi-country sailings.
Highlights include encounters with endangered Amazonian manatees in the vast Anavilhanas National Park, and the spectacular meeting of two of the planet's wildest rivers at Encontro das Aguas.
The preserve of luxury expedition boats, Peruvian Amazon cruises (embarking at Iquitos) combine brilliant birdwatching with meaningful community visits on trips of three to seven days.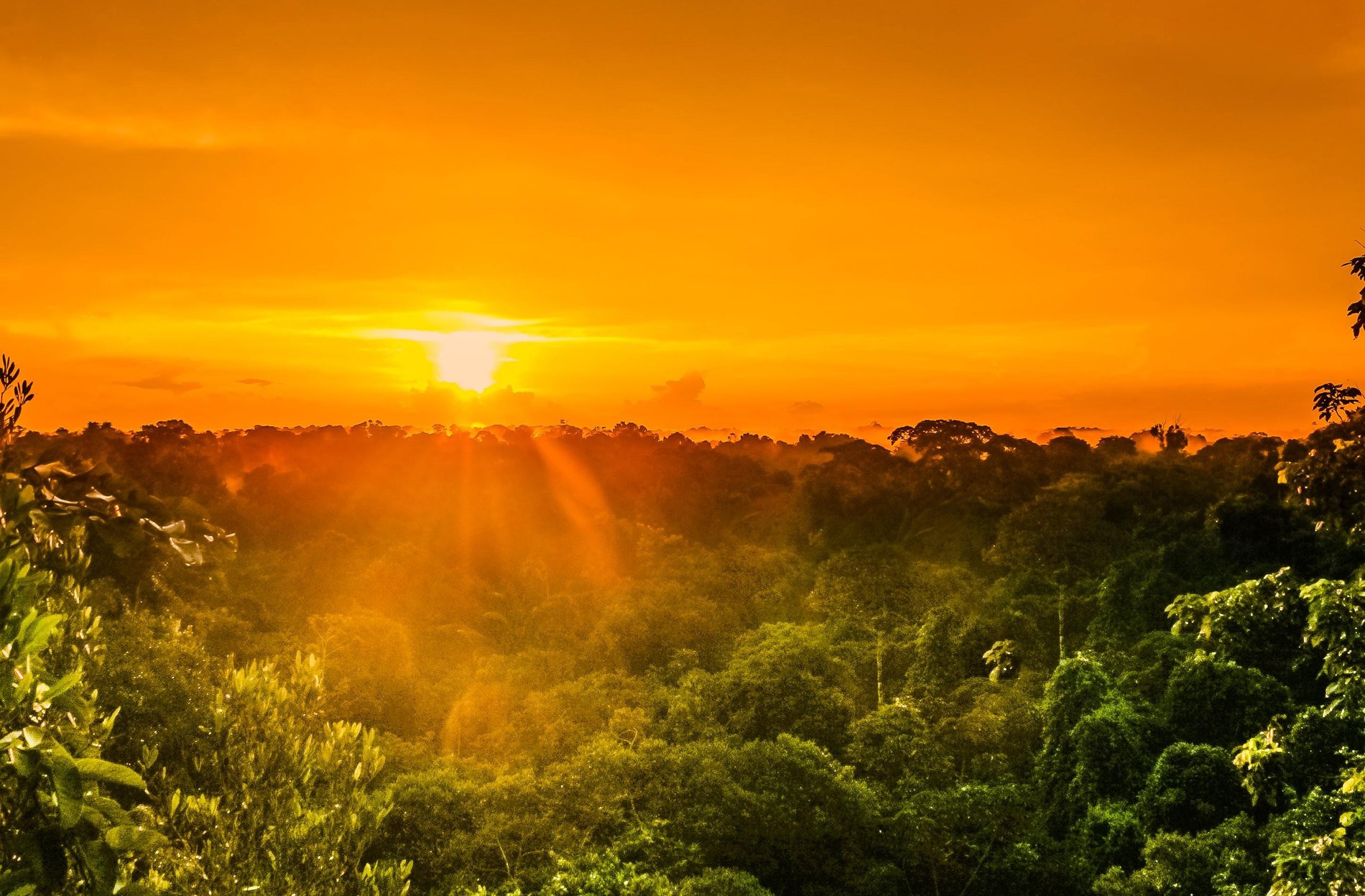 Wondering when to go? There's no bad time to cruise the Amazon.
The period from June to November is relatively dry – though still don't forget your poncho – giving an opportunity for cruisers to join naturalists on guided jungle walks.
By contrast, the region's high-water season (December through May) grants vessels passage to the flooded forest's blackwater lagoons, inlets and creeks in search of nocturnal caimans and swimming three-toed sloths.
This shape- shifting realm calls for custom-built riverboats like G Adventures' 28-passenger Amatista and International Expeditions' Peruvian-styled La Estrella Amazonica.
Follow us on social media