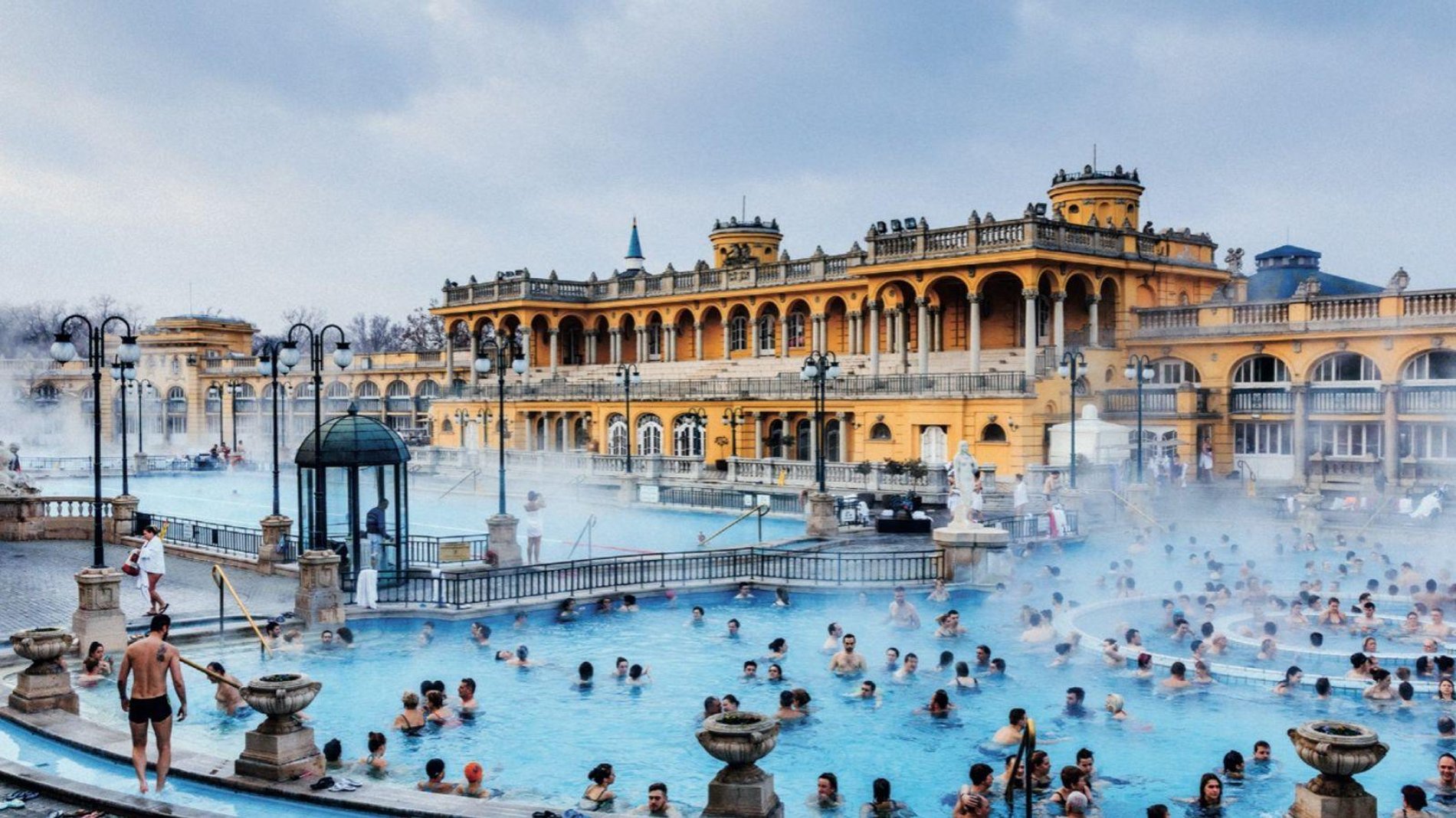 What's new in river cruising?
If you love sailing the world's great waterways, you've got a treat in store. With fabulous new ships, immersive shore excursions and longer, more innovative itineraries, we're looking at a golden year in 2024
1. Stunning new ships

It looks as though 2024 will be a bumper year for new river ships as cruise companies strive to outdo one another with dazzling debutantes.
Saga's eagerly awaited 63-cabin Spirit of the Douro will join the fleet in March next year, operating in Portugal. As with sister ships Spirit of the Rhine and Spirit of the Danube, the newcomer will offer her guests a spacious sun deck and a restaurant with panoramic views.
March will bring another new arrival on the Douro in the shape of purpose-built 102-passenger Avalon Alegria (its name means 'happiness' in Portuguese).
With 14 deluxe staterooms and 37 panorama suites, this ship will be a smaller version of the mainstream European ships that the line's guests already know and love.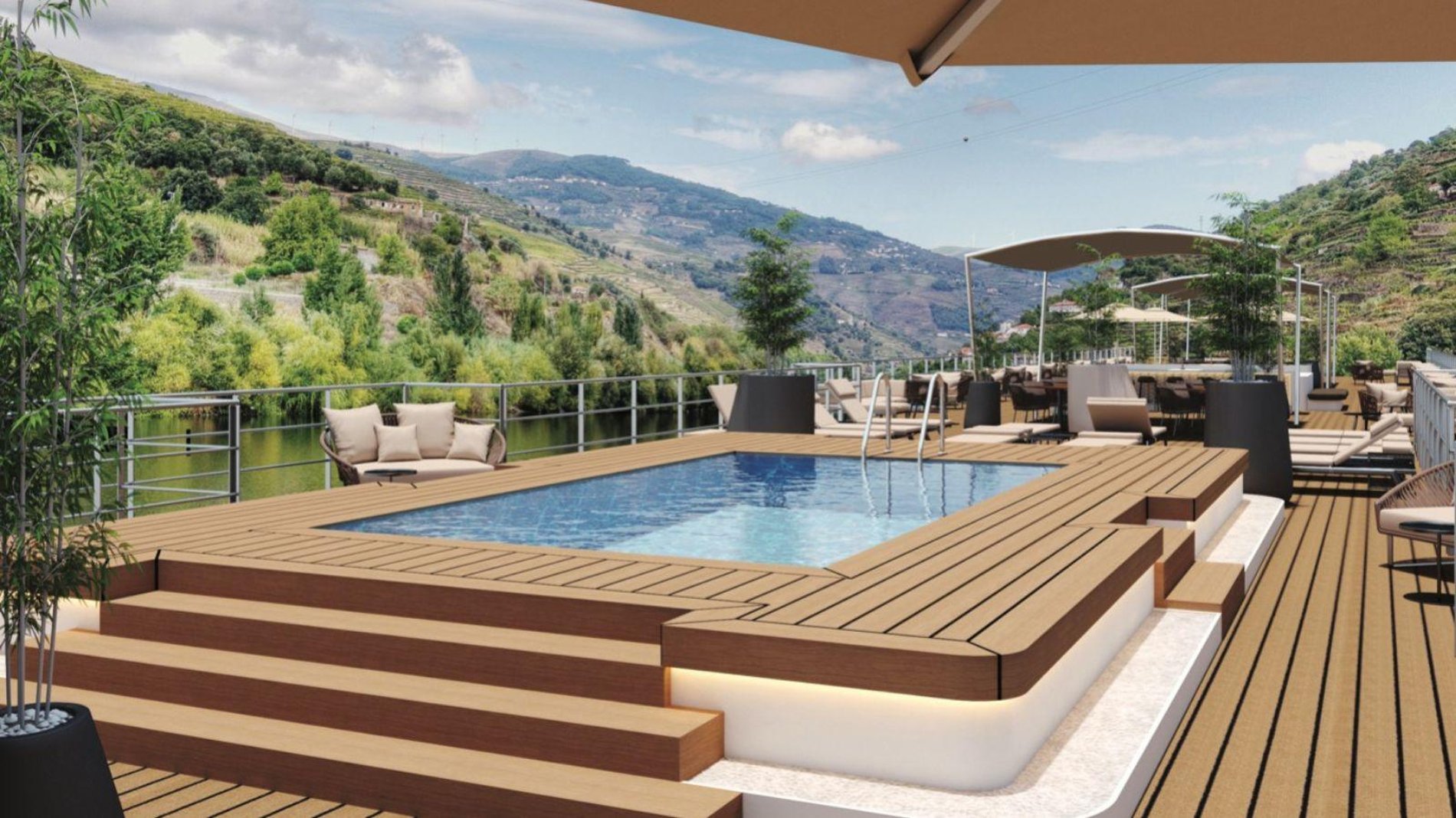 Two more debutantes for 2024 include Viva Cruises' third river ship, Viva Enjoy, which launches on the Danube in September, and 41-stateroom Viking Hathor, which will set sail next summer on the Nile.
Hathor's distinctive square bow and indoor/outdoor Aquavit Terrace will be familiar to regular Viking guests, especially if they've sailed on sister vessels Aton and Osiris.
In the Americas, AmaWaterways will be launching a pair of new ships on Colombia's Magdalena River. Both featuring the company's signature twin balcony design, the 60-guest AmaMagdalena will debut on 30 March 2024, followed on 19 June by the 64-guest AmaMelodia.
'We are thrilled to have two beautiful new river ships joining our growing fleet of 26,' says AmaWaterways president Rudi Schreiner.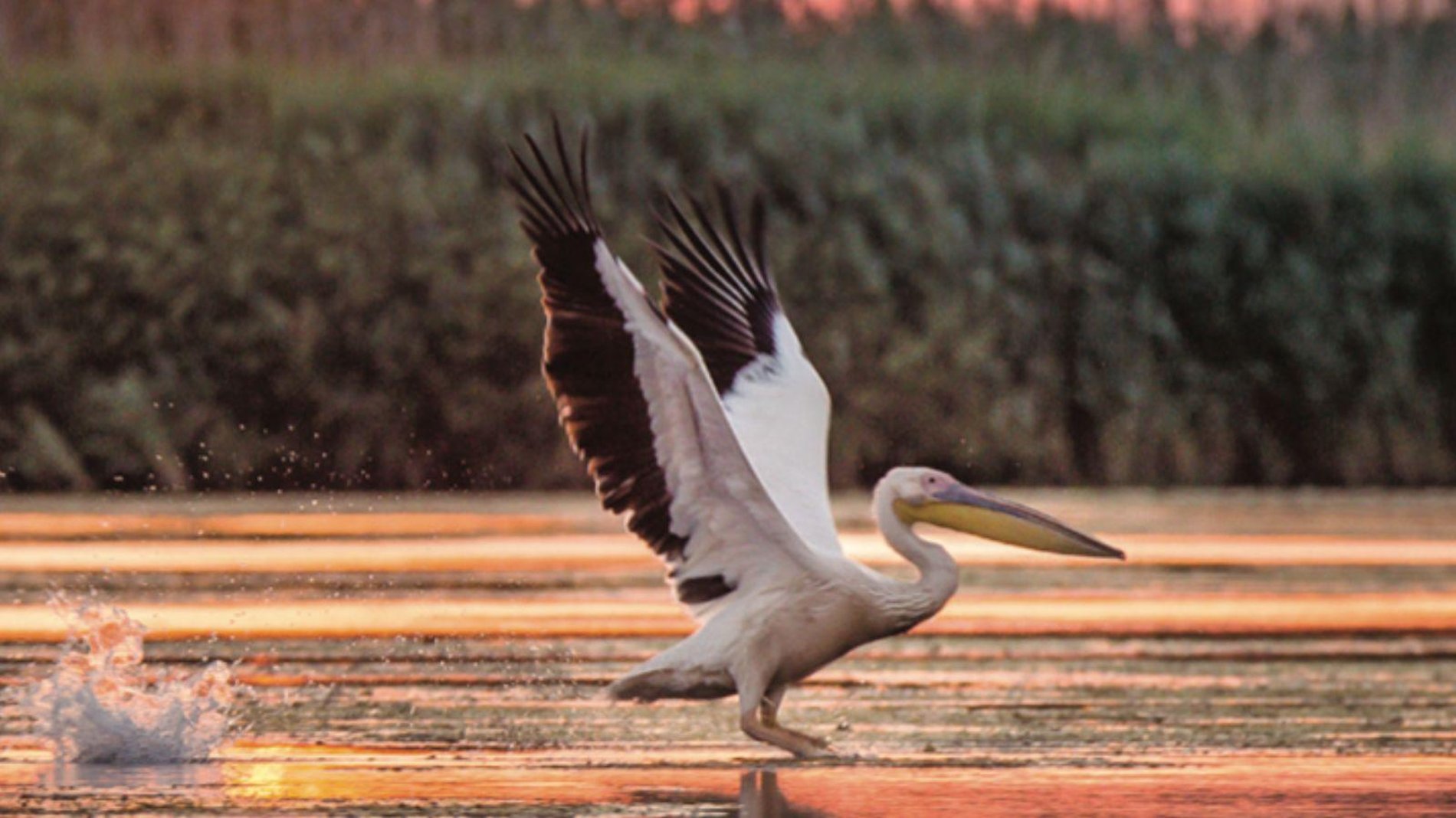 2. Longer cruises
'We have seen a gradual rise in demand for longer itineraries and an increase in enquiries from guests planning their "golden gap year", ' says Viking UK's head of sales, Neil Barclay.
Other lines have clearly noted the same trend, with many new 11 to 14-night itineraries appearing in the brochures for 2024. But if you really want to push the boat out, take a look at the super-luxe 54-night voyage from Uniworld.
Due to set sail on 3 October, the 'Rivers of the World' cruise will transport guests from Peru to Vietnam on four ships, travelling through three continents and visiting ten countries along the way.
Alternatively, AmaWaterways' 156- passenger AmaMora will sail from the Danube Delta to the Black Sea in spring and summer 2024, on a seven-week journey that includes seven rivers. Guests will be offered complimentary laundry services during their 49 days on board – a nice touch.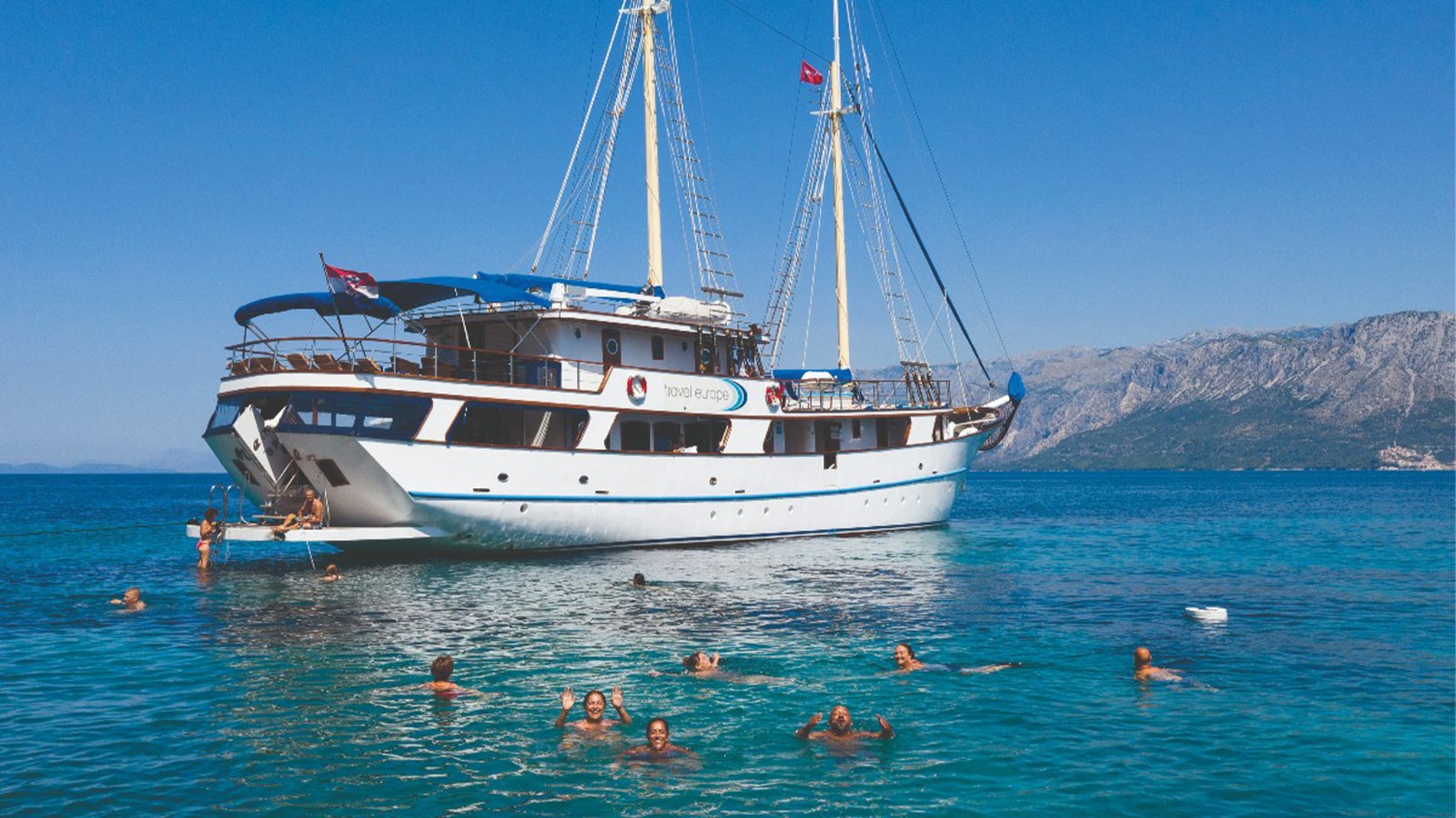 3. More pre and post-cruise stays
As air fares rise ever higher, savvy travellers are realising that it makes sense to combine a cruise with a pre or post stay (or even both).
Recognising this, many of the big cruise lines are now offering immersive land stays as well as river voyages.
In 2024, Riviera Travel guests can delve deeper into the countries they visit thanks to the option of three- night hotel stay cruise extensions available on four itineraries.
'These cruise and land tour itineraries provide the best of both worlds, combining our river cruises with authentic local experiences,' says Katja Hildebrandt, Riviera's head of product.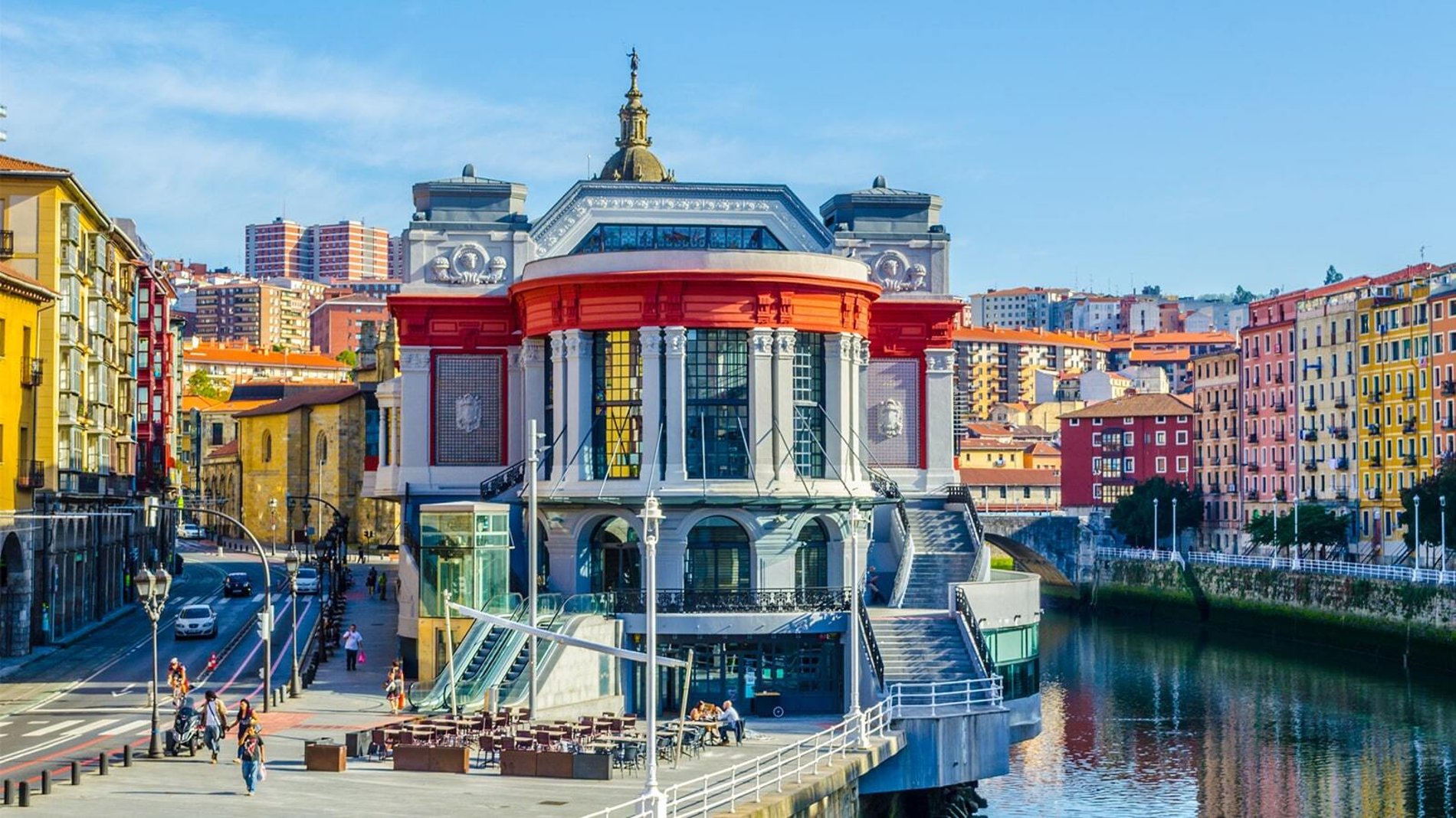 Viking is also promoting longer stays.
'For 2024 we have released two new pre and post extensions that can be added to two European river itineraries,' says Neil Barclay. 'Our three-day extension to our 'Chateaux, Rivers & Wine' itinerary enables guests to discover Spain's Basque Country while staying in a Bilbao hotel.
'We are also introducing a post-extension following our 'Rhine Getaway' itinerary. And our Italian Lakes post extension means guests can explore Lake Maggiore's islands and immerse themselves in a bygone era by visiting the Borromean Islands, which have been owned by Milanese nobility since the 16th century.'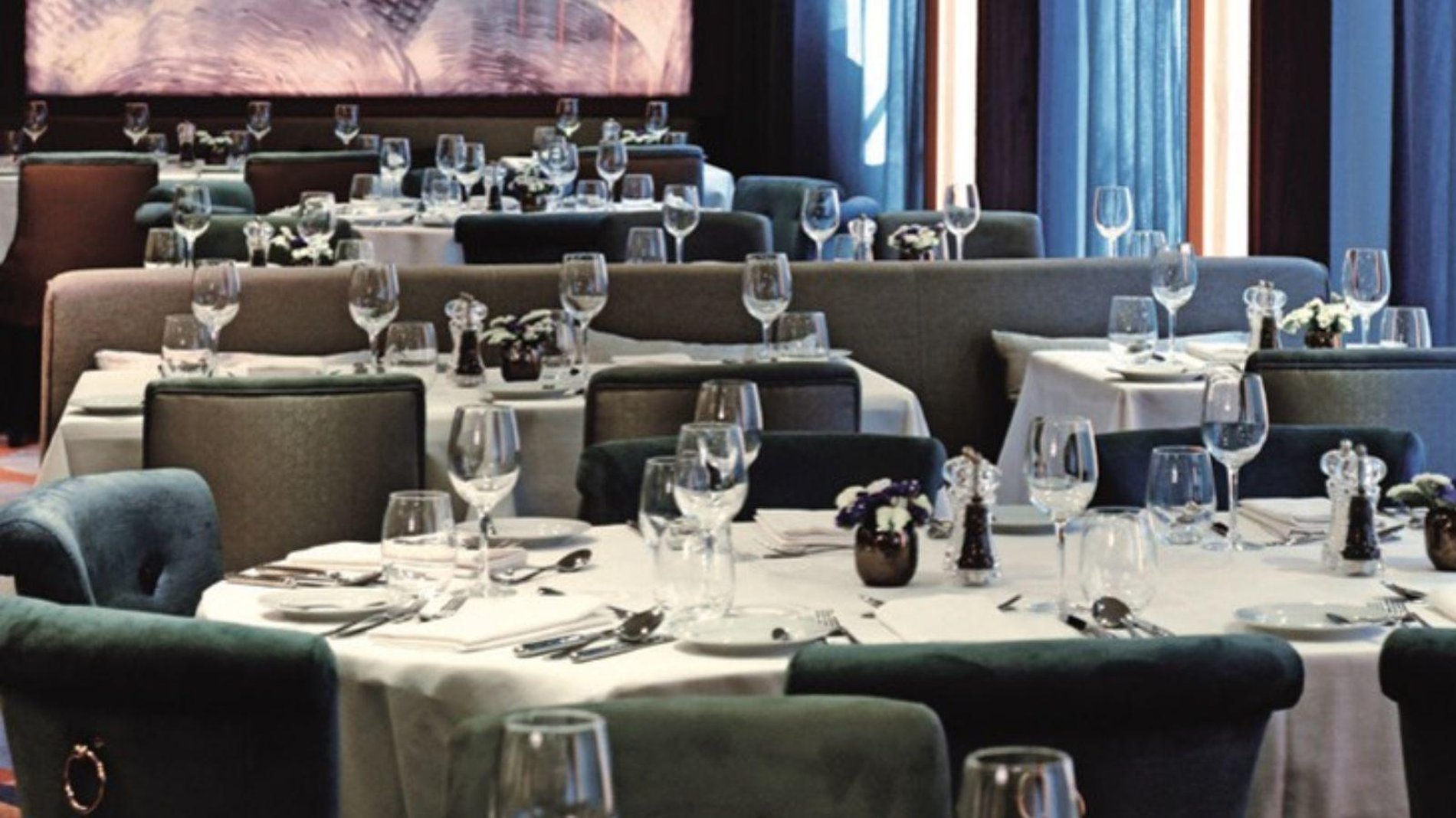 4. Cruise and shape up
While ocean cruising isn't perhaps the best holiday for your waistline, river ships are different. With the emphasis on fresh, local ingredients from the region you're sailing through, river cuisine tends to be lighter and healthier.
Modern river ships have gyms and pools, albeit smaller than their ocean counterparts, and many offer cycles and e-bikes to borrow for trips ashore. So river travel is actually a great way to enjoy a cruise and shape up at the same time.
Avalon Waterways is taking a lead with 12 'Active & Discovery' itineraries plus onboard 'Adventure Hosts' who lead activities including sunrise yoga and guided mountain hikes.
Other lines are following suit, and from January 2024 guests on Viva One sailings will be offered lower carb meals or half portions, plus unlimited use of the ship's fitness facilities. There will also be wellness excursions and bicycles to hire for free.
Likewise, Saga and Emerald Cruises now offer guests the chance to take e-bikes for a spin.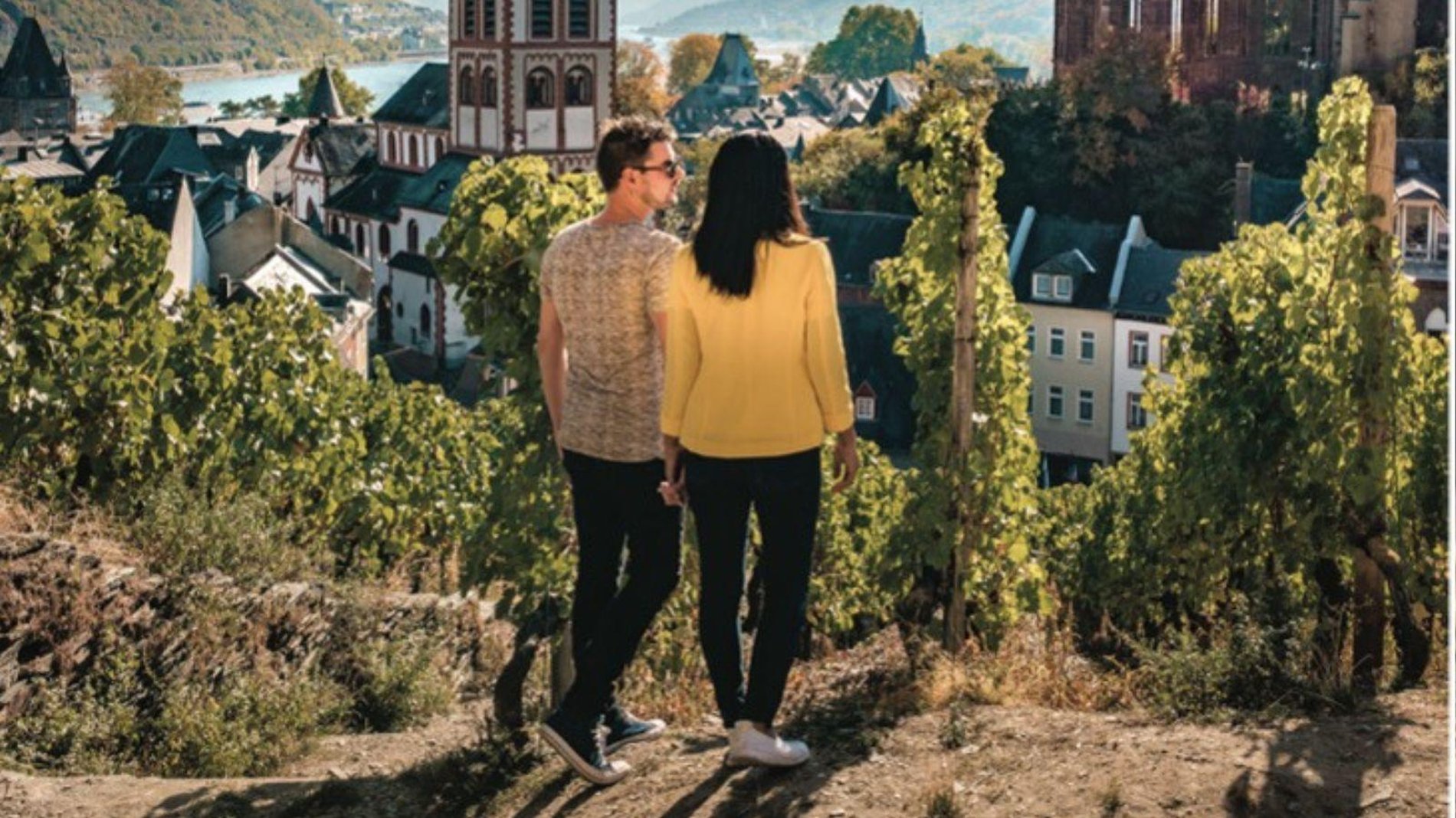 5. Focus on sustainability
Compared to many other modes of holiday travel, river cruising is greener, with relatively small, efficient engines resulting in lower carbon emissions per passenger.

Reaching your embarkation port by train rather than plane is another great way to reduce the carbon footprint of your holiday, and Riviera, Emerald and Avalon all offer no-fly options for some of their European itineraries.
Conscientious cruise lines also consider their economic impact on the countries where they operate, and AmaWaterways has won plaudits with the news that its new ships for Colombia will be built in that country, offering employment by using local suppliers, designers and service providers wherever possible.
Uniworld is another river line that practises sustainable tourism, engaging with local communities to boost their economies while offering guests a more authentic travel experience.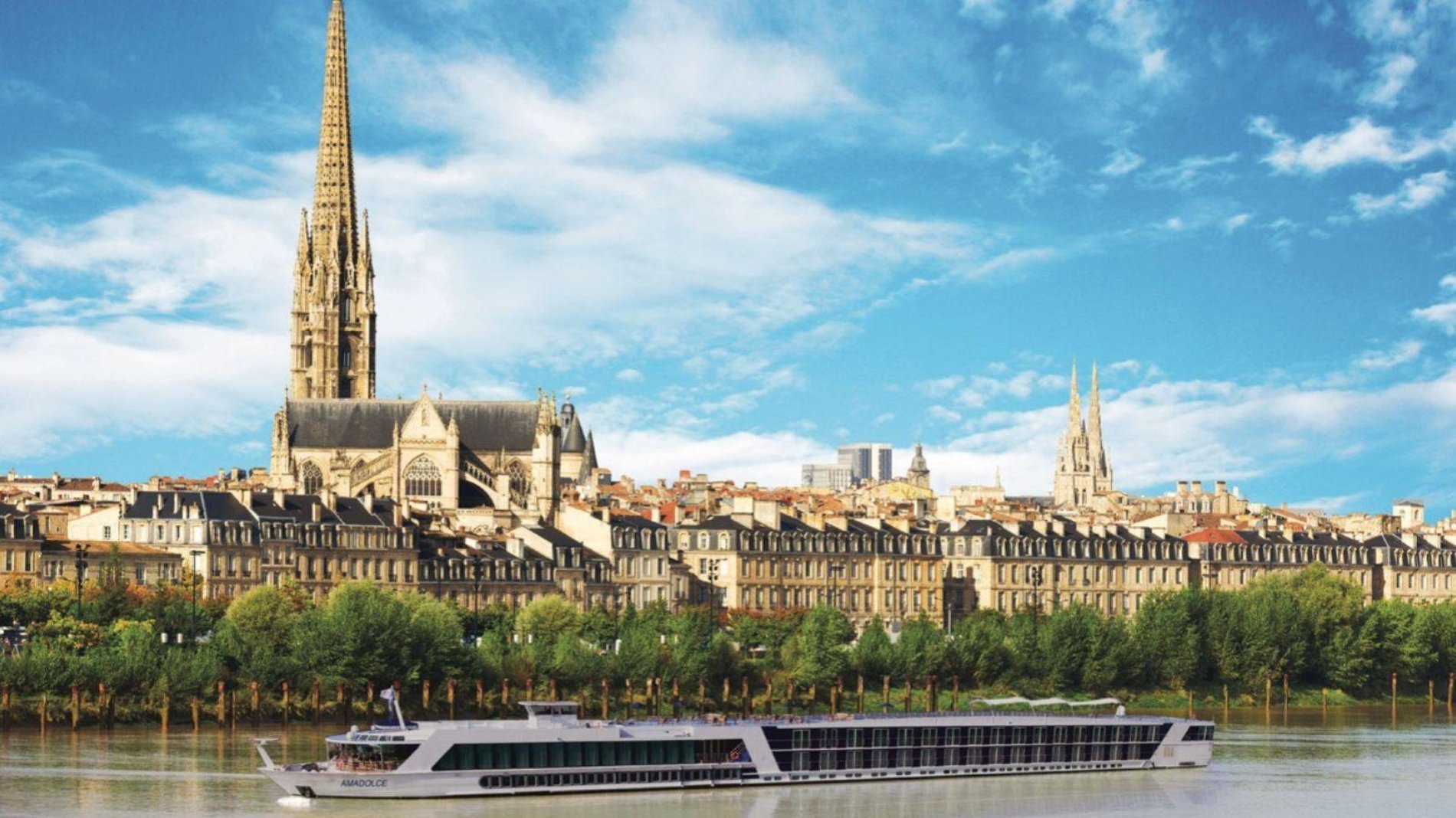 6. Exciting new itineraries
Though river routes obviously don't change, the sky's the limit when it comes to what you can see and do when you step off your ship. And the competition to offer fresh new itineraries in 2024 is hotting up.
Luxury line Tauck is setting the bar high with the introduction of several cruises offering the chance to dine ashore in lavish settings. Venues range from a Viennese palace to a Renaissance-style mansion in France.
'We're confident our guests are going to enjoy these new itineraries,' says the line's CEO, Dan Mahar. 'Several of our new 2024 cruises also incorporate pre or post-cruise hotel stays that
are included in the fare.'
Viking, too, has some exciting new cruises planned for next year. 'We have launched a new Paris and D-Day 80th Anniversary voyage, with departure dates from March to November
2024,' says Neil Barclay.
'The 12-day cruise tour from London to Paris will commemorate Operation Overlord and the battle of Normandy in 1944. Guests will begin their journey by visiting the Churchill War Rooms in London, and Bletchley Park, base of the Second World War codebreakers.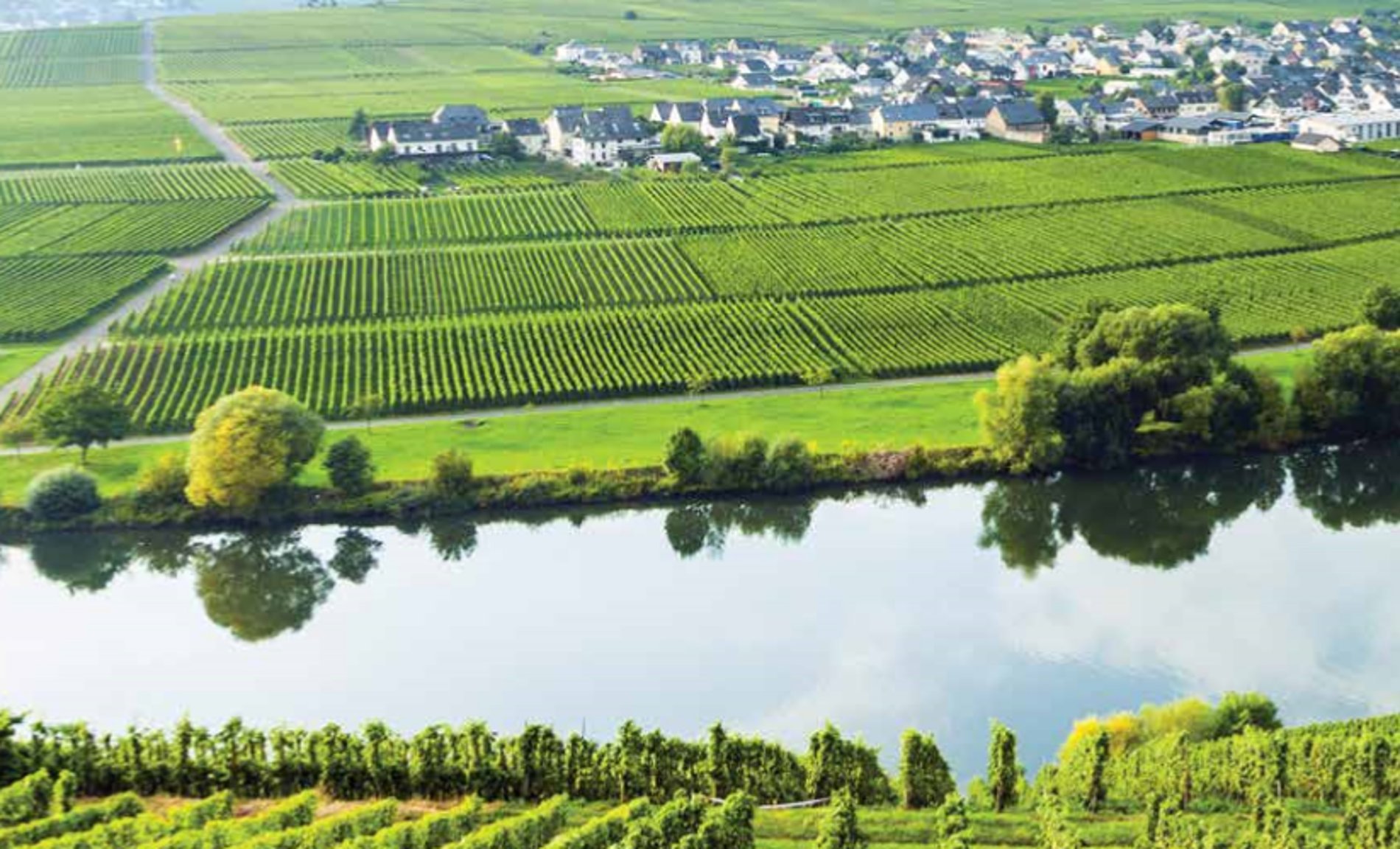 'Then in France, guests can explore Claude Monet's home at Giverny, trace Joan
of Arc's footsteps in Rouen and walk the hallowed ground at Normandy's American Military Cemetery and the World War II beaches.'
Saga's new itineraries include visits to Holland's Lake Ijssel and the WW1 battlefields of Flanders, while Emerald Cruises is introducing a 'Rhine Castles & Moselle Vineyards' itinerary for summer 2024.
Sales director Andrea Stafford says: 'Next year is shaping up to be an exciting one across the Scenic Group. Both Scenic Luxury Cruises & Tours and Emerald Cruises have fantastic developments on the way, and two new itineraries that immerse our guests in fairytale castles and vineyards.'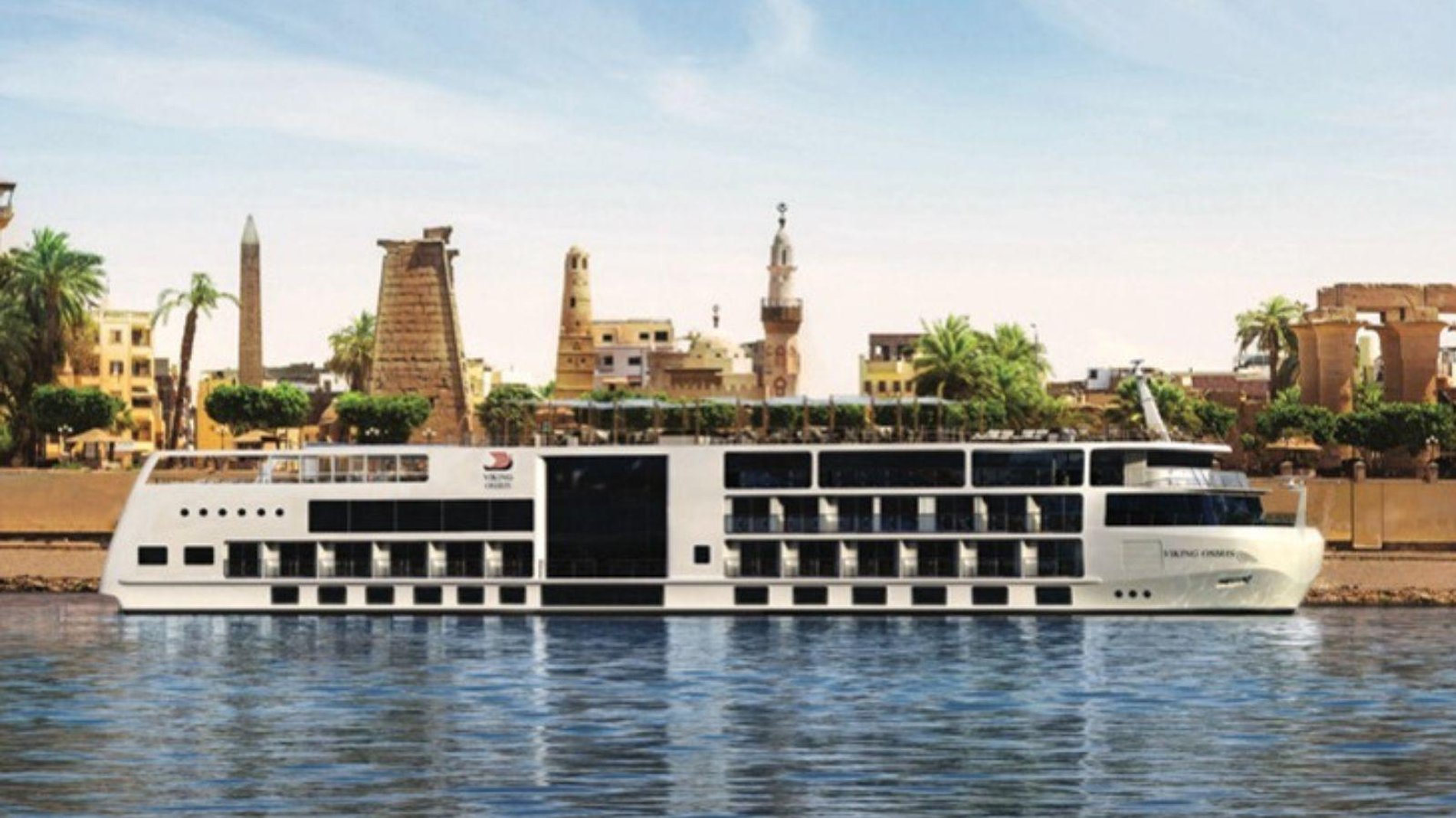 7. Sell-out sailings
Like grabbing tickets to see your favourite bands, it pays to book ahead for the most popular river cruises.
Soaring up the sales charts for 2024 are river cruises on the Douro, the Nile, and Christmas cruises to Europe's famous festive markets – so don't delay if any of these figure in your plans.
Saga Cruises CEO Nigel Blanks says: 'We've got lots of exciting new experiences for guests in 2024, including the arrival of Spirit of the Douro and the chance to sail on one of Europe's most popular rivers.'
Further afield, Viking is making a big splash in Egypt. 'The Nile continues to be very popular for us,' says Neil Barclay. 'Cabins on 2024 cruises are now limited. Dates are open for 2025 and we're already seeing high booking numbers.'
In Europe, TUI is responding to market research by extending its 2024 Christmas markets programme with longer itineraries that include some evenings in port – but don't be surprised if demand exceeds supply.
Follow us on socials