Bea Tollman's culinary empire spans the globe – and it's all built on good, traditional home cooking. John Honeywell enjoys a taste of Uniworld.
There is an unmistakeable style about Uniworld's river cruise ships. Full of flounces and fripperies where their rivals prefer minimalism and Scandi-chic, the line's self-styled Super Ships such as the Maria Theresa, Catherine, and even lesser vessels such as River Royale and River Princess are, to adapt a phrase from John Lewis, never knowingly understated.
It's almost as if the castles adorning the banks of the Rhine and the Danube have been gutted to provide the ships' interiors. The life-sized portrait of Maria Theresa (Holy Roman Empress and queen of Hungary) would dominate the atrium of the vessel that bears her name, were it not for the elaborate chandelier hanging from the ceiling and a sweeping staircase that would not have looked out of place on the Titanic.
The fabric-covered walls of the luxury suites are so pillow-soft that – but for the opulence of their patterns – they could be mistaken for the lining of a padded cell. And the ships' signature Leopard Lounge bars have such decadent décor that they positively encourage the carefree consumption of copious cocktails.
All this extravagance is catching – it's even infecting my prose!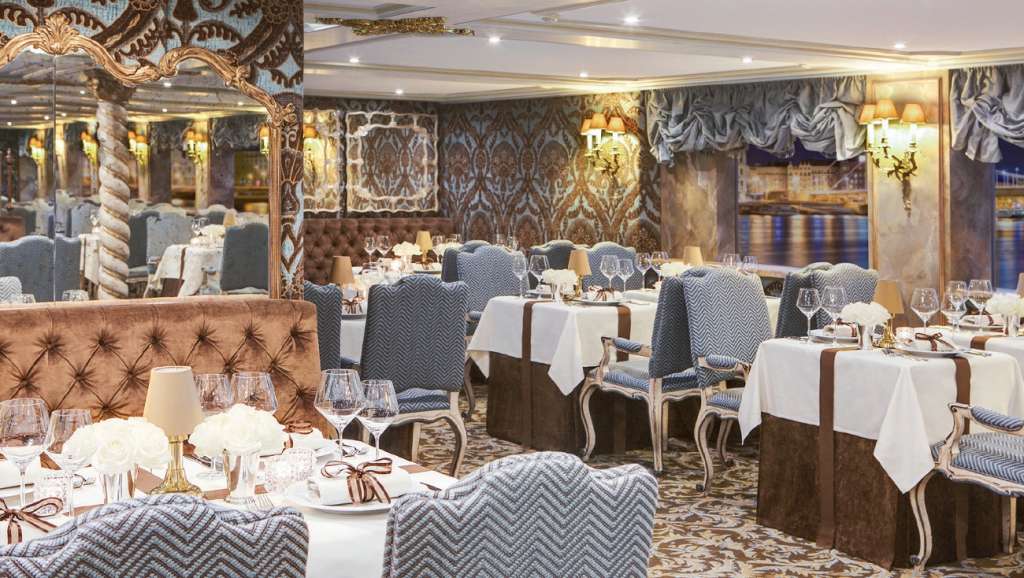 Surrounded by such luxury, the cuisine has to maintain a high standard, and it does – largely because it is inspired by a woman to whom food is as important as life itself.
Bea Tollman is the wife of Stanley Tollman, founder and chairman of The Travel Corporation, which owns Uniworld as well as other brands including Red Carnation Hotels, Trafalgar Tours, and Insight Vacations.
Working with executive chef Jennifer Clifton, Bea is an indomitable force in the kitchen and elsewhere.
As a child growing up in South Africa she never gave much thought to cooking, but all that changed when she travelled to Europe at the age of 16. Encountering fine dining for the first time, she developed a self-taught expertise that was put to good use a few years later when she married Stanley, a second-generation hotelier from Johannesburg.
Expanding from the Nugget Hotel to the Colony restaurant in Jo'burg's Hyde Park Hotel, and then to the Contented Sole and The Hydeaway – South Africa's first disco – Bea's elegant cuisine and its supper-club setting began to attract the rich and famous.
While the likes of Marlene Dietrich, George Peppard, Stanley Baker and Michael Caine became regulars, Bea still found time to have four children.
"I spent many hours cooking and testing recipes, poring over international magazines and cookbooks, always trying new dishes in the kitchen with the chefs and cooks," she says.
"Most of the kitchen staff called me 'Mommy' at a time when women were typically not cooks in a restaurant, let alone heads of a kitchen brigade. After a gourmet dinner at The Colony, when people would ask if they could meet the chef, they would be told: 'Sorry, he's gone home for the night. He's tired.'"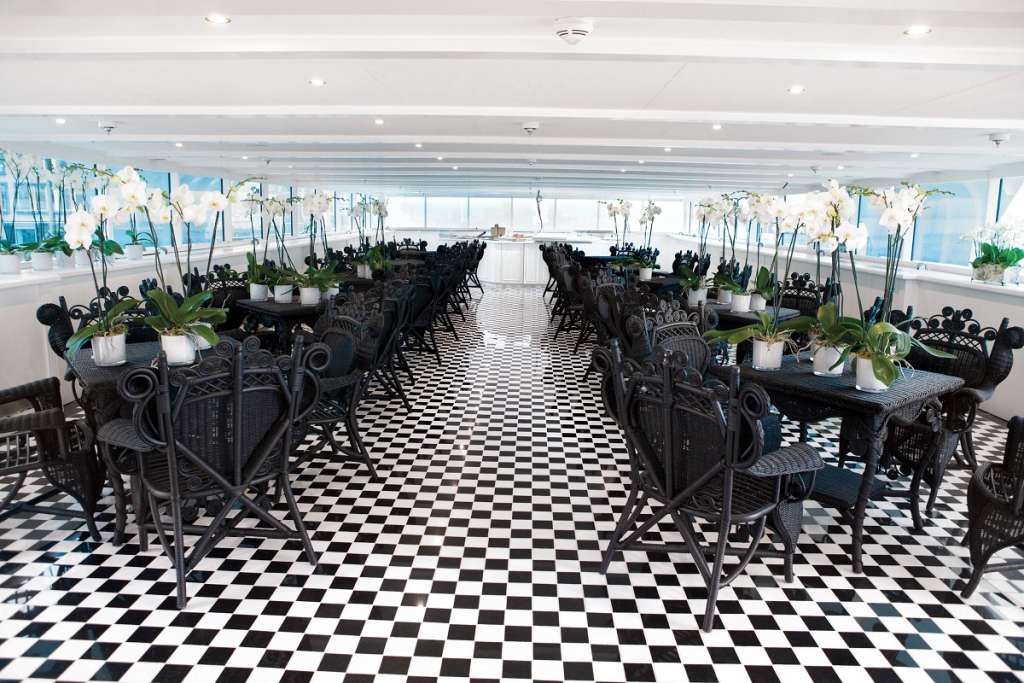 Today Bea oversees the menus at 17 four and five-star Red Carnation Hotels on three continents, as well as a restaurant in London, a country inn in Dorset, and across the Uniworld fleet of 18 ships.
"My love of fine dining and good food was perhaps slow to blossom, but was immediately felt from the heart," she says. "I have never stopped feeling a thrill of pleasure when hearing that a guest has appreciated a good meal and enjoyed a lovely stay.
"As a wife, mother, and now a grandmother, it always gives me great pride and joy to serve a delicious meal to a big, boisterous table of family and friends. That is what our family's life has always been, with food at the heart of it all: one large table where all our loved ones have a place and where the food is always good.
"Delicious comfort food has always been my speciality, with each dish highlighting the ingredients and none being overpowering. I believe that most people when dining out want good value and satisfying food without too much complication or fuss.
"I have learnt much along the way, but one particularly important golden rule is to always seek out the freshest seasonal ingredients, no matter where you are."