Writer Fran Golden did just that – and here's how you can too
Abalmy night in the Caribbean, a ship under twinkling stars, live salsa, arms entwined, hips swaying, a first kiss … No, that's not a scene from the old TV show "The Love Boat:' It's a snapshot from my life. A rather important one, because that's how I met my husband David.
Cupid certainly smiled on us that night, so is a cruise ship the perfect place to find your partner? "Definitely,' says UK dating coach Jo Barnett. "There will be plenty of unattached people, either travelling alone or with family and friends, and it's such a relaxed environment that romance has a head start:'
But don't think you just have to book your ticket and Mr or Mrs Right will fall obligingly at your feet.
"Make sure you talk to lots of new people, and let them know you're single;' says Barnett. "Seek out opportunities. The person you want to meet is not likely to be sunbathing next to you. He or she may be in the gym, at a cocktail party or listening to a talk. So put yourself about and introduce yourself to people everywhere."
It's also important to pick the right ship. Some attract more single passengers than others, so read reviews and look for those with solo state­rooms. Norwegian Cruise Line ships have The Studios, a complex of solo traveller cabins with a communal lounge.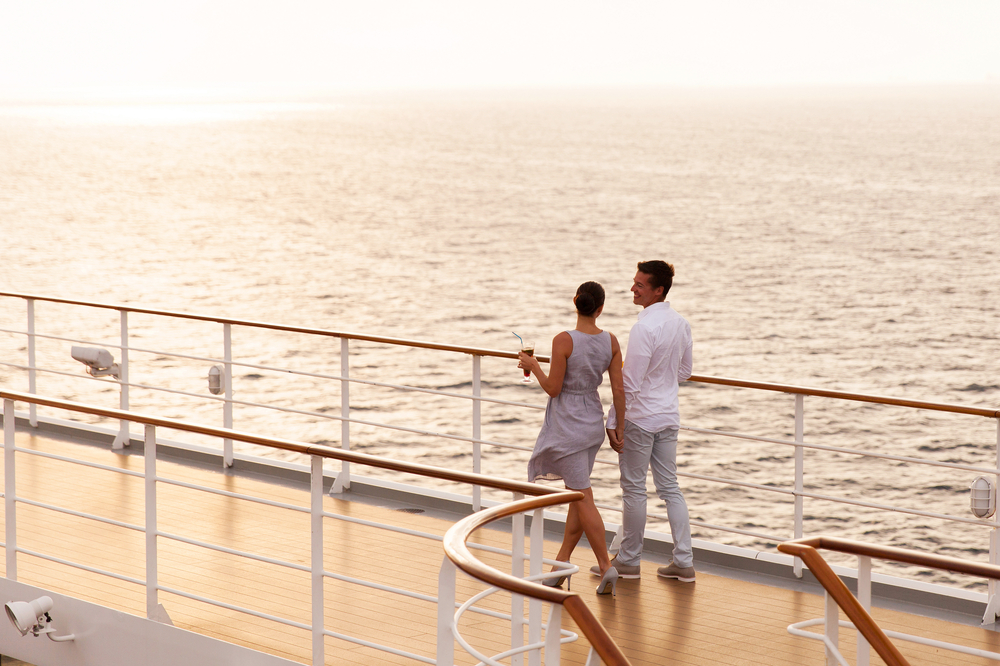 If you're really serious, cut to the chase and book a singles-only cruise, such as those organised by US operator SinglesCruise.com, or an escorted group with Solo Holidays. If you prefer to stalk your prey a little more subtly, a themed cruise – food, gardens or history, perhaps – will ensure that you're sailing with kindred spirits. Visit themecruisefinder.com for ideas.
Once you choose your cruise, there are ways to meet single passengers even before you board. All the major lines have Facebook and Twitter communities, and Carnival's Fun­ville online community has a singles thread. Or you can meet up on the Roll Call section of cruise websites such as CruiseCritic.com.
Once on board, anyone who's a little on the shy side can ask the cruise director to serve as matchmaker, and he or she should be happy to oblige. Although if Cupid's aim is true, you may need no further help. Paul Pierson was travelling solo on Carnival Free­dom in the Caribbean when he experienced a real-life Cinderella moment.
"I met the love of my life at midnight in the middle of the ocean;' he says. Elizabeth Perstin, a few years his junior, had been working 12-hour days as a trauma physician in the US, and was taking a cruise for rest and relaxation. Pierson, meanwhile, was searching the ship for a ballroom dance partner. He happened to sit down next to Elizabeth and her friend. "Then she kicked me;' he chuckles. "She insists to this day it was an accident – but she'd already whis­pered to her friend, 'That's my husband'."
Neither of them had dated in years, but Elizabeth took command and invited Paul to join her on a zipline the next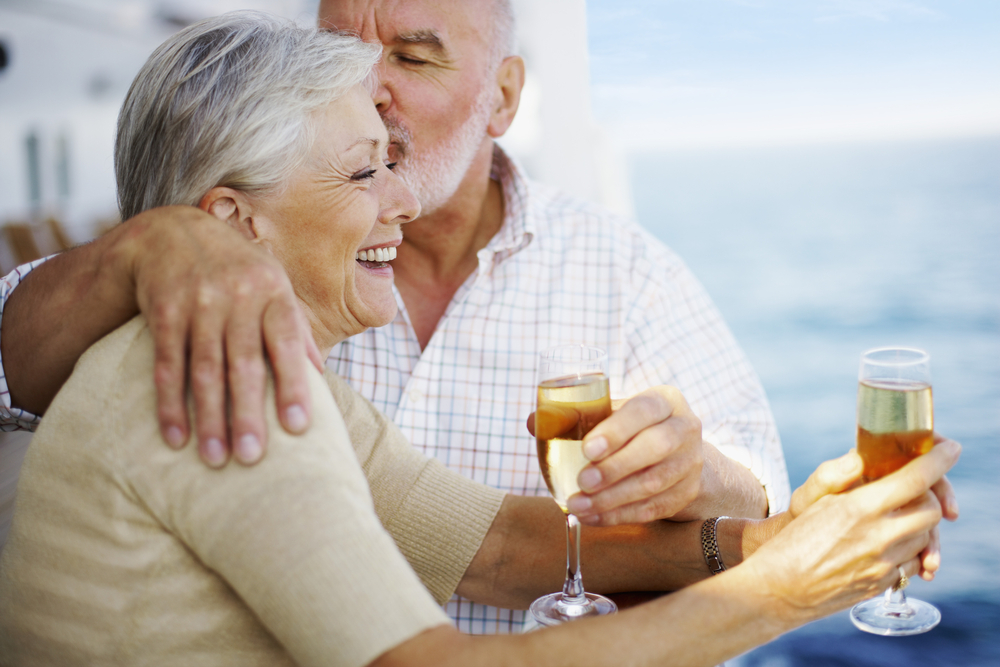 day. Eight months later they were married, and recently celebrated their sixth anniversary on Royal Caribbean's Allure of the Seas.
Of course, not everyone who goes looking for love has wedding bells in mind. ".After a bad break-up I just wanted some fun so I took a cruise with two single girlfriends;· says a friend who asks to remain anonymous (we'll call her Jan).
Before they'd even embarked, the trio caught the eye of the ship's officers. "It was like they hadn't seen a single woman in months;' laughs Jan. "As we stood on the pier they were actually leaning over the rail, checking us out. I'm not usually one to make instant decisions, but I pointed to the oldest one and said, 'He's mine'."
The girls soon engineered an invitation to drinks, and Jan was happy to find that her First Officer wasn't just a handsome face. ".After we'd chatted for a while, I gave him a suggestive smile and asked, 'So what will you be doing this week?' He smiled back and said, 'I guess I'll be spending time with you'."
The ensuing affair was the talk of the ship. "We hardly tried to hide it;' says Jan. "Toward the end of the week, some joker taped up my stateroom door with yellow 'fire scene' tape. I was mortified!"
After the cruise, Jan and her officer emailed and talked about taking a holiday together but it never happened. "I didn't want a long-term thing with someone who would be away for months at a time;' says Jan. "Looking back, I wonder if that was the right decision'.'
Well, maybe it was and maybe it wasn't. All I can say is that the magic of gentle waves and starry skies certainly worked for David and me that night – and it's still working to this day.
A CREW LOVE STORY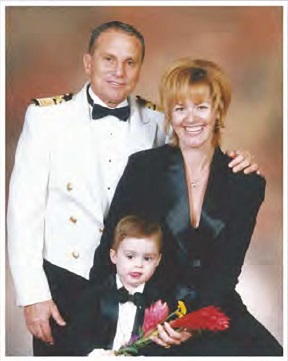 Office romances are nothing new – but when you live and work in the same tiny space, 24/7, eyes are bound to meet across a crowded deck.
Working as a cruise director, Joyce Gleeson found herself on the same ship as Captain Lordanis Adamidis. "We were both single and he started flirting;' she says. "I didn't take the bait at first, as dating was frowned upon, but he was funny and sincere, which I liked'.'
Eventually the spark ignited. "Relationships develop much quicker on a ship;· says Joyce. "From the time we started dating, we never stopped'.'
The couple have now been married for some years, and while her husband has advanced to Master Captain for Celebrity Cruises, Joyce retired when she became pregnant with their son (pictured on the ledt with his parents). But she still has some sound advice for lovestruck cruisers: "Don't have expectations;· she says. "Then you may be pleasantly surprised by what happens:'