Hurtigruten
Norwegian-based cruise line Hurtigruten, first launched in 1893, offers year-round sailings around the Norwegian coast as well as expedition cruises exploring the polar regions. There are 18 ships within the Hurtigruten fleet, including the newly launched MS Roald Amundsen, which was the first ship ever to be christened in Antarctica and is the world's first hybrid-powered cruise ship. Sister ship MS Fridtjof Nansen, which launched this year, is the near-identical twin to Roald Amundsen. Three existing Hurtigruten vessels have also been fitted with hybrid technology to become premium expedition ships carrying a maximum of 530 guests and at least six other ships in the fleet will be powered by a combination of electricity, natural gas and fuel made from organic waste by 2021 – making Hurtigruten one of the world's greenest cruise lines. The line has even introduced electric snowmobiles, charged by the midnight sun and Arctic winds, on the island of Svalbard.
Why choose this cruise line?
Hurtigruten's environmental credentials are impressive, particularly when it comes to MS Roald Amundsen and sister ship MS Fridtjof Nansen. MS Roald Amundsen was the world's first hybrid-powered ship and features a dynamic positioning system that prevents marine life from being disturbed. There is also no single-use plastic on board, so you can be assured of a green voyage. A hand-picked team of specialists and modern-day explorers make up Hurtigruten's on-board Expedition Team, who are on-hand to educate and inform guests about the areas they're journeying to throughout their voyage.
find your perfect cruise
Cruise inclusions
Hurtigruten offers passengers the choice of three travel packages, Basic, Select and Platinum.
Basic
The cheapest option, the Basic package offers accommodation and full board, with dining allocated once on board.
Select
Select includes full board, a choice of dining time, your cabin number, the chance to book an Expedition Suite, complimentary wi-fi and complimentary tea and regular coffee.
Platinum
Full board is included, with a la carte dining whenever you want, alcoholic drinks with dinner, two exclusive shore excursions on 11- and 12-day voyages (one excursion for 6- and 7-day voyages), airport transfers to and from the ship are included in Bergen, Trondheim and Kirkenes. Daily turn down service and a welcome basket on embarkation day.
Unique selling points
Coastal cruises:
Daily departures from Bergen calling at 34 charming ports
Relaxed and informal atmosphere on board
Expedition Teams
Refurbished ships, plus specialist ships for children and 1960s sailings
Norway's Coastal Kitchen using the freshest, locally-sourced ingredients
Wide range of up to 90 seasonal excursions, with different activity levels
Direct flights from a choice of nine UK airports for Northern Lights departures Oct - Mar
Hurtigruten's unique Northern Lights Promise for 12-day departures Oct - Mar
Expedition
Pristine and remote polar destinations in the Arctic and Antarctica
Warm water destinations including South America and the Caribbean
Highly-experienced Expedition Teams on board
Landings and activities onboard and ashore
Two new hybrid ships, MS Roald Amundsen and MS Fridtjof Nansen
Free wind- and water-resistant jacket
Onboard lecture programme covering a range of scientific and cultural topics
All drinks included with meals for the 2020/21 season
Sustainability
Have removed single-use plastic, such as straws and plastic cups, from all our ships; becoming the first cruise line to do so
Have banned the use of polluting and toxic Heavy Fuel Oil (HFO) on our ships and are campaigning for a full international ban
Have invested in cutting-edge hybrid ships that run on clean battery power and liquefied natural gas
Are preparing out ships to use shore-based electrical power at several points along the Norwegian coast
Organise voluntary beach clean-ups for guests and staff, including Young Explorers aged 7 - 13 years
Have installed new propellers on our ships to reduce emissions of CO2 by 2,300 tonnes a year
Cruising with Hurtigruten
Offering an expedition style of cruising, cruises are casual and laid-back, with no traditional formal nights or large-scale entertainment offerings. Hurtigruten ships masterfully combine state-of-the-art technology with premium on-board experiences. The cruise line's newer expedition vessels feature luxury facilities such as fine dining restaurants, infinity pools, fitness rooms and wellness centres, although the best experiences await onshore with the line's immersive shore excursions and programmes. The ships typically feature a contemporary and Scandi-chic style of decor, designed to bring guests closer to nature.
Who should travel with Hurtigruten
Intrepid travellers looking to immerse themselves in some of the most amazing and remote places on the planet will love travelling aboard Hurtigruten's fleet. With lots of walking and hiking required on active shore excursions, passengers need to be fit and able-bodied and so typically are aged in the 50s and slightly above. Depending on where you're sailing, Hurtigruten voyages typically draw North American, Norwegian and German passengers.
Hurtigruten cruise destinations
For British passengers, Hurtigruten offers hassle-free no-fly cruises from UK ports to incredible destinations including the Norwegian fjords and Iceland. The cruise line also sails to Alaska, Antarctica, Caribbean and Central America, Northern Europe, Greenland, North America, the Northwest Passage, South America and Svalbard. Hurtigruten also offers British Isles cruises, visiting popular Scottish islands such as the Shetland Islands, Orkney Islands, and Inner and Outer Hebrides.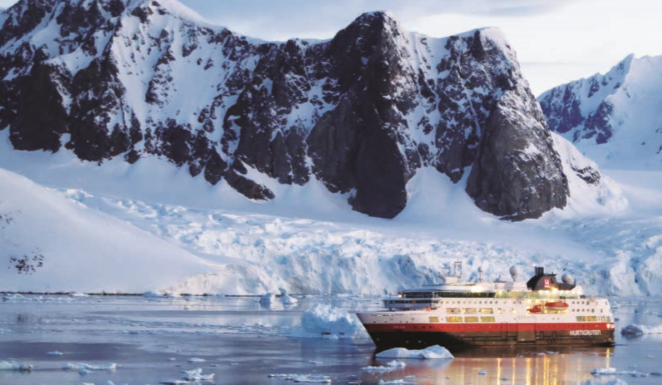 Hurtigruten is expanding its Antarctic cruise programme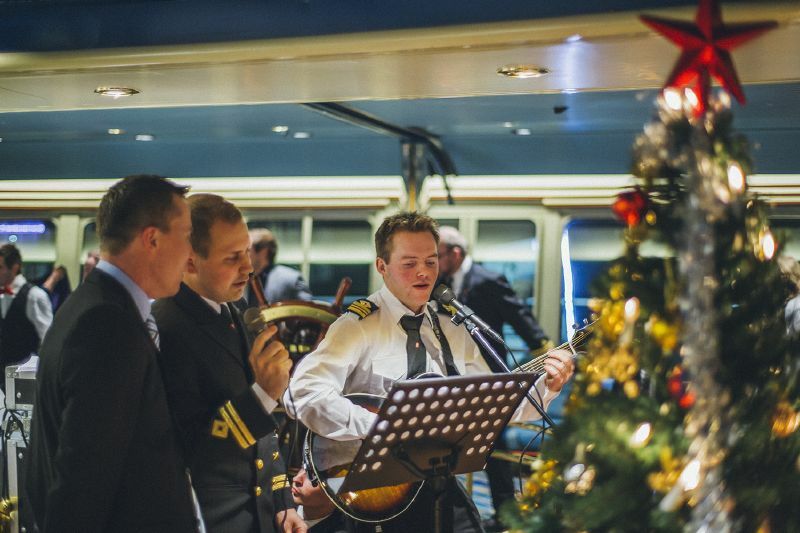 Christmas aboard Hurtigruten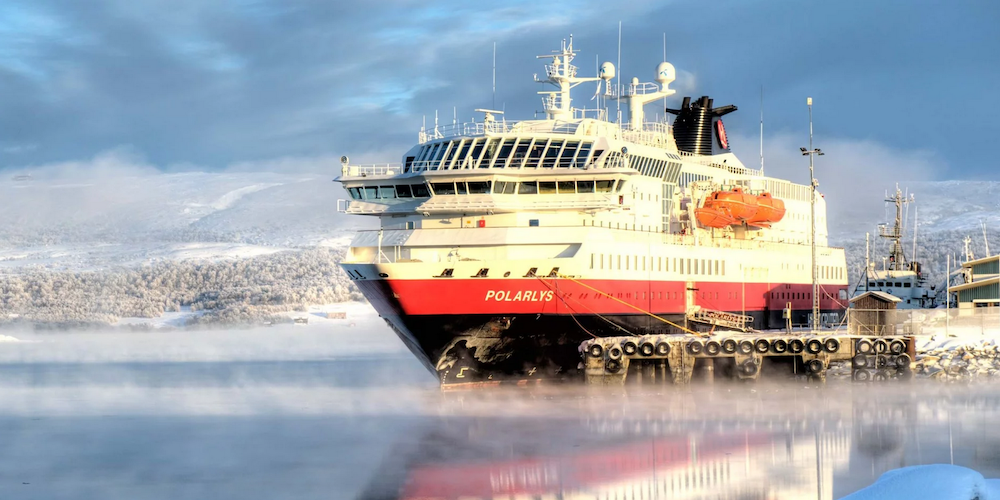 Jane boarded Hurtigruten's MS Polarys for a festive Norwegian adventure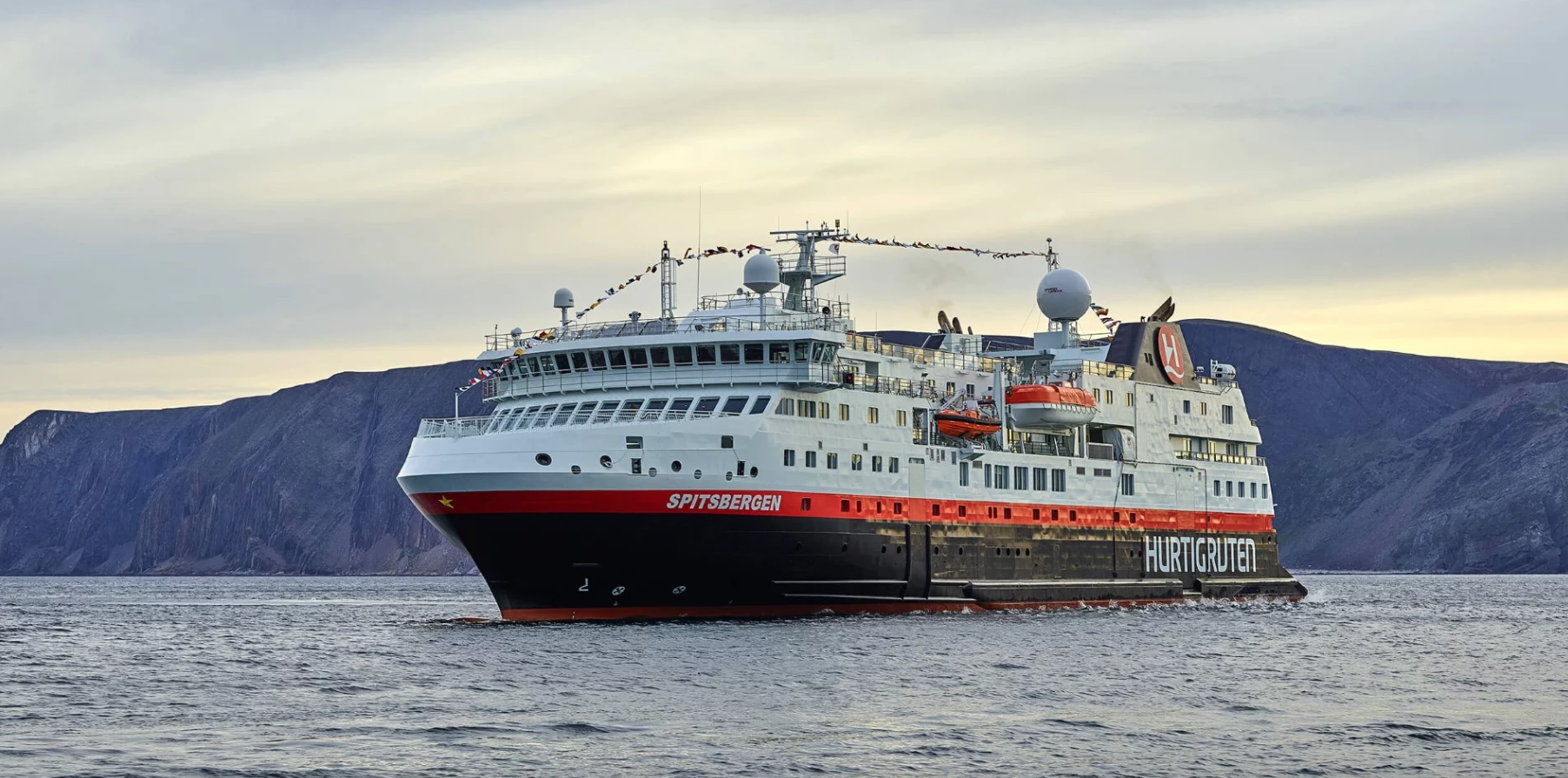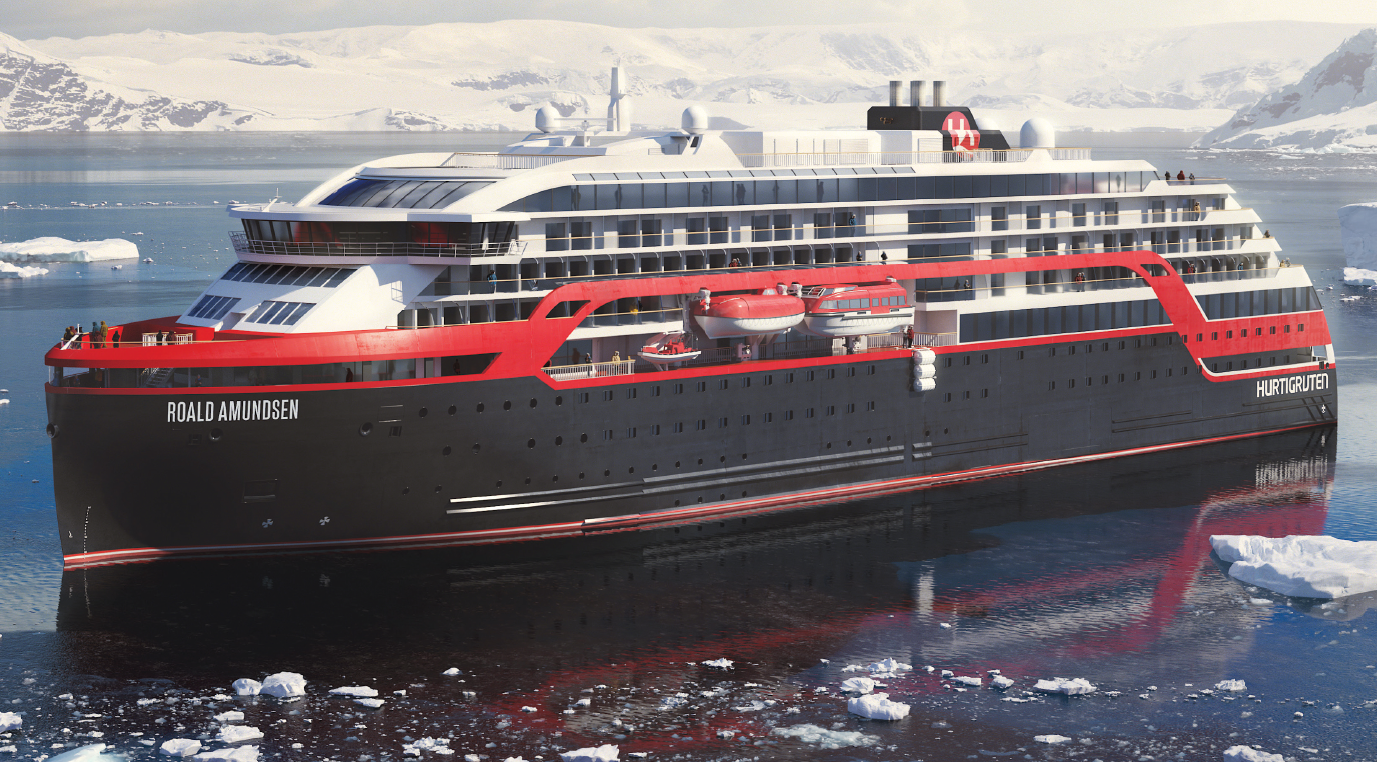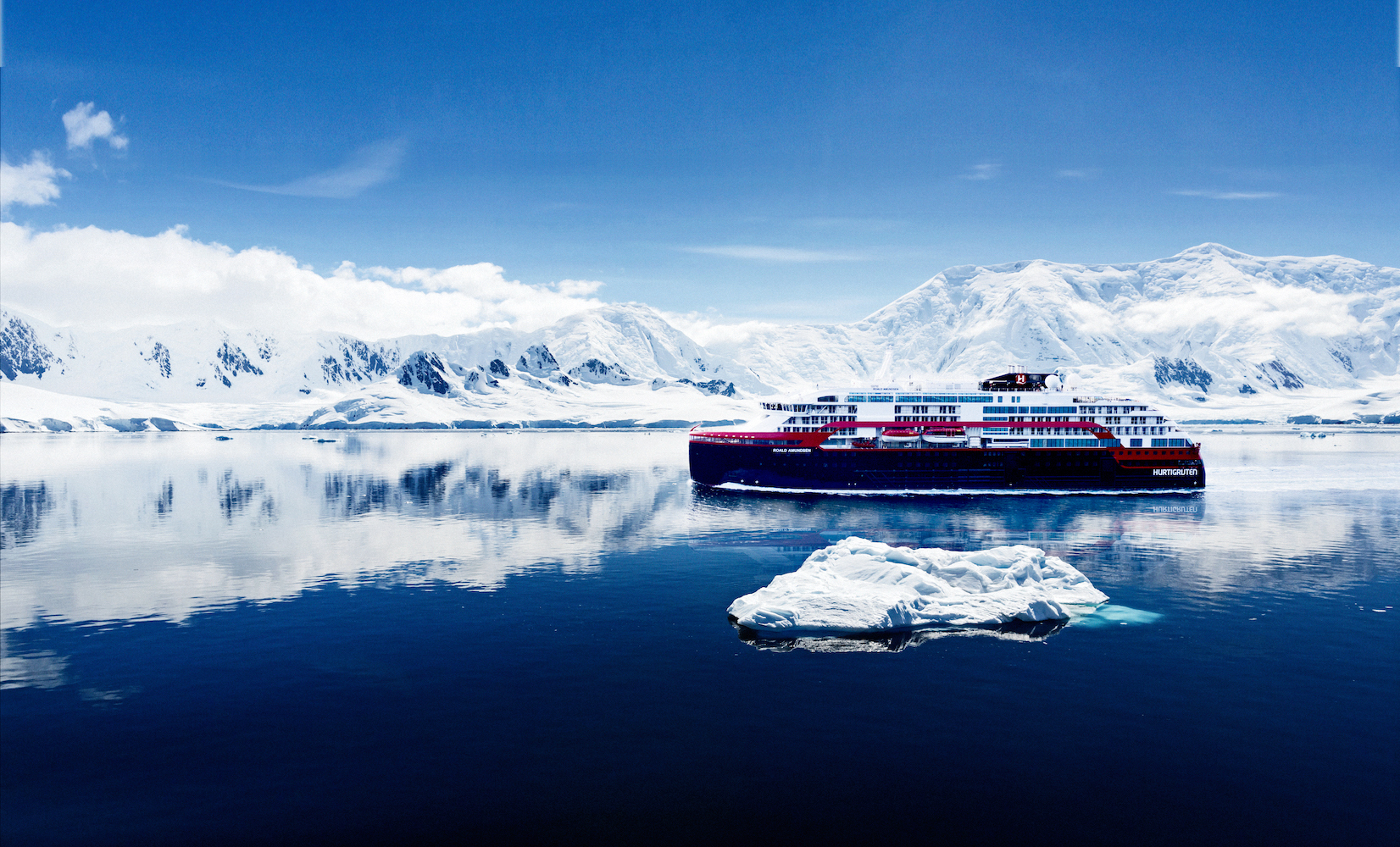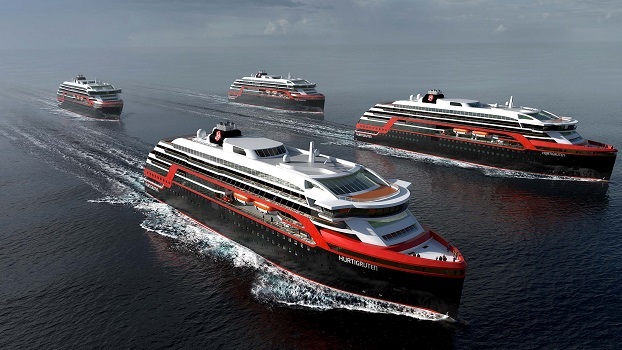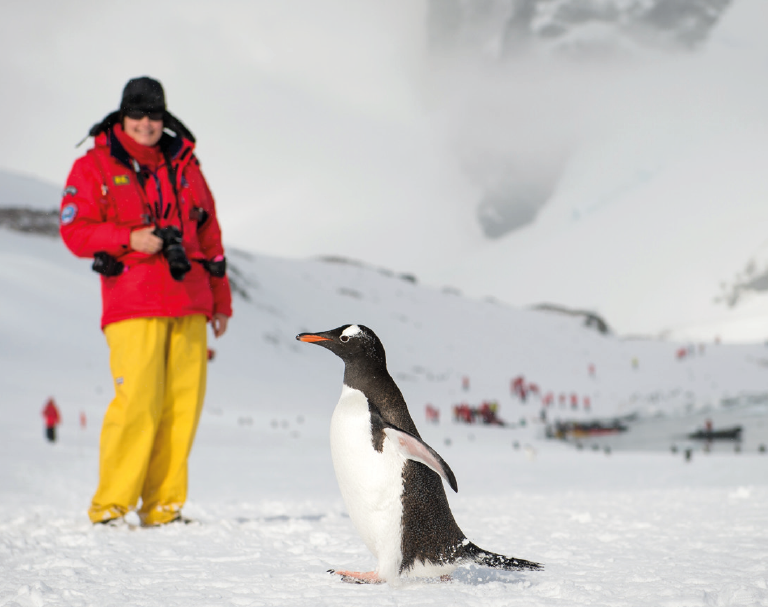 Poseidon Expeditions guest greets a penguin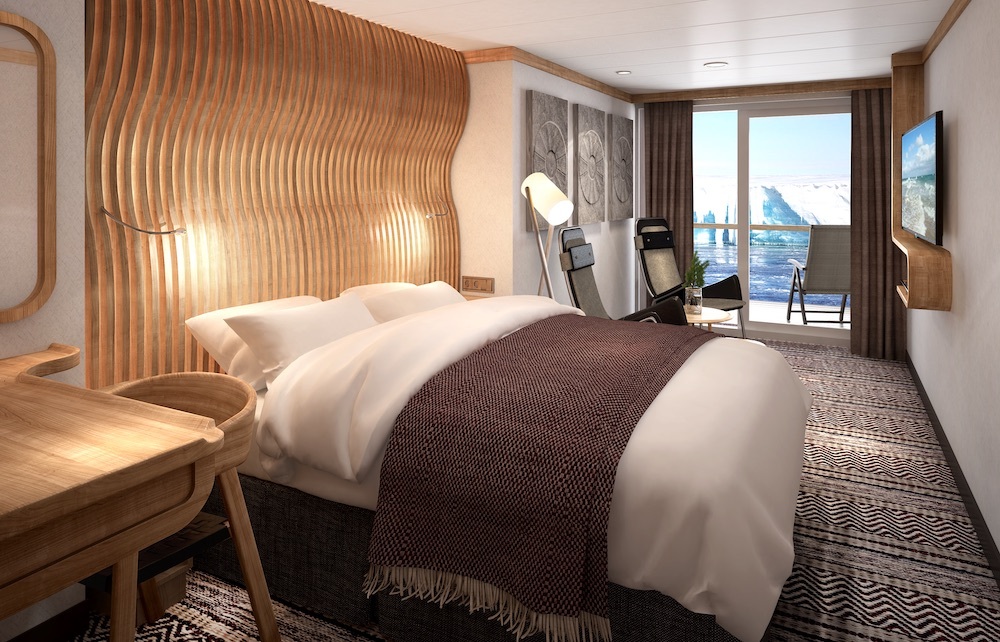 Hurtigruten will operate with half its staterooms unoccupied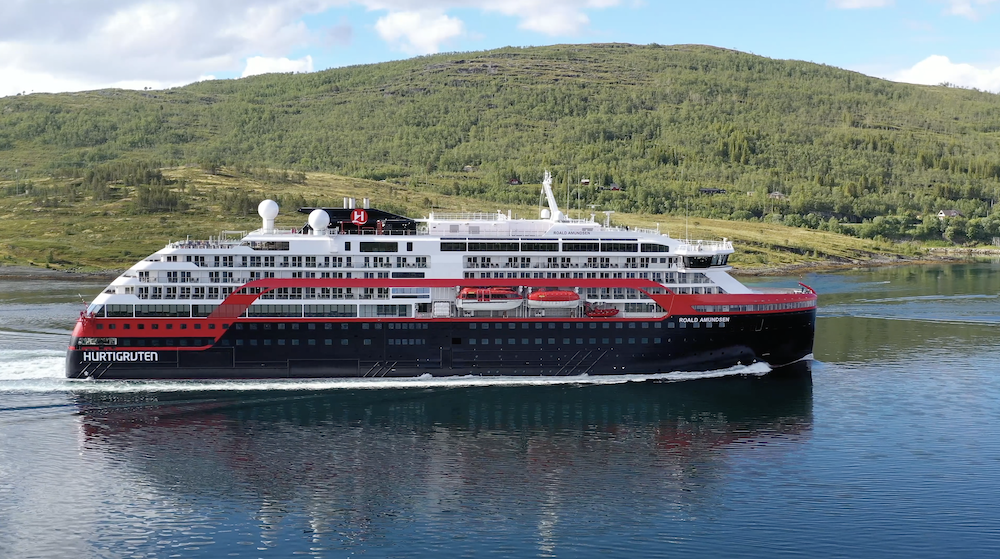 Hurtigruten recently released a list of UK mini sailings on MS Roald Amundsen