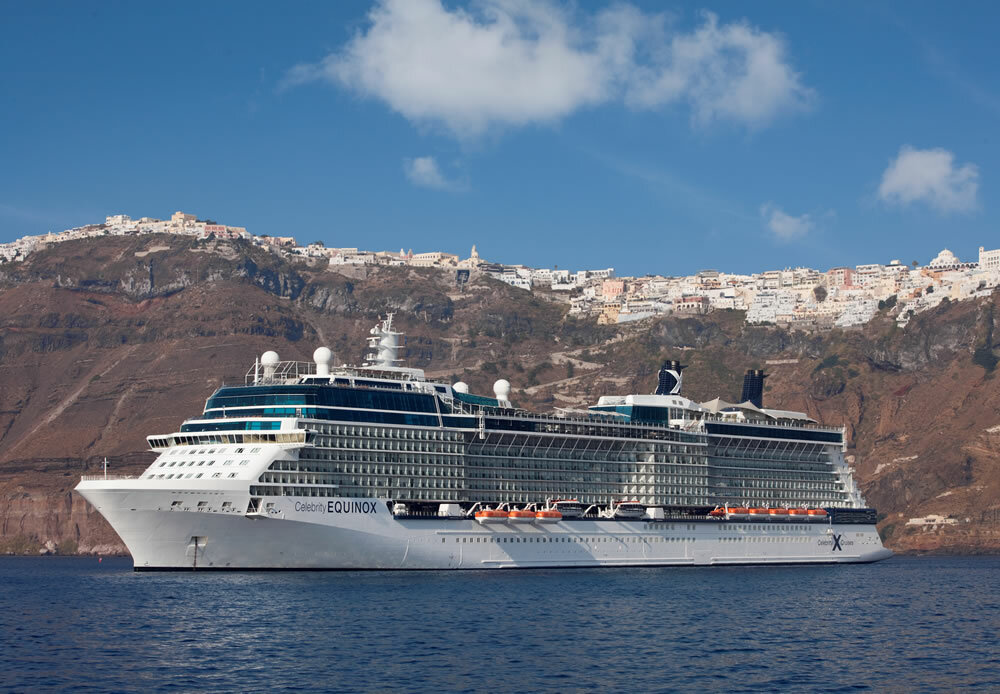 2015 Cruise Critic UK Cruisers' Choice award winners
The results of the 2015 Cruise Critic UK Cruisers' Choice Awards have been announced. The winners have been selected based entirely on reviews submitted to the cruise website by UK cruisers for sailings taken during 2014, with the exception of the Best Destination Cruises categories which was based on global ratings. Three categories have been
The results of the 2015 Cruise Critic UK Cruisers' Choice Awards have been announced.
The winners have been selected based entirely on reviews submitted to the cruise website by UK cruisers for sailings taken during 2014, with the exception of the Best Destination Cruises categories which was based on global ratings.
Three categories have been used as defined by passenger capacity – small (1,199 passengers or fewer), mid-sized (1,200 to 1,999) and large (2,000+). A number of awards categories were used by Cruise Critic so as to highlight which cruise ships were best overall or for specific factors such as cabins, dining, embarkation, entertainment, fitness, public rooms, service, shore excursions and value-for-money. Cruise Critic also ranked the best cruise ships for travelling on in popular cruise regions including Alaska, the Bahamas, the Caribbean and the Mediterranean.
The awards are as follows:
Best Cruises Overall
Best Cruise Ship Cabins
Celebrity Eclipse (Large)
Oceania Riviera (Mid-Size)
Saga Sapphire (Small)
Best Cruise Ships for Dining
Celebrity Equinox (Large)
Disney Magic (Mid-Size)
Saga Sapphire (Small)
Best Cruise Ships for Embarkation
P&O Aurora (Large)
Oceania Riviera (Mid-Size)
Saga Sapphire (Small)
Best Cruise Ships for Entertainment
Norwegian Epic (Large)
MSC Lirica (Mid-Size)
Azamara Journey (Small)
Best Cruise Ships for Fitness
Celebrity Eclipse (Large)
Holland America Ryndam (Mid-Size)
Azamara Quest (Small)
Best Cruise Ship Public Rooms
Celebrity Equinox (Large)
Oceania Riviera (Mid-Size)
Azamara Quest (Small)
Best Cruise Ships for Service
Emerald Princess (Large)
Oceania Riviera (Mid-Size)
Fred. Olsen Black Watch (Small)
Best Cruise Ship Shore Excursions
Celebrity Eclipse (Large)
Fred. Olsen Balmoral (Mid-Size)
Fred. Olsen Black Watch (Small)
Best Cruise Ships for Value
Celebrity Silhouette (Large)
Fred. Olsen Balmoral (Mid-Size)
Fred. Olsen Black Watch (Small)
Other awards
Best Cruises for Families: Royal Caribbean Independence of the Seas
Best Alaska Cruises: Royal Caribbean Radiance of the Seas
Best Bahamas Cruises: Disney Dream
Best Caribbean Cruises: Holland America Nieuw Amsterdam
Best Mediterranean Cruises: Celebrity Reflection
Best Cruises from the U.K.: Celebrity Eclipse
(Photo credit to Michel Verdure / Celebrity Cruises)