Search for your ideal Cruise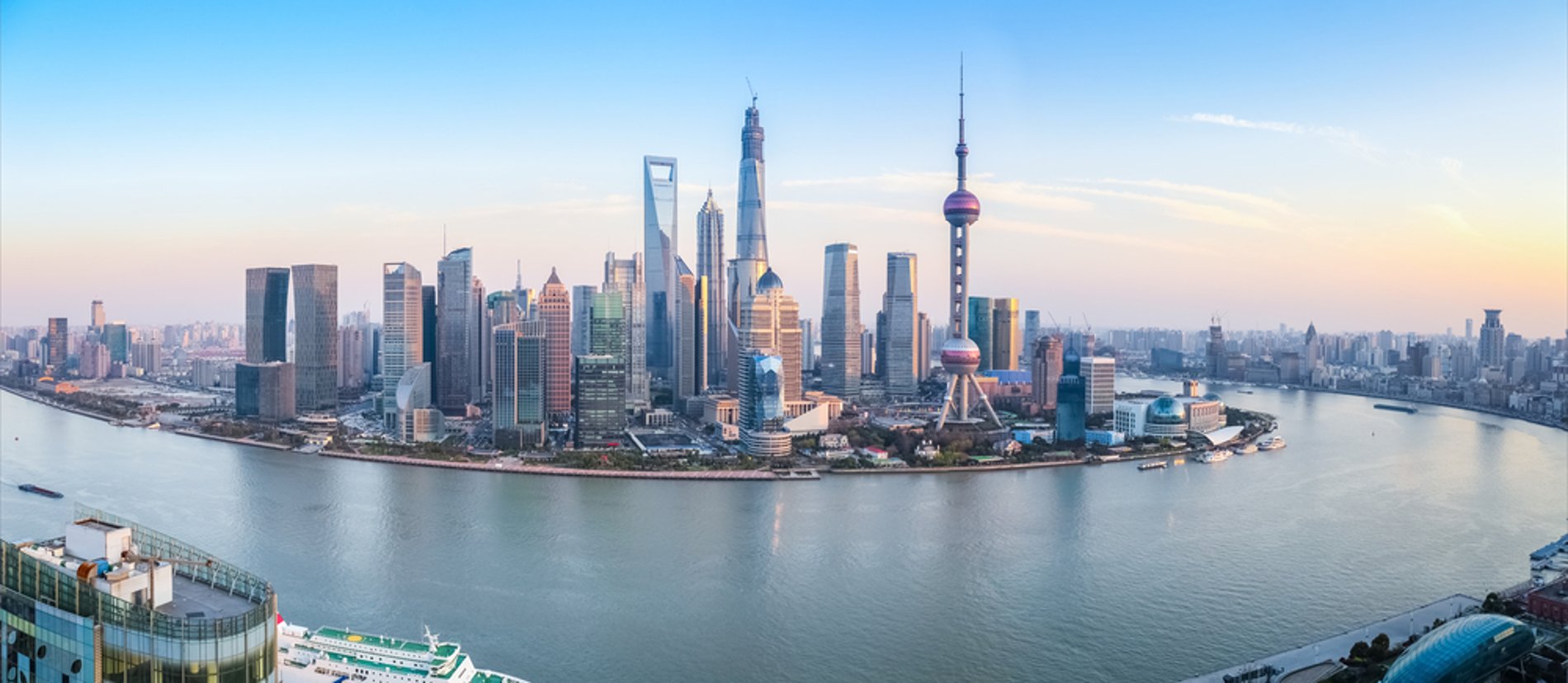 3 of a Kind: Asian Cities
Three Far East cruise destinations which, apart from their soaring skylines, could not be more different from each other. Singapore is sanitized, organised and ordered. Hong Kong is a bustling old colonial city teeming with action around the clock. Shanghai has outgrown Beijing to signify modern China. By Susan Parker 1. Hong Kong Arriving in
Three Far East cruise destinations which, apart from their soaring skylines, could not be more different from each other. Singapore is sanitized, organised and ordered. Hong Kong is a bustling old colonial city teeming with action around the clock. Shanghai has outgrown Beijing to signify modern China. By Susan Parker
1.

Hong Kong
Arriving in Hong Kong is an assault on the senses. Sights, sounds and smells are new and different and the buzz to the city is palpable. Don't waste any time before exploring. Central is a good place to start and taxis are cheap if the Metro is too scary a prospect.
There are two cruise terminals: Ocean is in the Tsim Sha Tsui district, within a short walk of a variety of attractions including the mustdo Star Ferry which been part of everyday life in the city since 1888, carrying tens of thousands of passengers between Hong Kong Island and Kowloon. Seeing the harbour from the water gives it a whole new perspective.
The Kai Tak terminal, on the site of Hong Kong's old airport, is a bit further away in Kowloon but has more to offer on site including restaurants serving dim sum and cha chaan teng or local tea houses. It also has duty free shops and a huge rooftop garden with 360 degree views of Victoria Harbour and the city skyline. Free shuttle buses are provided to nearby metro stations, airport express stations and hotel districts.
Rather than hang around the terminal, I would head to Maxim's Palace in City Hall for dim sum. I would also take one of the historic trams which have been transporting locals around since 1904. Head for the top deck and enjoy an overview of the city including Wan Chai and Happy Valley racecourse. There is a flat fare of HK$2.30 (19p) but make sure you have the exact change.
Early risers could take the Peak Tram funicular and soak up the panoramic views from Victoria Peak. In the evening, the 3.5km Peak Circle Walk will show you Victoria Harbour at its best and give you a sense of the city like no other. The Symphony of Lights each evening is an unmissable event, with its laser and music show best viewed from the Kowloon waterfront or, if you are fortunate, from the deck of the ship leaving through Victoria Harbour.
Need to Know
Tourism www.discoverhongkong.com
Population 7.24m
Restaurants Tim Ho Wan for dim sum/Lan Fong Yuen tea house/Tsim Chai Kee for noodles/shek O Chinese & Thai seafood/spices
Shore Excursions Stanley Market, Botanical gardens
2.

Shanghai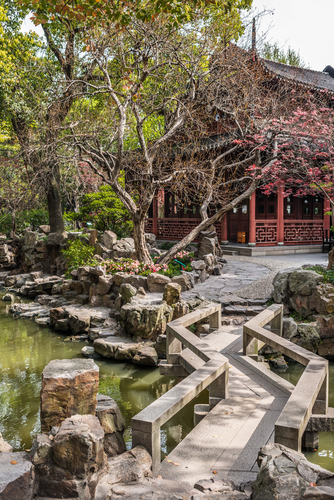 The largest city in China – and by some measures, in the world – Shanghai is becoming an increasingly popular centre for cruise ships in the Far East. It's the new home of Quantum of the Seas, and a regular port of call on world voyages.
Shanghai Port International Passenger Transport Centre (SPIPTC) is at the northern end of the Bund – the city's historic central dock area with. Wusongkou International Cruise Terminal (WICT) is about an hour's drive away.
I have two favourite spots in the city: the Bund with its European architecture alongside the river which buzzes with water transport of all shapes and sizes. At the other end of the spectrum is old Shanghai which is shrinking as the bulldozers move in.
Xiantiandi mixes old homes known as shikunmen with modern eateries and entertainment. Beneath the preserved old bricks and roofs harking back to the 20's and 30's are galleries, clothes shops and bars. Also check out Anfu Road and/or Yongfu Road where you will find a myriad of boutiques, cafes and restaurants.
Tian Zi Fang is a popular market and arts and crafts area where there are number of restaurants with outdoor terraces. Kommune is just one of those worth trying if you are seeking western rather than Chinese food. In Dongtai Road is the only remaining flea market in Shanghai devoted to selling antiques.
A must for any tourist, whether Chinese or international, is the Yu Garden built in 1559 with its pavilions, artificial mountains and ponds with names such Hearing-Waves and Moon Tower. The China Art Museum is housed in the China Pavilion of the 2010 World Expo.
Away from the centre, Shanghai has several water towns – the Chinese equivalent of Venice. Zhujiajiao, just beyond the Grand Prix circuit, is the easiest to get to.
Need to Know
Tourism www.meet-in-shanghai.net
Population 14m
Restaurants Southern Barbarian, Hunan House, Kommune
Shore Excursions Yu garden and bazaar, Xintiandi, Jade Buddha Temple, shanghai Museum
3.

Singapore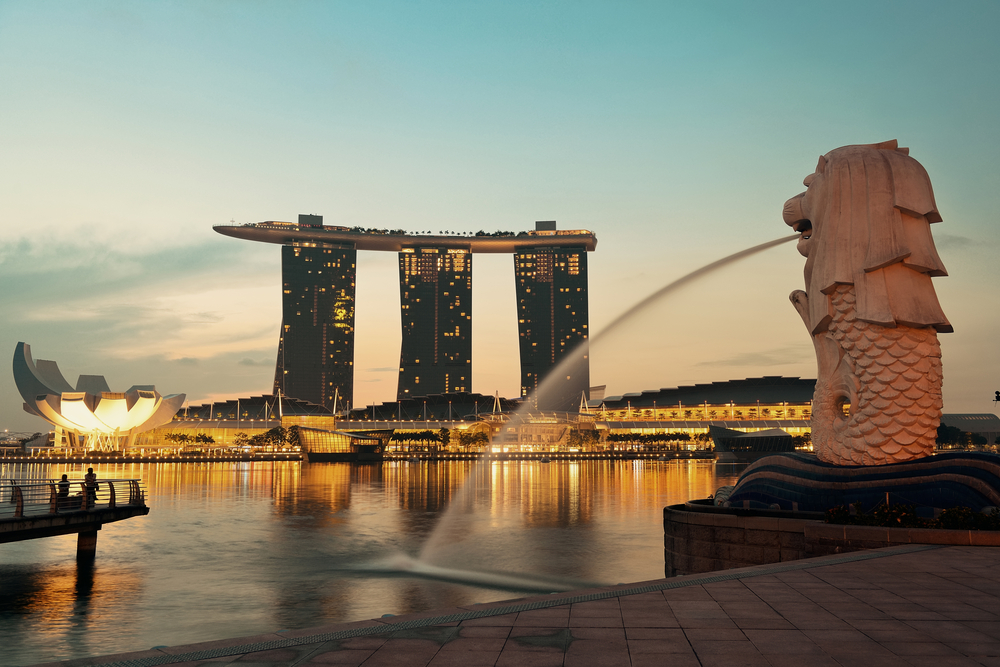 Singapore has a distinctly comfortable feel to it (apart from the oppressive equatorial heat and humidity). Visitors are unlikely to feel lost or too alien among the wide boulevards and extensive shopping malls. The taxi and bus system is reasonably priced and simple to navigate.
Famous for making chewing gum illegal, the city is determined to be as clean as possible. The waterfront is now a fresh water lagoon, and the bumboats providing river cruises are powered by electric motors.
The Marina Bay Cruise Centre is in the heart of new development downtown, while Singapore Cruise Centre is minutes from the resorts and attractions of Sentosa Island. Each has tourist information, money changers, stores and tax refund counters.
In the heart of Singapore it's worth exploring the districts of Chinatown, Kampong Glam and Little India – all good for hawker street food.
Beyond its exclusive rooms, Raffles Hotel has been transformed into a mini theme park where the famed Singapore Sling is served from glass jugs to thirsty coachloads of tourists. Individually in the hotel's Long Bar – where peanut shells litter the floor – a single glass will set you back about £15.
A visit to the Peranakan museum gives a rich insight into this hybrid Southeast Asian culture, while not far away is the recentlyopened Pinacothèque de Paris, housing prestigious works of art.
The tranquil Botanic Gardens, founded in 1859, were Singapore's first UNESCO World Heritage site and display more than 1,000 species of orchid, the national flower. As an attraction, they are now rivalled by the spectacular Gardens by the Bay with their Supertree Grove, colossal greenhouse pavilions – one contains a 35m "mountain" and waterfall – and a collection of high-end restaurants.
Need to Know
Tourism www.yoursingapore.com
Population 5.5m rEsTAurAnTs Restaurant Andre/Waku Ghin/ Les amis, 2am Dessert Bar/ shang palace for peking duck
Shore Excursions gardens by the Bay, MacRitchie Reservoir treetop walk, sri Mariamman Hindu temple