Search for your ideal Cruise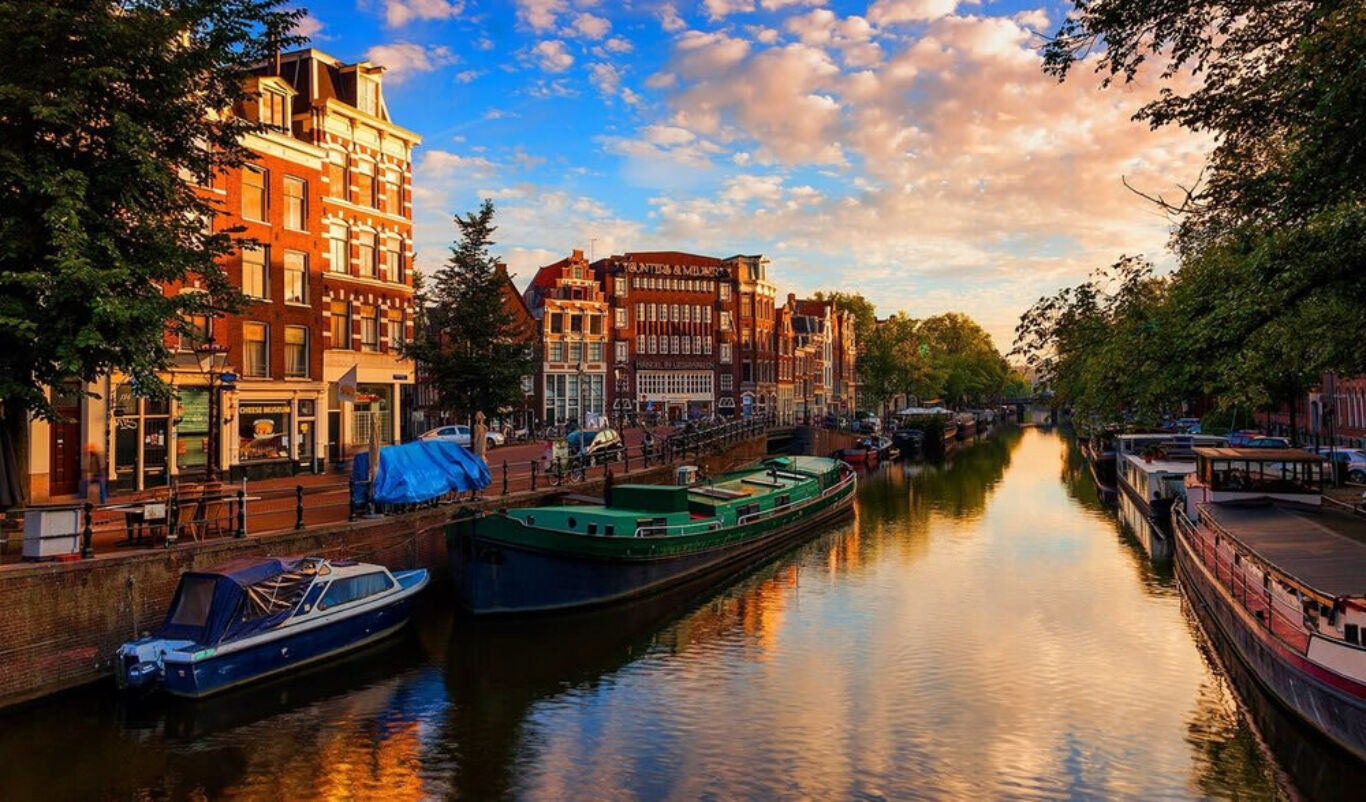 3 of a Kind: Northern European destinations
Each of these three northern European ports has its own identity, borne out of different cultures, locations and history, with canals being the common bond. By Susan Parker. 1. Amsterdam On arrival in Amsterdam, tourist information is available at the terminal together with market stalls offering Dutch souvenirs including those famous cheeses. Pick up a Holland
Each of these three northern European ports has its own identity, borne out of different cultures, locations and history, with canals being the common bond. By Susan Parker.
1.

Amsterdam
On arrival in Amsterdam, tourist information is available at the terminal together with market stalls offering Dutch souvenirs including those famous cheeses. Pick up a Holland Pass which provides access to museums, canal tours – also sold separately – as well as giving discount in restaurants. Then head off into the heart of the city, which is a 15-minute walk via Central Station.
The Amsterdam canal ring is a UNESCO World Heritage site and has more than 100km of waterways, about 90 islands and 1,500 bridges. The three 17th century main canals -Herengracht, Prinsengracht, and Keizersgracht – form concentric belts around the city and are where history comes alive. Canal tours are very popular and a very gentle way of viewing the city.
Other popular attractions include the Anne Frank House, Van Gogh Museum, and the newly-restored Rijksmuseum. The cobbled avenues of De Neegen Straatjes offer an eclectic mix of independent shops, galleries and hidden bars and restaurants.
Don't be afraid to visit one of the 'brown' cafes; these are Amsterdam's specialty. Just 20 minutes from the terminal is In t Aepjen on the Zeedijk, which dates from 1544 and was a cafe where seafarers used to sleep, eat and drink. If short of cash they would pay with exotic animals such as small monkeys, or aepjen, hence the name.
For more of a meal head for Haesje Claes in Spuistraat. This Dutch kitchen has a long history of serving local food in an authentic atmosphere. For the gourmets amongst you, there are four restaurants with Michelin stars including Librijes Zusje and Bord'Eau.
To get a real overview of the city, head for the SkyLounge Amsterdam in the Hilton Doubletree just next to the station. On the 12th floor it provides a fine view of the centre and further afield . What better way to say farewell to the city than a cocktail at dusk before heading back on board?
Amsterdam Factfile
Tourism: www.iamsterdam.com
Population: 780,000
Restaurants: Ciel Bleu, Bridges, In t Aepjen, Haesje Claes
Shore excursions: Canal tours, Anne Frank House, Van Gogh Museum
Proximity to city centre: 500 metres
Tourism office: Inside the terminal
2.

Copenhagen
Whether arriving at the Langelinie and Nordre Toldboden Quays or the Ocean Quay visiting passengers are welcomed with free city maps.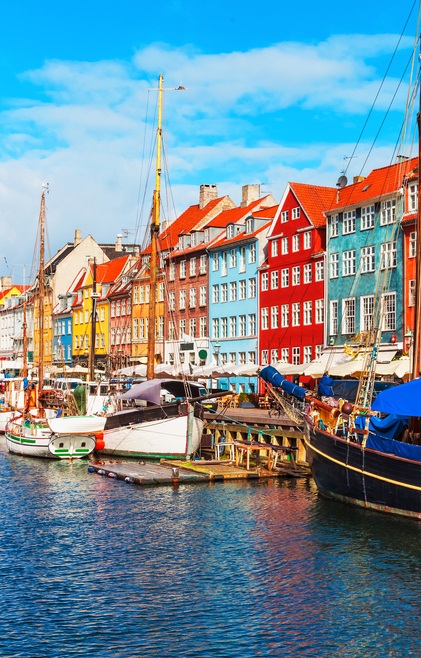 Langelinie has a selection of outlet stores just a stone's throw from the ship. During the festive season, the Danish capital goes to town by decorating the pier with Christmas trees, giving away free goodies and putting on a Tivoli Garden musical farewell. The market in Kgs Square is just eight stops and 14 minutes on bus 26.
The Little Mermaid is only 10 minutes walk away, and the stroll along the waterfront takes you to the bars and restaurants of Nyhavn in about 30 minutes.
Ocean Quay has is a souvenir shop and exchange counter as well as shuttle buses and taxis for short drive into the city centre.
Once there the city map is just what is needed for suggesting themed walking tours; it takes all the stress out of sorting out what's what and where. For tours it's a case of working out what 'floats your boat' before arriving as there are five that get the most votes. Tivoli Gardens inspired Walt Disney to create Disneyland. It is packed with fairground rides, and restaurants, and is also the venue for concerts by top performers.
Canal tours are popular too as well as the Queen's residence Amalienborg Palace, Christiansborg Palace and Rosenborg Castle. Lager aficionados will not want to miss Carlsberg – for them, possibly the best tour in town. On site in the brewery is Tovehallerne restaurant which serves Danish specilities. My choice, however, would be Royal Smushi Cafe which is a modern twist on traditional Danish open-faced sandwiches. Check out the website for mouthwatering photographs.
Copenhagen Factfile
Tourism www.visitcopenhagen.dk
Population 1.26m Restaurants Tovehallerne, Royal Smushi Cafe
Shore excursions Tivoli Garden, canal tours, Amalienborg Palace, Christiansborg Palace, Rosenborg Castle
Proximity to city centre Langelinie Quay, six minutes by car Ocean Quay, 11 minutes by car
Tourism office: Copenhagen Visitors Centre opposite Tivoli Gardens
3.

Hamburg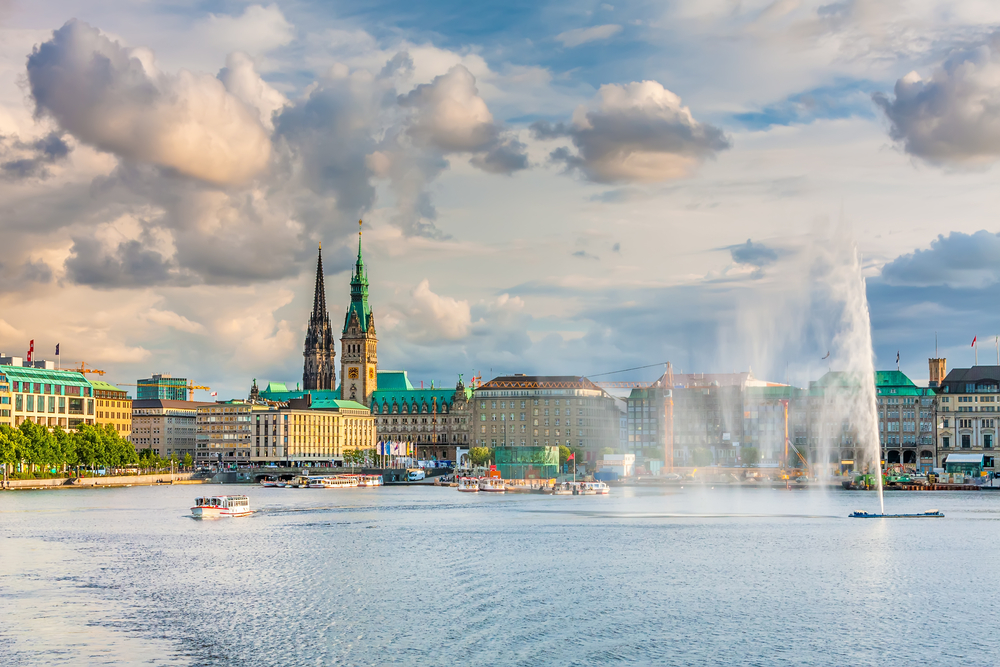 Arrival into Hamburg is to one of four terminals so it's important to check and then make plans from there. Distances to the city centre vary between 2km and 9km but there's plenty of public transport, taxis and sometimes shuttle buses available.
Hamburg Cruise Centre has tourist information at every terminal so make sure to drop by and pick up whatever you need. Consider buying a day pass for public transport and enjoy both the underground and a boat ride.
This is a city which is extremely cycle-friendly and a bike would be my recommendation for seeing as much as possible in the time permitted. Or take to a kayak on the canals for an altogether different view. A more leisurely option is a city tour which tracks the history of this port city as well as visiting the HafenCity, one of the biggest construction projects in Europe.
There are five main churches with the Catholic Kleiner Michael being close to the port. With or without children model railway Miniatur Wunderland is magical, while the International Maritime Museum is a gem for shiplovers. Sweet tooth? Then head to Chocoversum for 90 minutes of educational indulgence.
The Reeperbahn has a reputation going back centuries. There are plenty of reminders of The Beatles' presence here in the 60s, and those wanting some racy fun could sign up for the Whores Through History tour.
Hamburg is a shoppers' paradise and Schanze is the place to escape the mainstream and find individual boutiques, vinyl records and fun gift ideas. There are beaches along the river and Elbstrand is one such where it's possible to relax and watch the ships go by at the same time.
When it comes to restaurants Bullerei under TV chef Tim Malzer is a treat but you would need to book early. Try the Kris Kross for a main dish which includes Arctic trout and mussel broth. For spectacular views take the lift to Clouds on the 23rd floor of the Tanzende Turme.
Hamburg Factfile
Tourism: www.hamburg-tourism.de
Population: 1.7m
Restaurants: Bullerie, Clouds
Shore excursions: Town hall to HafenCity
Proximity to city centre: HafenCity 2.5km, Altona 6km, Uberseebrucke 2km, Steinwerder 9km
Tourism office: Terminals and main station