Search for your ideal Cruise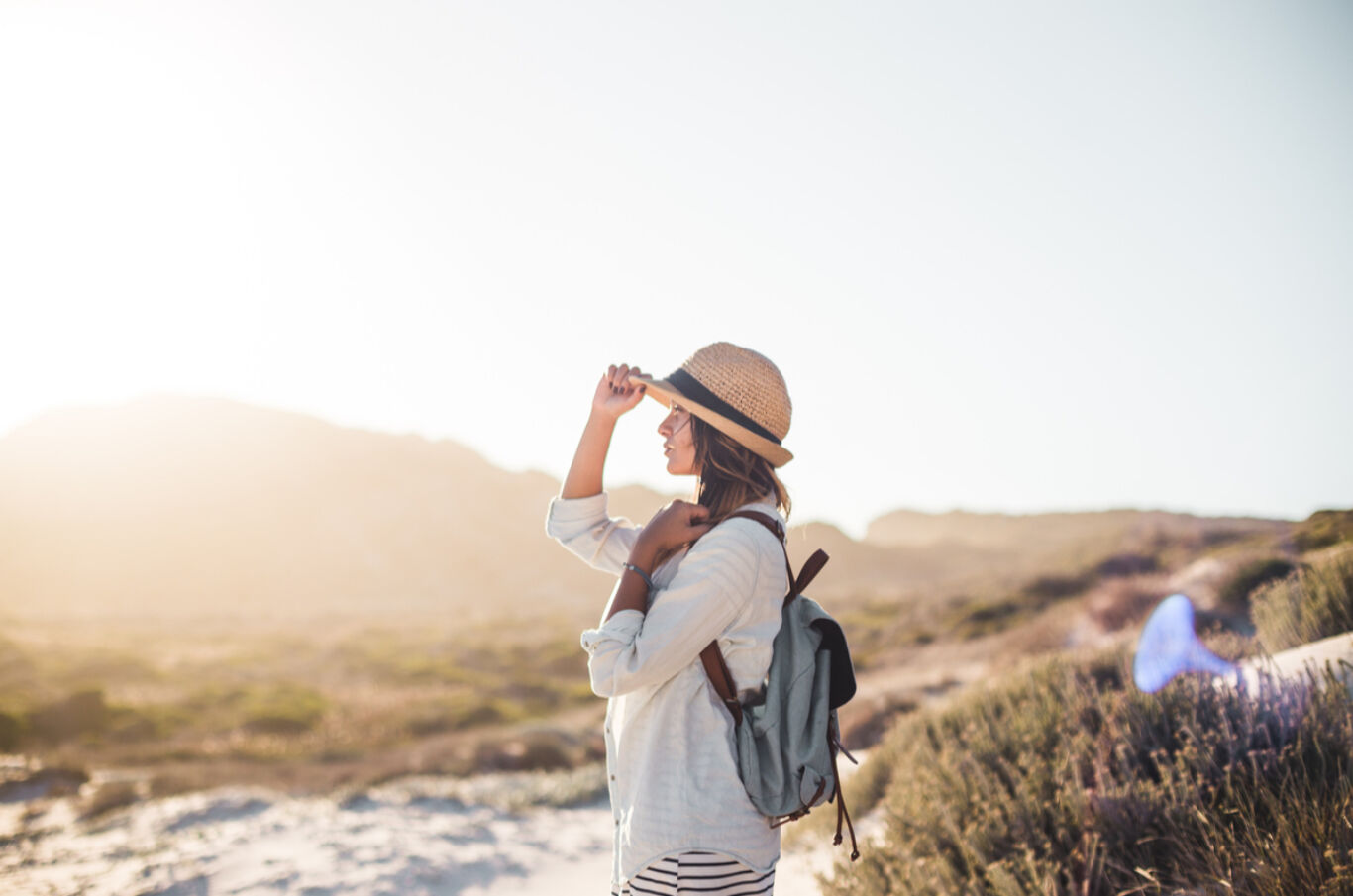 4 mistakes every solo traveller makes
Not staying in touch with loved ones at home, and more mistakes solo travellers make. Solo travel can be a daunting prospect for those hungry to discover the world. But a solo cruise holiday could be the answer. With everything planned and taken care of, as well as excursions, on-board activities and dining, what is
Not staying in touch with loved ones at home, and more mistakes solo travellers make.
Solo travel can be a daunting prospect for those hungry to discover the world. But a solo cruise holiday could be the answer. With everything planned and taken care of, as well as excursions, on-board activities and dining, what is stopping you from booking a last-minute cruise for an independent break?
We have spoken to seasoned solo travellers who have given not only their best advice for anyone going it alone, but also picked out the biggest mistakes made by lone holiday makers.
Not contacting home
Yes, you are travelling solo, and a big part of that is to spend some quality time with yourself. But it is very important to be able to contact home, for their sake as much as yours.
If you are on a short trip, or a quick last minute cruise holiday then you may be forgiven for focusing your time on making the most of your trip. But when you are gone for extended periods of time, it is important to keep your loved ones updated with your travel plans. No matter whether you are a seasoned traveller who frequently heads off on your own independent escapes, your friends and family will still worry about you. But at the same time, be realistic. You're not going to have time to ring home every evening. Besides, you may find yourself getting too caught up in what you are missing at home and won't be able to appreciate your time away.
If you have the tools then you are able to get into contact with someone if you run out of money, need some travel advice, or perhaps just a chat. These are things Annette White, travel blogger at Bucket List Journey, admitted you can neglect: "Though most people travel to escape being connected to their life back home, there are times when traveling solo that you may need to check-in with your family or access a map when you find yourself lost. Sometimes when traveling alone you forget to prepare for this 'staying connected' situation prior to departure and then it may be too late."
You can download a number of helpful applications to your phone or laptop which will help you speak to those back at home. Here are a few ways for you to stay connected:
WhatsApp
Annette, who is also an author and restaurateur, recommends using WhatsApp as a convenient way to stay in touch:
"The easiest and cheapest way to stay connected is with Wi-Fi using your own smartphone. There are plenty of options like talking through Skype, video chatting through Facebook, or texting through WhatsApp where you can keep in touch with other users of the app."
WhatsApp is available for free on both Android and Apple devices for free. Not only do you have the chance to speak and see your loved ones, you can make them green with envy as you send pictures of your beautiful holiday.
Skype
If you are planning a cruise holiday then bring your laptop with you. Not only will you be able to store images from your camera, do research on destinations, but you will also be able to have a widescreen video call via Skype. It is a great asset to have while you are on your travels and is Annette's go-to. "Skype is what I use most and is free, as long as the person on the other end also has an account," says Annette. "Or if you need to make a phone call to someone without Skype, you can load money onto your account and make the call for a fraction of the cost of roaming charges—just make sure to turn your phone to airplane mode so you are not using expensive data. In Ireland, I turned on my data roaming for ten minutes to get GPS directions and it cost me a whopping sixty-six dollars. In Ecuador, calling the airline to straighten out a cancelled flight with no International phone plan cost me $180. If I had been wise enough to go through Skype the same call would have cost about three dollars. Lesson learned."
Annette had two final suggestions for staying in touch with friends and family while you are on your solo travels. But if you are considering either an international calling plan, or a local SIM, make sure you do your research into the costs and the allowances you get. You don't want to receive an unwelcome bill for extensive data usage halfway into your trip.
International calling plans
"If you want to be more connected more often, opt for an international calling/data plan through your carrier," said Annette. "But be careful, each plan typically gives you only a certain amount of data, and watching YouTube videos or listening to Pandora can eat it up quickly. T-Mobile is widely used amongst avid travellers, because they have reasonable monthly plan rates that include unlimited international data and texting."
A local SIM
"If you can't bear to be without constant social media or chatting with your BFF, then purchasing a SIM card is also a good choice. These microchips give you a local number and cheap calling/data rates. They can usually be picked up at your destination airport or a local cellular phone store. In order to use them you must either have an unlocked phone or purchase a cheap phone from the country you are in. You can contact your provider to inquire about 'unlocking' your phone, some will do it free of charge."
Arriving after dark
It is an unlikely problem on your cruise holiday, but is something that can occur if you are flying. When you arrive at a new destination in the dark it is disorientating and comes with some safety concerns. While your cruise ship will remain in port until the morning, you could face the prospect of making it out of the airport and onto the streets of an unfamiliar city or country in the middle of the night.
This was the one solo travel mistake that Janice Waugh, from the Solo Traveler World blog, highlighted as a problem: "Always, always book your first night's accommodation in advance and arrive well before dark. Everything looks better in the light and, if it still doesn't look good, you have time to change."
However, if you plan and prepare thoroughly enough, you should be able to organise transport, accommodation or a strategy to avoid such problems that can come from arriving after dark.
Exchanging money
There are a number of considerations you have to take when it comes to exchanging money for your holiday. You could, of course, change it all at home. Though there is every possibility that you run out and still need to take out some money. Then what? Where are you supposed to go? Where can you find a decent exchange rate? Exchanging money was the one mistake that Jaymine from Love with Travel picked out: "Always prefer an authorized shop to exchange your currency to minimise the risk of being cheated. Many private vendors cheat us by offering us good rates first and then they take out few notes from our exchanged currency after counting. Be aware!"
The prospect of running out of money, or potentially losing your money is a very scary thought for a solo traveller. You should always keep some 'safety' cash hidden in your room, under the sole of your shoe, or anywhere safe and secure as a reserve. If it is on your body then you are covered if you misplace your bag, for instance.
Staying in your comfort zone
Going on a solo cruise holiday is a brilliant thing. It is exciting and can be extremely rewarding, if you make the most of it. The best travel related stories come from those people who have left their comfort zone and tried something new. Maybe they have been enticed by the sound of music in the port town, or the smell of local food and have decided to go and discover. Whatever it is, it is better than locking yourself way to the rest of the world, as it literally passes you by.
There are so many perks to travelling solo. For starters, you have an entire cabin all to yourself. You can choose where you want to eat, drink, party, what you want to see, or do. It is okay to go under the radar, you don't have to transform yourself into the most outgoing person on the ship. But be willing to try something new every day – it could be as simple as a new on-board activity. You will find many solo cruise travellers who simply get on with their own holiday. Great, enjoy it. A cruise ship is a great place to hide away and enjoy some me time.
Going on a solo holiday is an extremely liberating experience. But you should always take care. You are after all, on your own. Everyone has their own ideas of a perfect getaway, so whether you wish to make a load of new friends or just want to learn more about yourself, make sure you have the best time you possibly can.