Search for your ideal Cruise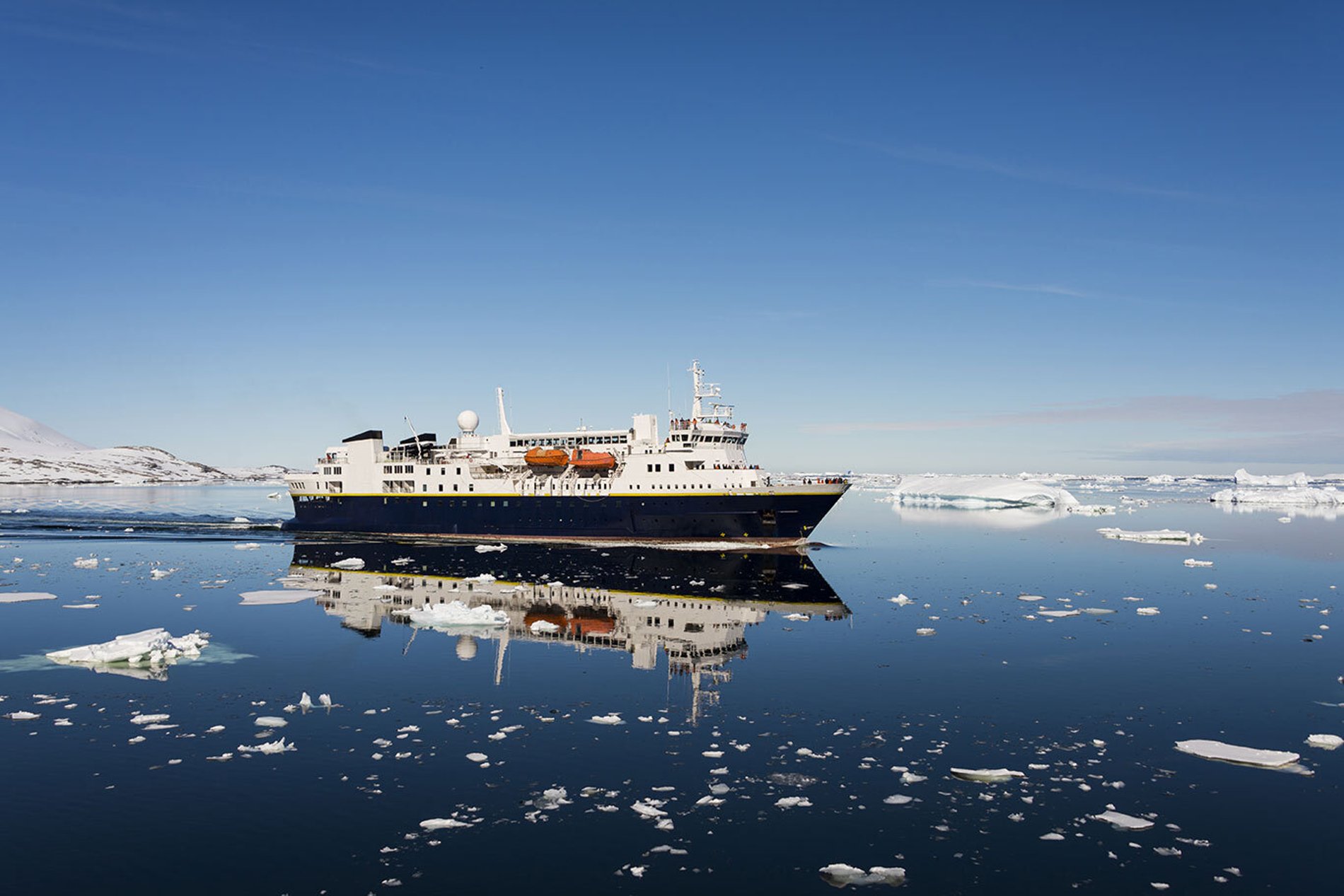 5 Bucket List Cruise Holidays with ROL Cruise
From chasing the northern lights to hiking up Table Mountain, now's the time to finally do those things you've always wanted to do
After months spent cooped up inside, we are all dreaming about where we would like to go when we are finally able to explore the world safely again.
Having spent too long staring at the living room walls, many of us have discovered a newfound appreciation of the world's incredible kaleidoscope of rich colours, aromatic smells and extraordinary feats of nature, and are eager to shake off the mundane in place of some long-awaited adventure.
Why wait a moment longer to do those things you've been talking about for years? With the trusted knowledge and expertise of the UK's number one independent cruise specialist, you can't go wrong with ROL Cruise. It's the perfect time to tick off some of your bucket-list cruise holidays. If not now, then when?
Become an Arctic explorer
If you've always liked the idea of embarking on an intrepid voyage, but in luxurious comfort, then how about 14 nights chasing the mesmerising northern lights through Norway's sparkling fjords, snow-capped mountains and picturesque fishing villages?
Departing from Dover on Hurtigruten's MS Maud in November 2021, you will sail across the North Sea, cross the Arctic Circle and flirt with the North Pole, all in hot pursuit of the mesmerising aurora borealis.

Taking in historic Bergen – famous for its colourful harbour – and beautiful Brønnøysund, before making stops at the Lofoten Islands, Tromsø and North Cape – cruisers will have countless opportunities to view the lights, both on deck and ashore, watching flashes of green, blue and pink dance against clear skies and reflect off beautifully still waters.
Make sure to warm up in the onboard hot tub and sauna after a day's exploring, or take full advantage of the ship's Science Centre and Explorer Lounge. Ernest Shackleton, eat your heart out.
Climb the world's tallest building
Those with a head for heights will love scaling the Burj Khalifa in Dubai, one of many extraordinary destinations included in Fred Olsen's 24-night 'Emirates to Mediterranean & Suez Canal' itinerary.
Guests will fly from London to glamorous Dubai, a cosmopolitan city full of architectural gems such as the 829.8-metre high Burj Khalifa, made from more than 4,000 tonnes of structural steel. You wouldn't want to be the one responsible for washing its 24,348 windows. After soaking up the atmosphere in Dubai, guests will then sail to Fujairah and Muscat, Oman, which also boasts many architectural gems.

Your journey of a lifetime concludes in the sun-soaked Mediterranean, visiting Cypriot city Limassol and the Greek island of Rhodes.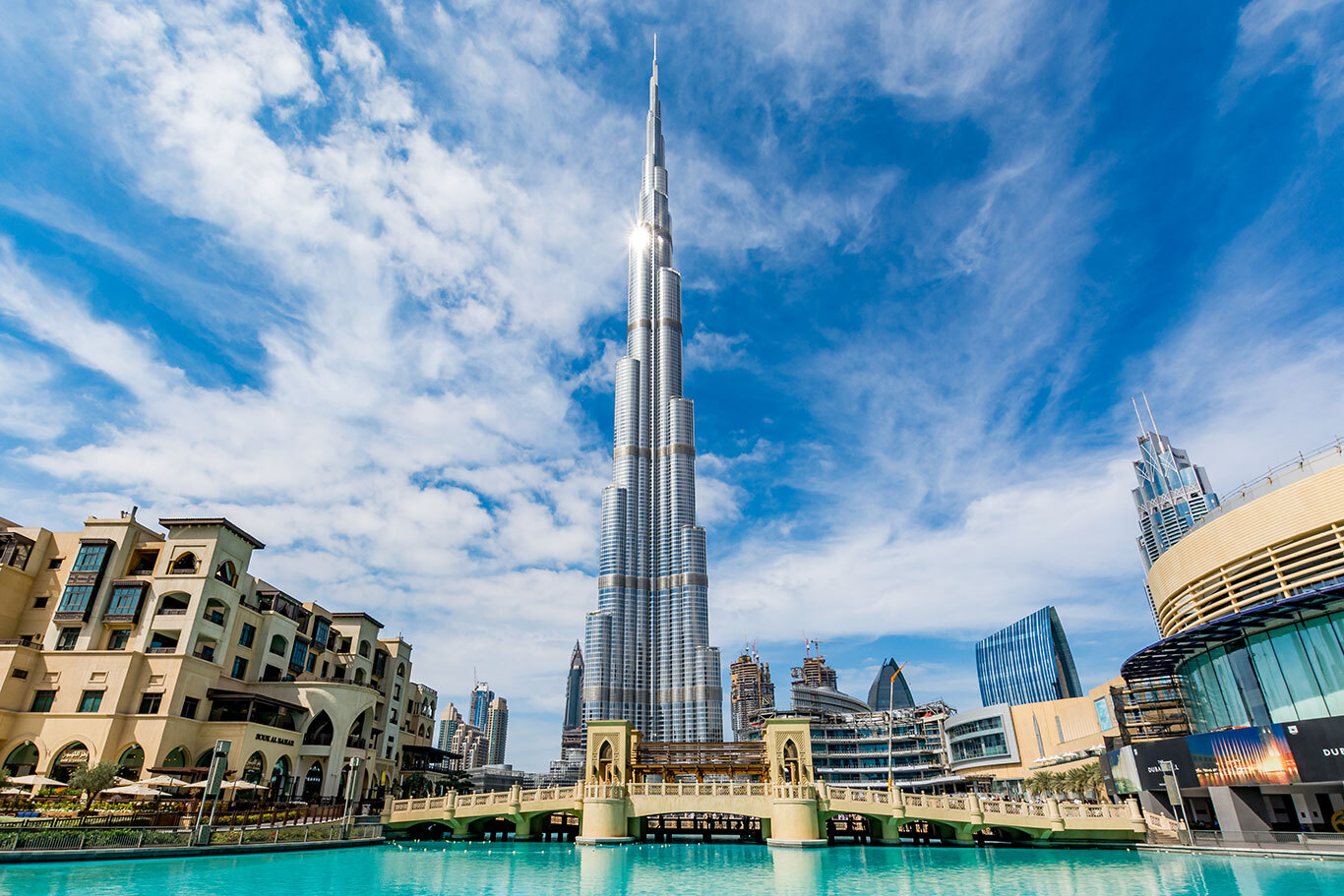 Hike up Table Mountain
You may have always had a hankering to explore South Africa, and may even have visited before. However, Regent Seven Seas' all-inclusive 'Cape Town to Buenos Aires' voyage offers a chance like no other to really get to grips with the Rainbow Nation.
The spectacular scenery, wonderful wildlife and fantastic food and wine of Cape Town make it the ideal place to begin this epic 27-night cruise, departing in 2023. Here you can laze on one of the city's 10 blue-flag beaches or get lost among the breath-taking blooms of Kirstenbosch National Botanical Garden.
You will then sail on to the quirky town of Lüderitz, situated on Namibia's Skeleton Coast in one of the most hauntingly beautiful landscapes on Earth, before cruising across the Atlantic Ocean to South America, calling at bustling ports including Rio de Janeiro, Sao Paulo and Buenos Aires, among others.
You can explore all cruises to Cape Town with ROL Cruise by searching HERE.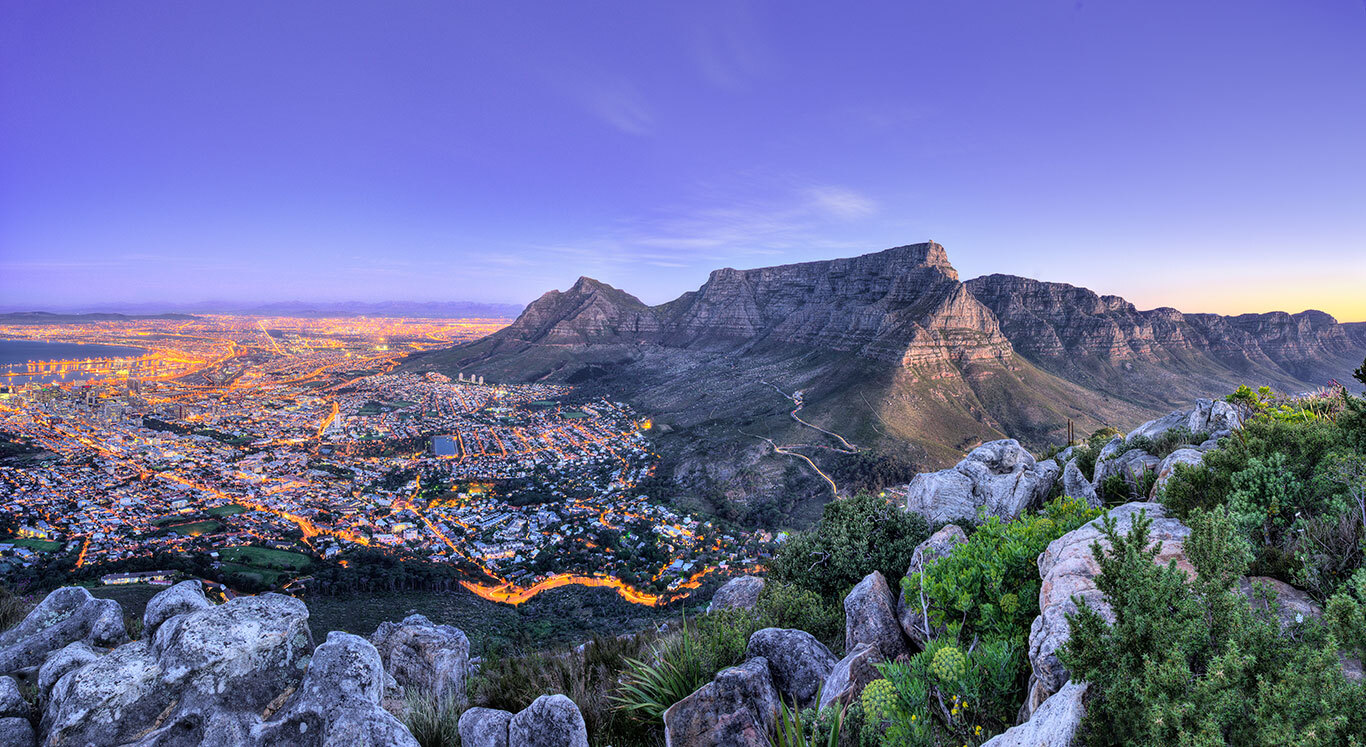 Go whale watching in Iceland and Greenland
Explore all featured cruises to Iceland with ROL Cruise.
If you haven't seen the tails of these majestic creatures cresting in front of you or heard the haunting melodies of their song, then prepare for the experience of a lifetime on a Hurtigruten cruise that encompasses a host of remote destinations in Iceland and Greenland.
The line's MS Fridtjof Nansen vessel will transport you from Reykjavík to Sisimiut, the second-largest settlement in Greenland after Nuuk, the capital. Next is on to Ilulissat (meaning 'icebergs'), probably one of the most famous and visited regions in Greenland due to the spectacular Unesco-listed ice fjord, which lies a few kilometres south of the town.
Other stops include Nuuk, where your ship will sail past majestic whales and in between immense icebergs, and Prince Christian Sound, a picturesque waterway which was named in honour of the prince, later King Christian VIII of Denmark.
With Iceland and Greeland being one of Europe's premier whale-watching destinations, you stand a good chance of seeing the sea mammals up close during your voyage, especially the minke whale, which can be seen in Icelandic waters year-round, feasting on the bountiful krill and fish to be found here.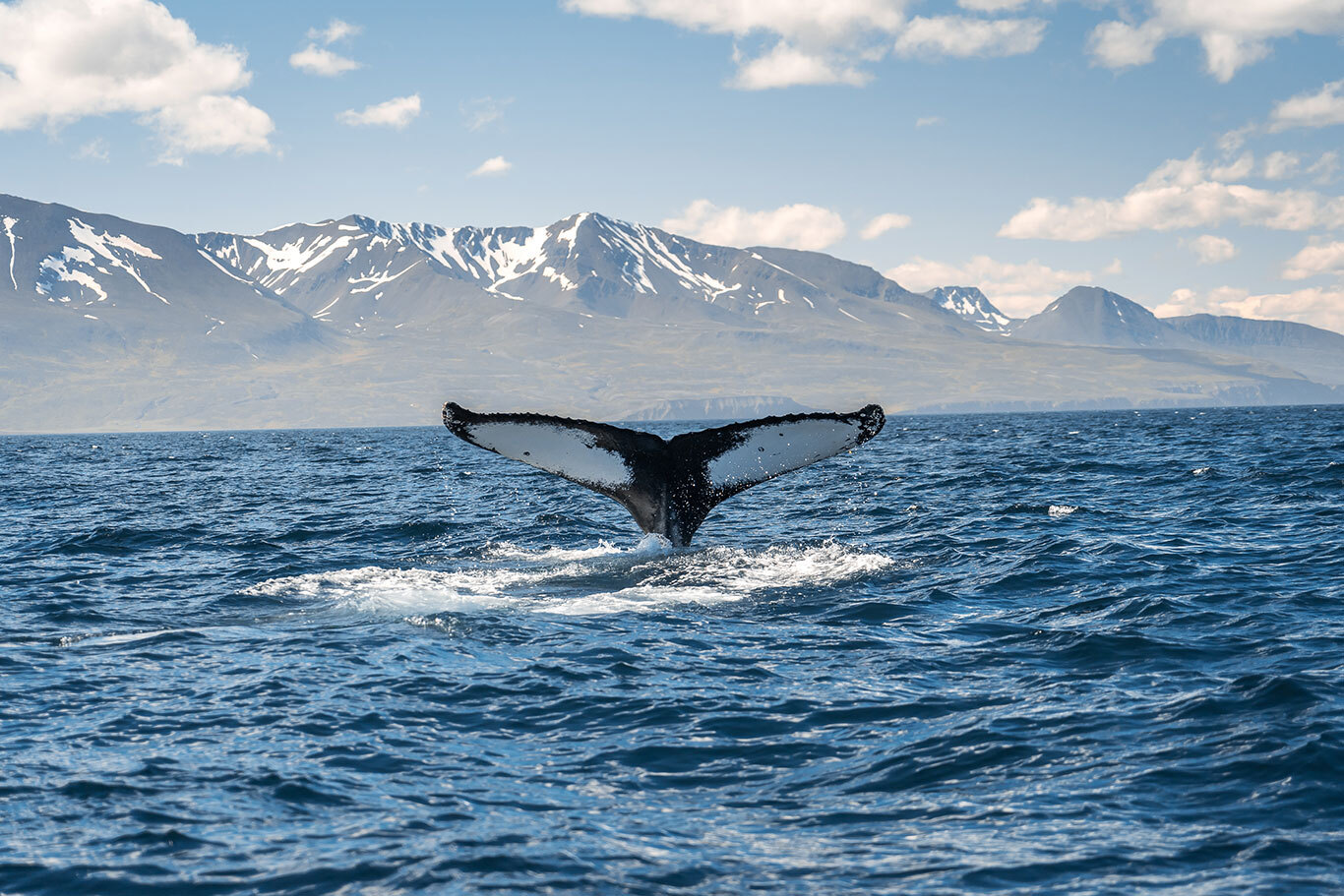 See the sunrise over Angkor Wat
Perhaps you've dreamed about hearing Buddhist prayer chants mingling with bird calls as the burning orange sun soars above ruined temples? If so, then ROL Cruise has a fabulous new offering for 2021.
Cruise past hidden villages, mystical jungles and towering mountains on a 14-night 'Majestic Mekong' river cruise on board the brand new Emerald Harmony, which make its maiden voyage in August. This epic voyage sails from Siem Reap to Phnom Penh, the capital of Cambodia, through to Ho Chi Minh City in Vietnam.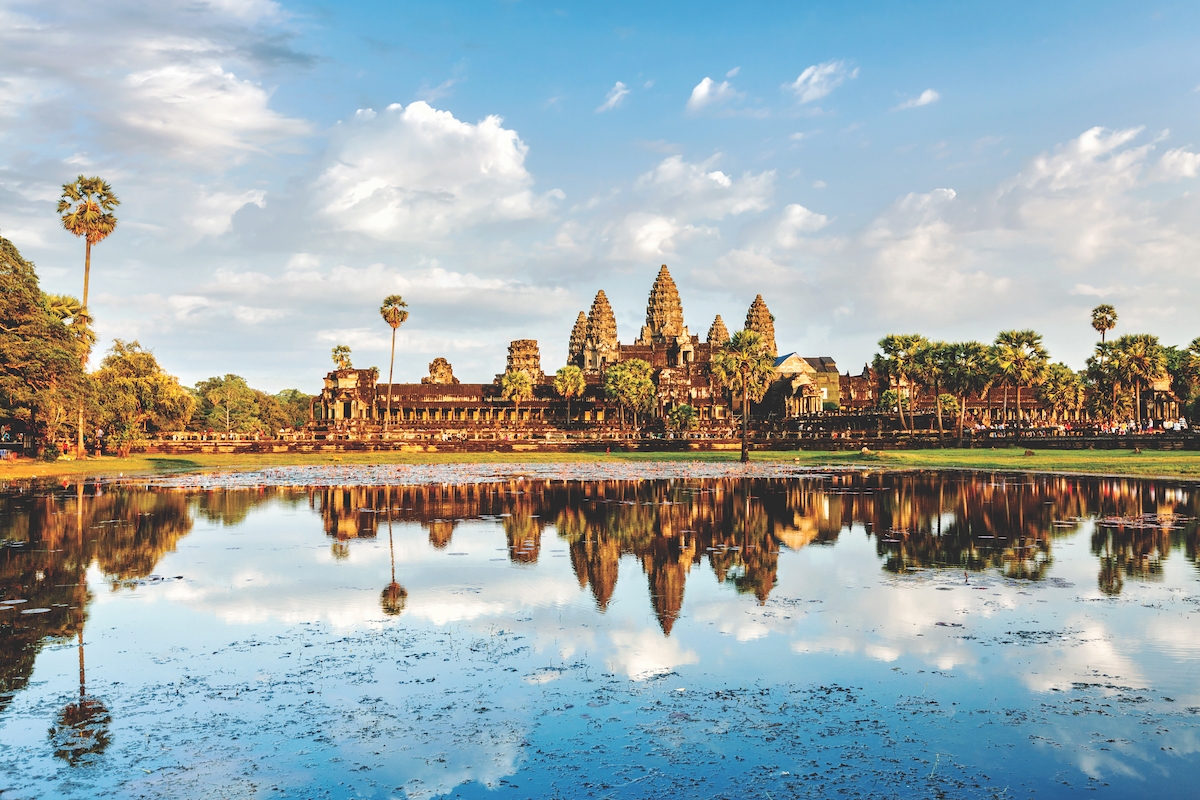 Unlike other ships, Emerald Harmony has been specifically designed to sail into the centre of Ho Chi Minh City, allowing the ship to dock in the heart of this fantastic city.
Cruise past colourful river markets and lush rice paddies and discover the astonishing history of this Southeast Asian thoroughfare, while watching the horizons unfold over the winding Mekong river.
With 25 years' experience in cruise, ROL Cruise is the place to head when it comes to bucket list voyages, offering a huge choice of extraordinary experiences for 2021 and 2022, perfect for dusting off those cobwebs and celebrating your return to travel.
Working with all the major cruise lines, you can be assured of first-rate hospitality on board. All you need to worry about is who you'd like to take along with you for the journey.
Benefits of booking with ROL Cruise
Trusted knowledge and expertise
ROL Cruise strive to offer 5★ service and with a customer satisfaction at 98%, their dedication shines through. Plus, they take delight in providing you with unbiased and up-to-date advice.
Here when you need them.
ROL will look after your holiday as if it were their very own. Their cruise experts are on hand 7 days a week from 8:30am until 8:00pm to help you in any which way they can.
UK's No.1 Independent Cruise Specialist
From finding you the best deal possible and personalising your holiday to your needs to offering exceptional added value with an incredible aftercare service, ROL Cruise are there to guide and assist you every step of the way.
Plus, you can book with confidence knowing your cruise holiday is 100% financially protected with their ABTA & ATOL protection
Why book with ROL Cruise?
✓ Earn exclusive Cruise Miles on every cruise booking, saving you £££s on future cruises
✓ ABTA & ATOL Protected – 100% financially protected
✓ Celebrating 25 years of excellence
✓ UK's No.1 Independent Cruise Specialist
✓ Flexible cancellations policies
✓ Open 7 days a week, 8.30am – 8pm
✓ 4.7/5 Feefo rating