Search for your ideal Cruise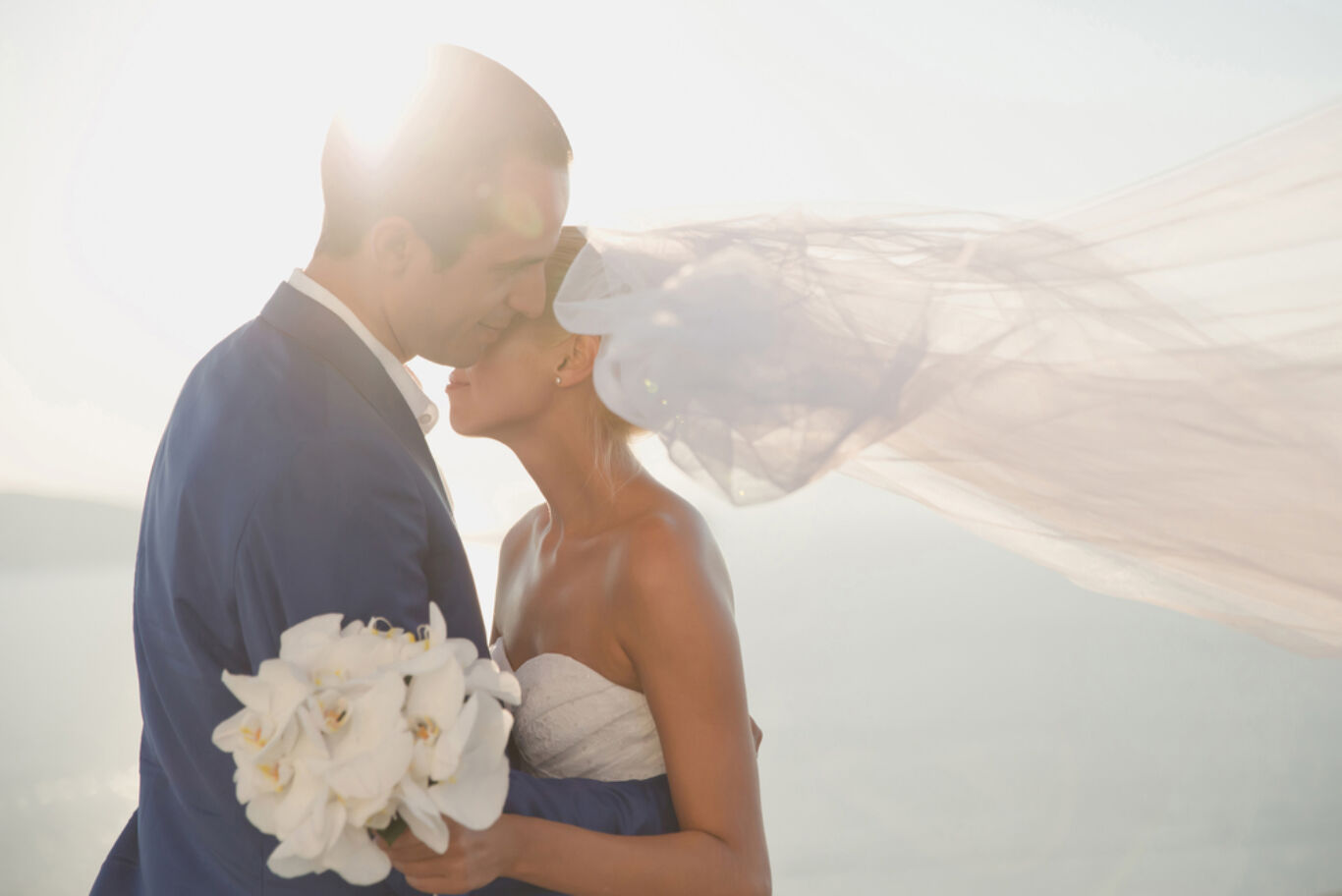 6 cruises to celebrate your wedding at sea
If you're looking for a wedding with a difference, it could be time to say "aye aye do" and join the new wave of nautical nuptials BY MIKE PICKUP How DEEP is your LOVE? From Keira and Orlando in Pirates of the Caribbean to Hepburn and Bogart in The African Queen, a wedding at sea has
If you're looking for a wedding with a difference, it could be time to say "aye aye do" and join the new wave of nautical nuptials BY MIKE PICKUP
How DEEP is your LOVE?
From Keira and Orlando in Pirates of the Caribbean to Hepburn and Bogart in The African Queen, a wedding at sea has always been Hollywood's idea of true romance. And it's easy to see why. After all, who wouldn't want to say "I do" in front of a crisply uniformed captain, as their luxury liner steams towards an exotic destination?
Reality has taken a while to catch up with the dream but many cruise lines now offer all-inclusive wedding packages, with boatloads of romance and none of the organisational headaches of a big day on dry land. Not surprisingly, the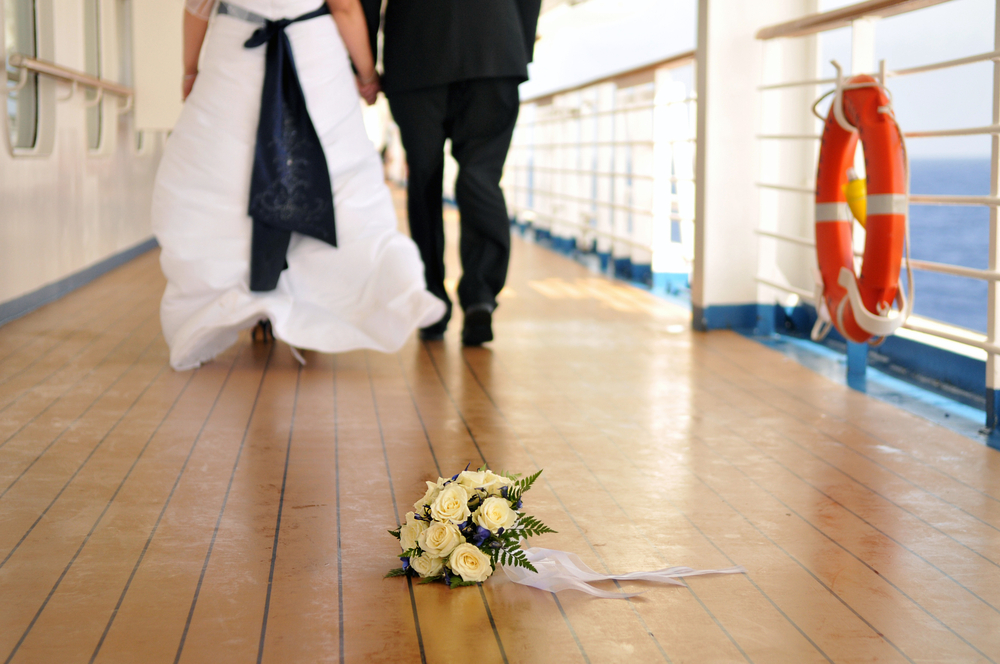 popularity of these nautical nuptials is taking off, with Princess Cruises reporting some 1,500 weddings last year alone.
To marry at sea, your ship must be registered in a country where this is legal – but as those include Bermuda, Malta and the Bahamas, you'll find there's plenty of choice. Your captain can do the honours anywhere in international waters, so you might be island-hopping in the Caribbean, sailing round Hawaii or steaming across to New York on Cunard's elegant Queen Mary 2. Wherever you tie the knot, your wedding certificate will be issued by the ship's 'home' country – but don't fret, it will have full British validity, and there's no need to register again when you get home.
If you want to bring friends and family along, there are some good group discounts available – even if the guests are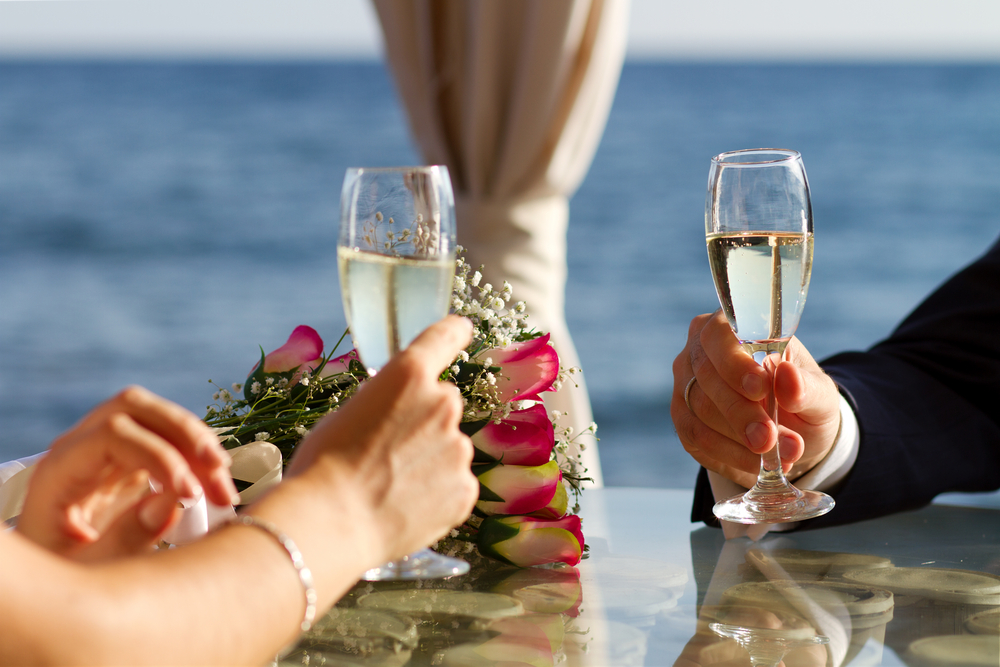 paying their own fares – while both P&O and Cunard offer one cabin in 20 free for wedding parties. If the thought of bumping into the in-laws on your honeymoon doesn't appeal, you can travel à deux without needing to worry about witnesses for the ceremony. The ship's senior officers will be delighted to oblige, and you may still be able to share your happiness with those at home via a webcam.
Fly-cruises are another popular choice, especially on the transatlantic route. If you're planning some serious shopping in New York, you'll want to fly out and cruise back (the ship's captain, unlike his airline equivalent, won't mind how much your luggage weighs). And speaking of luggage, if you've crammed that precious bridal gown into a small suitcase, both P&O and Cunard offer a complimentary pressing service.
Even if you're not going for a full-dress wedding on the high seas, there are other ways to add a touch of nautical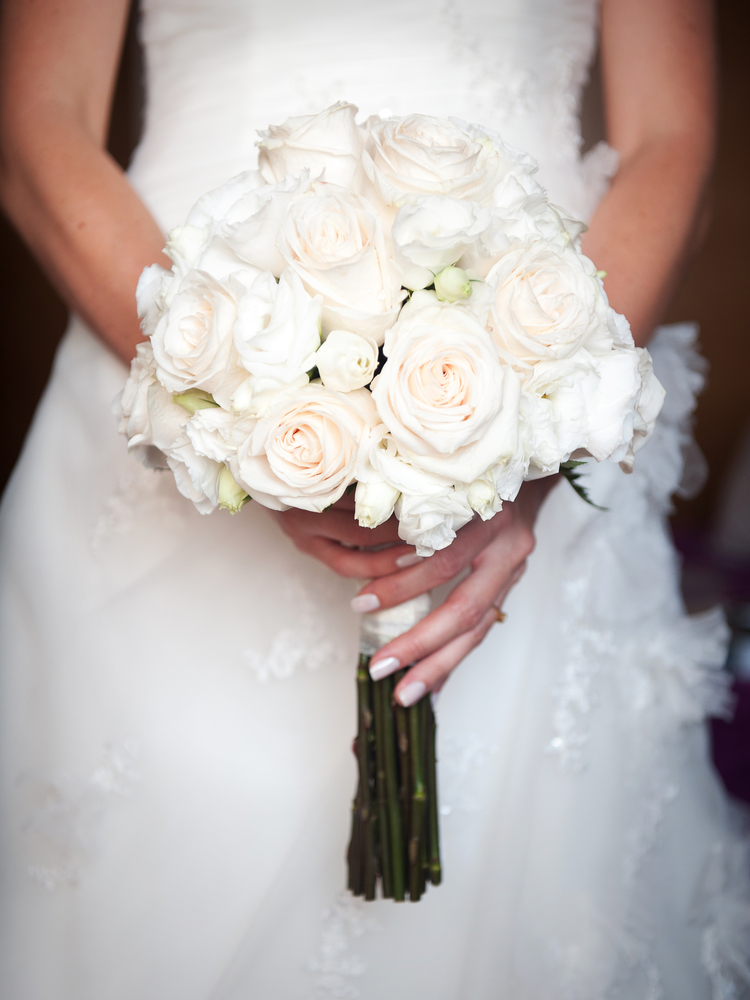 romance to your day. Some cruise lines let you hold the ceremony before the ship sets sail, with priority boarding so guests have plenty of time to enjoy the party before they disembark. The ceremony will be conducted by a locally authorised person, rather than the captain, but it will be registered where the ship is berthed (so this is a betteroption for same-sex marriages, which may not be recognised in the ship's home country).
Many lines also let you plight your troth at ports of call, either on board or ashore, and there are some amazing venues available. A helicopter ride to the top of an Alaskan glacier, available from Princess Cruises, should guarantee spectacular wedding photos (though don't forget the warm underwear, otherwise "something blue" may take on an unwelcome new meaning).
Adding a wedding to your cruise will naturally increase the cost, though not by too much – especially if you compare the price of doing it all on land. Personalising options can usually be added for those with deep pockets, but see overpage for what the big operators offer as standard…
Celebrate your wedding at sea
1 ROYAL CARIBBEAN The Royal Romance package includes music, wedding cake, photography and fresh flowers, plus a bouquet for the bride and matching buttonhole for the groom, a bottle of Möet and chocolate-covered strawberries in your stateroom. You also get breakfast in bed on the morning of your choice, complimentary dinner for two and a couples massage.
Prices from £2,765; see www.royalcaribbean.co.uk
2 NORWEGIAN CRUISE LINES NCL's package includes an onsite wedding coordinator, private ceremony location, bouquet and matching boutonniere, plus music, a bottle of sparkling wine, keepsake certificate and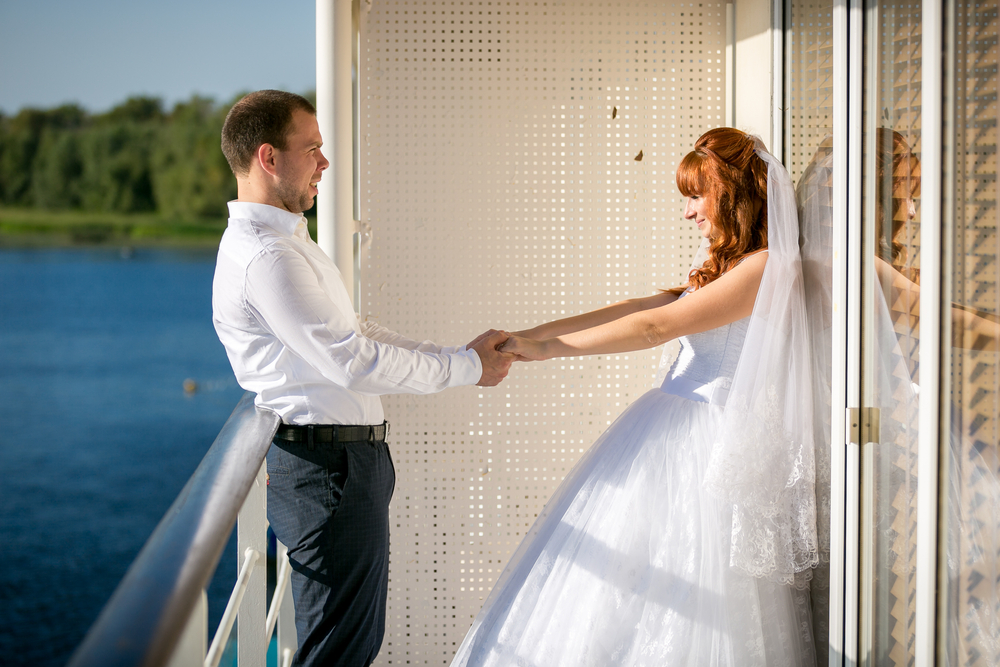 wedding cake.
Prices from £1,520; www.ncl.co.uk
3 P&O CRUISES P&O is celebrating ten years of marrying guests. All ships, except Britannia, are registered in Bermuda, so your marriage will also be registered under that jurisdiction. Couples get an elegant venue with flowers, background music, a professional photographer, wedding stationery, a bottle of Champagne on arrival and two further bottles for the ceremony. Prices include licence fees and your official marriage certificate. There is a pressing service for the bride's gown, and if you have chosen to travel on a fly-cruise, bride and groom can each take an additional suitcase of up to 5kg.
Prices from £1,200 to £1,750; see www.pocruises.com
4 PRINCESS CRUISES The Tie the Knot at Sea package includes a candle-lit ceremony with music, flowers, video and photography, plus a wedding cake and champagne with commemorative glasses. There's a bouquet for the bride, and the ceremony can be shared with family and friends via a webcam.
Prices from £1,295; see www.princess.com
5 CELEBRITY CRUISES With Celebrity you get live music, photography, a cake for two, champagne and commemorative glasses plus a bridal bouquet and boutonniere for the groom, with fresh flowers in your stateroom. You'll also will find rose petals on your bed at turndown, complimentary bathrobes and chocolate- covered strawberries.
Prices from £1,730; see www.celebritycruises.co.uk
6 CUNARD Part of the same family as P&O, Cunard offers a similar range of services but with the extra touch of luxury that this line is known for. As well as a beautiful venue, flowers and wedding stationery, you get a bottle of Veuve Clicquot champagne, and the bride will be escorted to the ceremony by the famous White Star Bellmen.
Price £1,940 on Queen Victoria and Queen Elizabeth; £2,350 on Queen Mary 2; see www. cunard.co.uk