Search for your ideal Cruise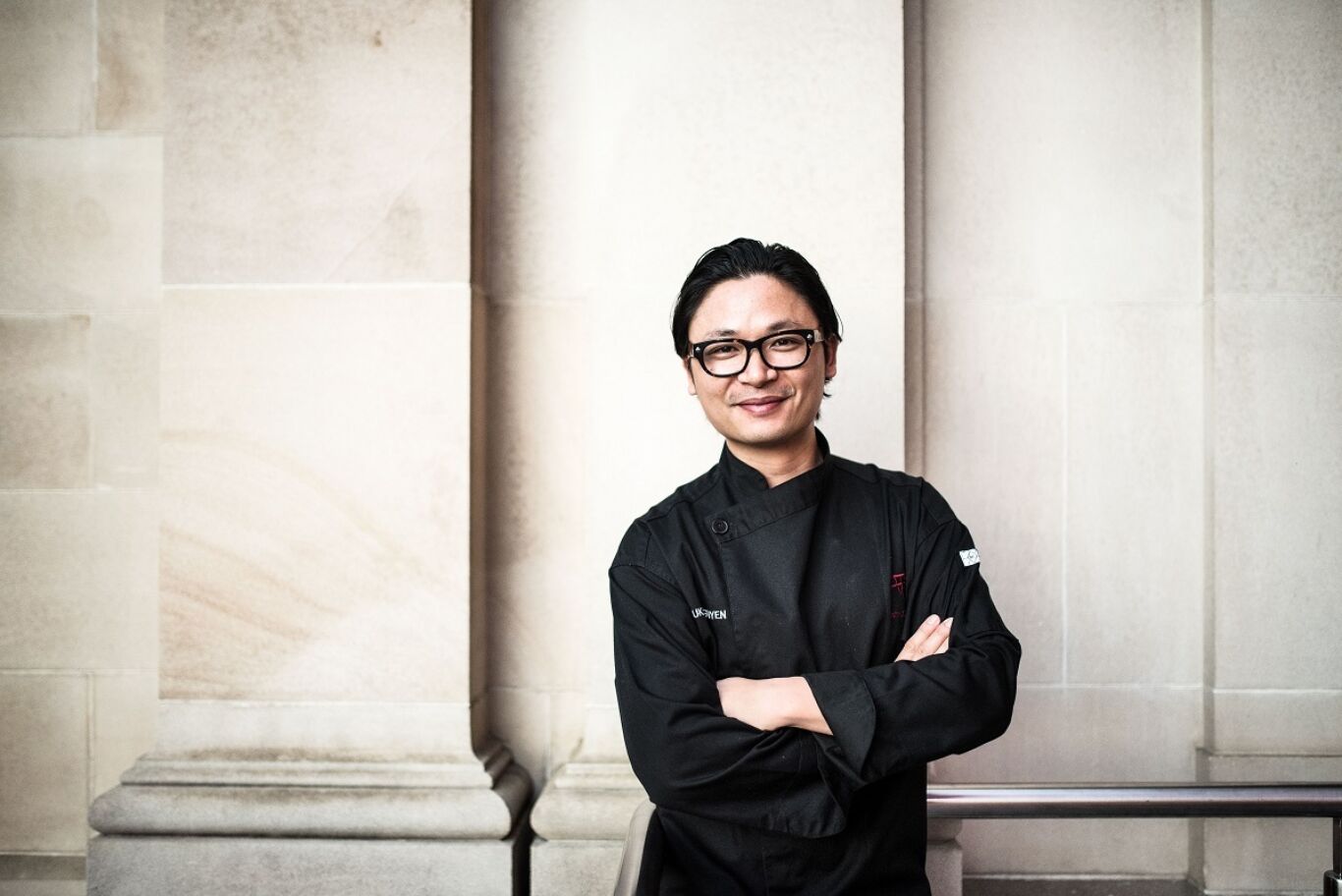 A feast for the senses
Bright, fragrant and bursting with flavour, Vietnamese cuisine has made Luke Nguyen a big star Down Under. For a taste of what makes him special, take a trip with APT's river cruiser AmaLotus. Like concert pianists, great chefs tend to start young, and Luke Nguyen – culinary ambassador for Australian river cruise company APT –
Bright, fragrant and bursting with flavour, Vietnamese cuisine has made Luke Nguyen a big star Down Under. For a taste of what makes him special, take a trip with APT's river cruiser AmaLotus.
Like concert pianists, great chefs tend to start young, and Luke Nguyen – culinary ambassador for Australian river cruise company APT – is no exception.
"When I was 12 years old, I decided I wanted my own restaurant" he says, and just 11 years later he was opening the now celebrated Red Lantern in Sydney. Not bad for a kid from a refugee camp whose parents had fled the chaos after the Vietnam war.
A celebrity at home in Oz, Luke still owns Red Lantern but has since added another three restaurants and a cookery school to his empire, while simultaneously carving out a TV career (see him on Masterchef Australia) and writing numerous cookery books, including The Songs of Sapa and The Food of Vietnam. And he's not even 40 yet.
Luke is also the man behind the menus at Indochine, the speciality restaurant on APT's river ship AmaLotus, which sails the Mekong between Ho Chi Minh City in Vietnam and Prek K'dam in Cambodia. Guests on some sailings – the first is August 9 next year – can even get to join him as he shows off "his" Ho Chi Minh City.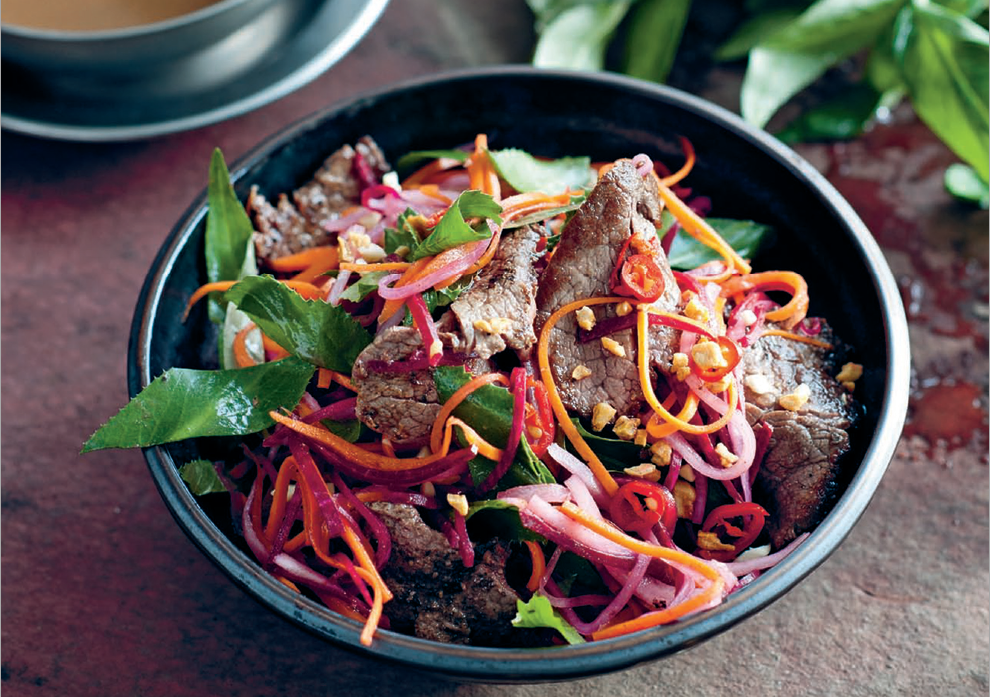 Luke's own culinary journey took him back to his roots at the earliest opportunity. "It was important for me to go to Vietnam but my parents were very worried," he says. "They thought it was too dangerous, but things have changed since the war. It turned out to be an incredible experience, a chance to meet my aunts, cousins and the rest of my family."
The fruits of Luke's travels are there for all to enjoy at his restaurants in Brisbane, Hong Kong, Ho Chi Minh City and, of course, aboard AmaLotus. "From street food I have come up with my own style of restaurant-quality Vietnamese dishes," he explains.
Guests on the selected sailings will get to explore the district of Ho Chi Minh City where Luke's parents lived, meeting his aunts and their families and sampling their cooking. "The area is very poor but authentic, a real feast for the senses," he promises.
In the market where his parents once worked, guests can see and taste the street food as it is being prepared. Some may already have encountered pho (pronounced more like the French feu, and thought to derive from pot au feu, the noodle broth to which one can add meat, vegetables and spices to taste). But be warned, the Vietnamese also eat sautéed rats, deep-fried tarantulas and other items you're unlikely to find on the UK high street. Luke smiles. "I'll try anything. Once you get over what it is, it's usually really tasty." His least favourite? "Beating snake heart."
In Luke's own cookery studio, Grain in Ho Chi Minh City, guests select their own ingredients before rolling up their sleeves for a lesson in slicing, chopping and frying.
"In Vietnam you never prepare a meal without going to the market first," says Luke. "Grain is about the cooking, of course, but it is also a cultural experience."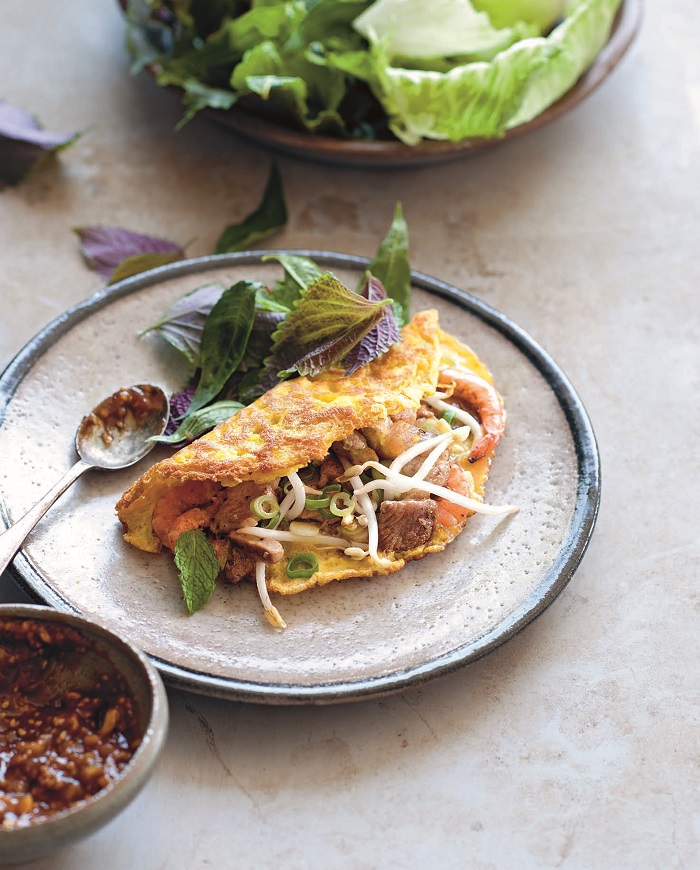 The icing on the cake is dinner at Vietnam House, Luke's newly opened restaurant in the heart of the city. French colonial outside but Asian- influenced inside, with hanging lanterns and fan-shaped dividers to create intimate dining areas, the restaurant employs twenty chefs, whom Luke has encouraged to develop authentic recipes. "They live in Vietnam so they know about the local food," he says. "I am still learning because I did not grow up there."
Luke stays with AmaLotus for the first few days of the cruise, joining excursions and taking part in an on-board Q&A session. He also prepares the welcome dinner and some of Indochine's evening tasting menus, six-course spectaculars designed to show off the diversity of Vietnamese cuisine with plenty of fish, seafood, meat, noodles and vegetables.
Celebrating its 90th birthday this year and still owned by the founding family, APT now sells dream holidays all round the world. One of the hallmarks of its luxury cruises is that so much is complimentary, and guests aboard AmaLotus will find this includes drinks and tipping on board as well as tours and even the meals in Indochine. And in 2018, all Vietnam and Cambodia Highlights cruises will include a dégustation dinner at Vietnam House, also at no extra charge.
There, as you enjoy some of the finest Vietnamese food under the sun, pause for a moment to reflect on the extraordinary journey of Luke Nguyen.
Has he made his parents proud? "They might be," he says, "but they would never tell me. It's not in our culture."
BOOK IT
Luke Nguyen Vietnam and Mekong River Cruise, 16 days departing August 9, 2018, from £4,895 per person including flights, UK and overseas transfers, all meals and drinks on board, most meals ashore, all excursions and tours, tipping and wi-fi. One-week cruises aboard AmaLotus are also available as part of a 15-day Vietnam and Cambodia Highlights holiday that includes two hotel nights in Ho Chi Minh City and three in Siem Reap. See aptouring.co.uk or call 0800 046 3002.