Search for your ideal Cruise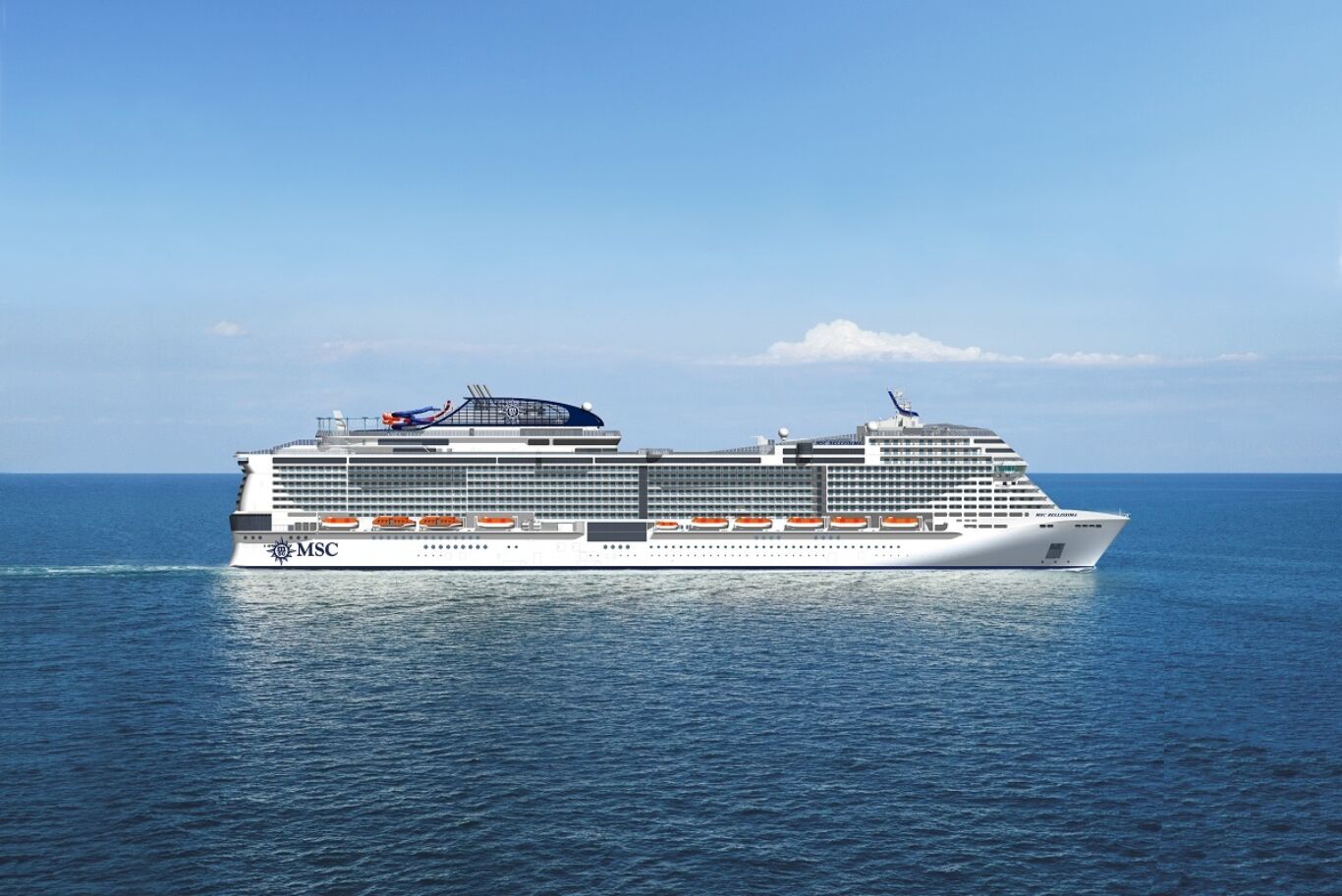 A Grandiosa title for MSC Cruises' first Meraviglia-Plus ship
The first Meraviglia-Plus ship for MSC Cruises will be called Grandiosa and feature 'the first fine art museum at sea', the company announced on Wednesday as the initial steel was cut for the 177,000-ton vessel. The ceremony was carried out at the STX France shipyard in Saint-Nazaire, shortly before the keel-laying of MSC Bellissima, a
The first Meraviglia-Plus ship for MSC Cruises will be called Grandiosa and feature 'the first fine art museum at sea', the company announced on Wednesday as the initial steel was cut for the 177,000-ton vessel.
The ceremony was carried out at the STX France shipyard in Saint-Nazaire, shortly before the keel-laying of MSC Bellissima, a sister ship to MSC Meraviglia which was launched in June this year. The event comes two weeks before the debut of MSC Seaside.
All the ships are part of an ambitious building programme by the Swiss-based, Italian-founded company to increase its fleet by 11 between 2017 and 2026.
MSC Meraviglia will soon be joined in service by MSC Seaside, now being built by Fincantieri in Trieste, Italy. It will be unveiled to the media on November 29 before heading to its home port of Miami to start sailings next month.
Next to launch will be Seaside's sister ship Seaview, being introduced in June next year. It will be followed by Bellissima and Grandiosa in 2019, another Meraviglia-Plus ship in 2020, the third Seaside-class vessel in 2021 and four World-class ships starting in 2022.
Grandiosa, which will have a maximum capacity of 6,334 guests, will build on the features unveiled on Meraviglia this year, such as performances by Cirque de Soleil. It will also feature a collection of some of the world's most beautiful classic and contemporary art.
MSC Cruises executive chairman Pierfrancesco Vago commented: "MSC Grandiosa is named to signify magnificence and grandeur, a fitting name for this even richer, ultra-modern mega-ship.
"With MSC Grandiosa we continue to innovate in product. Just as MSC Cruises 'democratised' the luxury cruise experience when we were the first cruise brand to introduce a ship-in-ship luxury concept – the MSC Yacht Club – we are now doing the same for art and culture with the very first fine art museum at sea.
"MSC Grandiosa will be the third of only four MSC Cruises ships to exclusively feature Cirque du Soleil at Sea, hosted in the uniquely complex, custom-built Carousel Lounge."
Antonio Paradiso, MD of MSC Cruises for the UK & Ireland, said: "We opened sales for MSC Bellissima in the UK in May this year and are already registering strong booking trends for the ship. MSC Bellissima is a ship rich in onboard facilities and it is this choice and variety that is driving demand.
'According to the CLIA stats released earlier this year, 53 per cent of people stated that they chose a ship based on the onboard facilities and entertainment, and MSC Bellissima is the perfect ship for those who seek choice, entertainment and variety. With two Cirque du Soleil shows exclusive to the ship, more than 20 restaurants and bars, and an indoor Sportplex with a 4D cinema & full-size bowling alley, MSC Bellissima is an ultra-modern megaship built to cater to multi-generational families."
The opening of sales for MSC Grandiosa will be announced soon.