Search for your ideal Cruise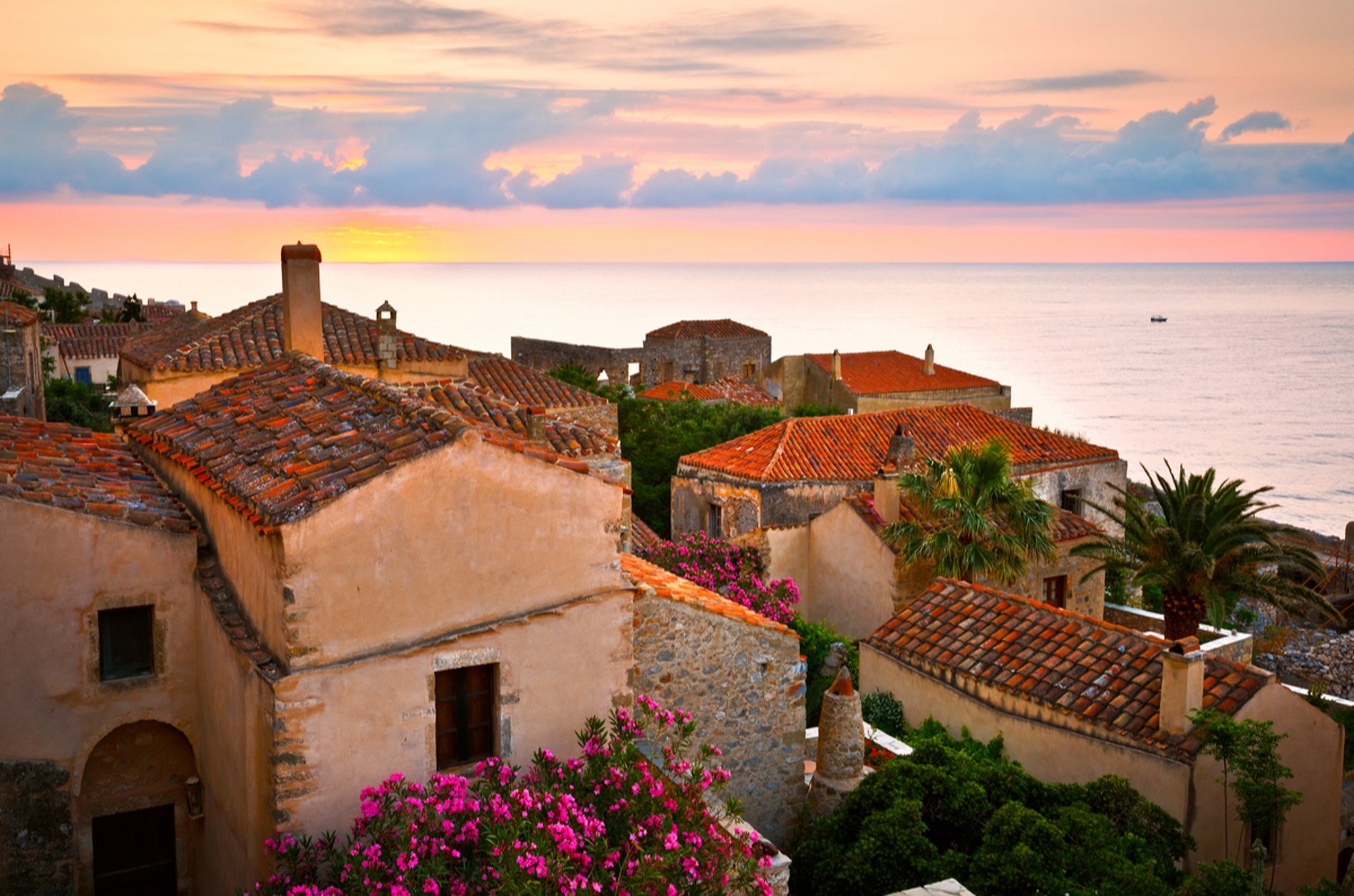 A Greek odyssey in two parts
How does sailing on a traditional square rigger compare with a voyage on one of the latest luxury cruise ships? Dave Monk spent 11 days in the northern Cyclades, first on Star Flyer and then Silver Muse, to discover the differences. You couldn't get two much more different ways of sailing round the Greek islands
How does sailing on a traditional square rigger compare with a voyage on one of the latest luxury cruise ships? Dave Monk spent 11 days in the northern Cyclades, first on Star Flyer and then Silver Muse, to discover the differences.
You couldn't get two much more different ways of sailing round the Greek islands than Star Flyer and Silver Muse. The first is a tall ship bristling with sails, a reminder of the classic days of seafaring with portholes, ropes and capstans. The second is the latest luxurious offering from Silversea with large walk-in wardrobes, expansive balconies and butler service.
I experienced both on a voyage round the northern Cyclades, sailing from Athens on the Star Clippers ship to Kusadasi in Turkey, then on to Patmos and Amorgos. At Mykonos, I made special arrangements to leave the ship and join Silver Muse the next day, returning to Athens via Rhodes, Kusadasi again, and Izmir in Turkey.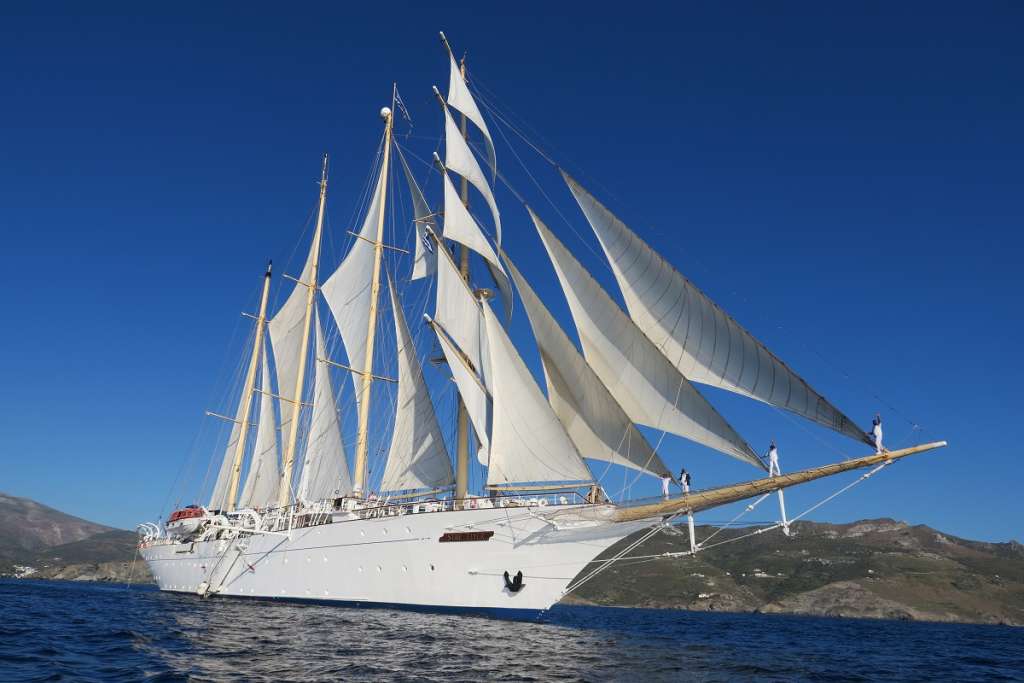 You certainly get closer to the sea on Star Flyer. Our cabin porthole was just above the waves and was frequently washed by the blue Aegean as we sailed. With just 78 passengers on board – the capacity is 170 – using one bar and one restaurant, the ice was soon broken, even between people of different nationalities.
On Star Flyer, the entertainment is very much home-grown. Resident DJ Krasimir turned his hand from keyboards to accordions but the highlight was a talent contest consisting of the crew and one brave passenger. Even captain Sergey Tunikov took part, giving a performance on the guitar, then exhibiting a lively piece of dancing among a cheering throng of passengers afterwards.
From the moment the sails were unfurled to the stirring music of Vangelis in the Athens port of Piraeus we had some idea of how the ancient Greeks felt as they sailed the oceans – that sense of adventure and discovery.
Everywhere we travelled, ancient history seemed not very far away, whether it was the ruins of Ephesus in Turkey, the Grotto of the Apocalypse in Patmos – where St John the Evangelist stayed – or the 9th-century icon of the Virgin Mary on Amorgos.
Things are delightfully old-fashioned on Star Flyer. There are stairs, not lifts, the nightly show is stargazing rather than cabaret and rooms have keys on fobs to open the doors. Daily events included such activities as climbing the rigging.
My favourite shore excursion was being taken by Zodiac inflatable boat to spend a few hours on a deserted beach on Amorgos. I could have kayaked or taken part in other beach sports. Instead, I swam in the warm waters and hiked to a hilltop to overlook a blue-domed church and our ship anchored offshore.
At Mykonos, we took a tender ashore and went to a hotel, from where we could see Star Flyer twinkling with small lights in the bay before it set off to Monemvasia.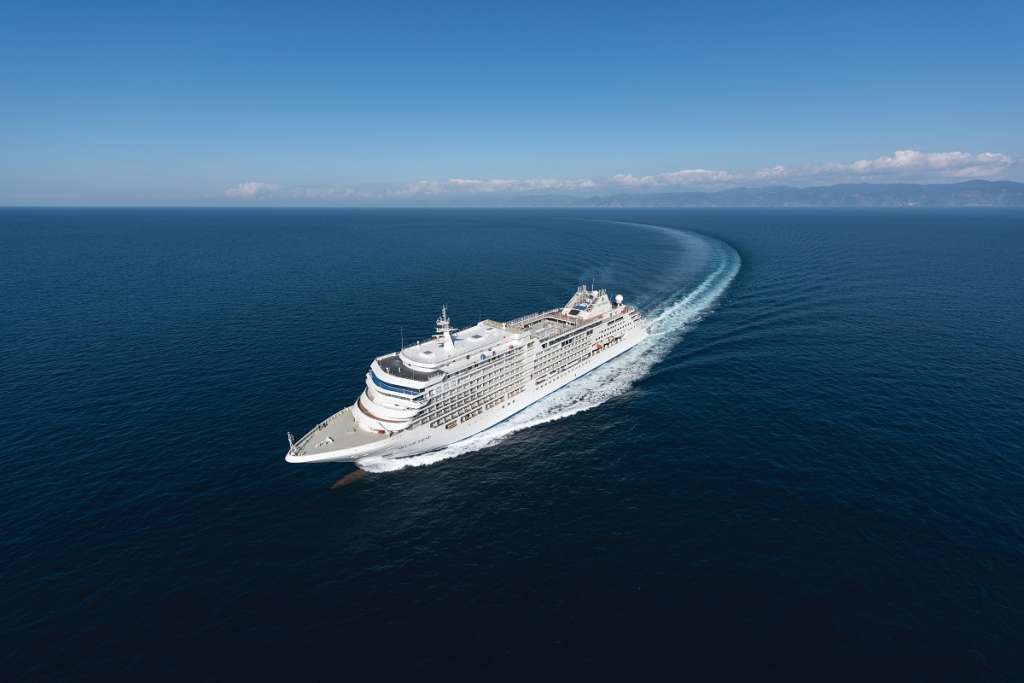 Boarding Silver Muse the next day, the difference with Star Flyer was obvious – wide-open lounges, lots of elegant restaurants and our room was so spacious that the hallway past the bathroom and wardrobe was probably longer than our cabin on the tall ship. Butlers glided between rooms with their tailcoats swishing behind them. Ours, called Oscar, guided us through the controls in our room, including mirrors that turned into TV screens. We drank bubbly on our veranda, dressed up for dinner, sipped cocktails in the bars and sat out by the large pool in the evening.
In Rhodes, we ventured to Mount Philerimos, enjoying the views from the 1,000ft-high plateau as peacocks preened for photographers.
At port again in Kusadasi we used the day to explore the eight decks of the ship, read books on our balcony and take long soaks in our bathtub. Next morning, we were up early to see tugs nudge us into Izmir, where we visited more ancient remains – this time at Pergamum and Asclepion.
Whereas Star Flyer had a single massage tent on the top deck, Silver Muse had a full spa and gym, as well as a casino. Instead of a dancing captain we had the Voices of Silversea, a jazz duo: guitarist and pianist.
The great advantage of luxury cruising is that it comes in many shapes and sizes. Whether you prefer small ships, sails and sharing, or medium-size vessels, butlers and fine restaurants, there's a ship out there with a crew to make you feel extra special.
| | | |
| --- | --- | --- |
| How they compare | Star Flyer | Silver Muse |
| Passenger capacity | 170 | 596 |
| Crew | 74 | 411 |
| Tonnage | 2,298 | 40,700 |
| Tonnage per passenger | 13.5 | 68.2 |
| Passenger decks | 4 | 8 |
| Built | 1991 | 2017 |
| Restaurants | 1 | 9 |
| Bars | 1 | 9 |
A nine-day voyage from Athens to Rome on Silver Spirit costs from £3,600pp (silversea.com). A seven-night southern Cyclades cruise on Star Flyer starts at £1,620pp, cruise only. (starclippers.co.uk).