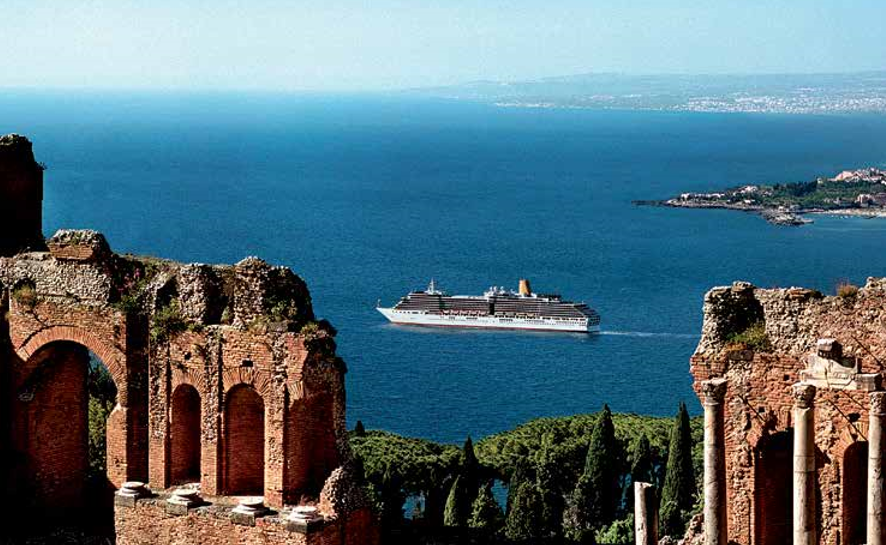 A Mediterranean cruise aboard P&O Cruises' Arcadia
Discovering John Lennon and links to the Godfather on a Mediterranean Cruise aboard P&O's Acadia. The man sitting in a corner of the coach taking us on a shore excursion looked vaguely familiar. Modestly decked out in slacks and a casual top to which, like the rest of us, he had a yellow sticker attached,
Discovering John Lennon and links to the Godfather on a Mediterranean Cruise aboard P&O's Acadia.
The man sitting in a corner of the coach taking us on a shore excursion looked vaguely familiar. Modestly decked out in slacks and a casual top to which, like the rest of us, he had a yellow sticker attached, the fellow attracted no great attention.
At one point I was tempted to venture across the aisle and ask: "Has anyone ever told you that you look just like the captain of our ship?" Just as well I didn't, for this was indeed the Master of Arcadia, Captain Trevor Lane. Out of his splendid uniform – and he's been in one since he was sent to a nautical school at the age of ten – he looked like any other passenger, except he was the only one on the bus travelling alone.
"I've only ever done this once before," he told me later. "On the earlier occasion I had my wife with me, it was a world cruise and she said if I didn't join her on at least one shore excursion, she'd divorce me. I left it until the stop before home – Cherbourg – but saved my marriage in the process."
His choice of Corfu for the excursion I was on with some of Arcadia's 2,000 passengers, enjoying a 17-day cruise through the turquoise waters of the Mediterranean, was also at Mrs Lane's suggestion, and what a wiseone it proved to be. After a visit to an 18th century monastery in the Greek island's prettiest corner, we were transported to Ambelonas, a cluster of farm buildings to which the Karounou family had returned from their diverse professions to restore the wine and food business following a disastrous fire a few years previously.
Vasiliki Karounou, now the family's matriarch, has converted it into a school of gastronomy and to our great surprise (and this is no reflection on the fine fare served in Arcadia's restaurants) the al fresco lunch she laid out on trestle tables beneath an archway of grape vines, orange and lemon trees, turned out to be the finest meal of the cruise, making the £52 cost of the seven-hour excursion excellent value for money.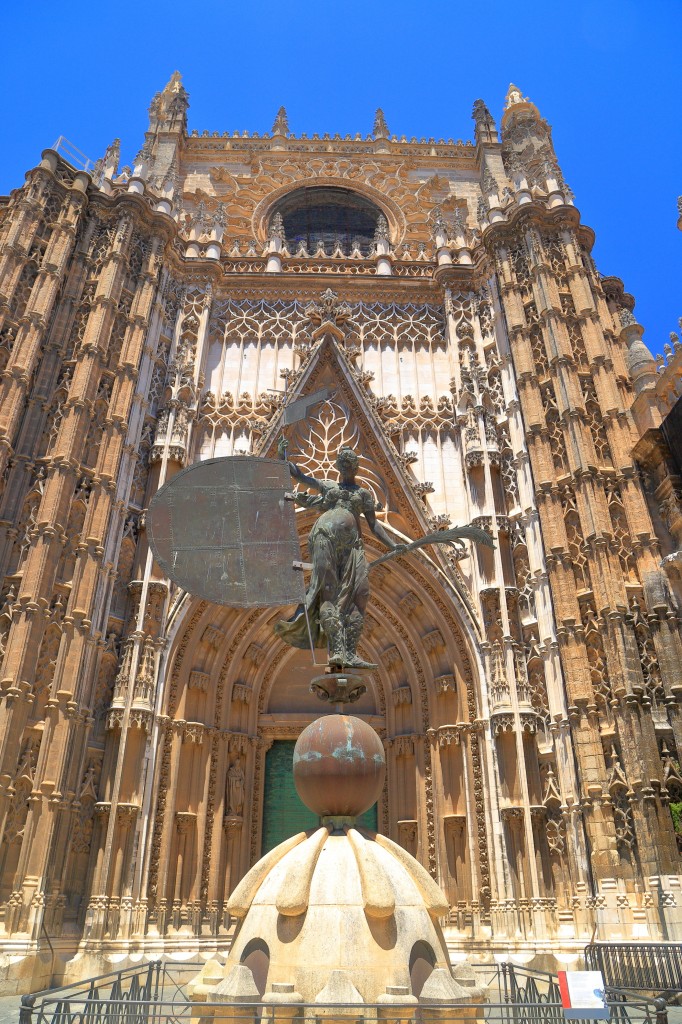 The same could be said for most of the other excursions available from the cruise stops in Cadiz (for Seville where we were transported by horse-drawn carriage to the city's finest tapas bar), Messina (Taormina), Dubrovnik, Venice (where a £15 motor launch ride takes you directly from the ship to St Mark's Square), Split and finally Gibraltar where I viewed an unlikely tourist attraction, the hotel bedroom in which John Lennon and Yoko Ono spent their honeymoon.
But back to the on-board meals. In addition to the two-level Meridian restaurant and the self-service Belvedere (which is open round the clock) there are two speciality dining rooms for which cover charges apply – £12.95 per person in Ocean Grill and £15 in East. Here we encounter the battle of the superchefs: Marco Pierre White created the classic fare served in the former, and Atul Kochhar is responsible for the Asian magic in the latter. I go along with East's maitre d' Francis Lewis in his reckoning that Kochhar, with his self-created spices and 24-hour cooked lamb shank, has the edge in this battle. Francis should know – he's worked for both.
For such a high standard of cuisine – grilled lobster, sea bass and a variety of steaks, including chateaubriand, are available in most venues at most times – the charges represent good value as do the price of drinks in all nine bars: a Margarita at £5.50 in Arcadia's Piano Bar is a less than a third of the price charged in the Rivoli Bar at London's Ritz Hotel – and the view is better!
With such superb food and drink available throughout the cruise, keeping one's weight down can present a problem but it is one for which Captain Lane – the slimmest master in the fleet – has a solution: he never takes the lift and that's quite a feat since he has to make frequent journeys between the bridge and the chief engineer's office nine decks below.
Although it had a face lift at the end of 2013, P&O's Arcadia is not one of the line's newest ships. What it lacks in technical gimmicks such as robot bartenders and skydiving simulators, however, it more than makes up for withoutstanding ambience, due in no short measure to Captain Lane's clear affection for the 800-plus staffers he describes in every broadcast from the bridge as 'My wonderful crew'.
There is more than enough to do on board: my wife and I tried our hand at tap dancing, top-deck cricket and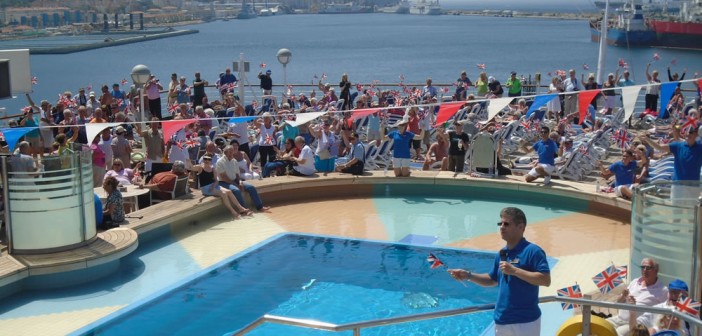 basketball; we watched super production shows and evenbetter comedians and singers in the Palladium theatre; live premiership football matches in the Rising Sun pub, and relatively new-release films in the cinema – all included in the cruise price as was room service. Internet access was available at £62.50 for the 250-minute top package and gratuities are a bargain £3.95 a day.
All of Arcadia's staterooms have flat-screen televisions, most outer cabins boast generoussized (by comparison with sister ship Oceana) balconies and ours even had a bath which, thanks to the kind seas on this voyage, never spilled a drop. Storage room for the abundance of clothes we took was ample.
Funnily enough it was on the eve of the ship's arrival in Sicily that I found myself seated at dinner next to a man who closely resembled the Godfather.
I knew from my days as a newspaper social columnist (okay then, gossip writer) that if he wasn't quite a billionaire, he was ascloseasthis to being one. Why, I ventured, drawing him into a conversation that might easily have resulted in a horse's head being deposited on the pillow next to mine, did he bother with a cruise ship when he could clearly afford a private yacht? 'Listen son,' he said in mock deference, 'I like people around me, lots of people. I've been on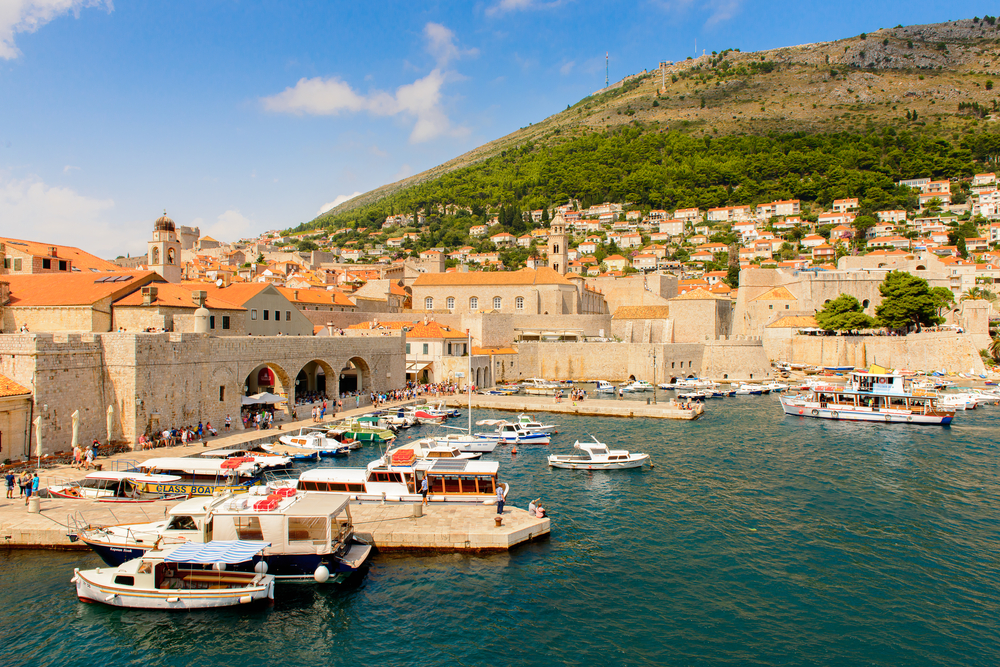 boats with the Philip Greens of this world, but who do they talk to? Who do they observe? After a couple of days at sea with a bevy of suntanned bikini princesses, where's the interest?' And gesturing at his hundreds of fellow diners, he added: 'Here you can have Champagne and bingo. Give me this every time.'
His words never rang truer than what we witnessed during the Arcadia's sail-away party as the ship pulled out of Gibraltar. Almost 2,000 union jack-waving partygoers (all inhibitions sunk by the £3.50 cocktail specials) joined in the singing as entertainments supremo Jon Bartram led them through a selection of '60s hits.
P&O now makes up for the loss of provincial theatres which were once home to vaudeville and provides work for talented entertainers. I realised we were never in danger of having to witness a Simon Cowell-era performer when former ballet dancer Bartram told me that the star he would most like to have introduced on stage was the late, very late, Dickie Henderson.
It said a great deal about the age group that this crowd knew the words to every Gerry and the Pacemakers' hit as they did the tempo to nod to when Rosie on flute and Sarah at the piano (the Damask Duo) delivered their classical selections from Greig's Peer Gynt Suite and Handel's Oratorio, Solomon in the stunning Crow's Nest salon.
Seemingly pleased with his twice-in-alifetime shore excursion research, Captain Lane discarded his yellow sticker and returned to the bridge where he pointed out that the wheel by which he steers this monster around the world's oceans is barely half the size of an average motor car's. 'They got rid of the huge wooden wheels with brass trimmings when they stopped employing captains who looked like Clark Gable,' the amiable Master concluded.
Passengers
Crew
Cabins
Suites
2,094
866
1,008
35
Decks
Tonnage
Length
11
83,000
285m (935ft)
Cost on Board
Gratuities: £3.95 gratuity charge per passenger per day is automatically added to your bill at the start of the cruise.
Basic items
Pint of beer: £3.86
Glass of wine (250ml) £5.50
Cocktail of the day £3.50
Speciality (Costa) coffee £2.40
Laundry of one shirt or blouse £3.85
Internet access
Pay as you go is £0.50 per minute.
Time plans are available – 250 minutes for £62.50 or 100 minutes for £35.00.
Watch out for special offers as additional free minutes are available when booking one of the time plans. a £2.50 activation charge applies to all users on first login.
Spa
Shampoo and blow dry £37.00
Elemis pro-Collagen Quartz Lift Facial (50 minutes) £93
Back, neck and shoulder massage (50 minutes) £72
A discretionary 10% service charge applies to all spa treatments.