Search for your ideal Cruise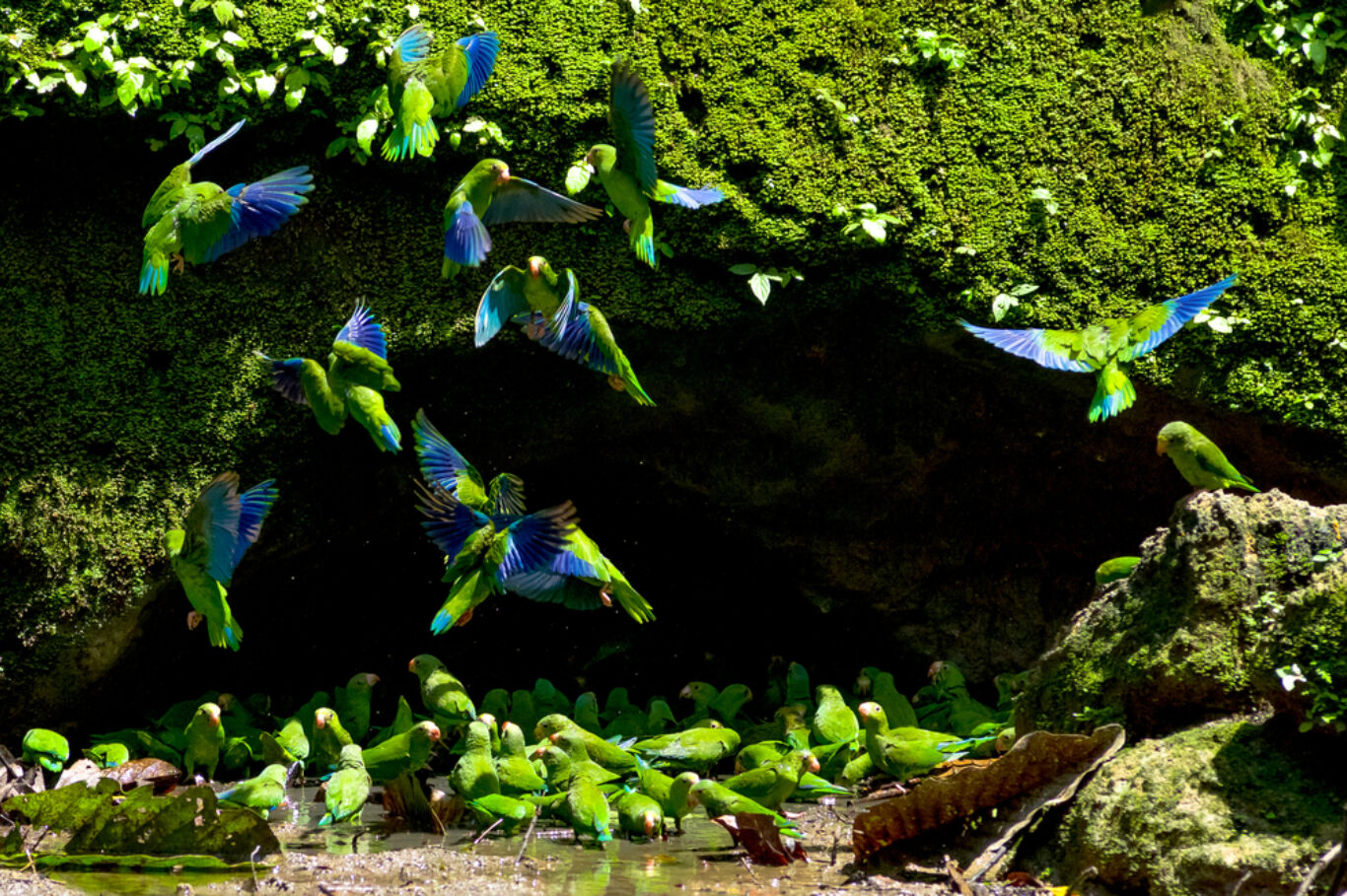 A rainforest expedition to Ecuador
Ecuador is one of most biodiverse regions of the world and there is no better way to explore its rainforest than on a custom-crafted expedition ship. By Lesley Bellew On the darkest of nights, on the calmest of lakes, Mother Nature put on a show like no other as we tentatively paddled our canoe around
Ecuador is one of most biodiverse regions of the world and there is no better way to explore its rainforest than on a custom-crafted expedition ship. By Lesley Bellew
On the darkest of nights, on the calmest of lakes, Mother Nature put on a show like no other as we tentatively paddled our canoe around Limoncocha reserve.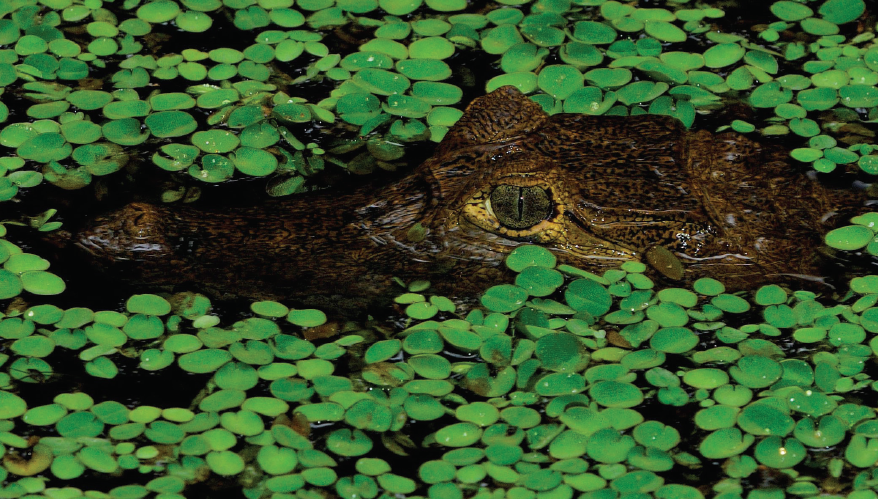 Fireflies laced the water's edge like a ribbon of fairy lights twinkling in time with the frogs' chorus, and fisher bats skimmed our heads as they swooped for fry leaping to catch flying insects. Stars began to brighten the black sky, exploding into the Milky Way which swirled above us – a vision of the heavens that only the Equator can provide.
We ducked to avoid a weeping tree and in that split second we caught two huge eyes just breaking the surface of the water, staring into our torchlight. Then two more. We were in the company of black caiman.
A dozen of us in the canoe held our collective breath. We had seen more wildlife in seven days than in the whole of our lifetime during a week of expeditions along the River Napo in the Amazon basin, but witnessing these rare creatures in their native habitat was when time stood still.
There are fewer than 2,000 black caiman in existence; they almost perished until it was made illegal to sell their valuable skin. That was in the 1980s and by then the largest of the alligator family, which can grow up to five metres, was on the endangered species list.
Our ship's two conservationists kept us at a safe distance, knowing these powerful creatures were capable of rolling our canoe. When they gave the nod to leave we craned our necks for the last possible gaze.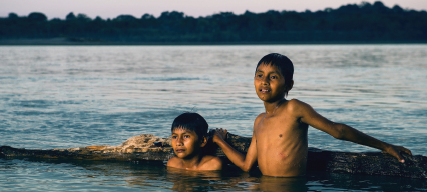 On this, the last night of our rainforest adventure, we reflected on the wildlife we had seen: a rainfall of cobalt bluewinged parakeets at Parrot's Lick, flying in to peck at clay, which acts as an antioxidant against their diet of fruit and toxic seeds; sloths and monkeys; rare pink river dolphins feeding at the tributary of the Aguero river; and pairs of grey dwarf dolphins playfully arching out of the water alongside the canoe.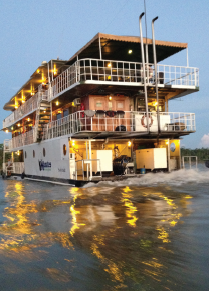 We chose not to swim in Piranha Lake but watched kingfishers, ospreys and swallow-winged kites at close range. In a rainforest canopy, worth the 360 steps to the top of the kapok tree, we watched red howler monkeys using their tails to hang from branches and waited for sunset before making our way down for a night walk where we saw tarantulas in tree crevices and grasshoppers the size of our guide's hand.
We also visited Yasuni National Park, where the indigenous people live under the threat of 21st century 'progress'because there is so much oil under their land. We also watched the ship's crew trade with tribes along the river, buying fruit and fresh produce or swopping items the local communities needed – or sometimes giving them a lift as there are no roads.
Some of the tribesmen work as guides, taking cruise passengers to areas where there have been animal sightings or to hidden lakes and tributaries around the jungle. On our way to the Lake With No Name (because so few people go there it does not need a name, the tribesmen told us) we got up close with an anaconda while it was letting its dinner go down, and above us channel-billed toucans and blue and yellow macaws put on an extraordinary air show.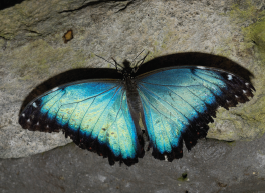 Every minute counted. At 5.30am, pan pipe music would waft round the ship and our guide's dulcet tones were soon heard, telling us breakfast was at 6am and to be ready to board the canoe at 6.30am.
We never wanted to miss the sunrise so it was never a problem to get up to the sounds of the rainforest and the promise of an electric blue morpho butterfly fluttering past or a heron rising out of the early morning mist. This was no ordinary river cruise; this was a soul-stirring experience of a lifetime
Lesley Bellew flew to Quito, Ecuador, with KLM and took a short flight over the Andes to Coca for a sailing on the 14-cabin Manatee Explorer expedition ship, which offers comfort and warm hospitality after daily adventures by canoe into the Amazon basin.
WHEN TO SAIL?
June through to November is the low water or dry season, but still expect some rainfall. If time allows, combine a trip to Ecuador with a Galapagos cruise.
BOOK IT: Manatee Explorer Eight days from £1,615 departing from Coca. Visit manateeamazonexplorer.com or rainforestcruises.com/manatee-amazon-cruise
WHAT TO TAKE
A light, hooded waterproof
Foldable walking stick for the slippery paths
Sturdy, non-slip walking shoes
Light trousers and cotton long-sleeved shirts
Jungle-strength insect repellent and sunscreen
A hat, binoculars and a head torch for night-time walks
Water bottle to be environmentally friendly
Anti-malarial tablets are advised, as are vaccinations.
A certificate of vaccination for Yellow Fever may be inspected.