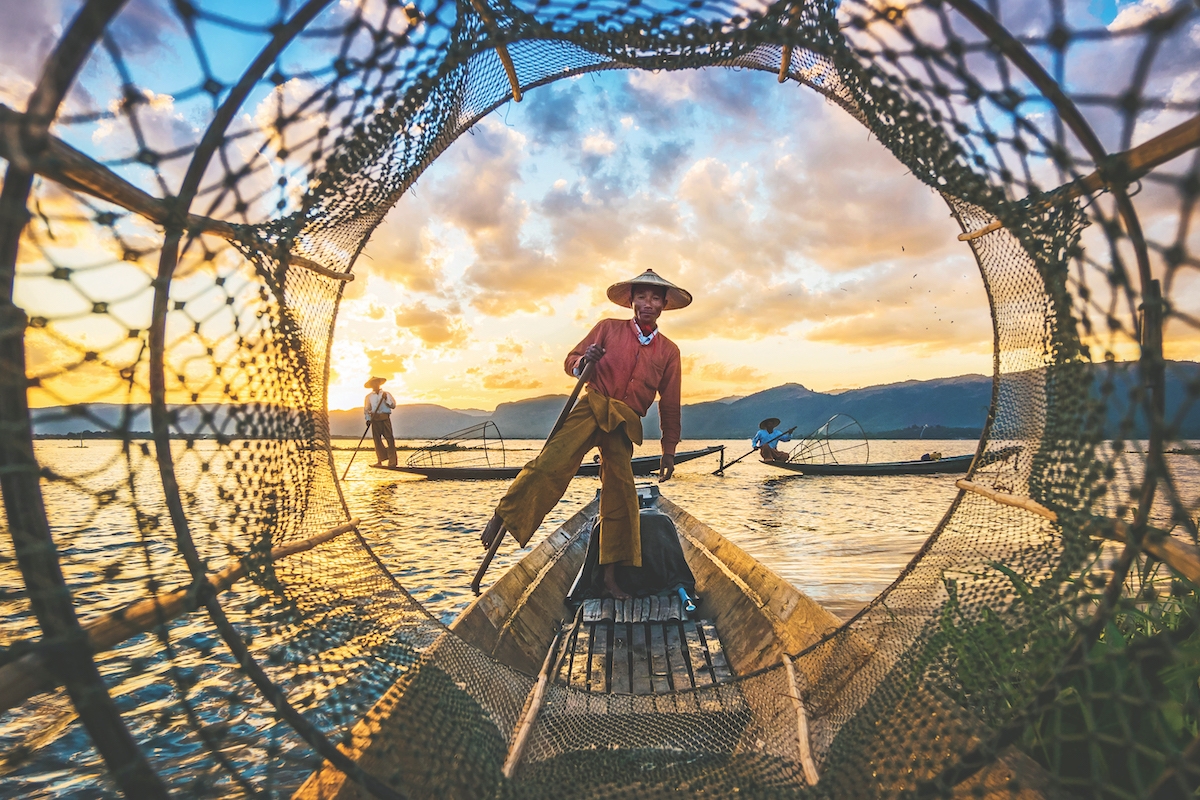 A River Runs Through It: The Ultimate Guide to Global River Cruising in 2021
From Far Eastern temples and South American jungles to African archaeological treasures, you can discover some of the world's greatest sights on an exotic river cruise
While exotic river cruising may feel like a dream at the moment, there's every hope that it will become a reality in the near future.
Cruise lines are certainly optimistic, with exciting new launches on the horizon, including Aqua Expeditions' sleek Aqua Nera on the Amazon, Uniworld's new SS Sphinx on the Nile and, in 2022, Viking River Cruises' highly anticipated Viking Mississippi. Whichever far-flung destination you choose to explore, there's certainly a river voyage for every taste.
Best for romantics
The Mekong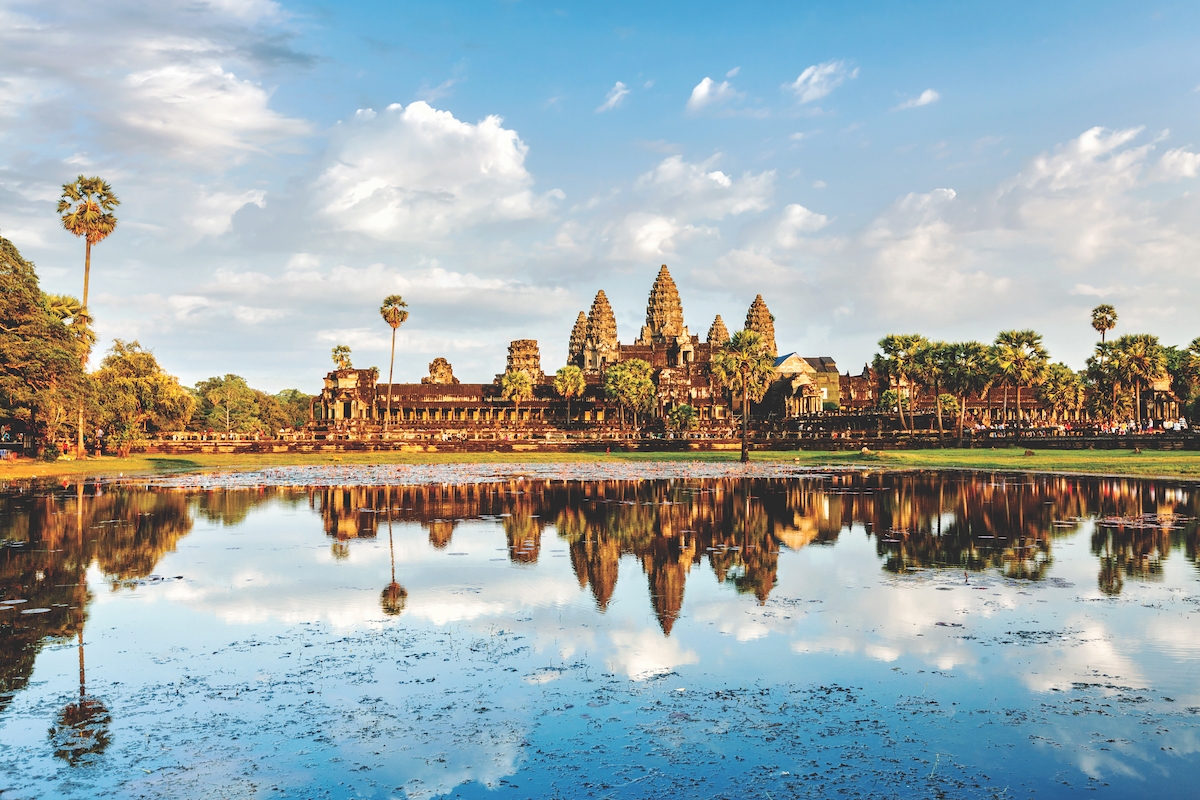 To journey along the Mekong and its tributaries through Cambodia and Vietnam is to immerse yourself in all the dreamy romance of Indochina, from jade-green paddy fields and floating markets to villages on stilts and gilded temples. More sobering is the region's tragic history, about which you'll learn in Cambodia's capital, Phnom Penh.
A typical Mekong cruise is bookended by two very different cities. There's laid-back Siem Reap, where you can watch the sunrise behind the ancient temple complex of Angkor Wat. Then, in frenetic Ho Chi Minh City, skyscrapers and shopping malls vie for your attention with street food vendors and incense-scented temples.
Get on board
Emerald Waterways 14-night 'Majestic Mekong' cruise aboard Emerald Harmony, from Ho Chi Minh City to Siem Reap, departing 20 October 2021, from £3,895 including flights, emeraldwaterways.co.uk
Scenic 13-night 'Luxury Mekong & Temple Discovery Cruise' aboard Scenic Spirit, from Ho Chi Minh City to Siem Reap, departing 1 May 2022, from £3,945 including flights, scenic.co.uk
Best for Asia aficionados
The Irrawaddy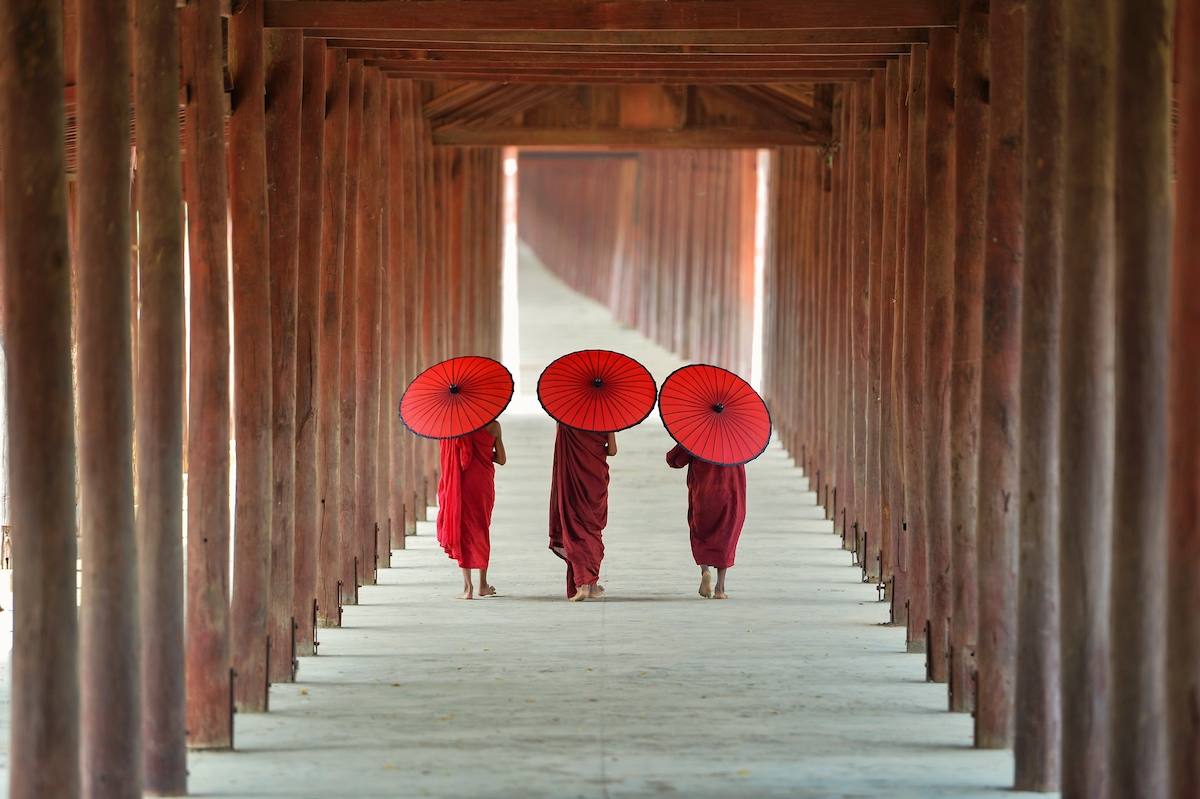 Away from the bustle of Myanmar's capital, Yangon, daily life along the Irrawaddy has changed little for centuries. Life still revolves around the temple; shaven-headed monks collect alms every morning, while market stalls are piled high with exotic fruits and spices.
Myanmar is a photographer's dream. Yangon's Shwedagon Pagoda, more than 2,500 years old, is clad in gleaming gold, while at Amarapura, near Mandalay, most cruise lines offer a sunset cruise to the spindly U Bein, the world's longest teak bridge.
For many, the silhouette of the bridge, back-lit by the setting sun, with its cargo of monks, cyclists and women carrying packages on their heads, is a lasting memory.
Get on board
Scenic 15-night 'Mystical Irrawaddy' cruise aboard Scenic Aura, from Yangon to Mandalay, departing 29 November 2021, from £5,395 including flights, scenic.co.uk
APT 14-night 'Hidden Wonders of Myanmar with Inle Lake' cruise aboard RV Samatha, round trip from Yangon, departing 12 January 2022, from £4,145 including flights. aptouring.co.uk
Best for music lovers

The Mississippi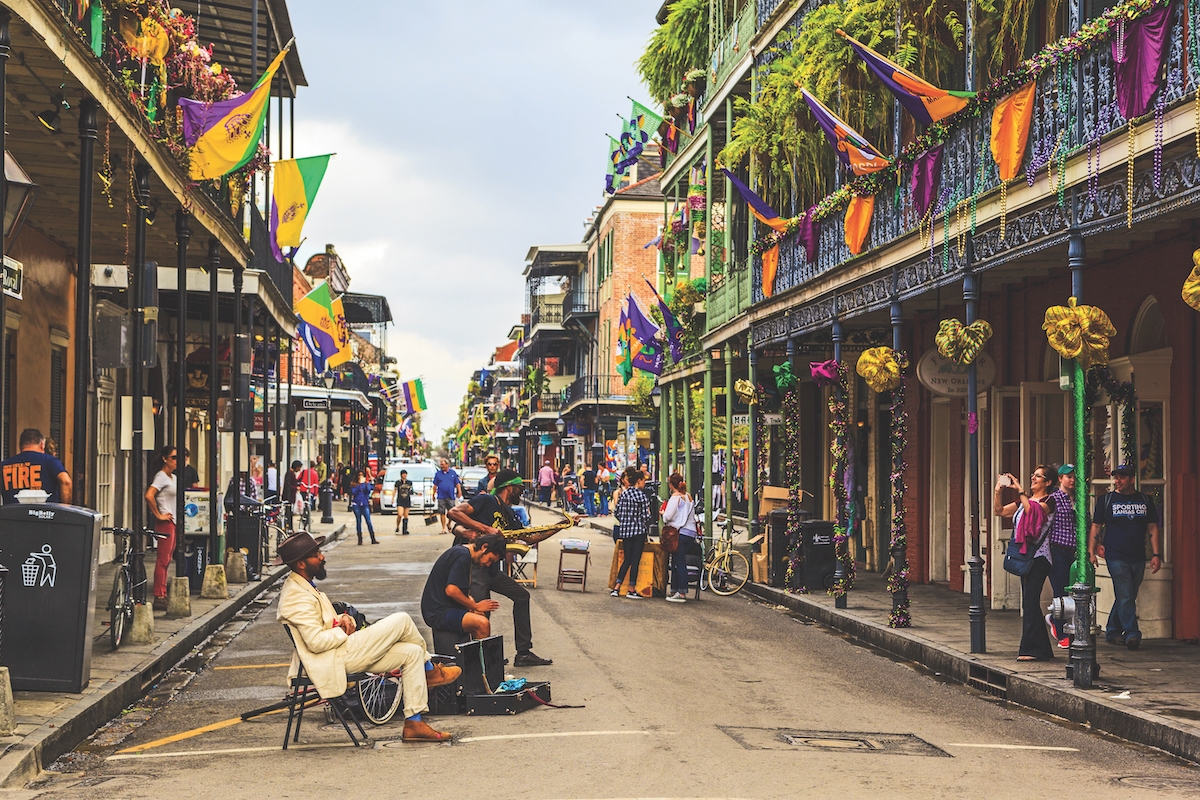 Sultry Southern nights, the rich flavours of gumbo and jambalaya, the chirp of crickets and a foot-tapping soundtrack are all part of a river voyage between Memphis and New Orleans.
Take a trip down the mighty Mississippi and you'll see gracious antebellum plantation houses and the battlefields of the Civil War – while for music fans there's the treat of a lifetime in the jazz clubs and blues bars where it all began.
Away from the river, take your pick from an amazing range of tours – from the BB King Trail and a chilling visit to the high-security Angola Penitentiary, to boating through the bayous in search of alligators and birdlife.
Most ships that sail the Mississippi are ornately decorated traditional paddlewheelers – but for a different vibe, the new Viking Mississippi, launching in August 2022, will offer the company's trademark Scandi-chic surroundings.
Get on board
American Cruise Lines 7-night 'Music Cities Cruise' aboard American Jazz, from Memphis to Nashville, departing 18 July 2021, from £3,299, americancruiselines.com
Viking River Cruises 7-night 'New Orleans & Southern Charms' cruise aboard Viking Mississippi, round trip from New Orleans via Vicksburg and Baton Rouge, departing 26 November 2022, from £4,290, vikingrivercruises.co.uk

Best for wildlife trackers
Chobe River and Lake Kariba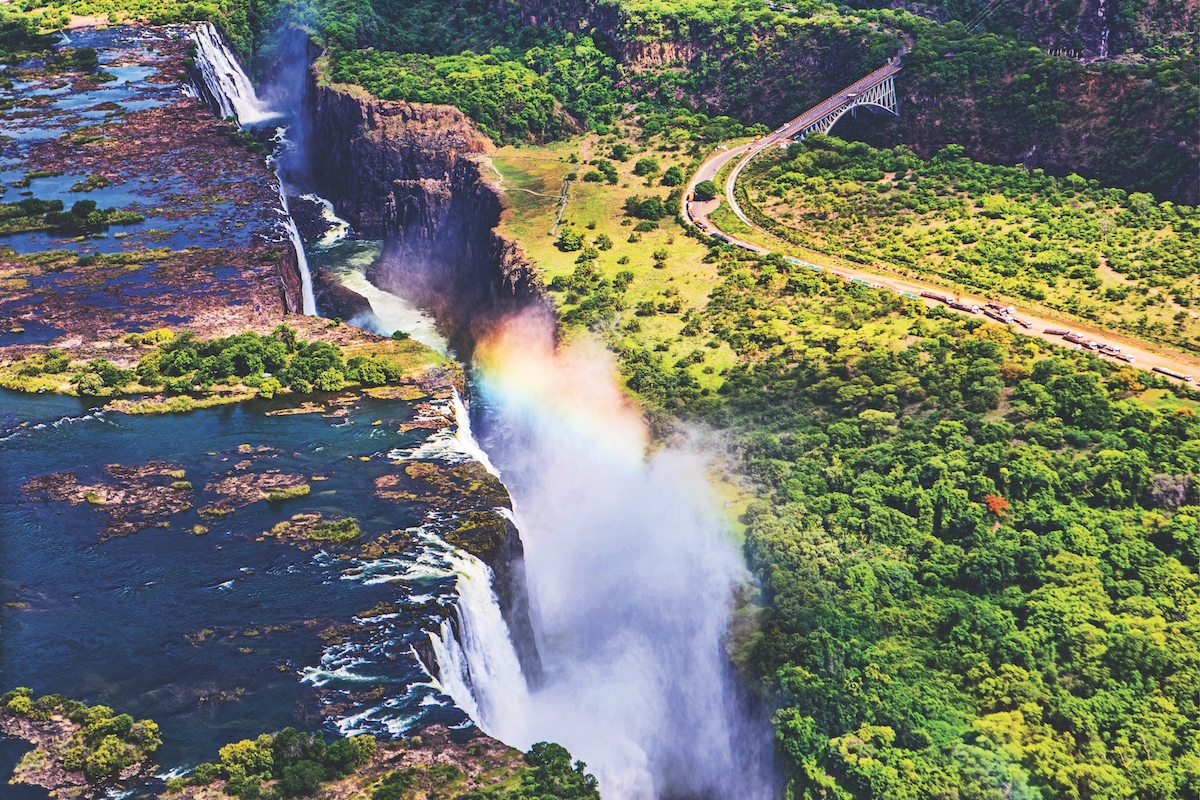 Picture it: you're drifting slowly along, gin-and-tonic in hand, while hundreds of elephants splash in the river and the setting sun leaves streaks of burnt orange across the sky.
Elephants aside, a safari on the water brings all kinds of rewards, from sightings of crocs basking on sandbanks to lurking hippos.
There are a couple of ways to explore southern Africa's lakes and rivers by boat. The luxury houseboat Zambezi Queen plies a 16-mile stretch of the Chobe River, which forms a border between Namibia and Botswana and flows into the Zambezi upstream of Victoria Falls. On safaris from the water and in Botswana's Chobe National Park, you'll see countless birds, zebras, giraffes, antelopes and – with any luck – leopards, too.
French line CroisiEurope, meanwhile, combines a stay in one of its lodges in Namibia, from which you'll explore the Chobe and Zambezi rivers, with a cruise on the vast Lake Kariba, sailing between the ghostly skeletons of a sunken forest in search of hippos, zebras, impalas and even lions.
Get on board
AmaWaterways 9-night 'Discover Africa' tour from Cape Town to Johannesburg, including a 4-night Chobe River cruise aboard Zambezi Queen, departing 12 March 2021, from £9,032, amawaterways.co.uk
CroisiEurope 8-night 'Southern Africa' journey from Johannesburg to Victoria Falls, including a 3-night Lake Kariba cruise aboard Zimbabwean Dream, departing 17 February 2021, from £4,604, croisieurope.co.uk
Best for history buffs
The Nile

Cruising the Nile is a voyage back in time as you marvel at the 4,000-year-old temples of Karnak and Luxor, and discover the secrets of ancient tombs in the Valley of the Kings.
Yet one of the great pleasures of this journey is simply watching life unfold along the river – the distant call to prayer, water buffalo standing like statues in the shallows, and desert dunes that change colour as the sun crosses the sky. Add an excursion to see the sunrise over the temple of Abu Simbel and a few days in Cairo for the pyramids and the Egyptian Museum, and you have a trip you'll never forget.
With Kenneth Branagh's new interpretation of Agatha Christie's Death on the Nile due to be released, and the $1bn Grand Egyptian Museum at Giza opening in 2021, there's never been a better time to plan a visit.
Get on board
Abercrombie & Kent 5-night 'Classic Nile' itinerary aboard Nile Adventurer, from Luxor to Aswan, various departures, from £1,795, abercrombiekent.co.uk
Uniworld 11-night 'Splendors of Egypt & the Nile' cruise aboard SS Sphinx, round trip from Cairo via Luxor and Aswan, departing 9 October 2021, from £5,399 including flights, uniworld.com

Best for tiger spotters
The Brahmaputra

Carving through the green-gold hills of Assam in India's far northeast, the Brahmaputra valley is a world of lush tea plantations, ancient temples and exotic wildlife.
There's a dreamy emptiness to sailing through this vast landscape, the river so wide that often you can't see the banks. The highlights, though, are impressive. Kaziranga National Park and Tiger Reserve is Assam's star attraction, home to 100 Bengal tigers and 2,200 Indian one-horned rhinos.
You'll also see working tea plantations, Hindu temples and, as you sail, pods of Gangetic dolphins. If there's no sand in the air, you may even be rewarded with a glimpse of the distant snow-capped Himalayas.
Get on board
Assam Bengal Navigation 7-night 'Rhinos & More' cruise aboard ABN Sukapha, from Guwahati to Kaziranga, departing 27 March 2021, POA, assambengalnavigation.com
Noble Caledonia 12-night 'Assam & the Mighty Brahmaputra' cruise aboard MV Mahabaahu, round trip from Kolkata, departing 10 November 2021, from £4,495 including flights, noble-caledonia.co.uk
Best for spiritual souls
The Ganges

India's most holy river and its branches – the Hooghly, Jalangi and Bhagirathi – offer a feast for the senses: the cool of early morning mist on the water, the chatter of women washing colourful saris on the riverside ghats, the aroma of incense drifting through elaborately carved temples.
A cruise on these rivers, round-trip from Kolkata, is also a potted history lesson, passing through regions formerly occupied by France, Holland, Portugal and Britain.
While there's plenty to see from the water, you'll need to add on the Golden Triangle (Delhi, Jaipur and Agra) for the big-hitting sights, a combination offered by most cruise lines. To get even more out of your journey, spend a couple of days in Varanasi, India's spiritual heart, where pilgrims come to cremate their relatives and you will witness powerful, emotional rituals at every turn.
Get on board
Avalon Waterways 12-night 'Colorful India & the Ganges River' journey, from Delhi to Kolkata via Agra, Jaipur and a 6-night cruise aboard Ganges Voyager, departing 26 January 2022, from £4,916, avalonwaterways.co.uk
Uniworld 12-night 'Golden Triangle & the Sacred Ganges' tour, from New Delhi to Kolkata via Agra, Jaipur and a 7-night cruise aboard Ganges Voyager II, departing 6 December 2021, from £5,297 including flights, uniworld.com
Best for pioneering adventurers
Columbia and Snake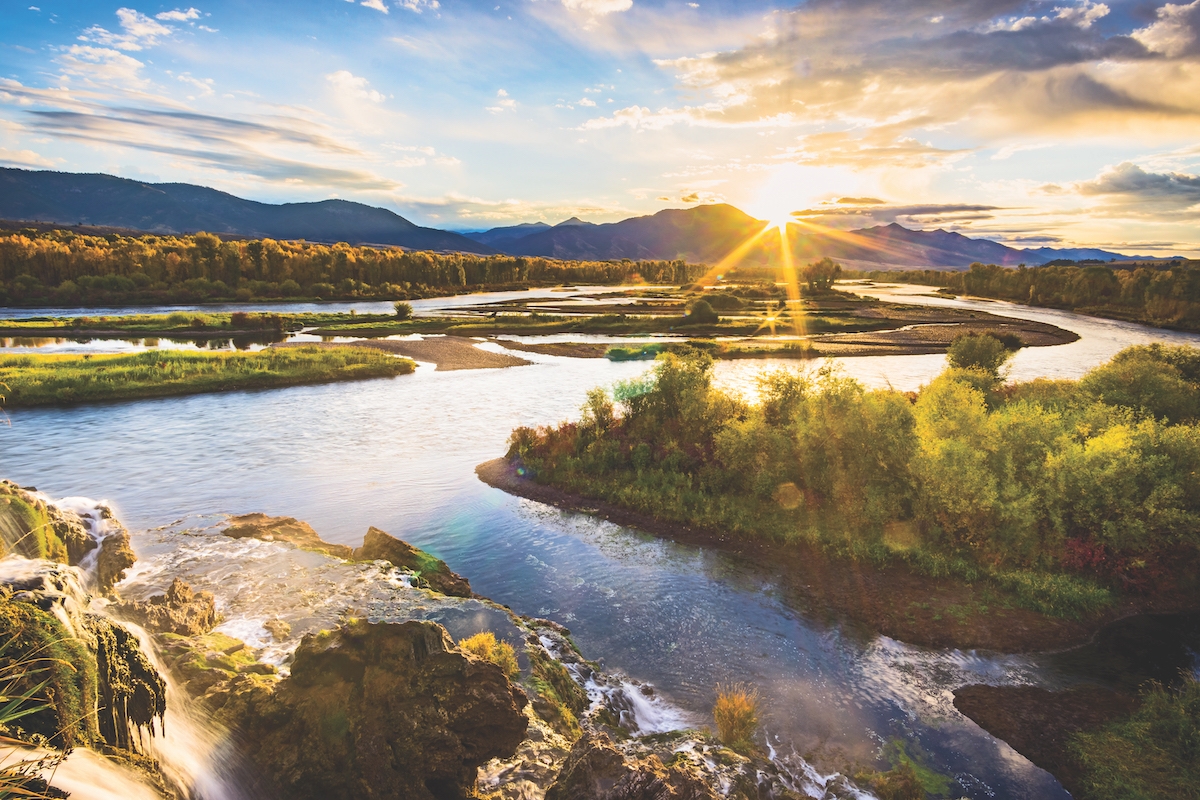 Many of us probably couldn't pinpoint the Columbia and Snake rivers on a map, but the western fringes of Washington and Oregon states are indelibly etched in American history. It was here that, in 1806, explorers Lewis and Clark ended their epic trek from St Louis to the Pacific through unimaginably tough conditions.
A voyage along the Columbia and Snake rivers takes in the expedition's history against a rugged background of steep gorges and thundering waterfalls, as the Columbia cuts through the Cascade Mountains.
There's wine- tasting around Washington's Walla Walla, dubbed the 'Napa of the north', as well as opportunities throughout for kayaking, hiking and whitewater rafting.
Book with UnCruise if you're more interested in the outdoors, or try American Queen Steamboat Company's elegant paddlewheeler, American Empress, for more of a boutique hotel experience, with an onboard 'riverlorian' to tell the story of the great explorers.
Get on board
American Queen Steamboat Company 9-night 'Clarkston to Portland' cruise aboard American Empress, various departures, from £2,940 including flights, lightbluetravel.co.uk
UnCruise Adventures 7-night 'Rivers of Adventure & Wine' cruise aboard Wilderness Legacy, round trip from Portland, departing
7 August 2021, from £3,676, uncruise.com

Best for intrepid explorers
The Amazon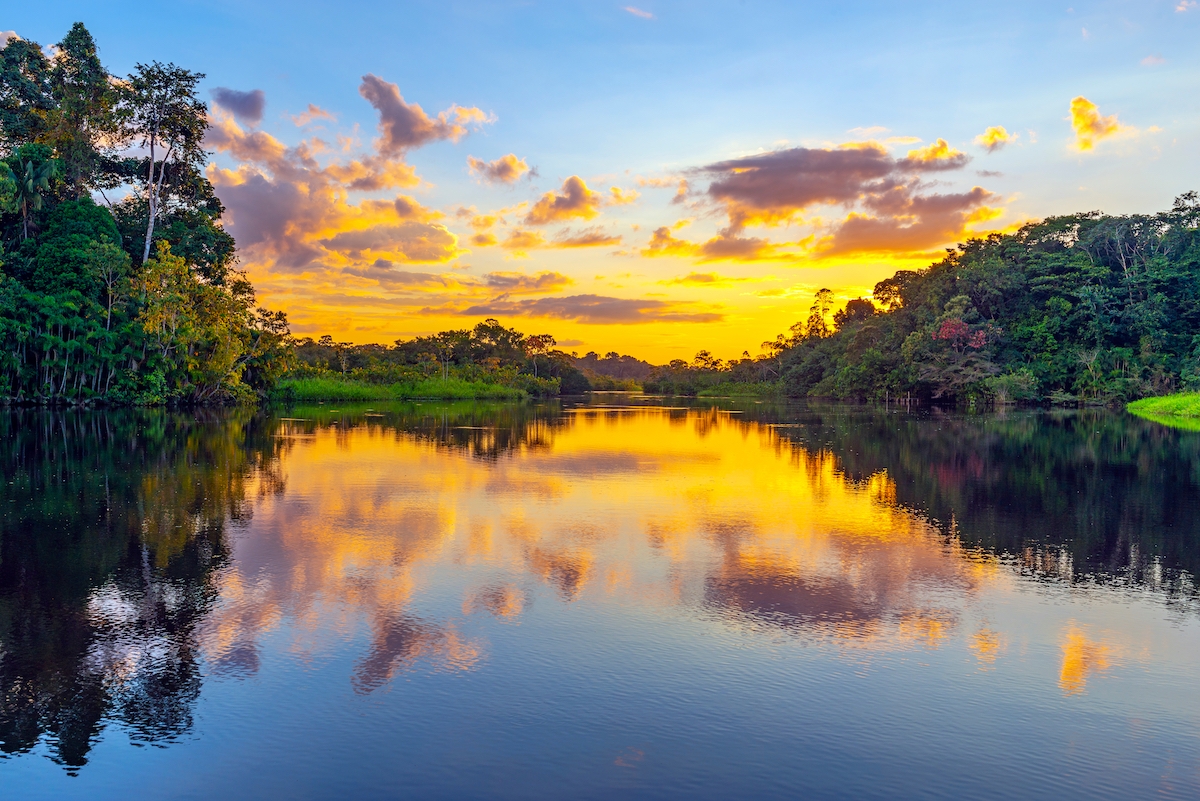 To embark on a voyage along the Peruvian Amazon is to begin an adventure deep into the green heart of the world's largest rainforest. You'll spot monkeys, sloths and dolphins, and see flashes of scarlet as macaws glide across the dense canopy.
Activities in the Pacaya-Samiria National Reserve, where cruises take place, include piranha fishing, kayaking, night safaris, stargazing and swimming in the river where guides consider it safe. Cruises include visits to indigenous tribes, and sometimes a session with a shaman.
You'll also get a chance to explore Lima, Peru's vibrant capital, which boasts an exciting culinary scene. In fact, if you cruise with Aqua Expeditions, you'll enjoy cuisine by Pedro Miguel Schiaffino, one of the country's most illustrious chefs.
Get on board
G Adventures 8-night 'Amazon Riverboat Adventure' aboard Amatista, round trip from Lima via Pacaya-Samiria Reserve, departing 12 June 2021, from £1,799, gadventures.com
Aqua Expeditions 3-night 'Amazon Discovery' cruise aboard Aqua Nera, round trip from Nauta, departing 2 October 2021, from £3,129, aquaexpeditions.com
Best for admirers of architecture
The Yangtze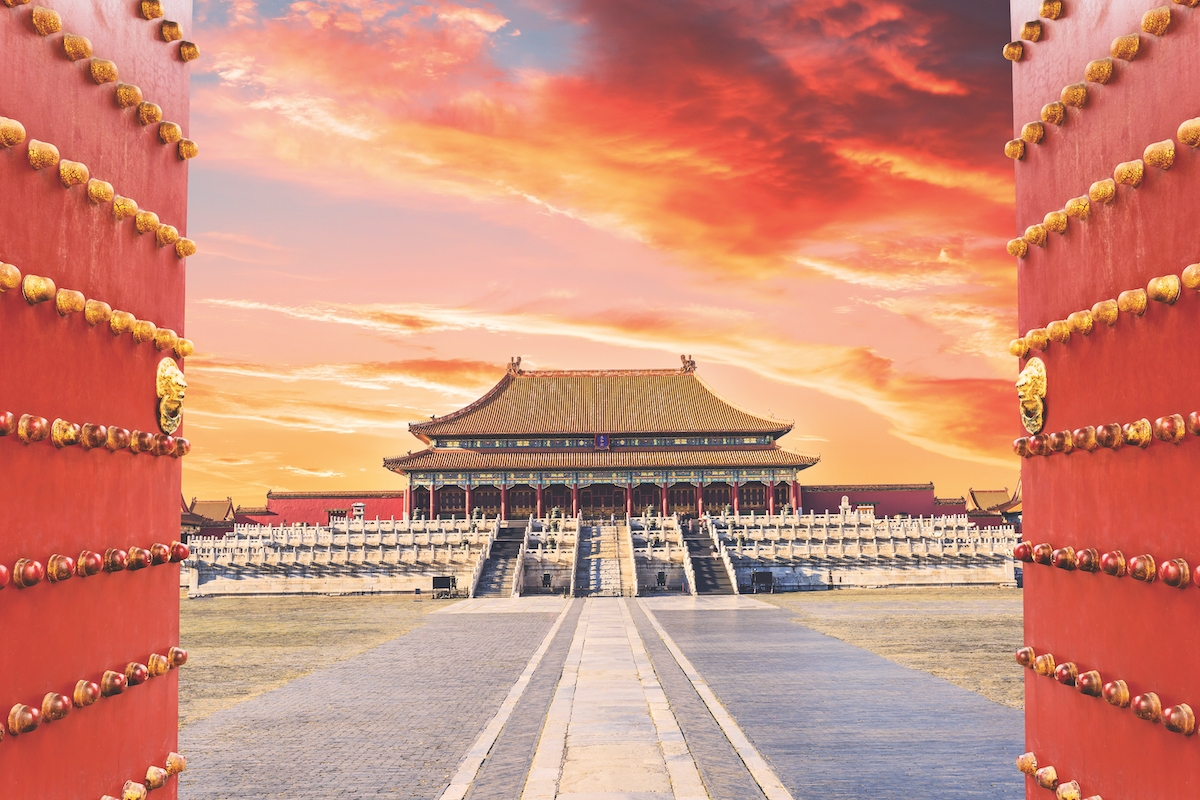 While the Yangtze is China's longest river, many of its finest sights can be found in a relatively short stretch, the Three Gorges, which you'll explore on a three or four-night cruise as part of a longer tour.
Here the scenery is dramatic – all steep canyons and jagged mountains cloaked in mist-shrouded forest. You'll see intricate temples, gravity-defying walkways along the cliffs, and the eerie City of Ghosts at Fengdu. In vivid contrast, the Three Gorges Dam is an incredible feat of engineering.
Other unforgettable sights include the magnificent Terracotta Warriors at Xi'an, the sprawling Forbidden City in Beijing and – naturally – the Great Wall of China.
Get on board
Wendy Wu Tours 13-night 'Majestic Yangtze' escorted tour, with hotel stays in Chengdu, Xian, Beijing and Shanghai and a 4-night Yangtze cruise, departing 3 November 2021, from £3,090 including flights, wendywutours.co.uk
Titan Travel 13-night 'Treasures of China' escorted tour, with hotel stays in Chengdu, Xian and Beijing and a 3-night Yangtze cruise, departing 15 September 2021, from £2,799 including flights, titantravel.co.uk