Search for your ideal Cruise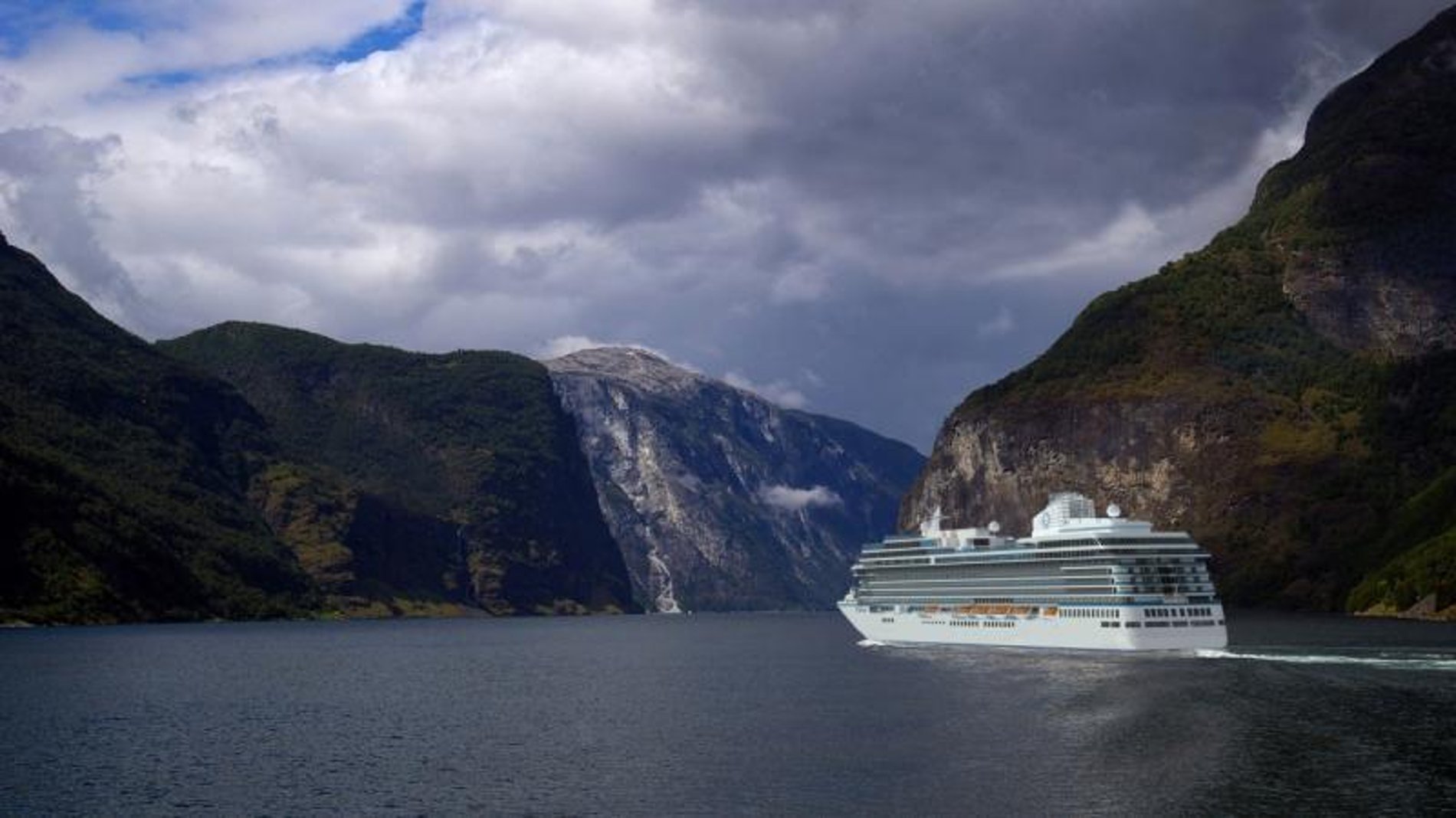 A View to the Future: Oceania Cruises' First Allura-Class Ship
Named to reflect the dawn of a new age in travel, Oceania Cruises' latest ship, Vista, is set to elevate the line's luxury offering
Oceania Cruises has been on an amazing voyage of discovery since it entered the luxury cruise market in 2002. From developing a new form of elegant cruising to establishing the concept of Michelin-star food on five-star ships, the line has carved out its own niche.
Despite the global shutdown of the cruise sector, Oceania Cruises has continued with its mission of creating luxury holidays.
First, there was the impressive OceaniaNEXT initiative, a complete re-inspiration of the line's Regatta-class ships that transformed the onboard experience.
Now, the next chapter begins, as the Allura-class project transforms from idea to reality in 2023 when Oceania Cruises will welcome the latest addition to its fleet – and the cruise line's seventh in total – with the launch of Vista, the first Allura ship.
Announced in 2019, the new Allura ships are designed to provide even more warmth and comfort.

Vista represents more than just another vessel, however. This is all about looking to the future, perfecting a new form of luxury travel and setting the standards for which all others will follow. Vista will exemplify all the hallmarks of Oceania Cruises that you have come to expect and love.
As ever, it will feature Oceania Cruises' signature 'The Finest Cuisine at Sea' – which fuses the best ingredients and the most talented chefs to create taste sensations in every corner of the globe.
This award-winning programme transports you into a world of culinary heaven, where every recipe is meticulously crafted to evoke the true spirit of every destination you visit.
If it were possible, this will reach new heights in Vista's dramatic and glamorous Grand Dining Room, soaring almost two decks in height and paying homage to 20th-century Parisian society through its contemporary interpretation of Belle Époque, the term given to a period of French history between 1880 and the outbreak of World War One in 1914.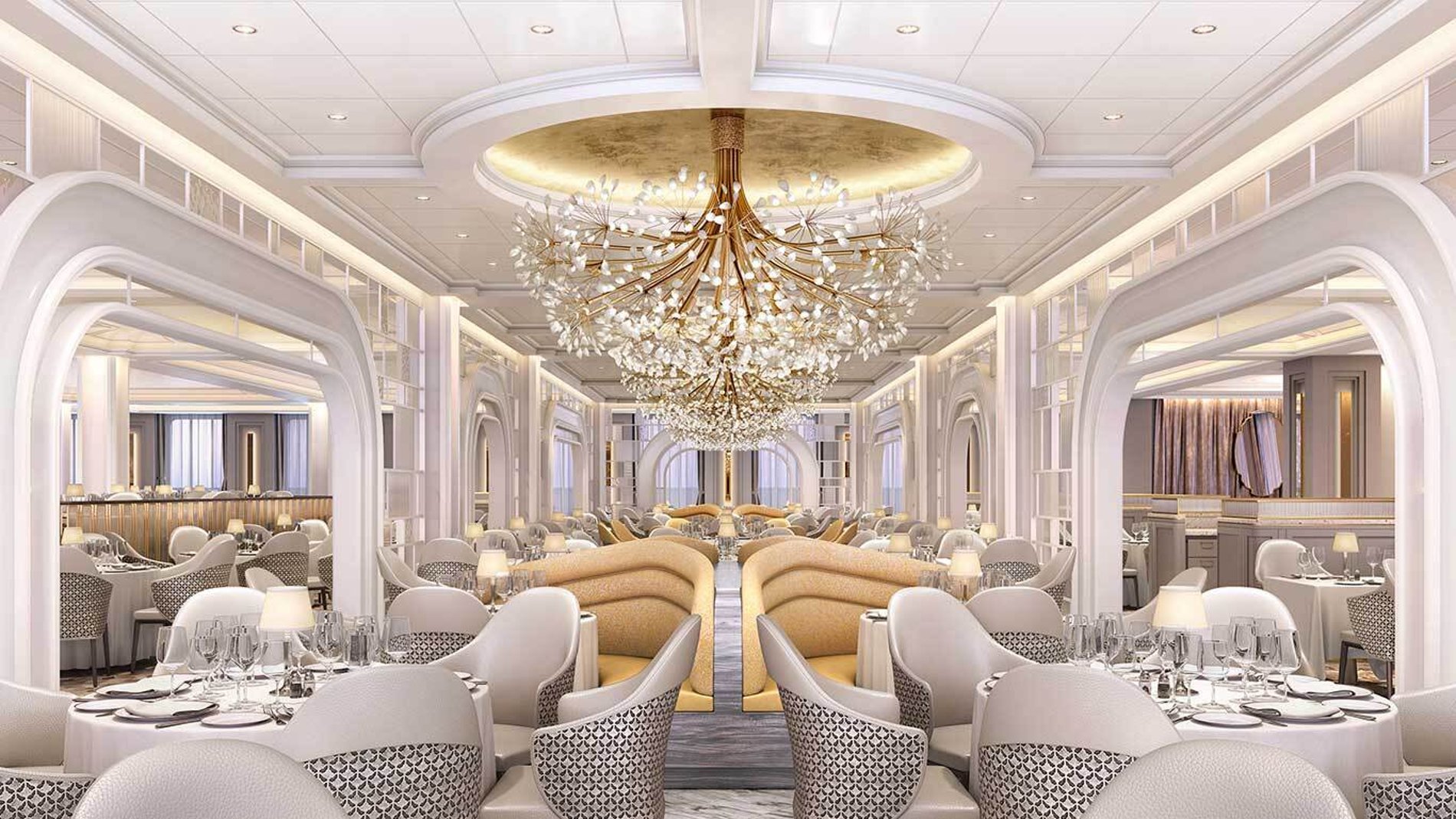 Extra special touches on Vista
With two staff members for every three guests, you can expect the finest in personal service, where no request is too much trouble for the kind and welcoming crew.
With capacity for 1,200 guests, Vista will retain the small-ship, family atmosphere found on Oceania Cruises' other ships – Regatta, Insignia, Nautica and Sirena, and the 1,250-guest Marina and Riviera – providing the ideal setting for a tranquil and intimate cruising experience.
What also makes Vista extra special is the promise that it will showcase a number of unique firsts for Oceania Cruises, taking your experience to the next level.
The cruise line has teased the release of what it calls nine 'additional best-in-class culinary experiences', as well luxurious signature public spaces, and spacious, lavish suites and staterooms.
While sneak-peek visuals of what guests can look forward to aboard Vista have yet to be released, you can be sure that the cruise ship will have its own inimitable style that sets the benchmark for sophistication.
More will be revealed starting in May, so there is not long to wait. Vista's inaugural voyages then open for sale in September 2021. It will be joined by a sister ship in 2025.
Vista also pays homage to Oceania Cruises' crew members, who play such a vital part in every element of your holiday.
As Oceania Cruises president and CEO Bob Binder says: 'We're continually looking over the horizon toward what's new and what's exciting.
'At the centre of all of this, we passionately seek new ways to enhance the guest experience. Oceania Cruises is an innovative and ever-evolving brand. Vista represents our view to the future.
'Our officers and crew are always bringing great new ideas to the forefront and then implementing them. More than any other part of the Oceania Cruises organisation, we owe our success to our on-board teams.
'They are the ones who made Vista possible, and it is a credit to them, these true visionaries of the seven seas, that we name the ship for them, in their honour.'
Visit oceaniacruises.com for more information.