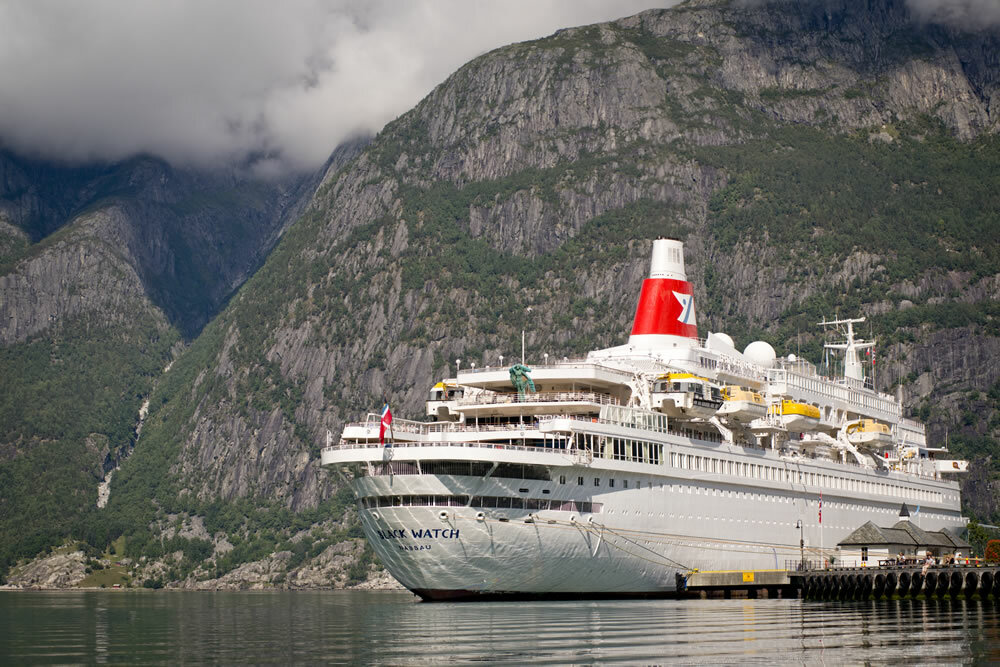 Expert guide to classic cruise holidays
With increasingly larger ships being introduced, many seasoned travellers are seeking a more traditional cruise experience aboard smaller ships. Not only do these carry fewer passengers, the whole cruise is more laid-back and less frenetic than the mega-ships. However, these vessels tend to be older and, with the introduction of new Safety of Life at
With increasingly larger ships being introduced, many seasoned travellers are seeking a more traditional cruise experience aboard smaller ships. Not only do these carry fewer passengers, the whole cruise is more laid-back and less frenetic than the mega-ships.
However, these vessels tend to be older and, with the introduction of new Safety of Life at Sea (SOLAS) rules next year, some may have to be retired. Despite these more stringent operating conditions, a surprising number of these veterans have already been modified to comply with the new regulations.
Here is a look at the main operators who all feature a taste of Classic Cruising.
FRED. OLSEN CRUISE LINES
One of the best-known casualties of the new SOLAS regulations will be Fred. Olsen's Black Prince. Already three years old when QE2 first entered service in 1969, this small 11,209-ton vessel carries just over 400 passengers and, with her unpretentious style, is one of the most popular ships among British cruisers.
She and sister Black Watch were originally designed to be North Sea ferries during the summer and cruise ships in winter. Jointly owned by Fred. Olsen and Bergen Line, they also had two names. As Venus and Jupiter, they ran for Bergen Line in summer on the Norway-Newcastle route, carrying up to 184 cars and 591 passengers in two classes.
A reminder of her time as Venus is the figurehead on Black Prince of a semi-clad lady. Figureheads were a unique feature on Olsen cargo and passenger ships and Black Prince is the last to have one.
In winter, the sisters reverted to their other names and, as 370-passenger cruise ships, sailed for Olsen between London and the Canary Islands on two-week voyages. An important part of this operation was transporting almost 3,300 tons of fruit and tomatoes. The company has a long association with the Canaries and it is appropriate Black Prince's final cruise will be to these islands in October.
In 1986, when the joint agreement between Olsen and Bergen Line came to an end, Black Watch went to Bergen whilst Black Prince was taken over by Fred. Olsen and converted in Finland into a full-time cruise ship.
One of the most unusual aspects of the rebuild was the Marina Park, which consisted of a floating swimming pool and wooden deck for water sports. This was stored in the one-time stern car ramp area and used in a number of ports subject to weather conditions. The concept of an open stern marina has only been found subsequently on a few exclusive ships such as The World and The Yachts of Seabourn.
Because of the success of Black Prince, the UK-based Fred. Olsen Cruise Lines was formed in 1995 and, when this classic ship is finally withdrawn, she will have sailed approximately 4.5 million nautical miles. Her original MAN generator engines have logged up an impressive 260,000 hours, which is approximately 30 years of constant running. Her main engines are also the longest serving Pielstick engines in any cruise ship.
---
The SOLAS Requirements
Safety of Life at Sea (SOLAS) is an international agreement organised by the International Maritime Organization (IMO). It covers all aspects of passenger ship operations and was first introduced in 1914 after the Titanic disaster. Constantly updated, a new set of rules and modern safety requirements come into effect in 2010.
---
Despite her retirement, Fred. Olsen will continue to offer a traditional cruising experience aboard its beautiful sister ships, the 28,613-ton Black Watch and 28,388-ton Boudicca, with their teak decks, panoramic lounges and intimate charm. Completed as Royal Viking Star and Sky in 1972 and '73 respectively, they were part of a trio built for Royal Viking Line (the final ship, Royal Viking Sea, is currently on charter to the German operator Phoenix Reisen as Albatros.)
Designed for exclusive world-wide cruising with most cabins offering sea views, they were originally built to carry only 539 passengers but, in the early 1980s, were 'stretched' and capacity increased to more than 700.
Royal Viking Line was sold to Norwegian Cruise Line in 1984 and operated as a separate entity until the early 1990s. In 2005 and '06, Black Watch and Boudicca were given a major refit which included replacing the four main engines, auxiliary engines, gearboxes and propellers, adding balconies to Bridge Deck cabins and refurbishing public areas. These changes will ensure the continued success of this traditional-style cruising company well beyond SOLAS 2010.
SAGA
On the 6th December, Saga's 24,528-ton Saga Rose will arrive at Southampton for the final time. For more than four decades, this beautiful liner has enjoyed the honour of being one of the world's finest cruise ships.
In fact, she and running mate Saga Ruby are among the last classic long-distance cruise ships still in operation and, despite few balcony cabins and advancing years, these magnificent vessels are as popular as ever, offering a unique style of old-fashioned luxury cruising.
Now 44 years old, Saga Rose is one year younger than Stavangerfjord, the veteran liner she replaced in 1965. She was built near Toulon in France as Sagafjord for Norwegian America Line.
Designed for cruising and transatlantic crossings, she carried a maximum of 462 passengers in stylish and spacious accommodation, which included a 240-seat cinema and a single sitting, two-deck-high dining room. Almost all the cabins were outside rooms with tub baths and she gained an excellent reputation among wealthy American travellers, being regularly voted the best cruise ship in the world.
In 1973 she was joined by the slightly larger Vistafjord, one of the last liners built on the Tyne by famous shipbuilders Swan Hunter. Both vessels have a similar layout, each with a large single-seating dining room and magnificent forward-facing lounge, a feature sadly missing on so many of the new behemoths.
---
A Rose By Any Other Name
Saga Rose made a record 44 World Cruises, which is more than any other cruise ship, including QE2. During her time with Saga, she carried more than 100,000 passengers and sailed in excess of a million nautical miles. Her guests also consumed 3,300,000 Twining's Everyday Tea Bags, 2,500,000 eggs, 850,000 tons of potatoes and 720,000 portions of Tiptree Orange Marmalade!
---
Ten years later, Cunard Line bought both ships and wisely retained their names and Norwegian officers. In 1996, Sagafjord was chartered to a German company after repairs following a serious engine room fire and was then sold to Saga Holidays the following year and renamed Saga Rose, undergoing a major refurbishment.
Vistafjord, meanwhile, was renamed Caronia in 1999 in honour of the famous Cunard cruise ship of 1948. Then, in March 2005, she was reunited with her near sister and given the name Saga Ruby.
(Photo credit to Fred. Olsen Cruise Lines)