Search for your ideal Cruise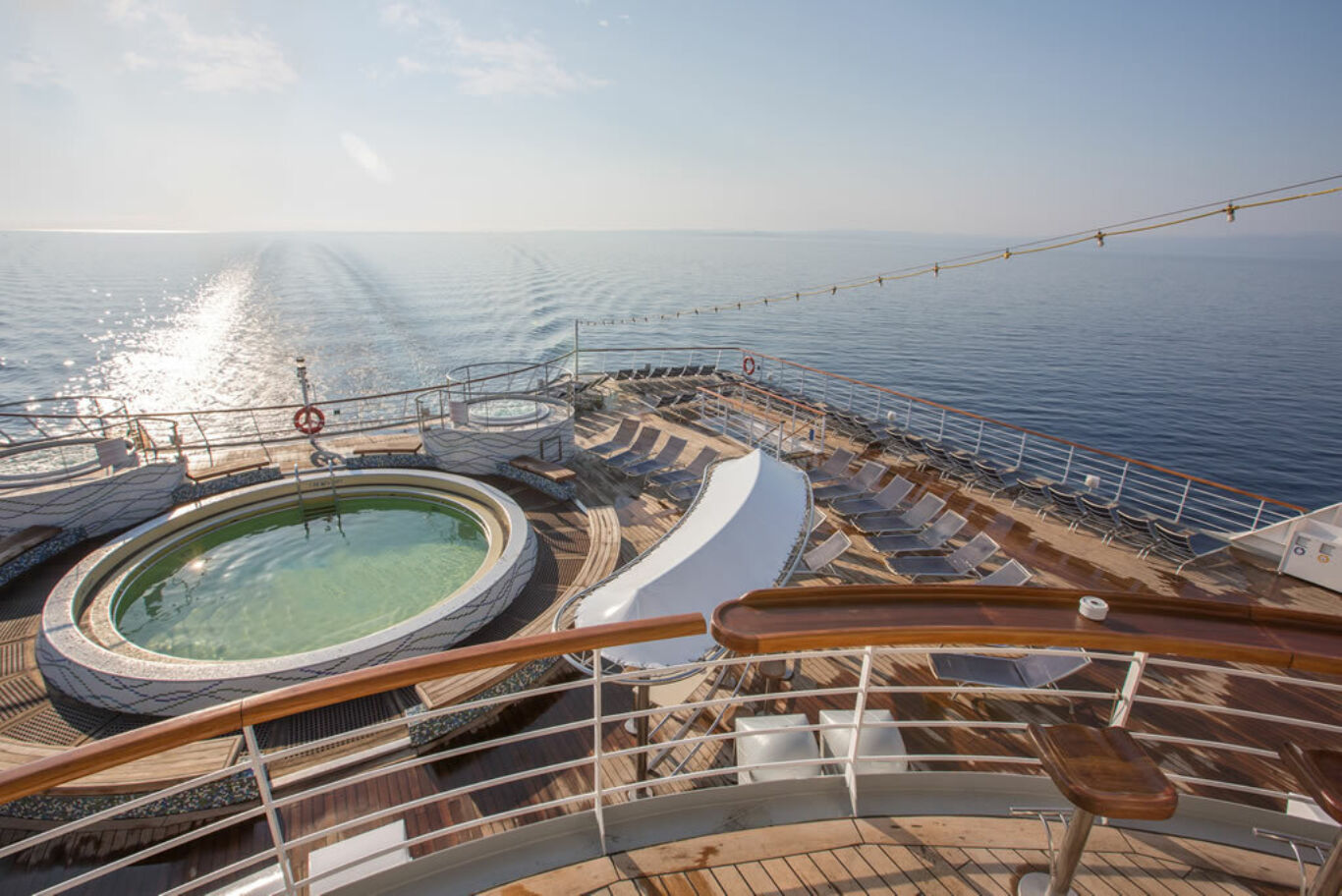 All change for Cruise & Maritime Voyages' new flagship, Magellan
How the excesses of Farcus-designed fun ship Holiday have been toned down to suit a more mature British clientèle. By Anthony Nicholas There was something incongruous about the sight of the familiar Carnival whale tale funnel, looming against the dawn fastness of a silent Norwegian fjord. Only the chugging of a small motorboat disturbed a moment
How the excesses of Farcus-designed fun ship Holiday have been toned down to suit a more mature British clientèle. By Anthony Nicholas
There was something incongruous about the sight of the familiar Carnival whale tale funnel, looming against the dawn fastness of a silent Norwegian fjord.
Only the chugging of a small motorboat disturbed a moment so still that it could have been frozen in time itself. Yet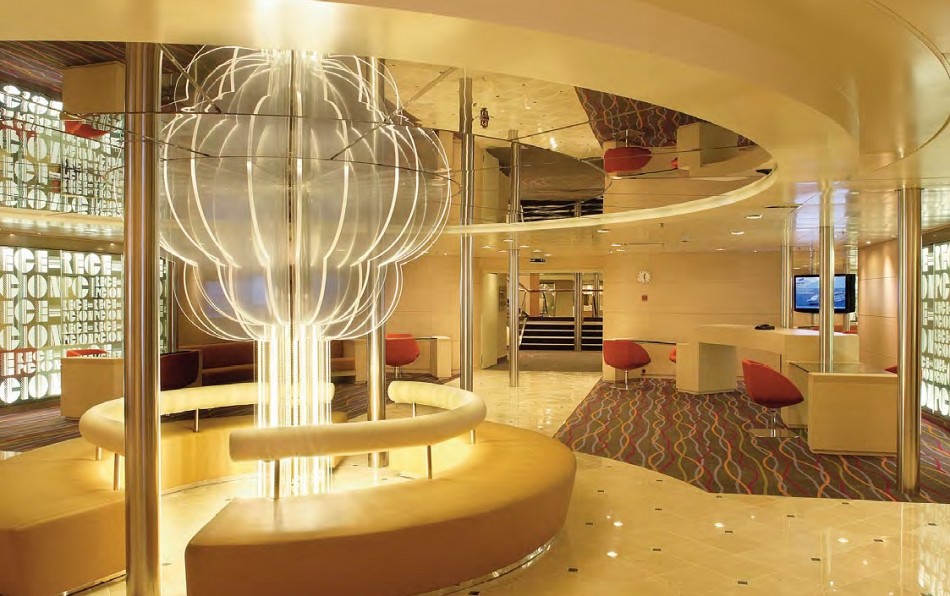 here we were, swinging idly at anchor in the still waters of Aurlandsfjord, almost within touching distance of the railway terminus at Flåm.
And here was I, staring up at that alien and unexpected sight. That funnel belongs to Cruise and Maritime Voyage's new flagship, the Magellan, originally built in Denmark as the Holiday for Carnival in 1985. The still-sprightly ship is now carving a very popular niche for herself in the UK holiday market after a chequered past which included a spell with the Spanish operator, Iberocruise, and separate stints providing accommodation for victims of Hurricane Katrina and later for visitors to the 2014 Winter Olympics in Sochi.
The transformation from hedonistic Carnival Fun Ship into a warm, welcoming matriach intended to serve the British adults only market had to be very comprehensive. Out went all the whimsical, Joe Farcus-inspired neon and glass play zones, and in came a toned down, quite refined Scandinavian look that has given this ship an almost entirely different persona again.
It's most apparent in the cool cream furnishings and pale, Swedish style pine-finished tables that line the broad main thoroughfare along the starboard side of Deck nine. Flanked by a line of floor-to-ceiling windows, the entire area is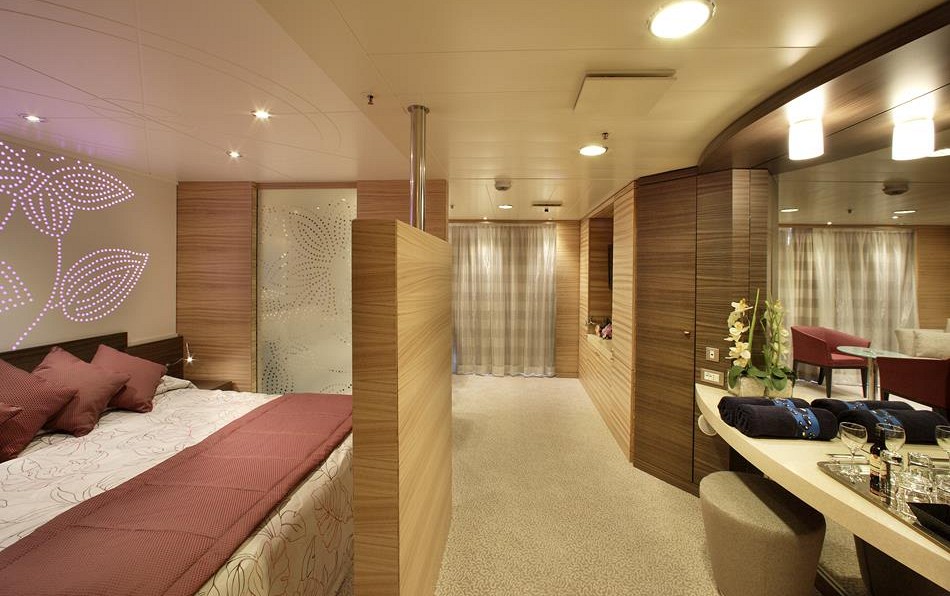 an expansive, elegant procession of bars, clubs and lounging areas that flow from one into the next in a simple, clean and symmetrical line.
Passenger flow along this extraordinarily broad corridor is very good indeed. It is made possible by the wide beam of this ship, which also permits her an extraordinary amount of open deck space. In the fine, late summer weather that we savoured on our voyage to Norway, these open decks were full of sun worshippers well into the early twilight hours.
Especially nice is the original, well-deck pool area, placed in a central position just forward of the funnel. Surrounded by terraces, bars, and a grill, this contains the larger of two main pools. The second is set aft on a broad, open deck that offers spectacular views from the stern and is flanked by a pair of small hot tubs, which I found ideal for a gentle soak deep in the middle of the vast, visual smorgasbord that is Eidfjord.
With most of the passengers on excursions ashore, it was sheer bliss to kick back for an hour to savour the sight of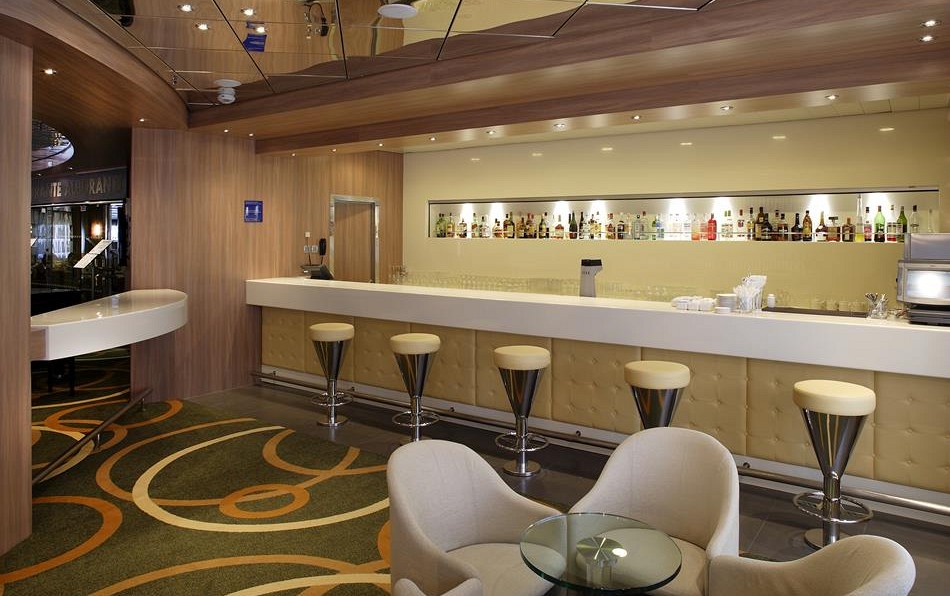 waterfalls threading their way through the pine carpeted, fog shrouded ravines and plunging straight into the water all around me.
This area also contains a circular open-air bar on two levels, a perfect vantage point for people-watching when the weather is good.
A few decks further down, under the shady overhang of one of the aft decks, Cruise and Maritime has created a lush outdoor lounging area covered with an artificial lawn and sprinkled with comfortable, club style chairs, sofas and tables. It is, quite simply, one of the most delightful and indulgent little retreats I have found on any ship and would not look out of place on a Crystal or Silversea vessel.
This lovely area – just as wonderful under a blanket of stars as a mellow setting sun – was created out of the old children's wading pool and play area, and it typifies the way in which CMV's re-vamp of the ship matches the taste, style and expectations of its newer, more mature clientele.
So popular has Magellan proved that the ship will operate a full, 117-day round the world cruise in 2017, a role noone could ever have foreseen in its Fun Ship days. The high, boxy shape of the ship allows for a selection of roomy cabins, which are provided with comfortable beds, wardrobe and drawer space that is pretty much adequate for a cruise of up to 14 days. From next year, they will all get tea and coffee makers. Several twin cabins, inside and out, are reserved for single passengers for a relatively modest supplement of 25 per cent.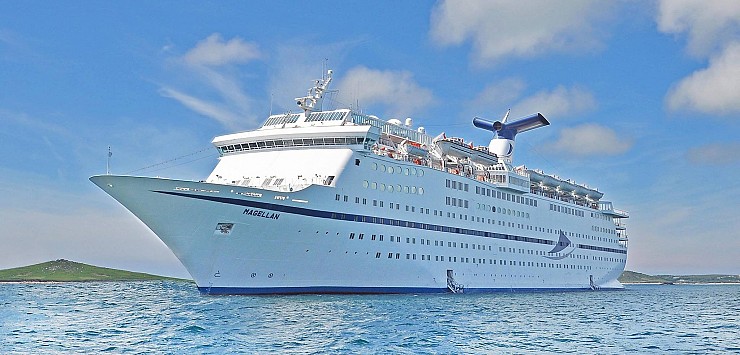 Many people will be pleasantly surprised to realise just how much traditional teak decking this ship has but, in fact, that was a staple of all this original Carnival trio of mega ships.
Magellan's food shows a wide range of taste for her target clientele, and it was consistently good. The ship has two main dining rooms- the midships-located Kensington and the aft Waldorf – which both serve two main sittings for dinner. Stretching the width of the ship, they are bright, smartly-served venues with a good amount of space around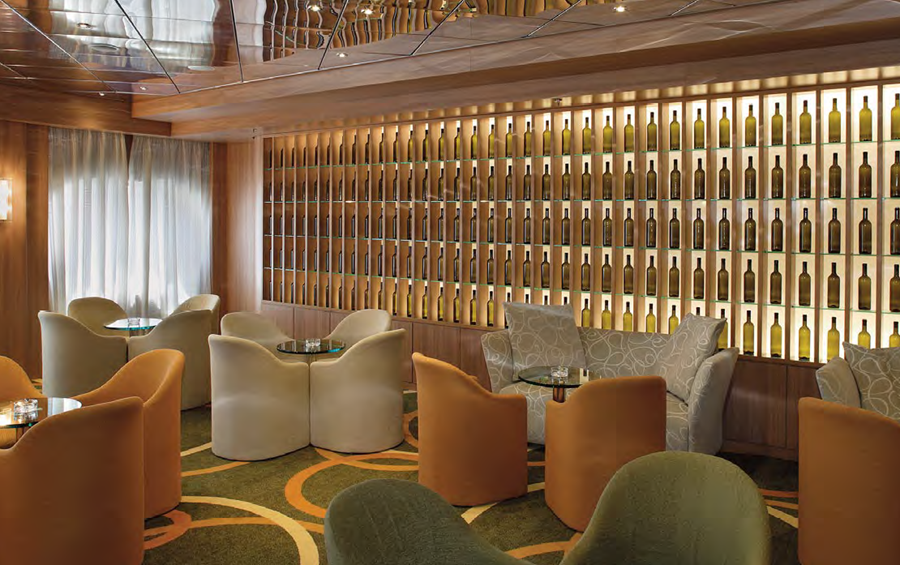 the tables. There is also a large, aft facing lido buffet, ideal for those interested in spending more time in their swimwear than in formal clothes.
The bottom line on this ship is that you can be as casual or as chic as the whim takes you, and both are equally enjoyable. While the midnight buffet has finally gone as a cruising staple, Magellan did put on one lavish, flashy 'buffet magnifique' that was devoured with surprising speed by passengers who had finished dinner only an hour or so before.
While the dress code on board is largely casual, I was impressed by just how many people made the effort to dress for dinner on formal nights. The sight of couples in formal dress, sauntering into the post-50selegance of Sinatra's Bar was quite special. There was some live music through the ship but Magellan definitely needs a bigger entertainment handle than the one that she currently boasts. In particular, it would benefit from a small jazz combo, one that could really be a big draw.
There is a decent-sized fitness room for those wishing to avail themselves of such instruments of torture, and also a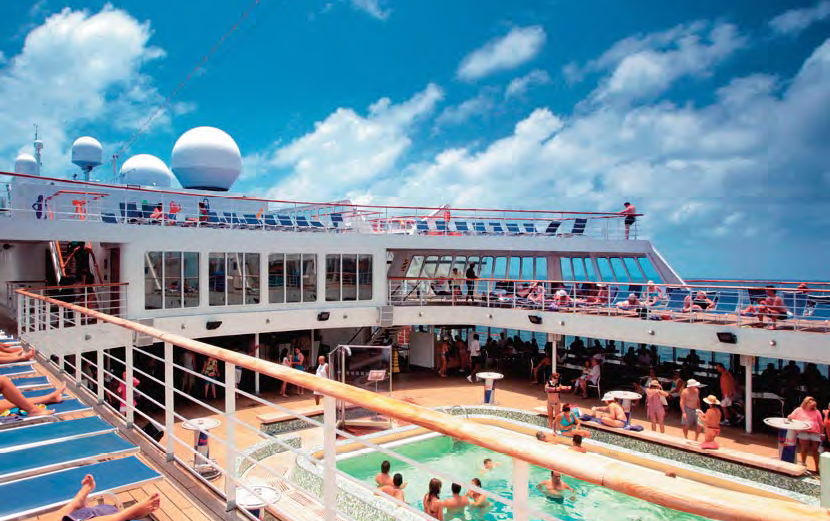 lavish spa complex located aft on Deck 9. Even the pre-treatment area here has a lovely little group of steamer chairs for lounging.
To my mind, this is an artfully updated, finely styled ship with a wealth of places to eat, play, or be as sociable or solitary as the mood takes you. At 46,000 tons she is big enough, and yet not so big as to lose the sense of real, sociable intimacy that Cruise and Maritime is striving to build. My six nights aboard Magellan passed way too quickly.
For her new owners, the ship has proved to be an inspired buy, and she is selling very well indeed. Practical and warm rather than pretentious and way over the top, Magellan is ideal for couples and singles who just want to get away on a smart, well run ship mercifully light on gimmicks, but long on comfort and space.
With itineraries ranging from two night party cruises to the full, three month world cruise quoted earlier, this new entry into the British market is worth a look. Coupled with the convenience of being able to sail from ports such as Newcastle, Dundee and Tilbury, Magellan is a sound, solid product.
The Ship
| | | |
| --- | --- | --- |
| Tonnage | Built | Length |
| 46,052 | 1985 | 726ft (221.30m) |
| Passengers | Cabins | Passenger Decks |
| 1,250 | 726 | 8 |
The extras
Drinks
Speciality coffee £3.40
One beer £3.40
Small house wine £2.60
Laundry
Blouse (iron only) £1.85
Shirt (iron only) £1.60