Search for your ideal Cruise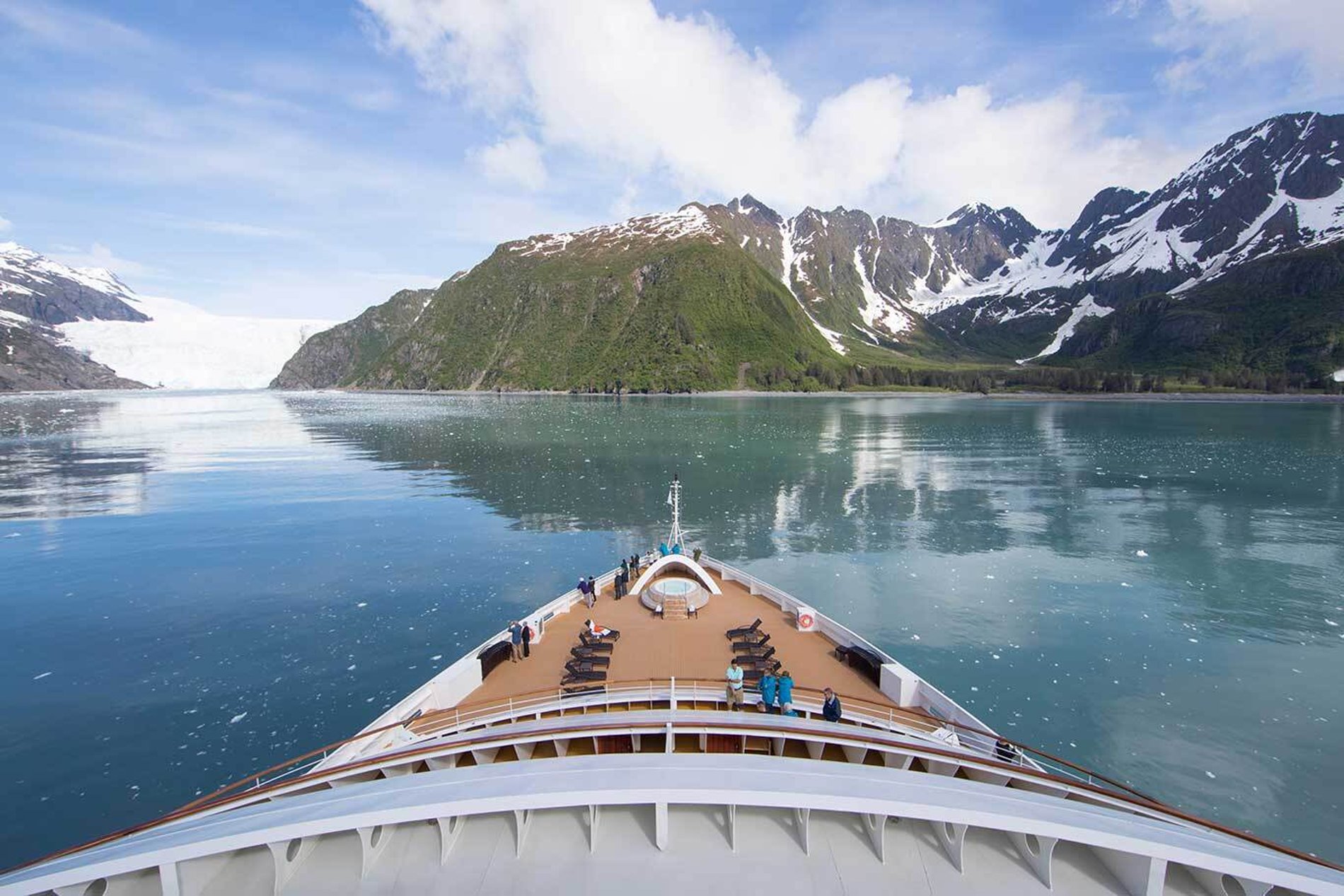 Amazing in Alaska 2022: The Seabourn Difference
No other cruise line can match Seabourn when it comes to providing one-of-a-kind experiences in Alaska
As a destination, Alaska has it all. Vibrant native cultures, rustic frontier towns and abundant wildlife merge to create a unique cruise holiday, and with Seabourn, you can marvel at all this land has to offer from a six-star ship that defines what it means to travel in luxury.
Following travel restrictions, it's time to make sure your next cruise offers the trip of a lifetime and joining Seabourn on a voyage to Alaska will satisfy all your desires. From May 2022, Seabourn Odyssey will sail to Alaska and British Columbia with a series of seven, 10 and 11-day voyages.
The ship will offer 11 seven-day voyages between Vancouver and Juneau, as well as four 10 and 11-day roundtrip Vancouver voyages. All itineraries will feature optional Ventures by Seabourn excursions including kayaking, Zodiac cruising, and hiking outings. In addition, you can combine seven-day voyages into 14-day round-trip sailings from Vancouver throughout the season.
The 2022 season promises much excitement, cruising around Queen Charlotte Sound, Ketchikan, Sitka and Glacier Bay on the seven-night Alaska Inside Passage itinerary, or Hubbard Glacier, Inian Islands – nicknamed the 'Laundry Chute' because of the tidal currents that surge through the narrow channels – and Icy Strait Point on the 11-night 'Inside Passage & Alaska Fjords' voyage.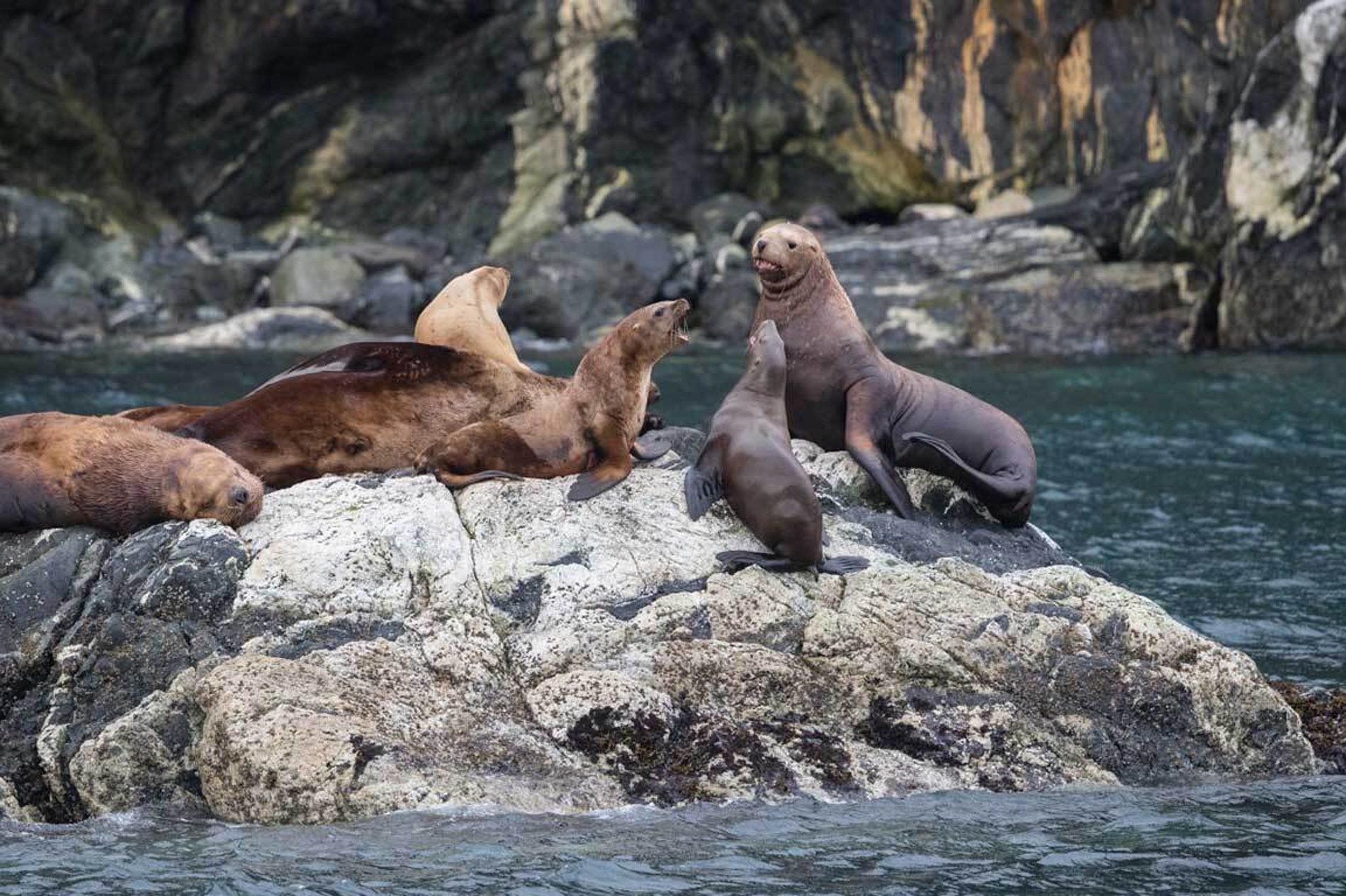 Special extras with Seabourn
When sailing with Seabourn to this majestic destination, you can also enjoy the optional Ventures by Seabourn programme, which includes sea kayak, catamaran or Zodiac tours in select destinations, allowing you to explore up-close at sea-level, with guidance and insights from a highly skilled expedition team.
These special adventures (which come at an extra cost), have been designed to give you the opportunity to engage with destinations in a more interactive and experiential way, all hosted by expert guides.
For example, on the 'Misty Fjords by Zodiac' venture, your captain will take you to the most remote part of the Misty Fjords National Monument. This territory, which explorer John Muir classed among the most beautiful places he had ever seen, is inaccessible by ship. Again, another example of how Seabourn takes you to Alaska in ways other cruise lines simply cannot.
The magic doesn't stop there, however. Sample the 'Caviar on the Ice' party and other special deck events, as you cruise on seven to 14-day itineraries that give you more in-depth and immersive experience to places where larger ships cannot follow.
On board, you'll also be able to join special Seabourn Conversations, where expert guest speakers share their secrets on everything from the environment to wildlife – and, of course, you're never far away from an opportunity to see the wildlife in its natural habitat, either on board or ashore. These seminars and presentations add insights on regional wildlife, natural and cultural history, and geography.
Alaskan summer days can be surprisingly warm (pack layers in case of rainfalls), and don't worry about those cooler days and nights, as you'll have a complimentary Seabourn all-weather jacket on hand to keep you warm.
It's not purely about what happens during your cruise itinerary, either. Pre- and post-journeys mean you discover Denali National Park by scenic air and deluxe rail, or experience the spectacular Unesco World Heritage Banff National Park and the Rocky Mountaineer as a pre-cruise option.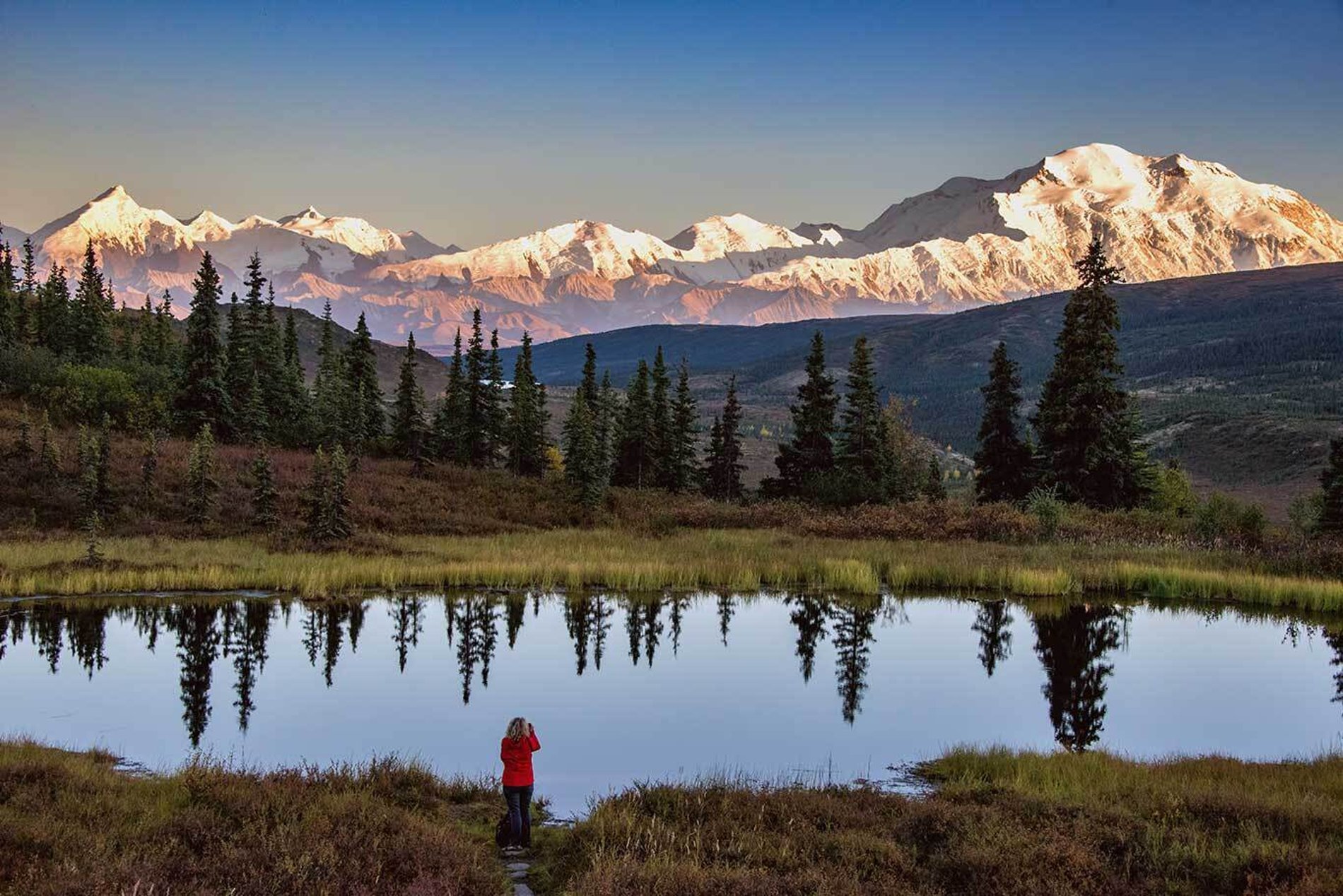 Seabourn's accommodation features a spacious private veranda in nearly all the luxuriously appointed suites. On board the ship, there are at least four restaurants, including The Grill by Thomas Keller, featuring dishes curated by the multi-Michelin starred US chef. Guests will also be able to taste regionally inspired cuisine using local seasonal produce and seafood – and you can enjoy the six or more open bars and lounges alongside ample deck space, sparkling pools and the pampering delights of the Spa at Seabourn.
The all-inclusive lifestyle also makes Seabourn a very social place to be, from champagne on deck to cocktails in The Club, that include exclusive fine craft cocktails created by master mixologist Brian Van Flandern.
The intimate Seabourn Odyssey, which accommodates just 458 guests, gives you the ultimate private club atmosphere and the highest in personal service, with a passionate crew that go above and beyond to exceed your expectations. The ocean-front suites really come to the fore in Alaska, ensuring you never miss the views – of which there are many in this great land.
Only Seabourn offers the combination of immersive, expedition-style adventure and unmatched, ultra-luxury amenities that you deserve when visiting Alaska.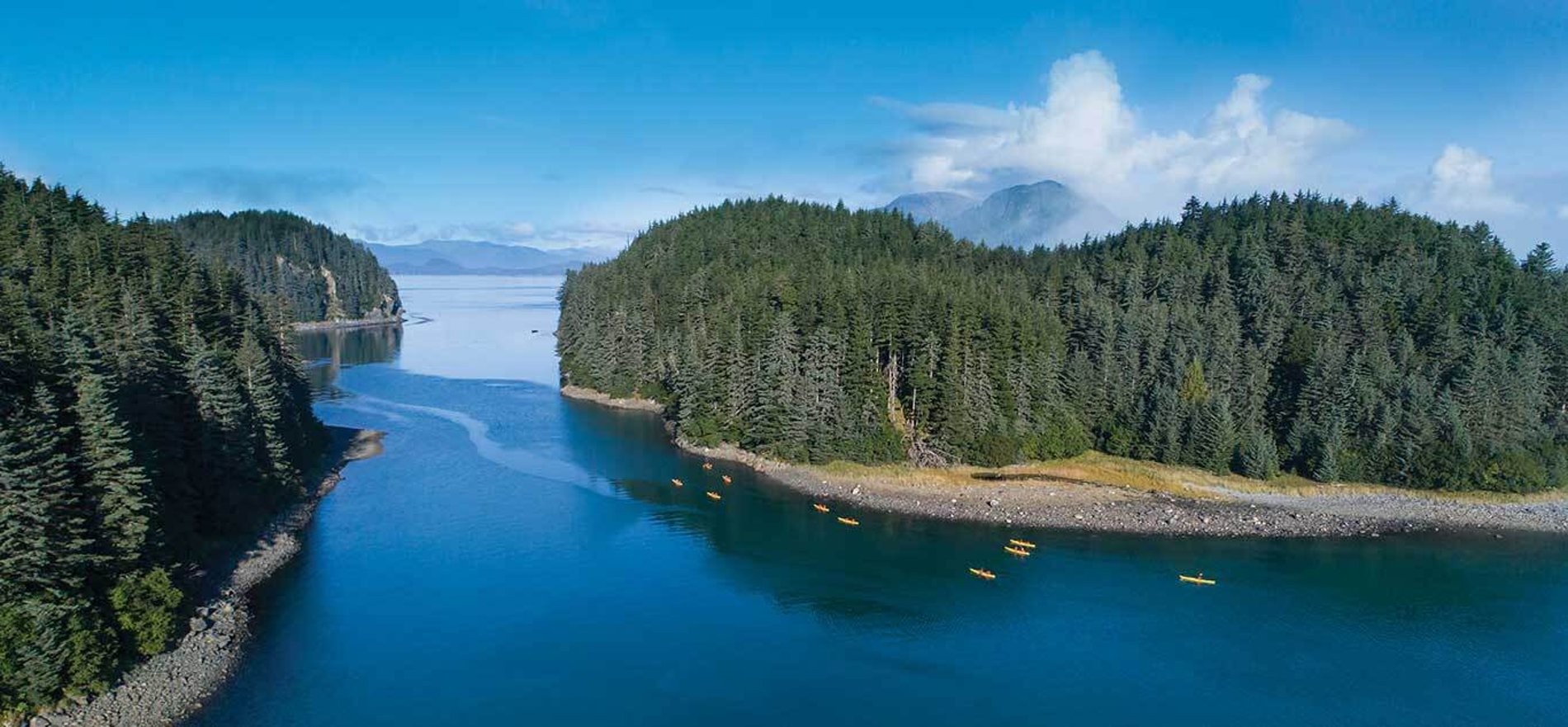 Seabourn sample itineraries 2022

7-night Alaska Inside Passage & Glacier Bay
Cruise from £3,999phttps://www.worldofcruising.co.uk/woccp/entries/cruiseNews/7887275-amazing-in-alaska-2022-the-seabourn-difference#
27 May, 16 September 2022
Vancouver, cruising Queen Charlotte Sound, Ketchikan, Sitka, Cruising Glacier Bay; Inian Islands & Icy Strait Point; Haines & Cruising Lynn Canal; Juneau

11-night Inside Passage & Alaska Fjords
Cruise from £5,999pp
10 June 2022
Vancouver, cruising Queen Charlotte Sound, Rudyerd Bay & cruising Misty Fjords;
Ketchikan, cruising & Clarence Strait & Snow Pass; Sitka, Hubbard Glacier; Inian Islands & Icy Strait Point; Juneau, transit Decision Passage & Summer Strait; Wrangell; Bella Bella & Princess Royal Channel; cruising Alert Bay, Johnstone Strait & Seymour Narrows; Vancouver

10-night Alaska Fords Odyssey
Cruise from £5,499pp
21 June 2022
Vancouver, cruising Queen Charlotte Sound, Ketchikan, cruising & Clarence Strait & Snow Pass; Sitka, Inian Islands & Icy Strait Point; Juneau, Tracy Arm or Endicott Arm; transit Decision Passage & Summer Strait; Wrangell; Rudyerd Bay (Misty Fjords); Princess Royal Channel; Seymour Narrows; Vancouver
Visit seabourn.com for more information or call 0344 338 8615 for reservations.