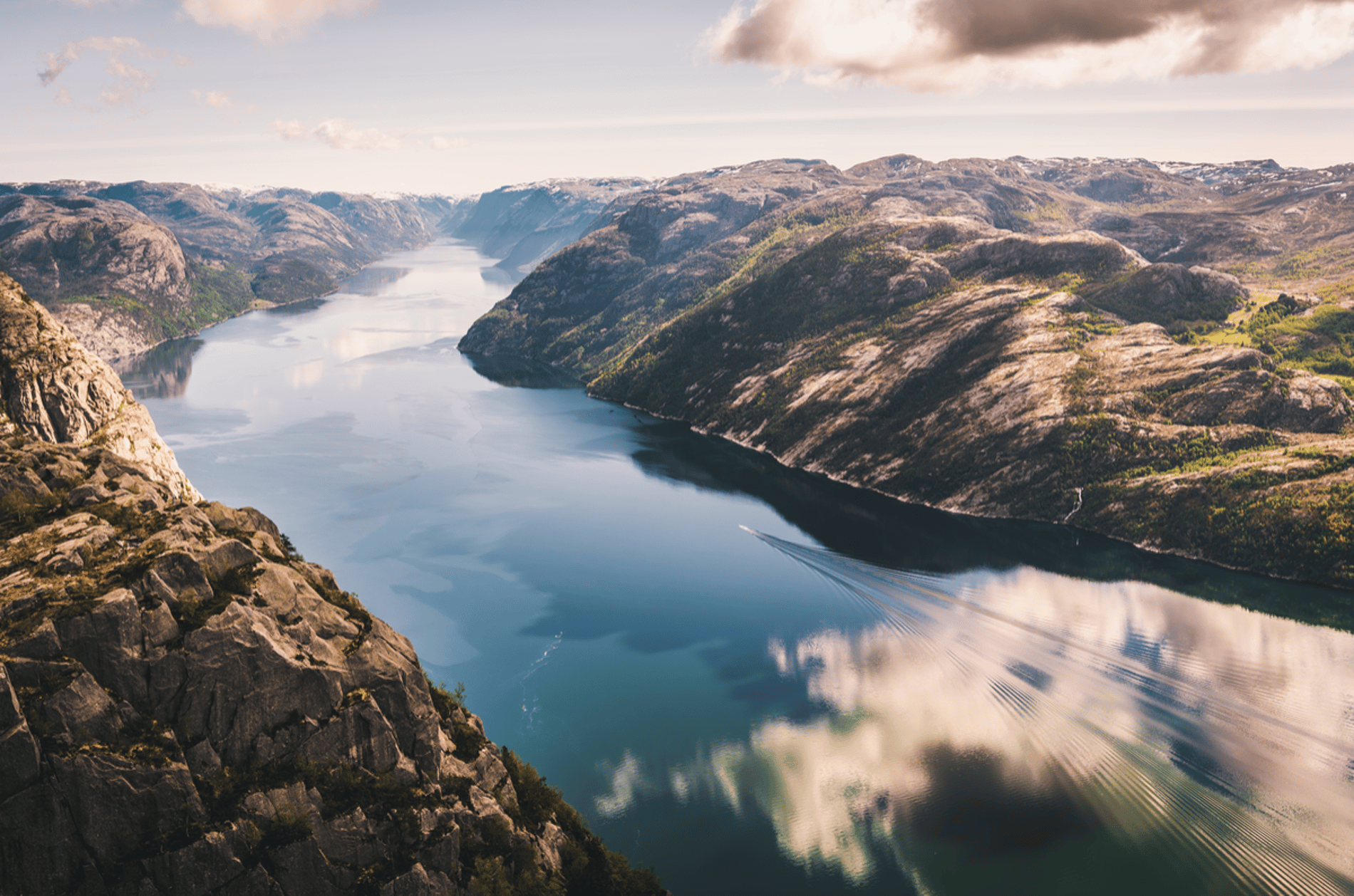 Anarchy on the high seas?
A Sex Pistol on a cruise ship? Surely not! But it happened, and we have the pictures – and the words – to prove it. God save the Queen", sang patriotic Brits in 1977, the year of Her Majesty's silver jubilee. "…She ain't no human being," added four spotty, spiky-haired and outstandingly tuneless youths, who
A Sex Pistol on a cruise ship? Surely not! But it happened, and we have the pictures – and the words – to prove it.
God save the Queen", sang patriotic Brits in 1977, the year of Her Majesty's silver jubilee. "…She ain't no human being," added four spotty, spiky-haired and outstandingly tuneless youths, who had already sealed their immortality by swearing on teatime TV.
After kick-starting a punk revolution, the Sex Pistols burned brightly but briefly and soon imploded. While Sid Vicious fell victim to his drug habit, lead singer Johnny Rotten went on to a successful (if somewhat more conventional) music career. So did Glen Matlock, who preceded Vicious as the band's bassist, and who gets a writing credit on some of their most infamous songs. In the 40 years since the Pistols' heyday he has launched the band Rich Kids with Midge Ure, played with legends such as Iggy Pop and The Faces, joined his former band mates for the occasional Pistols reunion and built a solid solo career.
You could say he has lived a full life – except that, at the age of 61, Glen had never set foot on a cruise ship. Here at World of Cruising we thought something should be done about that. After all, you're never too young to cruise, or too old, or too rock 'n' roll. So where would we send him?
To some people, Fred. Olsen epitomises the more genteel end of the cruising market: traditional, British and deeply respectable. In other words, perfect (and with one of the highest levels of repeat bookings in the industry, they're clearly doing everything right).
So would Glen be pretty vacant about his five-day Fjords cruise aboard Balmoral, or would there be anarchy? Never mind the rowlocks – here's his cruise diary…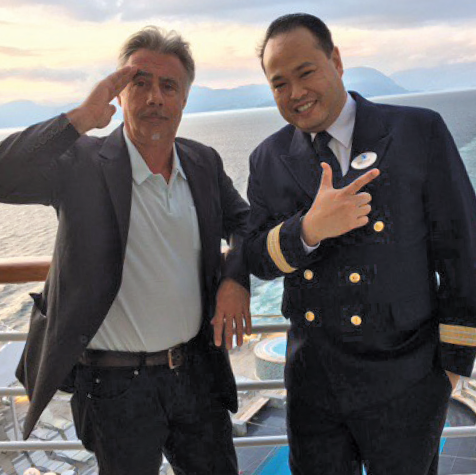 "WE NEARLY missed it. I'd just got back from a Japanese tour with some major travel delays, and the check-in at Newcastle cruise terminal had closed. But they got us up the gangplank a bit sharpish and the ship was on its way before our feet had touched the deck.
My partner Claire was with me, and we spent the first night exploring and getting hopelessly lost. I was impressed by the sheer size of the ship, and the number of bars and function rooms. And I was amazed when someone said that 1,800 passengers makes Balmoral quite a small ship these days.
Our cabin was comfortable, though the decor reminded me of a Post House hotel room in the Eighties – I stayed in a lot of those. One thing that annoyed me a little, and it's the same in most hotels, is that you can't open the windows. But it was minor gripe.
The bed was really comfortable and I slept like a log every night.
I must admit I was a bit bemused to find myself on a cruise. I've never been keen on boats, partly due to my late dad, who took a troopship to Egypt during his National Service. He used to tell us about the terrifying swell in the Bay of Biscay, and that put me right off. But I also believe you should try everything once – well, nearly everything – because you just never know.
As it turned out, the sun shone, the sea stayed calm and everyone looked happy. There was an 80-year-old lady on board, travelling with her son – she even asked me to dance on the last night – and seeing her made me sad that I'd never done this with Dad.
On our first night in the Spey restaurant a few people had heard that they'd be dining with a Sex Pistol.
I think they were a little disappointed that I didn't have a safety pin through my nose. A few even mentioned that I looked too suave and debonair to be punk rocker. Discerning lot, I thought.
The fact is, the Pistols were a long time ago. Now I'm just some bloke who plays guitar every now and then, and who wants to see as much of the world as possible while he's doing it. After a gruelling tour I just felt like chilling out, and a cruise seemed the perfect way to do it.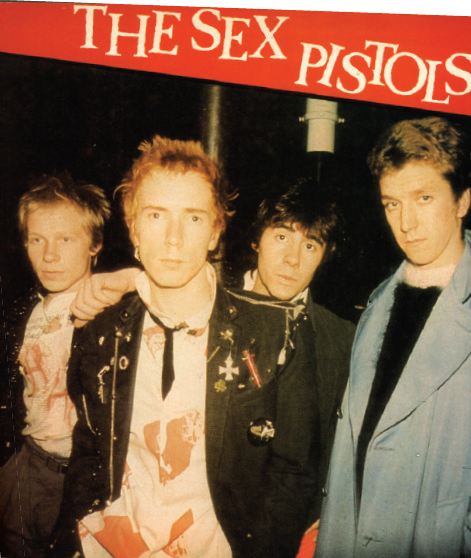 I'd taken a good supply of books and crosswords but in the end I didn't need them. We didn't even turn the TV on. I just watched the world go by and indulged in my favourite pastime of people-watching.
There were a few Hyacinth Bucket types on board, and I noticed a couple of people on their own who looked a bit sad. I was tempted to talk to them until I realised they might just have had a ruck with their other half, so decided against it.
I had to knock drinking on the head a while ago but there's no doubting alcohol does help to break the ice. When you're having a drink at the bar you tend to talk to anybody. I can't do that now. But I'm fortunate in that people sometimes know who I am and come up to me and instigate conversations. And I haven't given up all my bad habits. I still smoke – which I'm not proud of – and there were several other smokers at our table so our dinner conversations continued outside.
A few passengers recognised me and asked for my autograph, which I'm always happy to sign. Some said they were shocked to see me – to which I always reply, 'Everyone's got to be somewhere.'
The food was superb, and it turned out the maître d' was a guitarist who loved the Pistols. He also introduced me to one of the chefs, who played in a heavy metal band in the Philippines.
I never have breakfast back home and seldom eat before 8pm. But as soon as I start having breakfasts, as I did on Balmoral, I'm hungry by lunch time. I get into the groove.
The service was first-class too, and I never heard anyone complain. Fred. Olsen seems like a small, well run, friendly company and everything was relaxed. The whole experience felt essentially British, in an attractively old-fashioned way, tipping its hat to an age when people liked to dress up for dinner, talk into the night and not rely on mobile phones for entertainment.
I dressed quite soberly, nothing punky. There was one formal night and some people were done up to the nines, but you didn't need a tuxedo as long as you looked passably smart.
We saw several shows in the Neptune Lounge – the standout was a comedian who did a hilarious version of My Way (I think he'd been on Opportunity Knocks). I even went to a talk by an ornithologist who did bird impressions, and I couldn't believe the place was packed. And I loved the professional dancers, very elegant in their white trousers and white shoes. One of them reminded me of Barry, the dancer in Hi-De-Hi.
The bands weren't bad either. I had a knees-up one night, and even did the twist. There was a themed rock night, and people were trying to persuade me to play. I did have my guitar on board but it didn't come out of its case. Looking back, maybe I regret that.
I think there were enough people on board who would have enjoyed hearing a couple of the oldies.
I've played in Norway several times but I still wasn't prepared for its spectacular beauty. Lysefjord, Hardangerfjord, Maurangerfjord – wow! This really is some of the most breathtaking scenery in the world, and because of the "smaller" size of Balmoral (still can't get my head round that) the ship can go quite a way inland so you see these epic waterfalls, stunning glaciers and colossal mountains, all too beautiful for words.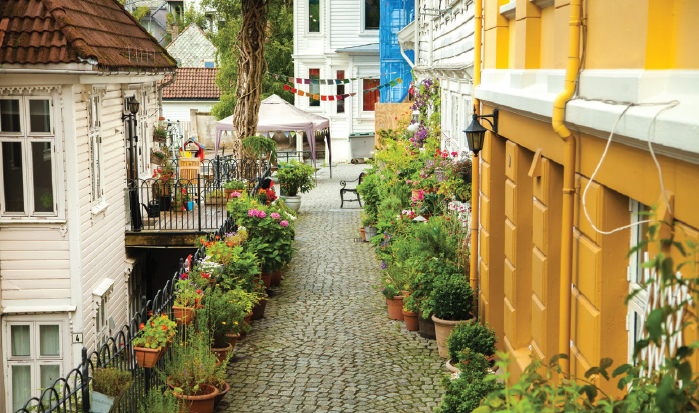 Our first port of call was Bergen, one of my favourite towns. I sat outside a Cornish pasty shop and watched people dressed as Vikings tossing swords and axes at each other. I think they were rehearsing for an event later that day – it was all was pretty surreal. Then we took the funicular railway up Mount Floyen and strolled round Bryggen Wharf, which is listed by UNESCO.
Every time I go away I buy the strangest sweets I can find for my two sons, even though they're now both in their twenties. In Japan I got them wasabi-flavoured KitKats, and in Eidfjord I found some fish-shaped liquorice covered in salt. I also wanted a Norwegian sweater, because at home I have this sheet-music book by The Shadows, and on the cover they're all wearing these jumpers, with big quiffs. That struck a chord with me and I've always fancied one, but it turned out they cost an absolute fortune.
The other port of call was Eidfjord and, like Bergen, it was straight off the ship into the port, no tenders. There were organised tours available but I like to wander off the beaten track, taking in the vibe. We found a path running alongside rapids, a real torrent, that led to a lake. There was a fishing lodge with folding chair that someone had obviously left out for other people to use, so we obliged. It was warm and sunny and we were the only ones there. Magical.
By the time we got back to the ship I must admit my legs were starting to feel tight from all the walking. But then I had an incredible massage by a Filipina masseuse in the Atlantis Spa, right in the front of the ship with a window overlooking the sea.
Being spoiled like this was a fantastic experience and a far cry from the old Punk days, when I used to share a squat in Denmark Street with the band. I guess we've all come a long way since then. I still see Paul Cook and I've seen Steve Jones several times but I haven't seen John since we walked off stage in Spain in 2008. And that suits me fine."
BOOK IT
Fred. Olsen Cruise Lines' "Five-Night Fjords" voyage, round-trip from Newcastle via Bergen and Eidfjord, departs 3 May 2018. Prices from £649 per person, based on an interior twin room, including all food and entertainment on board. See fredolsencruises.com.