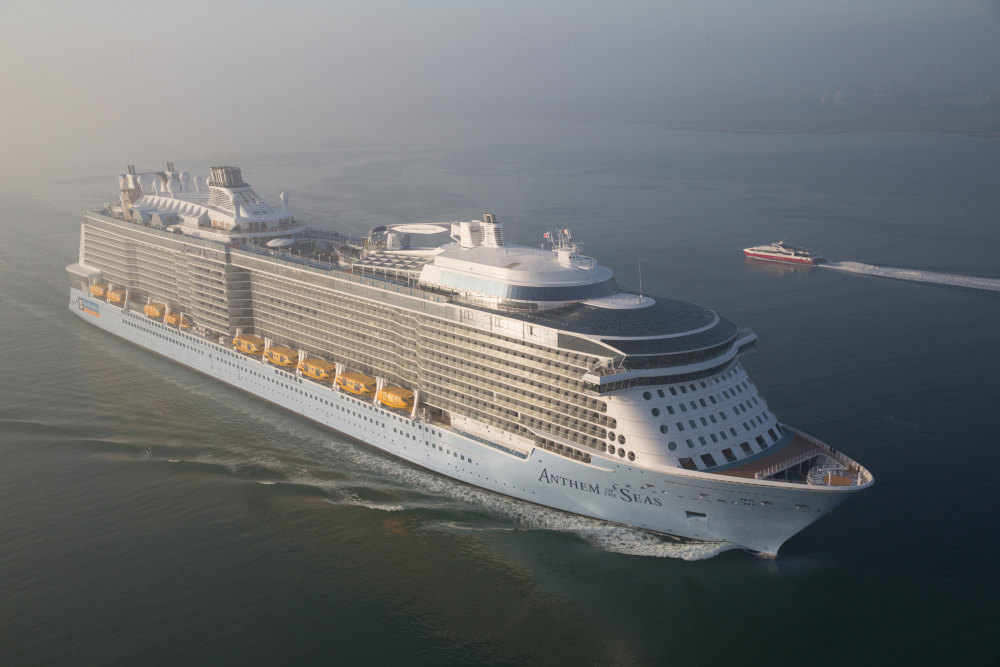 PICTURES: World's third largest cruise ship sails into Southampton
Royal Caribbean has released a series of photographs showing their latest Quantum-class cruise ship Anthem of the Seas sailing into the port of Southampton. The photographs show the world's third largest cruise ship sailing into the port of Southampton. Gigi the giraffe can be seen next to the rock climbing wall on Deck 15. At
Royal Caribbean has released a series of photographs showing their latest Quantum-class cruise ship Anthem of the Seas sailing into the port of Southampton.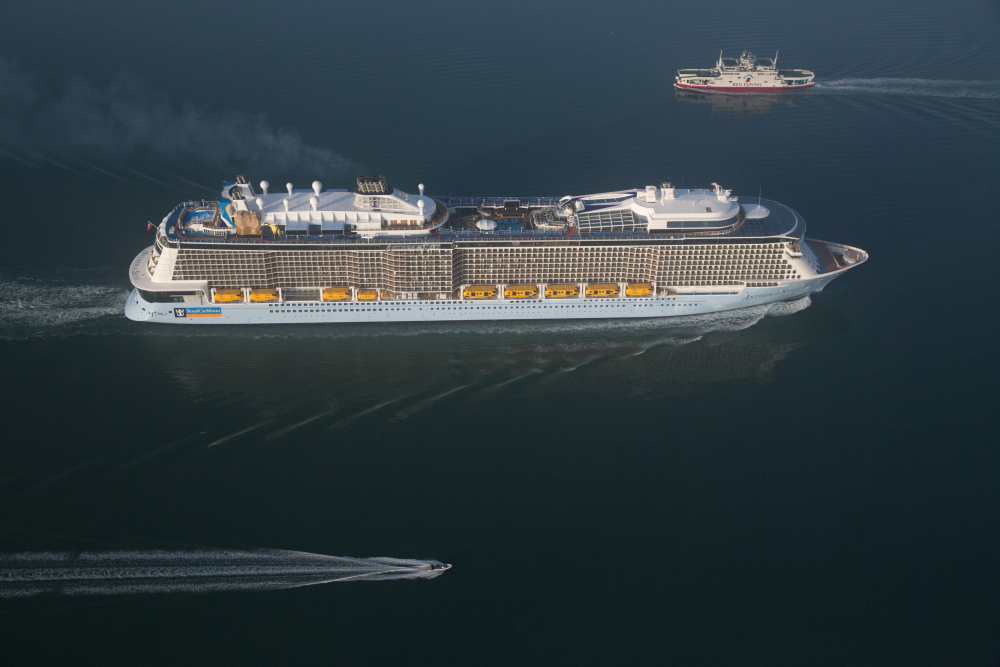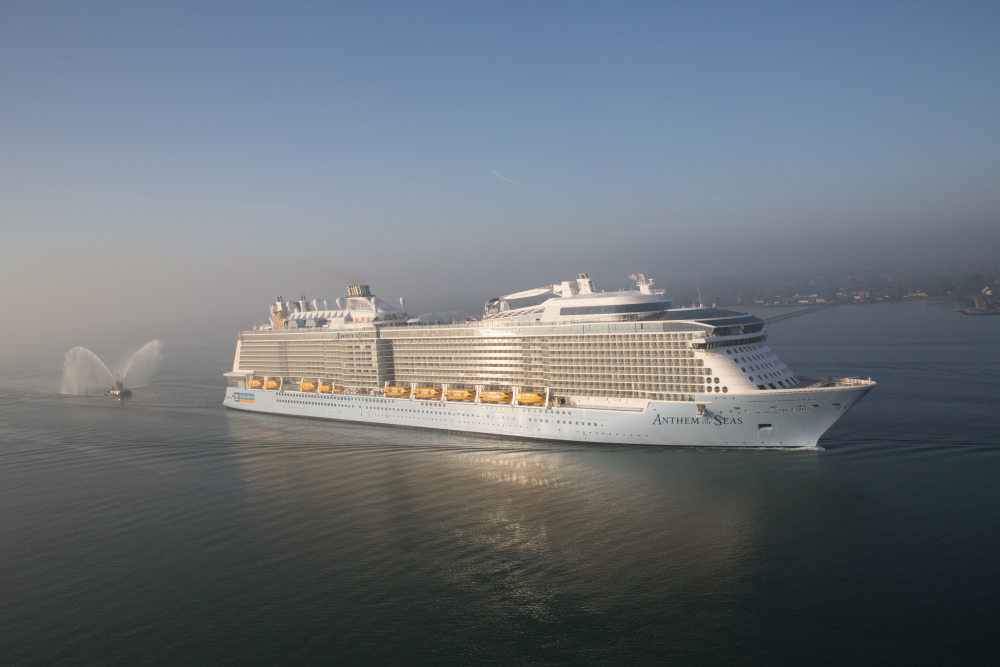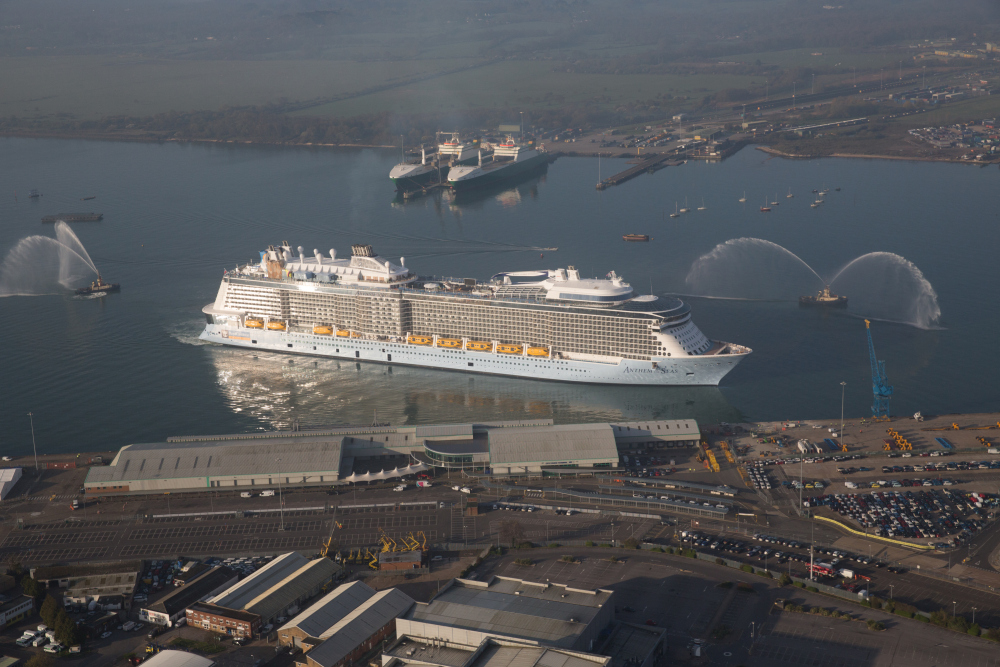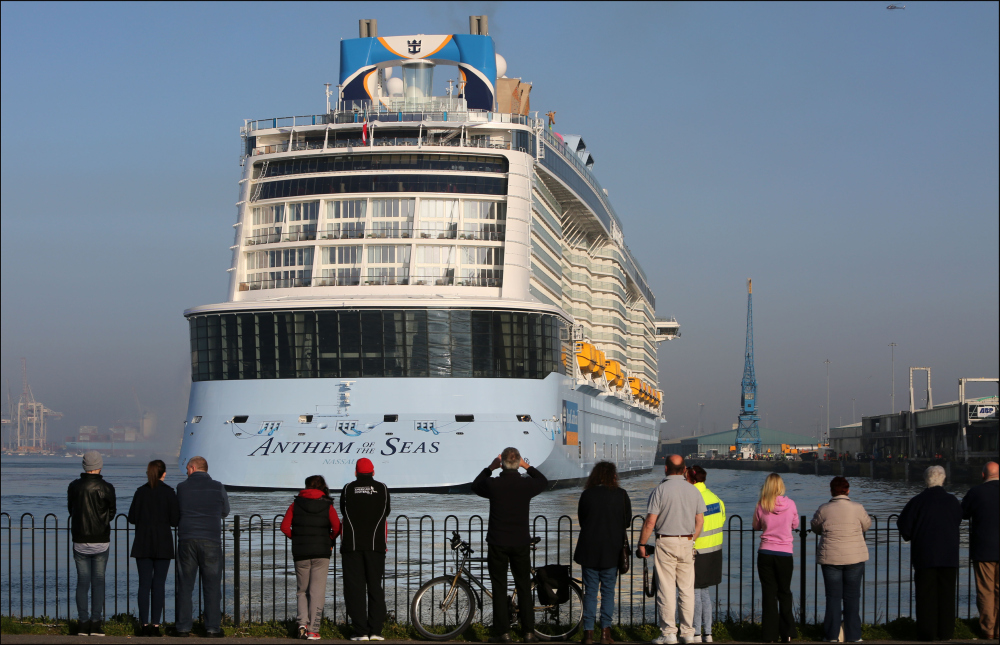 The photographs show the world's third largest cruise ship sailing into the port of Southampton. Gigi the giraffe can be seen next to the rock climbing wall on Deck 15. At the rear on Deck 16 the indoor skydiving facility can be seen.
Anthem of the Seas will spend the summer 2015 season home-ported in Southampton before heading over to New York. Independence of the Seas will then home-port once again in Southampton for the summer 2016 season.
(Photo credits to Royal Caribbean)