Search for your ideal Cruise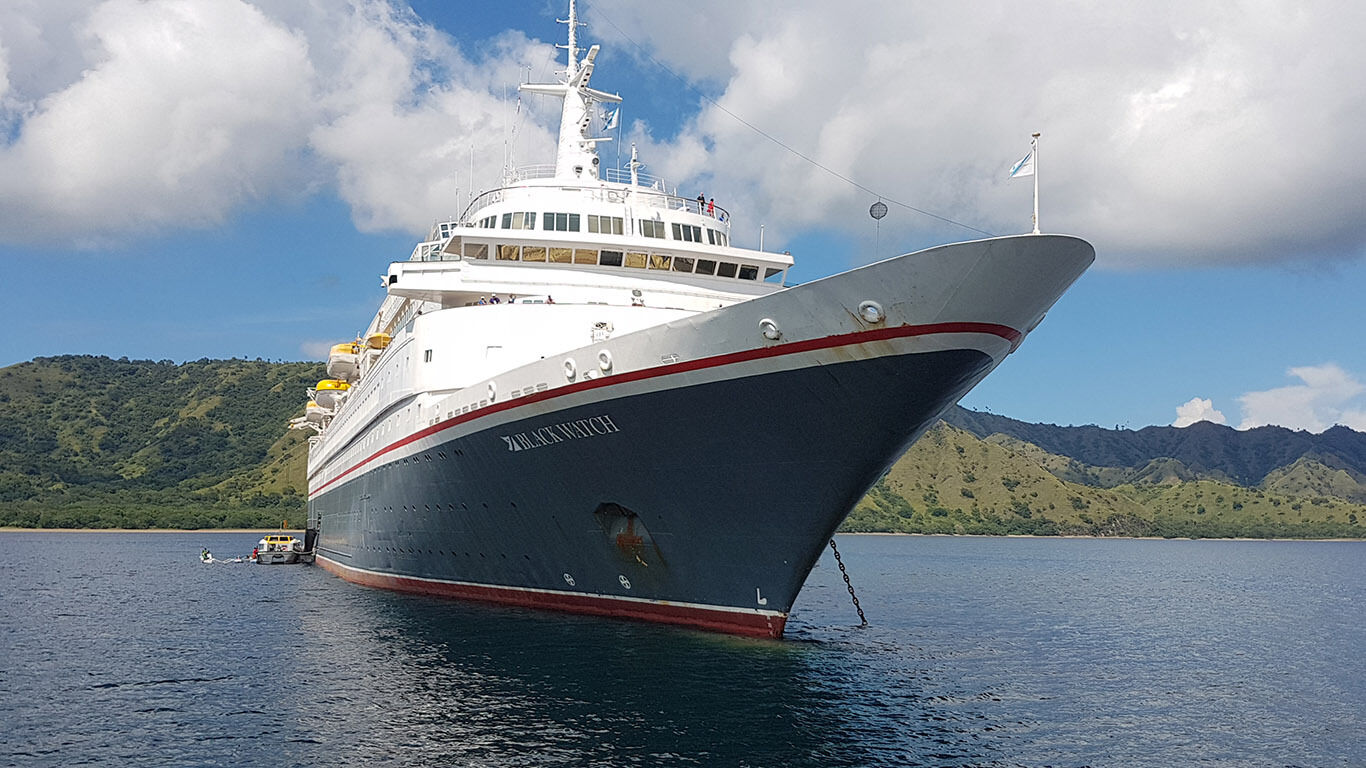 Around The World With Fred: Just what is a world cruise like?
Danielle Fear talks to us about what she learned after her epic world cruise with Fred. Olsen came to an end
Danielle Fear talks to us about what she learned after her epic world cruise with Fred. Olsen came to an end
After 108 nights at sea, Danielle Fear's world cruise has come to an end. During her time at sea she visited six continents and over 20 countries, including Ecuador, Australia and Jordan, each of which presented a vast array of culture, history and food to be enjoyed.
But all good things must come to an end, and so, we caught up with Danielle safely back home in the UK to find out what she really thought about her three month plus journey, what advice she'd give to anyone embarking on a similar cruise and if she would like to do it all over again.
1) Now that the cruise has come to an end was it everything you expected?
It was so much more than I expected it to be.
It was far more family-like than your average cruise. People became friends and then some people eventually felt like family.
I had typical cruise expectations, but this really was a different ball game.
2) What surprised you most about the voyage?
The Pacific. The weather was awful and we missed Bora Bora and Rarotonga. Not much anyone can do about the weather, but I had been looking forward to sun and golden beaches. I always thought of that part of the world as a little paradise, but that's not what we had.
3) What did you find difficult about the cruise which, perhaps, you didn't think you would?
Going back and forth to the laundrette. That was a chore. A necessary evil. I'll not take for granted ever again having my washing machine and tumble dryer within just a few feet.
I know it sounds silly, but it's not the easiest of tasks, especially when one hundred other people are trying to do the same thing!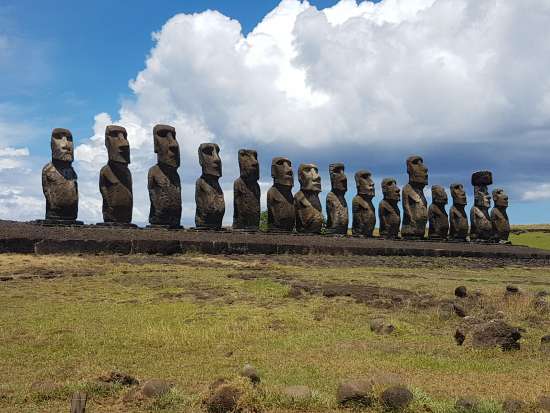 4) What were your highs and lows?
The highs were the destinations. I'd never been to many of those parts of the world before and every place was a new adventure. I love to explore and learn about different cultures, I was in my absolute element.
The lows, becoming good friends with people that at one point or another became poorly and had to leave the ship. We were all there to enjoy the ultimate cruise experience, imagine the sadness if you had to leave before the end? A few people I met had to be medically disembarked, luckily one of them managed to find her way back six weeks later, but the rest were not so fortunate.
5) What was your favourite destination?
I can't possibly pick just one. We called at so many interesting places. I think my top five, in no order, would be Komodo, Egypt, Myanmar, Peru and India.
All different in many ways, but such fabulous and enriching experiences.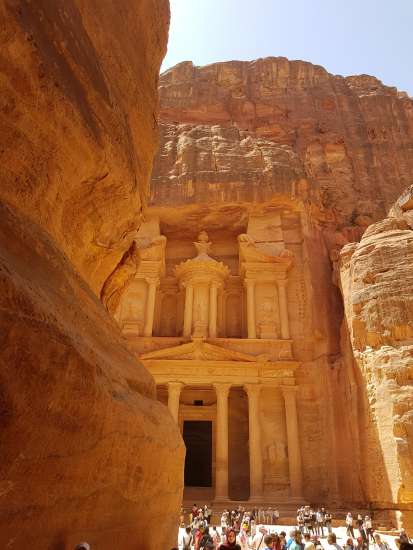 Komodo offered us the Komodo Dragon and the most incredible snorkelling I've ever seen, Peru showed us two sides to life and the likes of Myanmar, Egypt and India offered incredible history, food and culture.
6) And which destination disappointed you?
Papeete, Tahiti disappointed me. Maybe if the weather had been better my opinion would be different, but I wasn't inspired there. It wasn't what I'd quite expected from the South Pacific. The rain was torrential and then we were stuck there for two days because of the cyclone ahead. Would I like to go back and maybe see it again, yes, I guess so, but I'm not in any rush.
7) How about Black Watch itself? Was it like a home-from-home?
She certainly was. I'm going to miss that ship. Once we had been onboard for a few weeks people started to fall into routine. You'd see the same faces in the same places and then conversations would start.
We had the knitting ladies (or the knitting mafia as we called them) on Deck 7 in the Bookmark Café, we would sunbathe aft on Deck 8 port side, the shuffleboard players would be out on the Promenade Deck shouting and screaming, and so on. People haunted the same places and there were over 300 of us on for the entire trip. You can imagine how sad I was to say goodbye.
Black Watch was very comfortable and very relaxed. I'd go back and do it all again in a heartbeat! I am genuinely missing the onboard atmosphere and my floating home.
8) What things did you start to miss once you'd been on Black Watch for a while?
I really missed Warburton's crumpets, fresh milk, soft toilet paper and seeing simple things like cats and dogs.
It's funny because one of the crew had said to me one day that she spotted a cat and went across to take its picture. As she leaned down, it ran away and it made her very sad. I asked her why and she said because we never see any animals on the ship, like you do at home, and when you're onboard for so long, you miss it.
Simple things that we don't even think about in our day-to-day lives. Crazy.
9) How did you manage your diet? We all know cruises are bad for the waist.
I've been quitter restrictive in recent years with the food onboard. I was a lot slimmer before I started cruising and I knew I had to be careful on this trip. At first, I didn't really care too much, but then I started going to late night snacks… EVERY night!
For the last six or seven weeks of the cruise, I either skipped breakfast or I had something very light, for lunch (on sea days) I would have grilled chicken with hummus and for dinner, if I went for dinner, I had tuna, pasta and sweetcorn. I only went off track if we ate ashore or had a special evening booked in the Black Watch Room. I didn't get bored with it and, if I'm honest, I felt much better for it and my first meal at home was tuna, pasta and sweetcorn!
I can tell you that although I don't weigh myself (no one needs that in their life) and I ate my entire bodyweight in fried chicken almost every night, I lost weight! My jeans are too big, my black trousers are too big and even some of my pyjamas are too big. How's that for being a star pupil!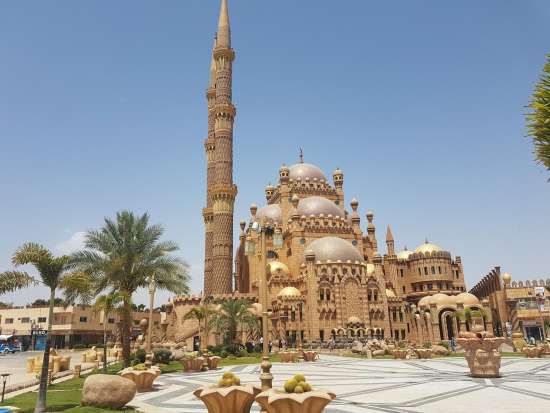 10) What tips would you give someone going on a world cruise?
Don't worry about packing your entire life and taking it with you, as I did. I didn't wear half of the clothes that I took with me because it was just too hot. I had trainers that never left the wardrobe. Pack a few warmer outfits, but the rest needs to be light and airy. The best thing to do is buy as you go.
Also, forget about getting foreign currency before you leave. It was so easy to exchange, even in places like India. You'll have no problems. Take GBP and USD, that's all you need to think about.
Try and take an empty case with you. I met so many people that said they had hardly been shopping during the cruise, yet they were the ones that ended up having to buy extra luggage. It can be very easy to forget what you bought three months ago.
Lastly, enjoy every single second of it. The beginning started slowly, but the last month by went in the blink of an eye. I actually still can't believe that I am back at home!
11) What would you change if you could go back and do it all again?
Nothing. Absolutely nothing. How it was, was how it was meant to be. I did everything I wanted to do and more. I ticked off so many things that were on my bucket list. I met some wonderful people and in general, I had the absolute time of my life.