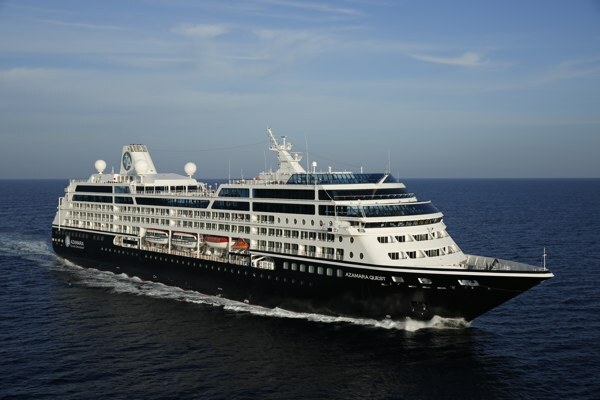 Azamara Club Cruises offers a trio of choices
In its latest Choices promotion luxury cruise line Azamara Club Cruises is offering a guests the opportunity to choose one of a trio of extras on selected cruises sailing during 2015, 2016 and 2017. The cruise line is offering the choice of either $1,000 on-board credit per stateroom, free (or reduced) airfares or a free
In its latest Choices promotion luxury cruise line Azamara Club Cruises is offering a guests the opportunity to choose one of a trio of extras on selected cruises sailing during 2015, 2016 and 2017.
The cruise line is offering the choice of either $1,000 on-board credit per stateroom, free (or reduced) airfares or a free stateroom category upgrade on applicable sailings on-board Azamara Quest and Azamara Journey.
A selection of promo codes are required to take advantage of these offers. The code CHOICES OBC can be used to qualify for the free on-board credit, CHOICES AIR can be used to benefit from free flights or reduced airfares, and CHOICES UPG will enable the stateroom category upgrade.
The offer is valid on new bookings made before 28 February 2015 and only one offer can be used per booking. Full terms and conditions can be found on the Azamara Club Cruises website here.
(Photo credit to Azamara Club Cruises)