Search for your ideal Cruise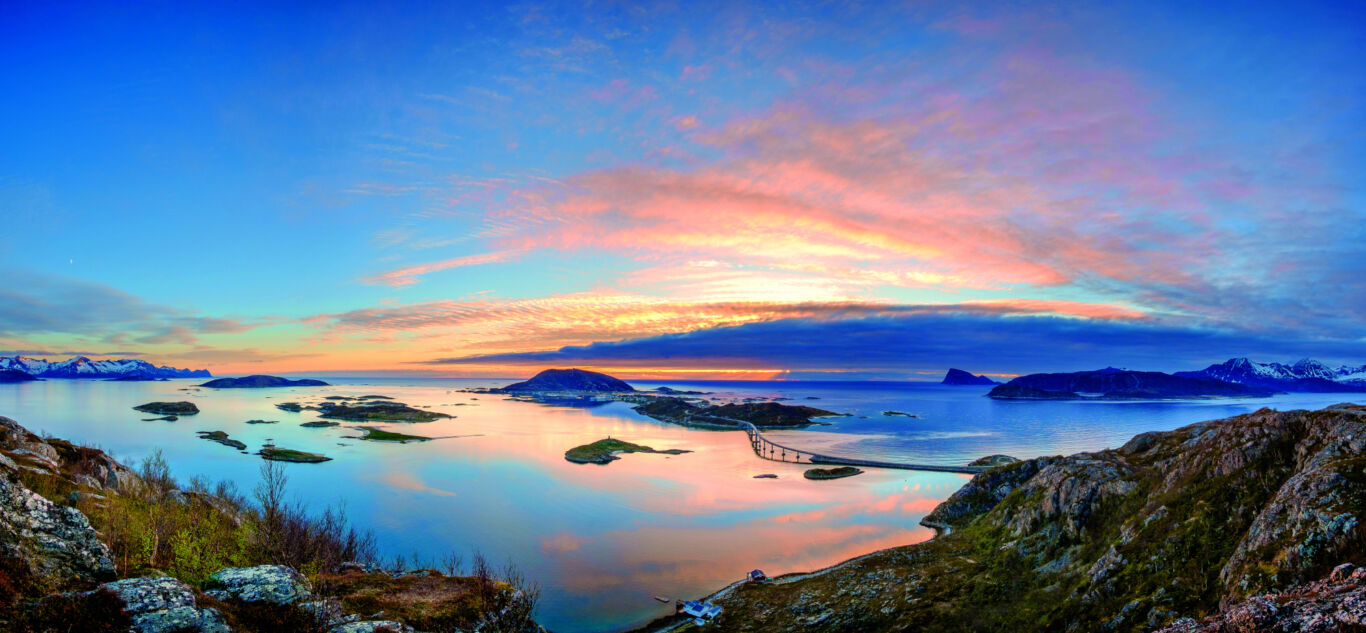 Be a North Cape adventurer with Saga
Saga's guests have the opportunity to watch wildlife from the decks of Saga Pearl II with members of ORCA, the European whale and dolphin conservation charity. The ORCA team will be on board the North Cape Adventurer cruise on May 28, 2017 to record wildlife sightings and help guests spot whales as the ship sails in
Saga's guests have the opportunity to watch wildlife from the decks of Saga Pearl II with members of ORCA, the European whale and dolphin conservation charity.
The ORCA team will be on board the North Cape Adventurer cruise on May 28, 2017 to record wildlife sightings and help guests spot whales as the ship sails in Arctic waters.
Guests can also learn about Arctic wildlife during onboard lectures and discover more about the region's birdlife during talks from an ornithologist.
Saga Pearl II's first port of call is Stavanger, Norway with an option to join a helicopter flightseeing tour over Pulpit Rock, a geological formation which is 1,982 feet high and measures just 82 feet across. The next port of call is Eidfjord to see cascading waterfalls. Guests can explore and take a tour into the Måbødalen Valley to Hardanger Mountain Plateau, where wild reindeer herds roam.
The ship then visits Trondheim dominated by the Nidaros Cathedral.
The 449-passenger Saga Pearl II cruises on through the Inner Passage before arriving in Leknes, in the Arctic Circle, where guests can board a RIB (rigid inflatable boat) to look for sea eagles.
Hammerfest, the world's most northerly town, is the next port of call. The indigenous Sami people thrive here and there is an option to visit the Mikkelgammen Sami Camp to learn more about Sami history and culture.
The cruise calls into Honningsvåg, the capital of Norway's North Cape, before calling into Tromsø, 200 miles inside the Arctic Circle, an excursion takes guests to the Tromsø Wilderness Centre with the chance to meet some of the 200 huskies.
Scenic sailing continues into UNESCO-listed Geirangerfjord and there's another chance to board a RIB boat to speed along the fjord which is encircled by snow-capped mountains.
Bergen is the last port of call and the Vossbannen Steam Railway is an optional excursion. From Midttun Station, guests can board the heritage train pulled by a restored steam locomotive dating from 1913 which runs alongside farms, lakes, rivers and valleys surrounded by mountains.
For details visit saga.co.uk/ocean-cruises or call 0800 50 50 30