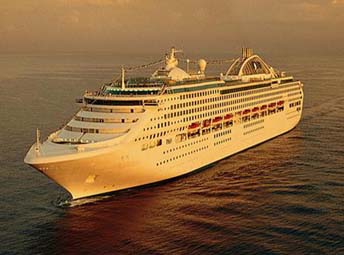 Britain remains Europe's top cruise market
The UK cruise market has passed the one million passenger mark for the first time according to figures released today by cruise body CLIA UK & Ireland. Statistics show that the UK retains its position as Europe's number one market accounting for 27% of cruise passengers, second only to North America globally. The number of
The UK cruise market has passed the one million passenger mark for the first time according to figures released today by cruise body CLIA UK & Ireland.
Statistics show that the UK retains its position as Europe's number one market accounting for 27% of cruise passengers, second only to North America globally.
The number of British and overseas passengers joining their cruise at a UK port grew 10% to 1,062,000 in 2013, whilst the number of passengers on day visits to one of the UK's 51 cruise ports jumped by 20% to 866,000.
Cruising has grown by 43% since 2008 with lastest figures showing an additional 25,000 (1.5%) of British passengers taking an ocean cruise in 2013. The number of Europeans taking an ocean cruise grew 4% in 2013 to 6.357 million.
The Mediterranean remained the most popular choice for British passengers, accounting for 644,000 of them, although Northern Europe cruises have grown by 20% to 531,000 in 2013.
A wider trend has seen a continuing increase in the number of UK passengers starting their cruises at home rather than overseas. Just six years ago, only a third of UK passengers started their holiday from British ports. By 2013, it was almost half (49%).
This growth comes at a time of sustained investment by the cruise industry. This year and next year 13 ocean cruise ships will be launched at a cost of £5 billion.
Andy Harmer, director CLIA UK & Ireland, says: "Momentum has returned to the UK cruise market in 2013 with significant growth in passengers numbers and especially in embarkations from our home ports – both of which are impressive achievements when set against a backdrop of an economy that has proven slow to recover."[button link="#" preset="blue"]hello[/button]