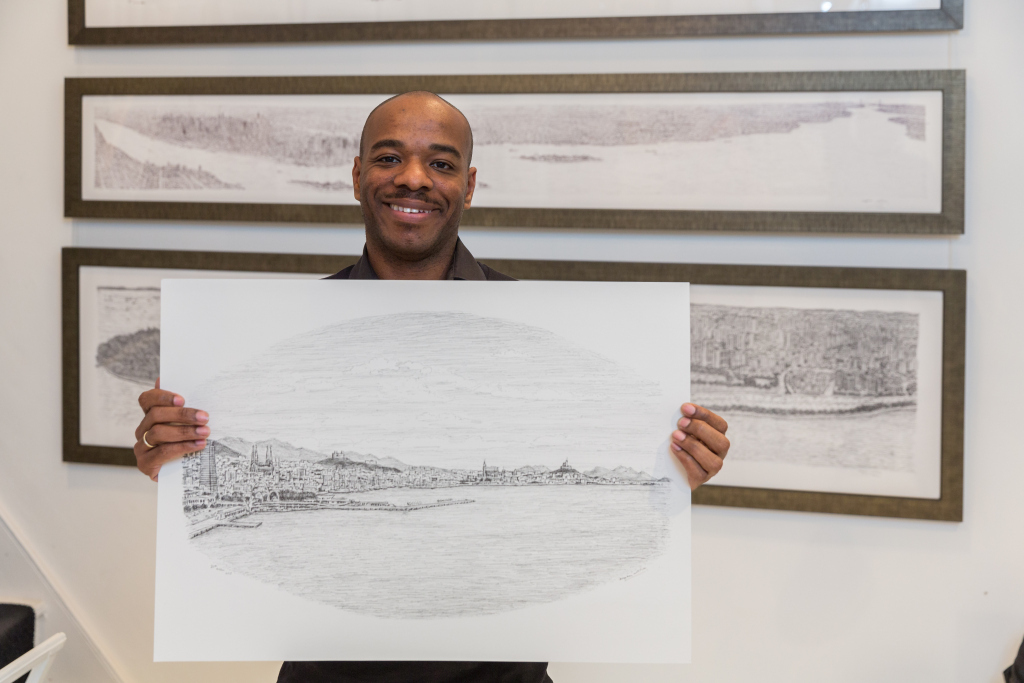 British artist Stephen Wiltshire sketches artwork for Harmony of the Seas
Royal Caribbean has commissioned a piece of artwork from distinguished British artist, Stephen Wiltshire MBE, that will be displayed on Harmony of the Seas. Stephen has a unique ability to sketch entire cityscapes from memory and has created an image combining scenes from the coastal cities of Barcelona, Palma de Mallorca and Marseille. The artwork
Royal Caribbean has commissioned a piece of artwork from distinguished British artist, Stephen Wiltshire MBE, that will be displayed on Harmony of the Seas.
Stephen has a unique ability to sketch entire cityscapes from memory and has created an image combining scenes from the coastal cities of Barcelona, Palma de Mallorca and Marseille.
The artwork includes landmarks such as Barcelona's Sagrada Familia, Palma de Mallorca's Castillo da Bellver and Marseille's neo-Byzantine cathedral. After committing each scene to memory by carefully scanning the coastline, Stephen returned to his London studio weeks later where he sketched the panoramic view with astounding accuracy.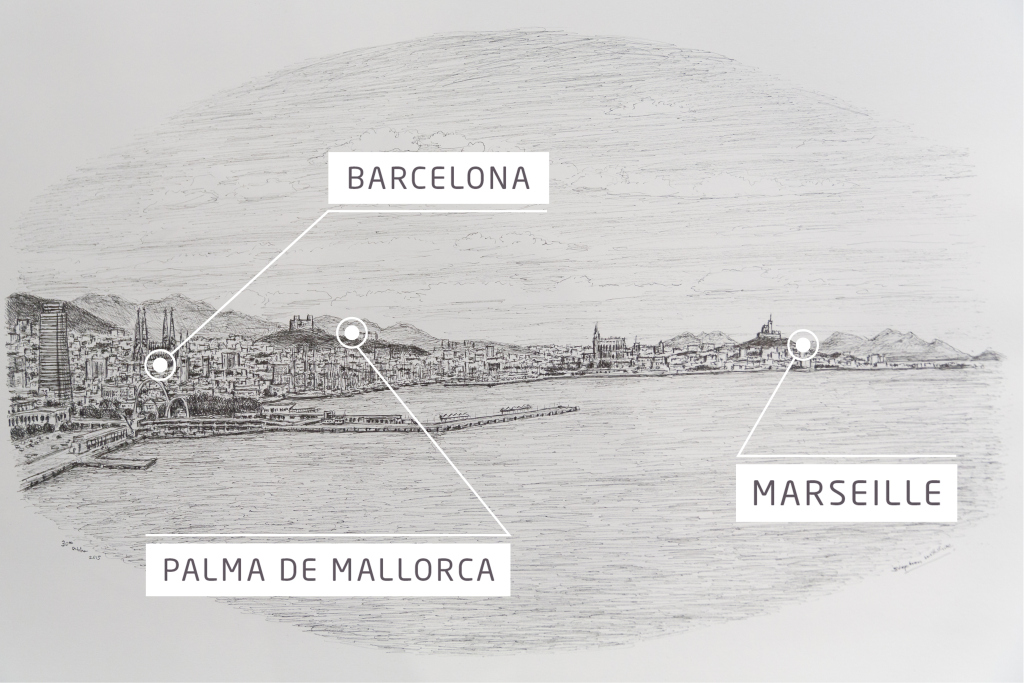 Speaking on his cruise experience Stephen said: "It was the first time I've ever been on a cruise before and the whole experience and range of activities on-board completely took me by surprise. The views were absolutely breathtaking. I spent quite a lot of time visualising the different coastlines of Barcelona, Palma de Mallorca and Marseille to create the final panorama. It was a pleasure to be given the opportunity to create the piece and I'm thrilled that so many people from all over the world will be able to view my work while on the ship."
Stuart Leven, Managing Director of Royal Caribbean UK and Ireland said: "As the largest cruise ship ever built, we wanted to capture something truly extraordinary that reflects the ultimate views people will experience on-board Harmony of the Seas – and the best destinations they can explore off the ship too. The Mediterranean coastline is undoubtedly one of the most awe-inspiring places to visit by sea. We just couldn't wait to give our passengers a taste of its beauty and diversity ahead of the launch of Harmony of the Seas in May 2016."
The artwork will be displayed aboard the 227,000 gross-ton Harmony of the Seas, which will become the largest cruise ship in the world when it launches in May 2016.
Thirty-four sailings of the Western Mediterranean are scheduled from 7 June 2016. During its inaugural summer season Harmony of the Seas is expected to carry 217,940 passengers and will travel a total distance of 53,142 nautical miles around the Mediterranean.
The ship will sail itineraries from Barcelona calling at Palma De Mallorca, Marseille, La Spezia (for Florence/Pisa), Civitavecchia (for Rome) and Naples. Civitavecchia is also offered as an embarkation point. In addition, there will be two short cruises from Southampton in May prior to a repositioning cruise from Southampton to Barcelona. A five-night round-trip sailing from Barcelona in June and a three-night sailing from Civitavecchia to Barcelona in October is also available.
(Photo credits to Stephen Wiltshire / Royal Caribbean)