Search for your ideal Cruise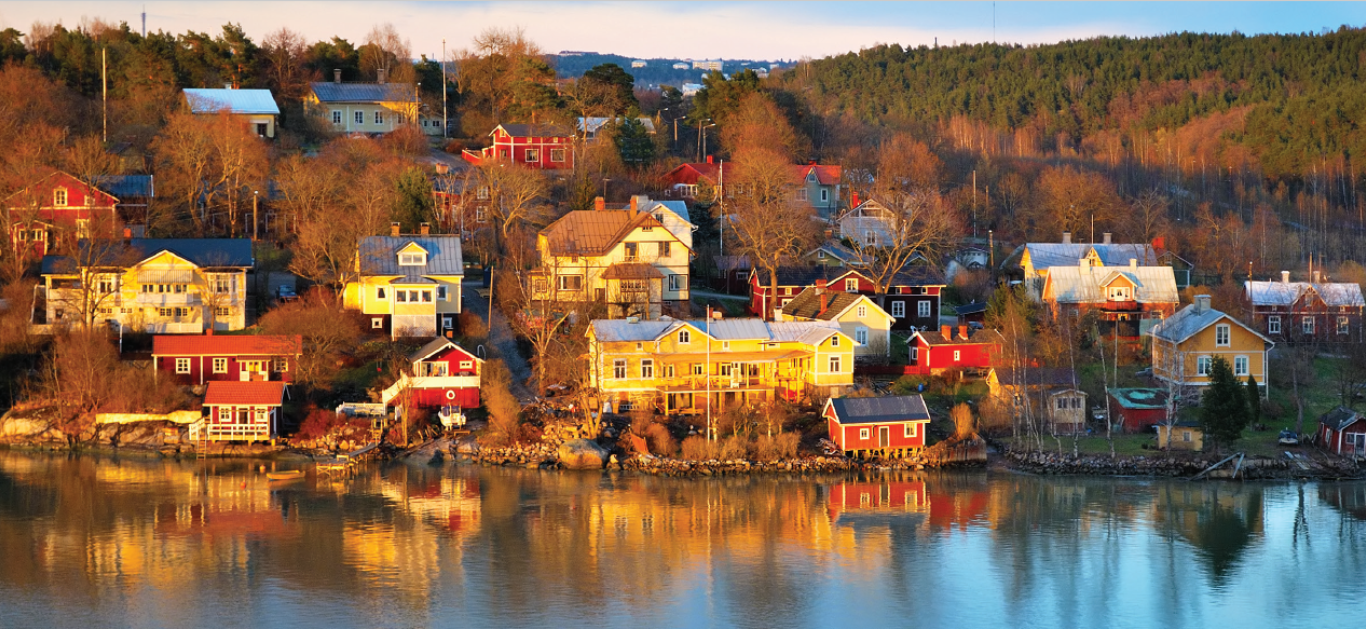 Broaden your horizons – maiden ports 2017
With many ports now welcoming their first cruise ships, it's time for your very own voyage of discovery. Regular cruisers know the feeling: you look at various itineraries for your next trip and think: "Been there, done that". The good news is that cruise operators are always looking for new ports and destinations to visit, so
With many ports now welcoming their first cruise ships, it's time for your very own voyage of discovery.
Regular cruisers know the feeling: you look at various itineraries for your next trip and think: "Been there, done that".
The good news is that cruise operators are always looking for new ports and destinations to visit, so even if you have a favourite ship or line, the chances are it can take you somewhere fresh and fascinating. Here's a look at some of the best places around the world where cruise ships will be making their first ever calls in 2017.
SIBENIK, CROATIA
Croatia's oldest coastal city was once accessible only by small ships but now the bigger boys can take guests to this medieval jewel too – P&O Cruises will be stopping here for the first time on a round-trip from Malta next year. Centerpiece of the old town is the imposing 15th century Renaissance cathedral, listed by Unesco, while the old alleys and lanes are made for wandering.
Many of Oceana's 2,000 guests, though, may want to take an excursion to the verdant Krka National Park. Here, the river tumbles through a series of fabulous cascades, with boardwalks and viewpoints for those essential photos. The park is rich in plant species that thrive in the moist atmosphere. And you still get to visit Dubrovnik and Venice on this trip.
Departs June 8, 2017, seven nights from £1,299 including flights.
DOHA, QATAR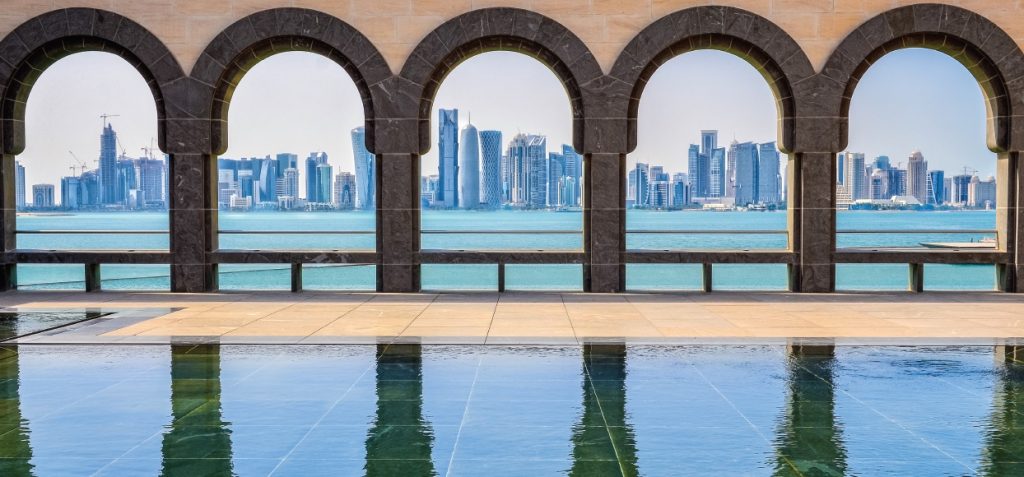 The Qatari capital seems to be on a mission to overtake Dubai and Abu Dhabi as the most exciting and enterprising port on the Arabian Gulf. It's here that Crystal Cruises' glamorous, 900-passenger Symphony will dock on a voyage from Dubai to Mauritius.
Guests can spend the day wondering at the futuristic skyscrapers that happily coexist with ancient souks –plus there are decent museums, an appealing waterfront and outstanding shopping in glossy malls. The Museum of Islamic Art is exceptional.
The cruise features a second maiden port – exotic Maroantsetra on Madagascar, a short drive from a national park and those cute lemurs. If that's not enough to tempt you, the Seychelles also feature.
Departs November 22, 2017, 16 nights from £4,459 cruise-only, all-inclusive.
EL HIERRO, CANARIES
Tenerife, Gran Canaria, Lanzarote… all very familiar. So it's good news that next year Voyages of Discovery's 540-guest Voyager will call not just at these but the other four Canary Islands too.
The most alluring maiden port is El Hierro, the furthest west and the least-visited isle. A protected Unesco biosphere with an end-of-the-world feeling, this picturesque, cliff-rimmed gem has rare juniper forest, lush meadows and dramatic volcanic landscapes that invite a hike.
There's another first call, too – rugged La Gomera, a diminutive island known not just for its ridges and valleys but for its unique whistling language and wrinkled potatoes! Mountainous Madeira also features on this round-trip from Tenerife.
Departs November 17, 2017, 12 nights from £1,199 including flights and gratuities.
TURKU, FINLAND
Many itineraries around the Baltic follow a rewarding but well-beaten path, so fans of Northern Europe will be pleased when Silversea's 296-guest Silver Cloud makes her debut in Turku.
Finland's former capital is approached through a network of unspoiled islands. On arrival, there are handsome buildings and old sailing ships along the river, plus cobbled streets, a musical instrument museum, a sturdy cathedral and a wonderful 13th-century castle.
There's another double-whammy for maiden-seekers as Cloud also docks at fortified Fredericia in Denmark on this Oslo-to-Stockholm voyage. The town is not far from Odense, birthplace of Hans Christian Andersen, where visitors can tour the writer's childhood home and museum. St Petersburg and the Hanseatic town of Visby are just two of the other destinations on the itinerary.
Departs July 7, 2017, 11 nights from £4,950pp cruise-only, all-inclusive.
FLORES, AZORES
Fred Olsen is getting quite daring these days. The main focus of its voyage to Bermuda from Liverpool next June is to watch the world's most prestigious yacht race, the America's Cup. But on the way back across the Atlantic, the 880-guest Boudicca will call at Flores.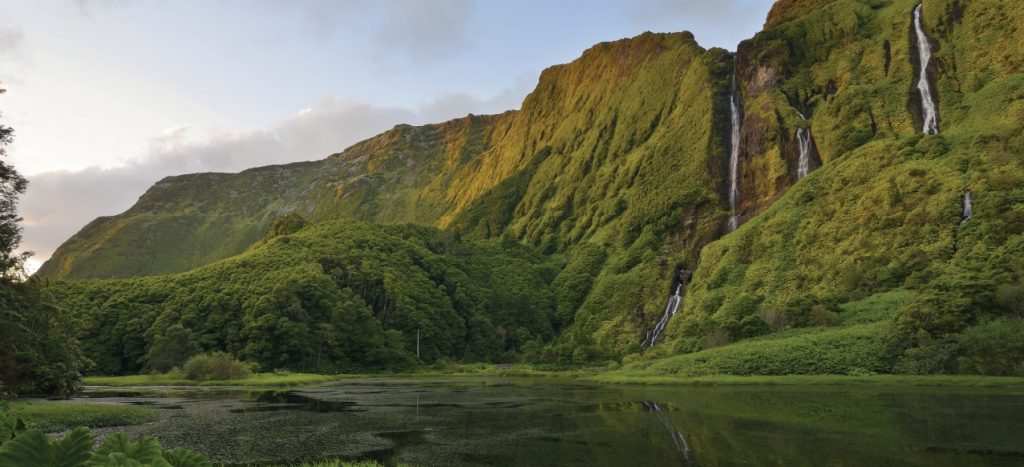 This gorgeous little island is isolated from the rest of the volcanic Azores archipelago; in fact, the hamlet of Faja Grande is the westernmost point of Europe. Close by is a tall cliff, down which numerous waterfalls tumble through tangled foliage – it has a real Lost World feel about it. Mysterious crater lakes and a curious basalt wall are other natural wonders to view on a tour. It's one of four Azorean isles on this itinerary.
Departs June 9, 2017, 26 nights from £3,299 including UK transfers.
MAHE, SEYCHELLES
Is there a more exotic destination than the Seychelles? Paradise beaches, colourful birds flitting through the greenery, those distinctive shoreside boulders… the 686 guests on Journey, from luxury line Azamara, can look forward to all this and more on next spring's round-trip from Mumbai.
The maiden port is Mahe, an island with jungle-clad peaks, giant tortoises and a vibrant market in the capital, Victoria. It's good for snorkelling, too. You also get to visit the exquisite Seychelles isles of Praslin and La Digue where, if you can tear yourself away from the white sands and turquoise waters, you might spot a rare black parrot.
Other tantalising calls on this voyage include the Maldives, Sri Lanka and Goa.
Departs April 22, 2017, 20 nights from £4,249 including flights, all-inclusive.
SOUDA BAY, CRETE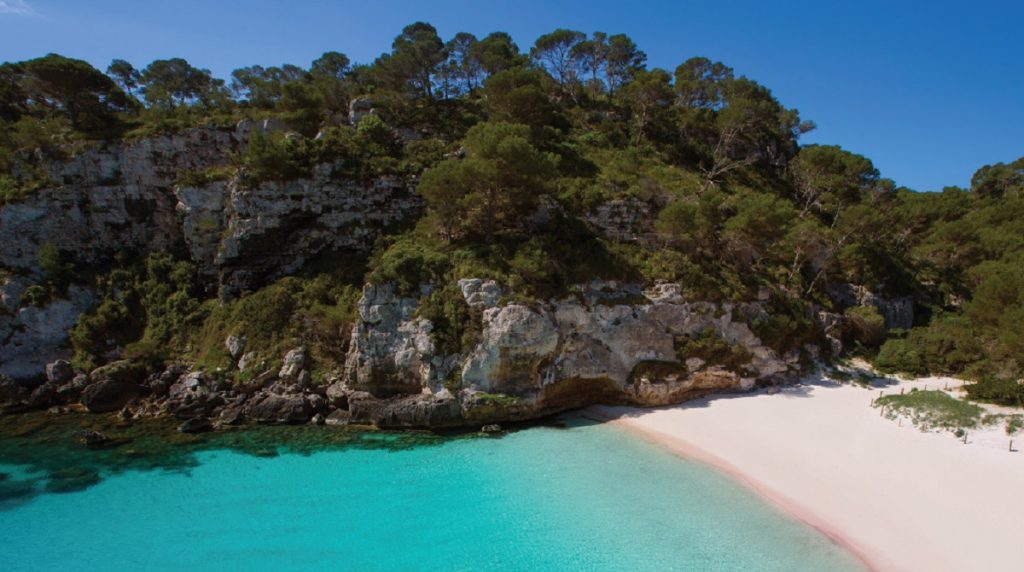 A long, natural harbour in north-west Crete, Souda Bay seems made for a cruise port. Cunard calls in for the first time next year, as the 2,000-guest Queen Victoria breaks her journey from Rome to Athens. History buffs will be interested in the war cemetery with its many graves commemorating the British servicemen who died here during World War 2.
A short ride away is the lovely small city of Chania, with Venetian buildings set around the harbour. For lunch, enjoy some grilled octopus at one of the tavernas, then wander along to relax on the beach at the other side of town. An overnight in Venice and calls at Kotor and Cephalonia are other highlights of this voyage.
Departs September 23, 2017, 14 nights from £2,499 including flights.
CIUTADELLA, MENORCA
Mahon is the current capital of Menorca, but until the British moved it in the 18th century, the seat of power was Ciutadella at the other end of this charming Balearic island. It's an interesting choice for luxe brand Regent Seven Seas, whose 700 passengers on Voyager will enjoy a slice of traditional Spanish island life.
The little city straddles a narrow sea inlet that's filled with yachts and local boats – a fine place to sit outside a café and watch the world go slowly by. A short walk away are noble mansions, squares, fountains and the 14th century cathedral, though a tour to see the lush landscapes of Menorca will be tempting.
Starting in Monte Carlo, Voyager will explore the French and Italian rivieras as well as Elba and Corsica before ending in Rome (Civitavecchia).
Departs July 25, 2017, seven nights from £4,099 all-inclusive, including flights and standard excursions.