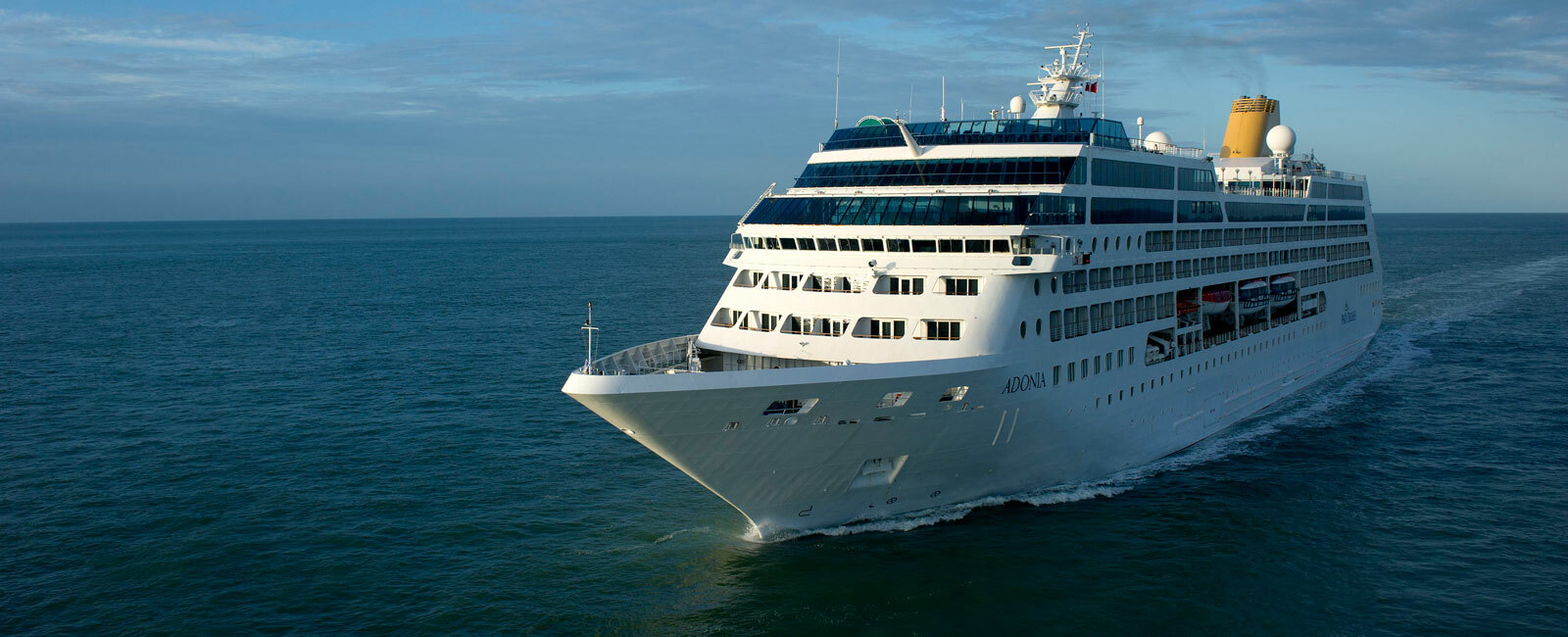 Carnival to move Adonia from P&O Cruises to new start-up 'fathom'
Carnival Corporation is to move Adonia from the P&O Cruises fleet to its new start-up fathom, a so-called 'social impact travel' business. Launching the brand at a press conference in New York, Carnival coined a new 'social impact travel' category. The venture becomes the 10th global brand in the Carnival Corporation family. The travel experience
Carnival Corporation is to move Adonia from the P&O Cruises fleet to its new start-up fathom, a so-called 'social impact travel' business.
Launching the brand at a press conference in New York, Carnival coined a new 'social impact travel' category. The venture becomes the 10th global brand in the Carnival Corporation family.
The travel experience will differ to that of a typical cruise, with guests able to choose from a range of social impact activities and experiences both on-board and ashore tailored to their passions, interests and skills. Based on market research fathom has identified a market of approximately one million North Americans who would seek this type of holiday. The company believes it can also attract a significant number of travellers (in the region of 40 per cent) who have never cruised before. Fathom aims to attract people of all ages and from all walks of life, but in particular travellers from North America, Great Britain and Australia aged between 20 and 60.
Families are expected to make up to half the travellers with Millennials (people currently aged in their 20s and 30s) and the over 50s making up the bulk of the remainder. Travellers will be a mix of people seeking to make a difference in the world other than writing a cheque.
Arnold Donald, CEO of Carnival Corporation, said "fathom will cater to a growing market of consumers who want to have a positive impact on people's lives, and aren't always sure where to begin. We believe travel is a meaningful way to allow for personal growth while making purposeful and engaging contributions to the world. We are so pleased that fathom will give travellers a unique opportunity to work alongside local people as part of a larger scale effort that will demonstrably improve lives. Both our travellers and the local citizens will learn and benefit from the opportunity to serve together."
Tara Russell, Founder and Chairman of the food production social enterprise Create Common Good will be as president of the new business. She also becomes the Global Impact Lead for Carnival Corporation.
She said "We created fathom to meet the real hunger in the world for purpose, while at the same time tackling profound social issues through a sustainable business model. We harness the assets and resources of the world's largest travel and leisure company and combine them with the talents and hearts of those working in social enterprises around the world."
The 710-passenger Adonia will be redeployed from P&O Cruises and the company's maiden seven-day voyage will be from Miami to the Dominican Republic in April 2016.
The Puerto Plata region of the Dominican Republic has been selected as the first destination on offer as it has genuine needs, infrastructure to support social initiatives, enthusiasm for the fathom concept by locals, and a good location relative to Miami and Amber Cove, the new Dominican destination being launched by Carnival Corporation in October 2015.
Fathom has identified two lead impact partners in the Dominican Republic – Entrena and the Instituto Dominicano de Desarrollo Integral, Inc. (IDDI). fathom travellers will work alongside these organisations. A portion of every ticket purchase price will go directly to fathom partner organizations to cover on-the-ground activities in the Dominican Republic, including supplies, travel, personnel to assist with the activities and funding to support the partner organisations' overall missions.
Impact activities will vary in length from a few hours to several days. Depending on their passions and skills, travellers may spend up to three days on causes they care about, working alongside locals and fathom partner organisations on one or more projects suitable for a wide range of ages, levels of skill and amounts of physical activity. Sample activities may include:
Economic Development: Help cultivate cacao plants and organic fertilizer at a nursery and assist a local women's cooperative in producing artisan chocolates.
Educational: Work side by side with Dominican school teachers in classrooms to teach English skills and help boost students' academic performance; and participate in adult-learning programs to teach small groups of local community members conversational English to help improve their ability to qualify for jobs that provide a higher level of income.
Environmental: Provide hands-on support to craft and build water filters – using clay, a natural resource found locally – and deliver those filters to families throughout the community to provide healthy drinking water.
Prices for the seven-day trip to the Dominican Republic start from $1,540 (about £1,000) per person cruise-only, including an exterior cabin with a window, all meals on the ship, on-board social impact immersion experiences, three on-shore social impact activities and related supplies, taxes, fees, and port expenses. Additional recreational activities, cabin upgrades, and dining and beverage packages will be priced separately.
(Photo credit to fathom)