Search for your ideal Cruise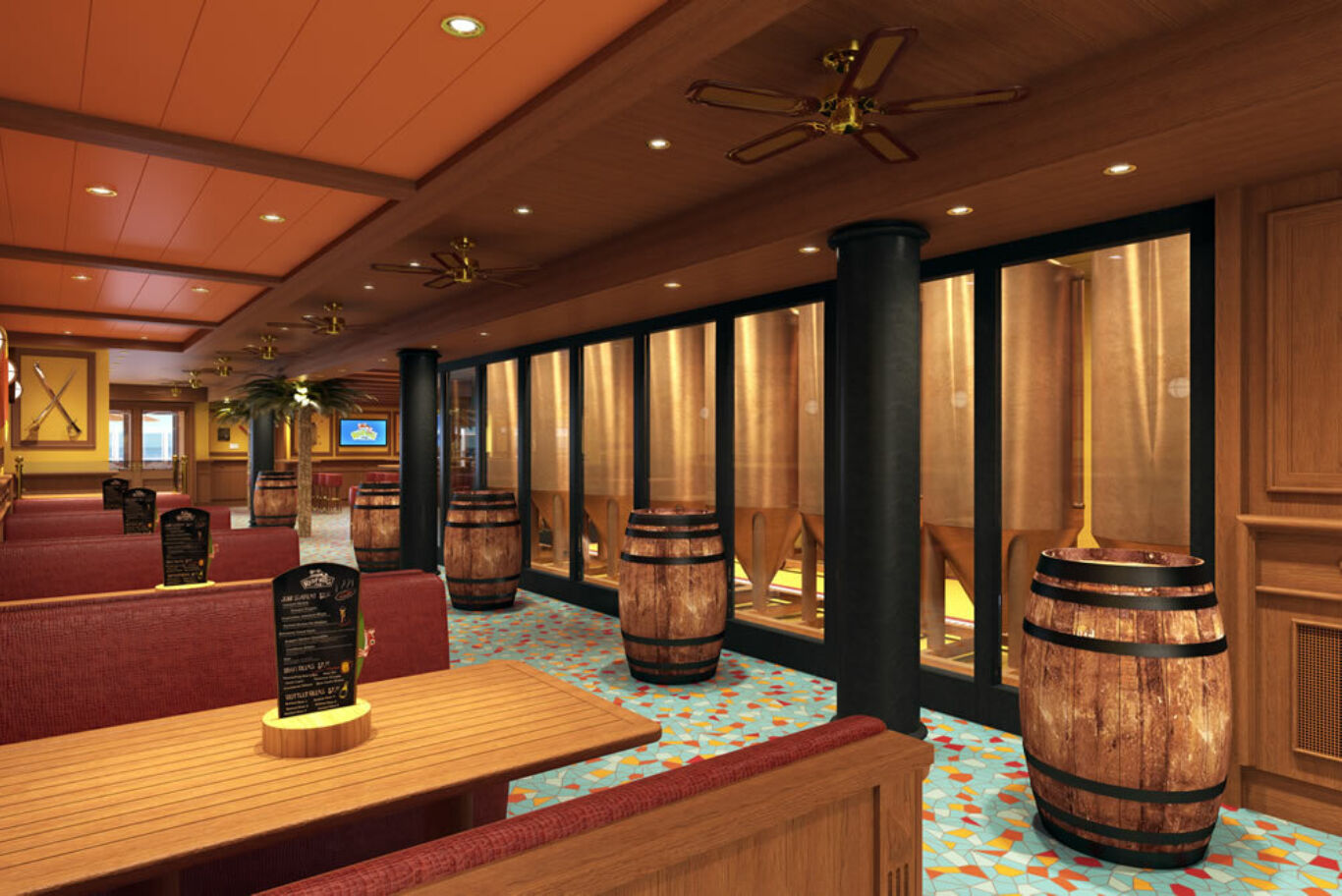 Carnival Vista will stock three hand-crafted beers brewed on-board
Carnival Cruise Line has partnered with Miami's Concrete Beach Brewery to develop a trio of distinctly flavoured hand-crafted beers that will be brewed on-board its latest ship. Concrete Beach Brewery is working closely with Carnival to create original recipes and to source the best ingredients to produce three distinctive craft beers. The beers will be
Carnival Cruise Line has partnered with Miami's Concrete Beach Brewery to develop a trio of distinctly flavoured hand-crafted beers that will be brewed on-board its latest ship.
Concrete Beach Brewery is working closely with Carnival to create original recipes and to source the best ingredients to produce three distinctive craft beers. The beers will be brewed and served on-board Carnival Vista in the RedFrog Pub.
The beers will be named ThirstyFrog Port Hoppin' IPA, ThirstyFrog Caribbean Wheat and FriskyFrog Java Stout. ThirstyFrog Port Hoppin' IPA will offer aromatic, floral and hoppy notes with passion fruit and citrus overtones. ThirstyFrog Caribbean Wheat will be an unfiltered lager with aromas of bananas and spices. The third beer, FriskyFrog Java Stout, will be a take on a traditional stout, and will be rich and creamy with hints of coffee.
Eddie Allen, Carnival's Vice President of Beverage Operations said "We've been working for months with these talented partners who have helped us create three exciting and unique craft beers for Carnival Vista and we anticipate our guests are going to absolutely love them."
Jon Carpenter, Concrete Beach Brewery Brewmaster added "It was an honour to be a part of this one-of-a-kind project, and we feel like we created a great variety that is sure to please guests. It's common for vacationers to want to test out the local beer and Carnival Vista has taken the concept of local, and applied it to the decks of their ship."
Carnival Cruise Line offers beers brewed either locally in homeports or within the homeport state on its ships sailing from New Orleans, Galveston, Baltimore and Tampa, as well as ships that sail to Alaska and Hawaii.
The 133,500 gross ton Carnival Vista has just returned to the Fincantieri shipyard in Monfalcone, Italy, following her sea trials. The ship is due to enter service on 1 May 2016 where she will sail on Mediterranean voyages sailing from Barcelona, Spain and Athens, Greece. On 21 October 2016 she will sail on a transatlantic voyage from Barcelona to New York, before repositioning to her new home-port of Miami, operating year-round Caribbean sailings.
You can take a look behind the scenes of the construction of Carnival Vista in the video series here.
(Image credit to Carnival Cruise Line)