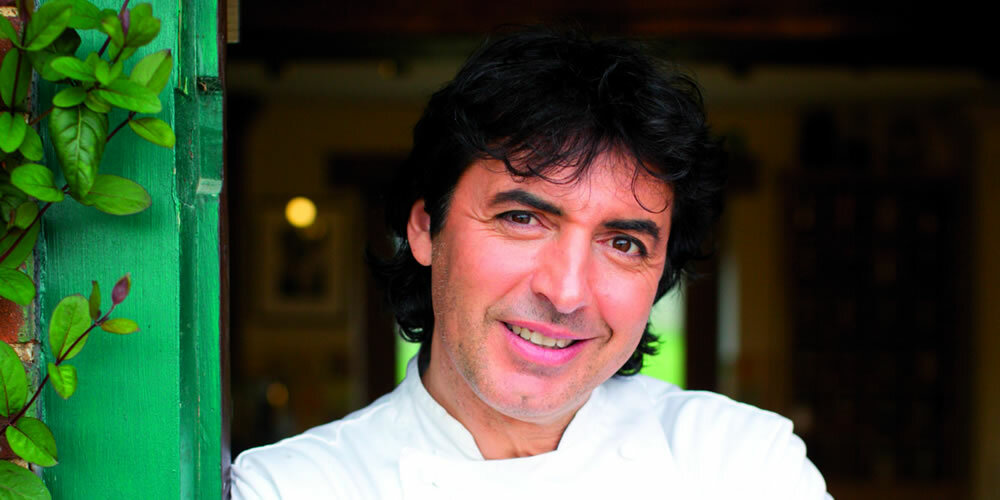 Celebrity chef Jean-Christophe Novelli to star on Saga Pearl II
Celebrity chef Jean-Christophe Novelli will offer cookery demonstrations on-board Saga Pearl II during a 12-night no-fly itinerary from Southampton departing on 30 October 2015. Dubbed "The Nation's Favourite French Chef" multi-Michelin Star award-winning Jean-Christophe will offer cookery demonstrations and will also take part in a question and answer session. Jean-Christophe moved to Britain in 1983
Celebrity chef Jean-Christophe Novelli will offer cookery demonstrations on-board Saga Pearl II during a 12-night no-fly itinerary from Southampton departing on 30 October 2015.
Dubbed "The Nation's Favourite French Chef" multi-Michelin Star award-winning Jean-Christophe will offer cookery demonstrations and will also take part in a question and answer session.
Jean-Christophe moved to Britain in 1983 and worked in restaurants including Keith Floyd's Maltster's Arms, in Devon. He won the first of two Michelin stars as Chef Patron at Gordleton Mill in Hampshire and was awarded Best Outstanding Dessert by Egon Ronay before becoming head chef at the Four Seasons Hotel in London.
Saga Pearl II will depart Southampton and will sail around the coast of the Bay of Biscay. The ship will call at St Helier (Jersey), La Pallice (France), Bayonne (France), Gijón (Spain), Ferrol (Spain), Santander (Spain), Bordeaux (France) for an overnight stay, and Montoir (France), before returning back to Southampton.
Prices for the Flavours of France and Spain cruise itinerary start from £2,259 per person based on two sharing an inside cabin.
In January we revealed that celebrity chef Phil Vickery will be sailing on-board Saga Sapphire's 25-night foodie-themed no-fly Adriatic Explorer cruise in May.
Departing from Dover the Saga Sapphire will sail to the heart of the Mediterranean. The ports to be visited include Leixoes (for Oporto; Portugal), Malaga (Spain), Mahon (Menorca; Balearic Islands), Valletta (Malta), Hvar (Croatia), Zadar (Croatia), Venice (Italy), Dubrovnik (Croatia), Corfu (Greece), Cagliari (Sardinia), and Gibraltar before returning back to Dover.
He will present three cookery demonstrations and will also discuss his work on devising gluten-free recipes and cookery options for people with other dietary requirements, including coeliac. He is the National Food Ambassador for Coeliac UK.
Prices for the Adriatic Explorer cruise itinerary start from £4,419 per person based on two sharing an inside cabin.
(Photo credit to Jean-Christophe Novelli / Saga Cruises)