Search for your ideal Cruise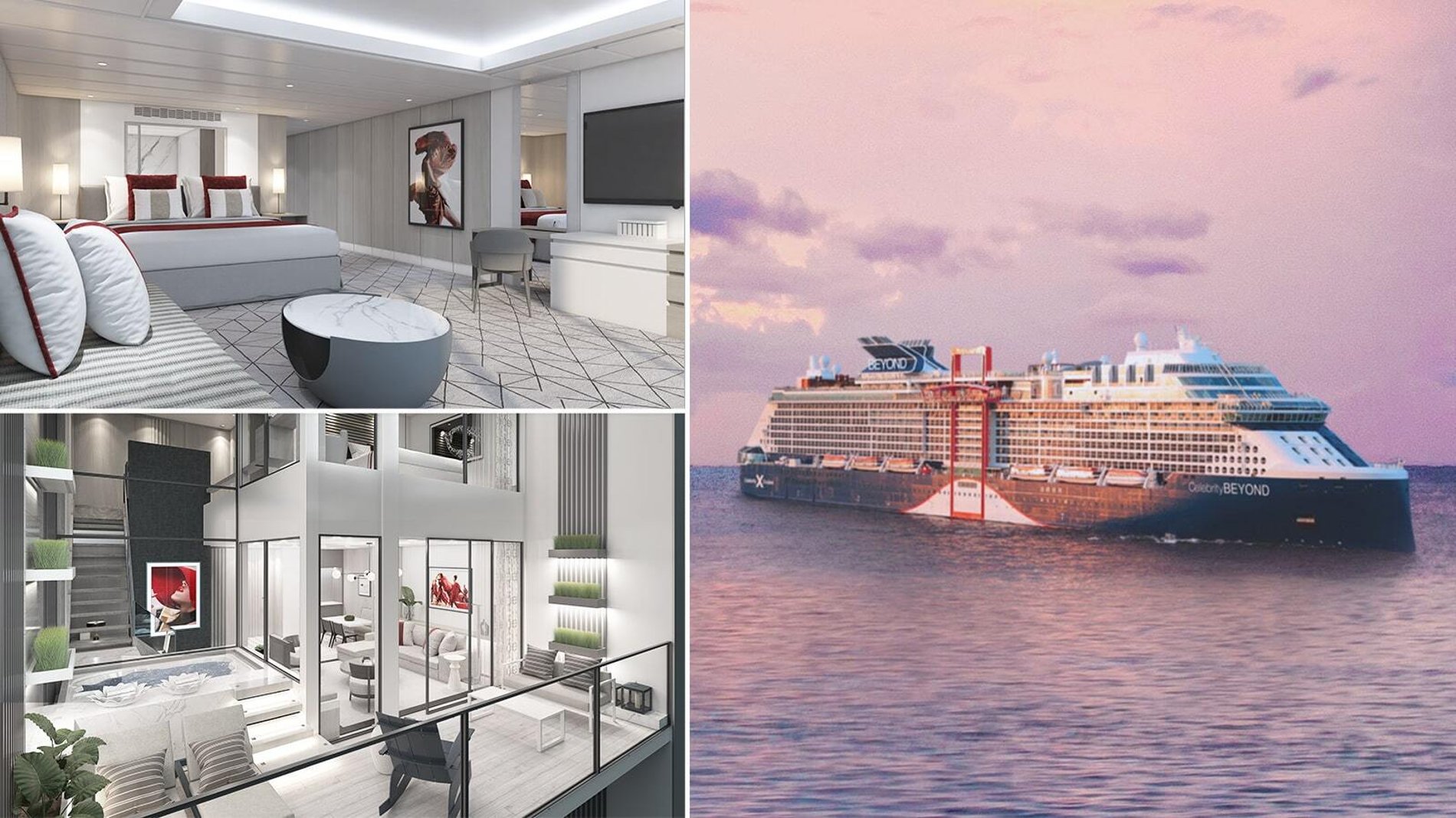 Celebrity Cruises new ship Celebrity Beyond - what you can expect onboard
Celebrity Cruises has taken delivery of brand new cruise ship Celebrity Beyond - the popular line's largest ship to date. What can you expect onboard?
Celebrity Cruises' President and CEO Lisa Lutoff-Perlo today took delivery of Celebrity Beyond the third and most luxurious ship in the fleet's new-luxury Edge Series.
The moment was particularly special as it marked the shipyard's first physical delivery ceremony since the pandemic.
"We could not be happier to officially welcome Celebrity Beyond into our fleet with the celebration of this momentous occasion with our exceptional crew and partners at Chantiers de l'Atlantique," said Lutoff-Perlo.
"With its innovative offerings that reach far beyond expectations from some of today's most talented designers, artists and creative minds, we believe that Beyond speaks to the growing trend of people seeking new luxury experiences that are personalised, effortless and meaningful.
"We are seeing a continued desire to travel as business steadily increases, and we see Beyond leading the cruise industry into the next era of luxury. We are more than ready to welcome our guests onboard and show them just how incredible this ship is!"
Celebrity Beyond's maiden voyage will depart on April 27, 2022, from Southampton, for a 10-night Western European cruise visiting Bordeaux, France; Lisbon, Portugal; and Seville, Malaga, Palma de Mallorca and Barcelona, Spain.
Celebrity Cruises' guests will discover the wonders of the Mediterranean in luxury onboard Celebrity Beyond, visiting amazing destinations ranging from the captivating Greek Islands and the romantic cities of Florence and Bordeaux to the cultural and historic hubs of Lisbon, Barcelona, and Rome.
The ship has a double occupancy of 3,260 and, as Celebrity puts it, boasts more space to love. This is what you can look forward to.
Celebrity Beyond features
The length of the ship has been stretched to create more room for outdoor features, including a two-story Sunset Bar designed by world-famous designer Nate Berkus. Catch up with new friends over a cocktail or cosy up with a loved one with a refreshing beer as live pop and folk tunes play at this trendy hotspot.
There's also a redesigned Rooftop Garden by the visionary Kelly Hoppen CBE, in collaboration with architect Tom Wright of WKK.
Additionally, the vessel will feature the Edge Class series revolutionary landmark the Magic Carpet - the world's first cantilevered, floating platform that reaches heights of 13 stories above sea level.
From here, guests can relax and enjoy gorgeous views, whether it be the sunset over the sea or the approach of a new and exciting port. Oh and there's live music too - the perfect soundtrack to your experience.
- READ MORE: Celebrity Cruises' step by step guide to booking a cruise -
Celebrity Beyond dining
Celebrity Beyond will have an extensive array of award-winning restaurants, bars and lounges so prepare to be transported to new places without even leaving your table as you tuck into mouthwatering dishes.
Exclusive to Beyond is a new restaurant, Le Voyage which was created by one of the most renowned chefs in the world, Daniel Boulud. Here, you can savour globally inspired flavours while sommeliers help to pair the perfect wine to accompany every dish you choose.
The overall aesthetic of Le Voyage will emphasize the calm and upscale tone of the restaurant with soft tones and lighting and a dedicated entrance and exit for a unique experience. Guests will also receive a farewell gift as they leave their meal.
The Sunset Bar is also a new addition that will excite guests. The two-story bar was worked on by world-renowned architect Tom Wright of WKK and features unobstructed views for a beach club vibe.
Also onboard are Eden Café, The Spa Café and Juice Bar, market-place inspired Oceanview Café and poolside Mast Grill. So whether you fancy staying healthy or feasting with abandon there's something to sate your appetite.

Celebrity Beyond cabins
Celebrity Beyond will help guests feel right at home as they travel the world in elegance and comfort.

The ship will offer the widest range of staterooms and suites in the fleet, including Infinite Verandas, Edge Villas, AquaClass staterooms, and The Retreat suites.
Those travelling alone will be glad to hear Celebrity has doubled in number its Edge Single Staterooms with Infinite Verandas.
All options provide comfortable accommodation for your holiday, but consider an AquaClass cabin for an immersive wellness experience. Amenities include a Cashmere mattress, pillow menus and access to the exclusive, clean-cuisine restaurant Blu.
AquaClass guests will also have access to the SEA thermal suite, a complimentary fitness pass and discounted rates on AquaClass spa memberships.
- READ MORE: Celebrity Cruises' spa & wellness offerings explained -
For the highest level of luxury, passengers should book a suite that also includes them as part of The Retreat. The Retreat is a resort-within-a-resort and the ultimate luxury holiday experience boasting stunning suites, private dining, exclusive areas, and enhanced services and amenities.
As a part of The Retreat, guests will have a personal retreat host, curated amenities, and complimentary 24-hour in-suite dining. There is also an exclusive lounge and sundeck for passengers to spend their days relaxing and socializing.
The Retreat even provides its own exclusive restaurant, Luminae, which boasts an upscale environment and signature dishes from chef Daniel Boulud.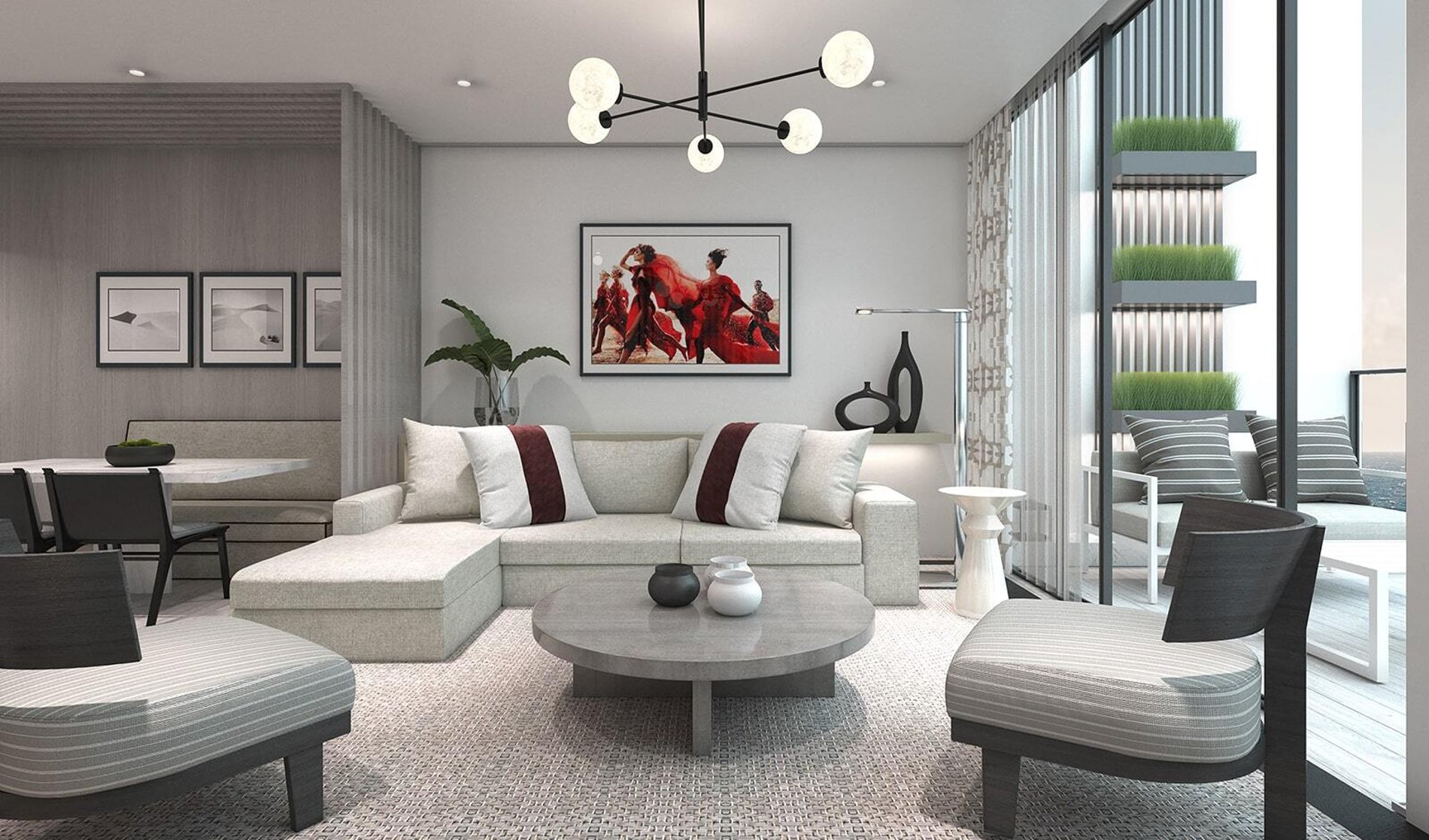 Celebrity Beyond Entertainment
Guests can soak in multiple productions at Celebrity Beyonds theatre. For an immersion into the art world, passengers can see Arte which combines dance, acrobatics and visual effects. The production features many iconic works of art and also choreography by Kendra Horburgh, West End creative leader who worked on & Juliet.
Another production is Stage Door, which was created by West End director and choreographer Gary Lloyd. The play features immersive performances and a full symphony orchestra recorded in the London Palladium.
There is also Elements that takes guests on a journey through the four elements with incredible visuals, mesmerizing acrobatics and beautiful costumes. Featuring art by Brooklyn-based artist Daniel Wurtzel and choreography by Lukas McFarlane, winner of Got to Dance, and Marck Stevens, a renowned director, the show is sure to excite and captivate audiences.
- READ MORE: Celebrity's newest ship Apex celebrates naming ceremony -
Outside of the theatre, passengers still have many options for entertainment to keep them busy during their time onboard. For nightlife, guests can head to The Club which features two live music shows - The Jazz Joint at the Club and Music Nights, either Rocked or Bring the Brass.
Guests can also check out Eden, a multi-sensory, 3-storey space made of floor to ceiling windows that will change throughout the day. The space will hold a variety of events and images including meditation sessions, Instagram worthy backgrounds, and stunning performances.
Younger passengers will also have options to make their experience just as fun and exciting as the adults' with Camp at Sea. The program caters for kids three to twelve years old with time for play and storytelling. Teenagers aged thirteen to seventeen also have a spot at Teen Club where they can play trivia, have silent disco parties and socialize with people their age!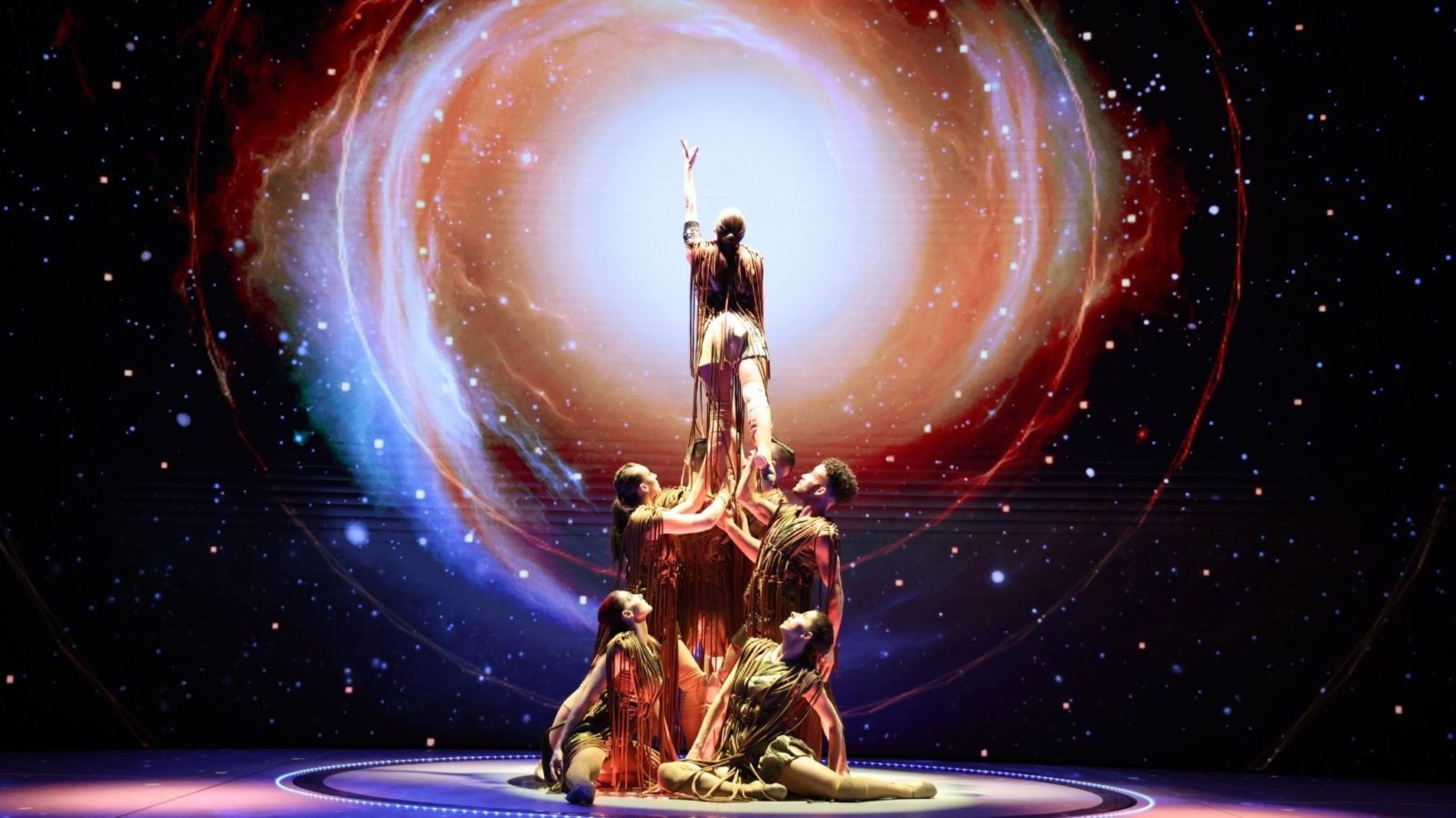 Find your ideal cruise
Celebrity Beyond wellness
Celebrity Cruises has expanded its holistic wellness offering onboard Celebrity Beyond. For those hoping to stay fit, there are new onboard wellness programmes covering yoga, meditation, strength and cardio and fitness classes from F45 and Peloton.
Celebrity continues their partnership for Beyond with lifestyle brand goop - the brainchild of actress and businesswoman Gwyneth Paltrow, who herself serves as Celebrity's Well-being Advisor. Paltrow has helped curate exclusive wellness offerings from a signature smoothie to a selection of hand-selected goop products.
- READ MORE: Celebrity reveals 7 luxury ships will sail Europe in 2023 -
After an exciting day of exploring a new destination, why not unwind in The Spa? Find bliss easily and enjoy enhanced spa features exclusive to Beyond – including destination-themed treatments.
On sea days, stop by the Kelly Hoppen designed barbershop or enjoy innovative in-salon treatments at the Kerastase Institute at sea.