Search for your ideal Cruise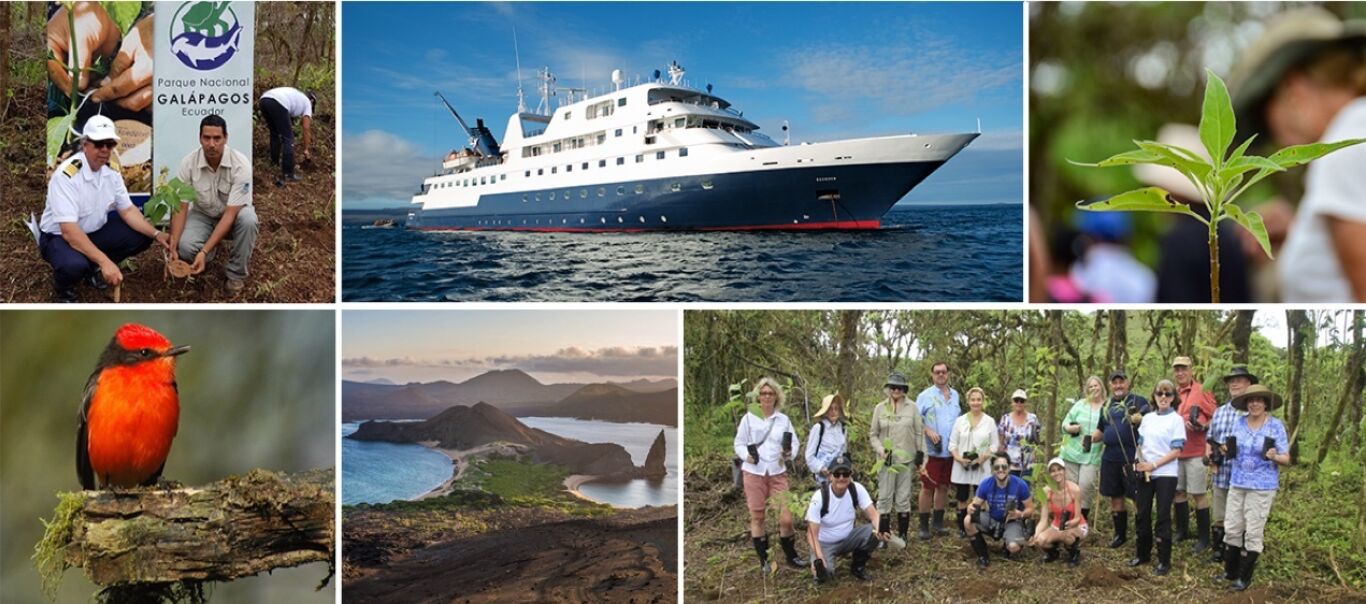 Celebrity Cruises plants more than 30,000 new trees in partnership with Galapagos National Park
The reforestation effort exceeded its goal by 150% thanks to Celebrity Cruises crew members and guests committed to the preserving the beauty of this pristine destination
The Galapagos reforestation effort exceeded its goal by 150% thanks to Celebrity Cruises crew members and guests committed to the preserving the island's beauty
Celebrity Cruises has collaborated with Galapagos National Park to plant more than 30,000 trees on Santa Cruz Island, in Los Gemelos, with the aim of conserving the pristine archipelago that is home to flora and fauna unique this destination in the world.
With the goal of inspiring guests and collaborators to contribute to the reforestation efforts in the Galapagos, the public private partnership (PPP) signed in 2014 was made possible with the support of 14,300 guests, crew and the wider community, far exceeding goals by 150 percent.
This reinforces Celebrity Cruises' commitment to the region and the shared passion of guests onboard.
"We want to help ensure future generations have the same incredible Galapagos experience with our industry-leading stewardship and conservation efforts," said Bernardo Carrillo, managing director, Celebrity Cruises.
"Our valued guests and employees cherish the unique opportunity to be involved with important programmes such as tree planting, which gives them direct contact with nature in this pristine UNESCO World Heritage Site.
"We are dedicated to opening up the world and that includes our commitment to supporting programmes dedicated to environmental conservation."