Search for your ideal Cruise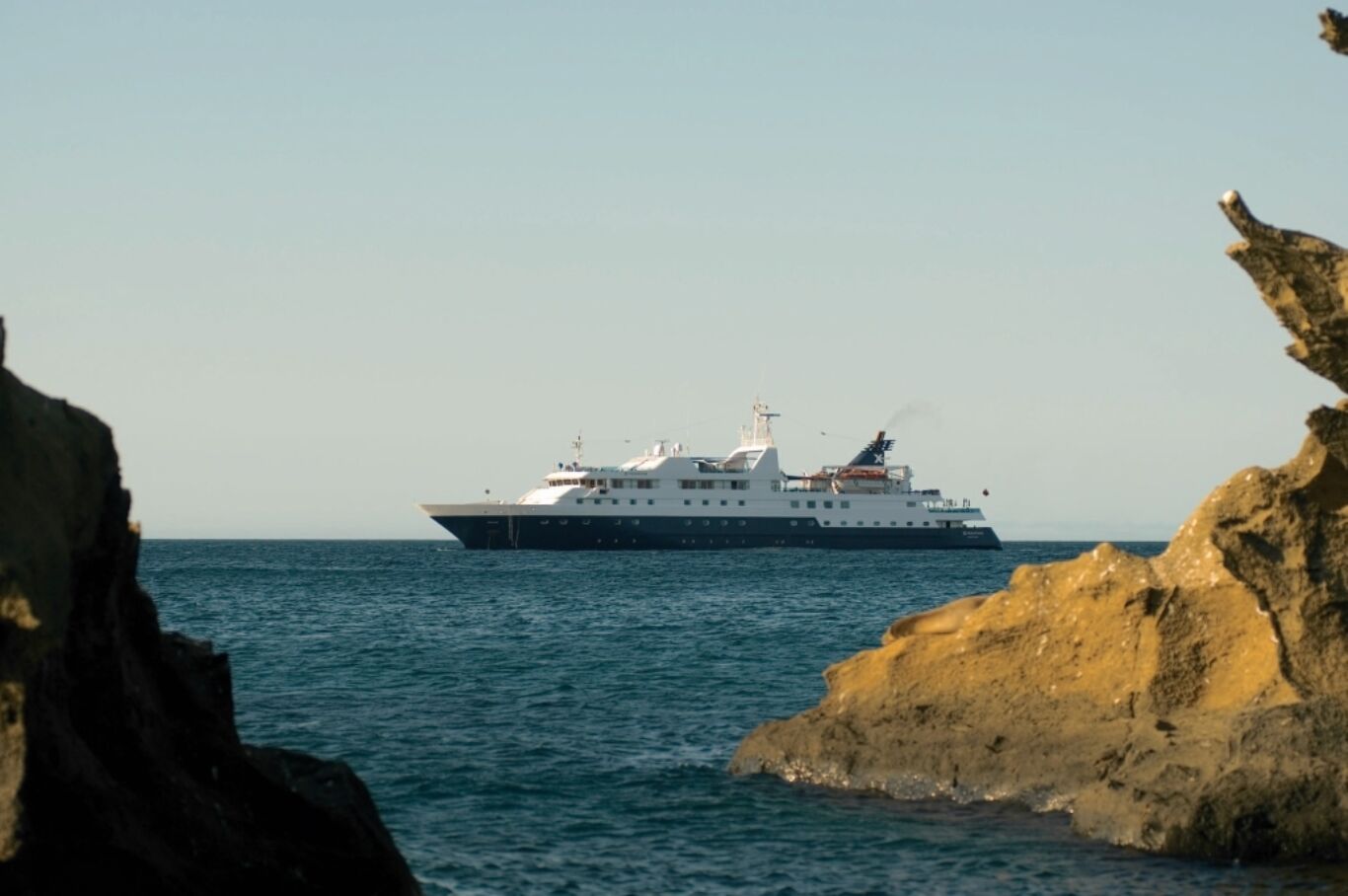 Celebrity Cruises to acquire Galápagos Islands operator Ocean Adventures
Celebrity Cruises is to acquire the award-winning Galápagos Islands tour operator Ocean Adventures and its two ships. The 48-passenger M/V Eclipse and the 16-guest catamaran M/C Athala II will operate along with the 100-guest Celebrity Xpedition. The move expands Celebrity Cruises' guest capacity in the Galápagos by 65 percent. The new line-up means the cruise
Celebrity Cruises is to acquire the award-winning Galápagos Islands tour operator Ocean Adventures and its two ships.
The 48-passenger M/V Eclipse and the 16-guest catamaran M/C Athala II will operate along with the 100-guest Celebrity Xpedition.
The move expands Celebrity Cruises' guest capacity in the Galápagos by 65 percent.
The new line-up means the cruise line can now offer passengers seeking modern luxury a variety of ship sizes to experience the Galápagos Island upon.
Lisa Lutoff-Perlo, President and CEO, Celebrity Cruises, said: "Our guests use the most amazing words to describe their journeys to the Galapágos Islands. They tell us the experience is 'once in a lifetime,' 'awe-inspiring,' even 'life-changing.' That's why we've made Celebrity Xpedition such a special experience, and why we are thrilled to expand our Galápagos programme with these two intimate ships. We want to make more lifetime memories."
Ben Dod, President of Ocean Adventures, said: "After 16 years of building Ocean Adventures into one of the leading operators in the Galapagos Islands, we are proud to have caught the attention of a world-class cruise company like Celebrity Cruises and proud to be part of their ambitious plans to expand in the region. The MV Eclipse and MC Athala II are the best vessels in their class and we are delighted that both ships will continue to deliver an unequalled level of service and experience to guests."
The size of ships – 100, 48 or 16 passengers – means there will be more opportunities for regular cruises, group bookings and custom charters.
New distinctive itineraries that feature an expanded list of destinations for Celebrity Cruises will be available, with visits to Puerto Villamil, Darwin Bay, Black Turtle Cove, Chinese Hat Islet, and Wall of Tears.
The fleet expansion also enables Celebrity Cruises to offer new packages to its guests wishing to explore Ecuador and Peru.
The two vessels will join the Celebrity Cruises fleet this spring, pending the closing of the acquisition deal. Until a January 2017 dry-dock, the ships will continue to offer the Ocean Adventures experience. After the refresh the ships will sail as part of Celebrity Cruises' fleet.
(Photo credits to Celebrity Cruises)