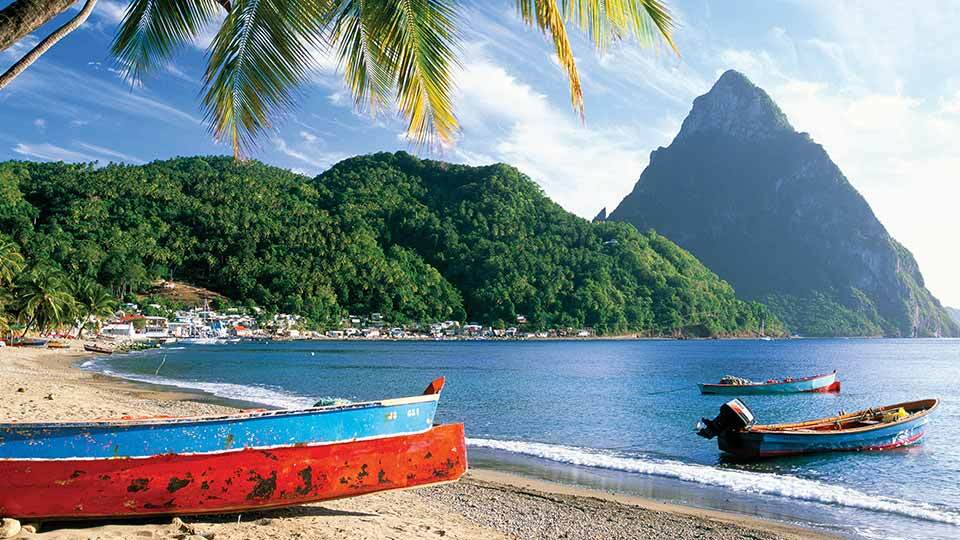 Celebrity reveals 2017/18 Caribbean and South America itineraries
Celebrity Cruises has launched its 2018/18 Caribbean and South America itineraries offering exclusive destination experiences curated by regional experts. The new itineraries span Antarctica, the Caribbean, South America, the Panama Canal, and Galápagos Islands. Celebrity Reflection will sail 10- and 11-night itineraries from Fort Lauderdale (Florida) to St. John's (Antigua), Castries (St. Lucia), Oranjestad (Aruba), Kralendijk
Celebrity Cruises has launched its 2018/18 Caribbean and South America itineraries offering exclusive destination experiences curated by regional experts.
The new itineraries span Antarctica, the Caribbean, South America, the Panama Canal, and Galápagos Islands.
Celebrity Reflection will sail 10- and 11-night itineraries from Fort Lauderdale (Florida) to St. John's (Antigua), Castries (St. Lucia), Oranjestad (Aruba), Kralendijk (Bonaire) and Philipsburg (St. Maarten).
Celebrity Equinox will operate alternating seven-night Eastern and Western Caribbean cruises sailing from Miami (Florida), with calls to Key West (Florida), Charlotte Amalie (St. Thomas), Georgetown (Grand Cayman) and more.
In addition to Celebrity Summit and Celebrity Silhouette's seven-night sailings, they will also offer a series of new nine- to 12-night sailings that include visits to Kingstown (St. Vincent), Castries (St. Lucia), Roseau (Dominica), St. George's (Grenada) and Philipsburg (St. Maarten).
Every Caribbean itinerary of 10 nights or more will include an overnight stay at destinations including St. Maarten, Colombia, Puerto Rico, and Barbados.
Celebrity Eclipse will sail 14-night cruises from Miami with overnight calls in either Aruba or Curacao.
Celebrity Infinity will sail to the bottom of the world with visits to cities in Argentina, Chile and Brazil.
In 2018 Celebrity Cruises' 100-passenger Celebrity Xpedition will continue to offer once-in-a-lifetime holidays to visit the Galápagos Islands. Seven- to 15-night sailings will be available.
Celebrity Cruises has called on regional experts to help tailor its shore excursions programme. Marine scientist and author, Dr. Ellen Prager, has curated a range of excursions to offer guests the chance to explore the marine life and the underwater world of the Caribbean. Broadcaster, traveller and adventurer, Milos Radakovich, has designed excursions to search for wildlife frigatebirds, penguins, non-migratory sea lions, dolphins and other wonders in Ecuador, Uruguay, Argentina and the Falkland Islands.
Celebrity Cruises will also commence its new "Chef's Market Discoveries" shore excursions in the Caribbean. Guests can join one of the on-board chefs to learn about the destination's culture and cuisine as they tour local markets and shops in search of fresh ingredients for that night's dinner on-board.
Signature Event Sailings will celebrate world events with selected sailings timed to celebrate Mardi Gras and Brazil's Rio Carnival.
In preparation for the 2017/18 cruise season Celebrity Summit will undergo an $8 million (£5.4 million) refit in 2016 which will see the addition of the Rooftop Terrace, which will feature the new 'A Taste of Film' experiences which fuse food and film on a large outdoor film screen; a new Tuscan Grille restaurant; as well as upgrades to Suite Class features and experiences.
Celebrity Xpedition completed its dry-dock works in September 2015, where it underwent a refresh to include new furniture, upholstery, lighting throughout. The ship also benefited from new artwork created by local artists as well as stronger internet connectivity.
(Image credit to Celebrity Cruises)