Search for your ideal Cruise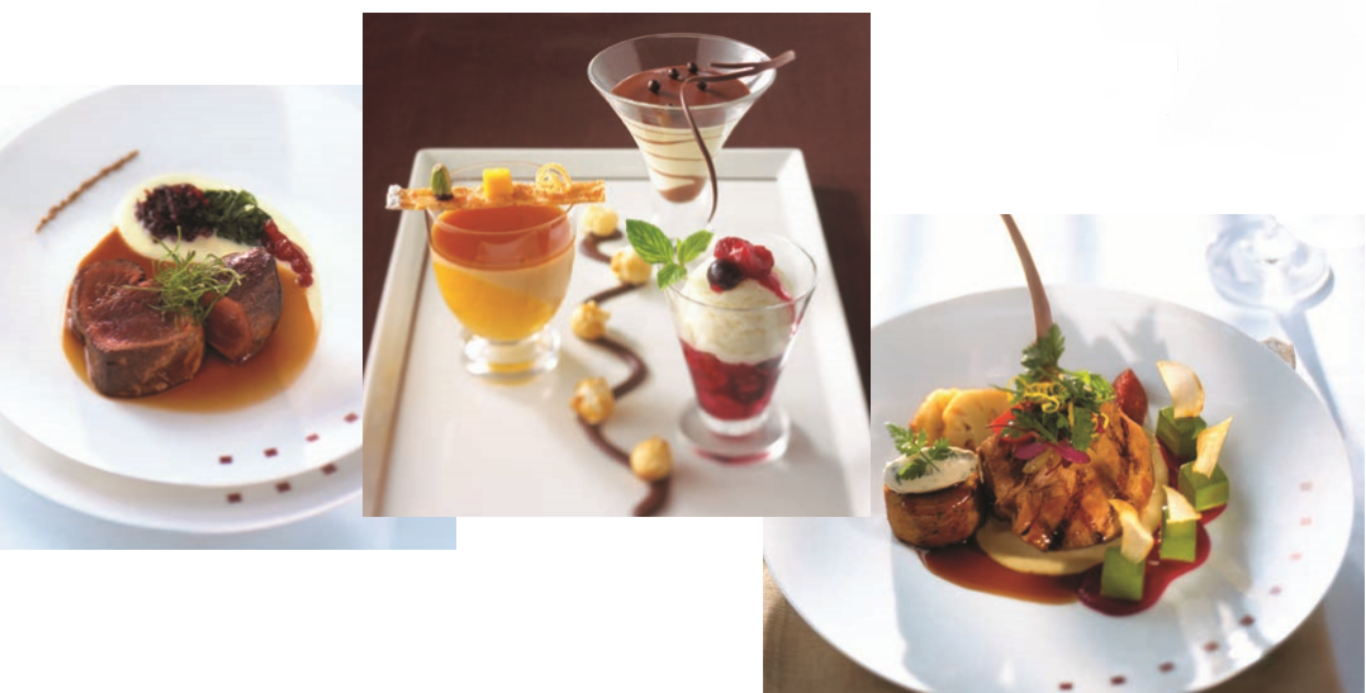 Celebrity 's MASTERCHEFS
In an exciting first for foodies, you can now help the ship's chef choose his ingredients – and then sit down to enjoy the dish of the day. Accompanied by Celebrity Reflection's Tato Garcia, Louise Roddon went to market… It's a sunny morning in Sorrento, and at a fruit and vegetable store down cobbled Vico
In an exciting first for foodies, you can now help the ship's chef choose his ingredients – and then sit down to enjoy the dish of the day. Accompanied by Celebrity Reflection's Tato Garcia, Louise Roddon went to market…
It's a sunny morning in Sorrento, and at a fruit and vegetable store down cobbled Vico San Cesario, Celebrity Reflection's executive chef is plucking an enormous lemon from a carefully assembled pile. He holds the fruit to his nose, sniffs appreciatively, then gives it a gentle squeeze.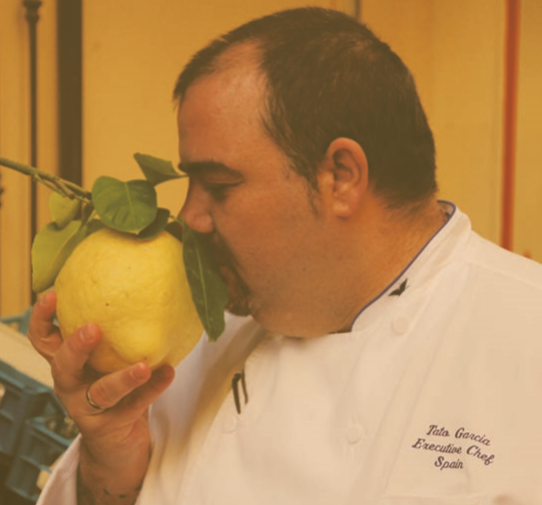 "I love these hybrids," Tato Garcia tells us. "They are known as cedri – and they're so sweet you can even eat the rind. As we're in Sorrento, my dinner for you tonight will have a strong lemon theme."
I've joined a select group of guests on one of Celebrity Cruises' new "Chef's Market Discoveries" excursions – a day trip that sees us scouring the town's speciality food shops, then heading to a nearby farm to learn the secrets of olive oil and mozzarella production.
Already the day is proving tremendous fun – and still to look forward to is a select five-course dinner back on board, prepared by a man who is usually too busy keeping an eye on his team of 158 chefs to find time for any hands-on cooking. But with a physique that recalls Auguste Gusteau – the plump cartoon chef from Ratatouille – Tato Garcia clearly loves his grub, and knows exactly how to food-shop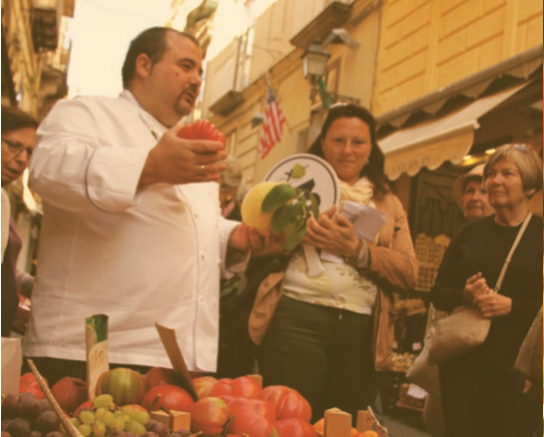 without fear. We watch in admiration as he samples some tiny forest strawberries, discards a potato, and gives an approving glance at some vine tomatoes before filling his basket with a satisfied smile.
Sorrento is the birthplace of limoncello, and our next stop is at family-run Limonoro where we crowd around a marble counter and knock back potent cupfuls of the famous lemon-based liqueur. In this pretty shop you can buy a whole variety of citrussy goods, from chocolates and biscuits to a lemon balsamic glaze that Chef Tato snaps up, promising us it will go well with the tomato and mozzarella salad he has in mind for our dinner.
Headed by the white-garbed Tato, our little crowd of foodies is causing quite a stir in Sorrento's narrow streets, and at Alimentari Aprile the shopkeepers seem somewhat befuddled by this entourage. But they soon recognise a fellow professional at work, and quickly produce a log of soppressata salami and a glossy plaitshaped mozzarella. And then it's time for Tato to return to Celebrity Reflection while we continue our tour.
More about our wonderful chef's dinner later, but let me emphasise that this excursion – albeit with a hefty price tag of $379 – is a great addition to a cruise line that prides itself on culinary excellence. Market Discoveries joins a host of new foodie offerings within the fleet for 2016, ranging from Michelin-chef devised "Tastescape" guides and videos that give guests insider food tips for each destination, to the "Taste of Film" experience on Millennium Class ships' Rooftop Terrace. Here, while you lounge in cabanas and enjoy an al-fresco movie, multi-course picnic snacks appear, each dish inspired by the unfolding story on the screen.
And there are new dining and drinking venues on Celebrity Reflection this season to complement the ship's ten speciality restaurants. Sushi on Five, a Japanese pop-up restaurant, is a chic little café space where lime green velvet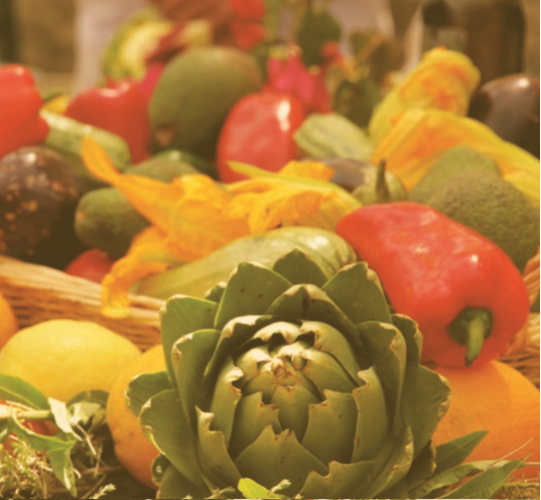 banquettes offset black and scarlet tableware. I found the lobster and shrimp wontons and spicy tuna starters (around $8 each) utterly delicious, and was strongly tempted by the spicy mango-tini – but cocktails before midday are not quite my style.
Mind you, I made up for lost time later in Celebrity Reflection's new World Class Bar, where I joined other guests on tall cream bar stools to sample a single malt cocktail made with fruit liqueurs. It proved the perfect set-up for my dinner of French cuisine at Murano.
You pay $50 a head surcharge here; $89 if you opt for a five-course "Gastronomic and Vineyard Tour" menu with wine pairings. It's worth bearing in mind that the ship carries just four all-inclusive restaurants – Opus, the main dining room; the AquaSpa Café, Mast Grill and the buffet-style Oceanview Café – so these speciality restaurant supplements, averaging around $45 a head, can be a major addition to your final bill.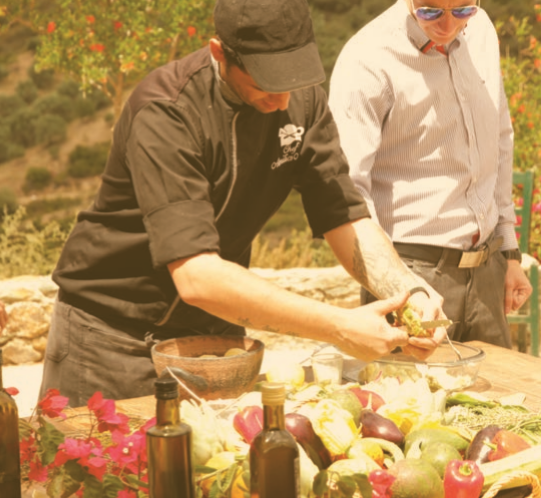 But splashing out, even if you dine just once in the extra-cost restaurants, is a must. Murano offers formal fare within an intimate setting: Venetian glass light fixtures and murals complement warm, mahogany-panelled walls and plush Art Decoinspired furnishings. I started with a deliciously light goat's cheese soufflé (see recipe opposite), followed by perfectly cooked turbot, laced with shoestring potatoes and served with fennel purée and bok choi. Pudding was sensational – a coffee and chocolate semifreddo served with an intensely flavoured fig compote.
If formal is not your thing, make a reservation at buzzy Qsine. Here, in a space that recalls a posh American diner, upbeat waiters hand out iPads rather than menus. Your dining journey can encompass anything from disco shrimp, sushi lollipops and baked escargots to soup-filled pipettes that you plunge into a trio of light-as-air soufflés. It's a fun, quirky yet somewhat over-thought dining experience, and – a word of warning – it's all too easy to order excessive amounts. The trick is to get just one appetiser and one main, which is easily enough for two (simpler tastes are also catered for, should you fancy fish and chips or burgers).
I also liked The Lawn Club Grill situated on Deck 15, where casual rattan furniture and a semi alfresco setting allows diners an interactive cooking experience, should you fancy learning how to swing pizza dough to an elastic thinness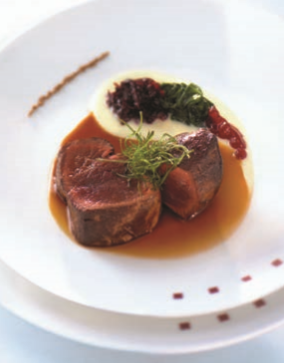 before adding your choice of toppings. And tender chicken brochettes complemented by chilled pinot grigio could never taste better than beneath a starry sky, with Santorini's whitetopped cliffs in the hazy distance.
Suite Class guests have their own restaurant, Luminae, where menus are devised to reflect each port of call. And for
Aqua Class guests there is Blu, dominated by a huge stucco relief of a rosebud in bloom. There's no cover charge for these guests, and the emphasis is supposed to be on healthy cuisine – for that, read no creamy sauces. However, though I enjoyed my frogs' legs with spicy dressing, and halibut with black-eyed peas, the service proved somewhat haphazard.
Less so in Opus. Despite its enormous two-tier dimensions, dominated by a floor-to-ceiling glass wine cellar, the waiters here are impressively efficient, and the food is excellent – think perfectly cooked roast lamb, salmon fillets grilled just-so, and deliciously crisp apple tart. This became my favourite venue: more reliable than Oceanview Café, with a good, wideranging wine list and no hefty surcharge.
But let me return to Chef Tato Garcia and his wonderful dinner – the finale of our Chef's Market Tour in Sorrento. We're up in The Porch on Deck 15 – and judging by Tato's beaming face, he's clearly enjoyed playing with the ingredients purchased in town. We kick off with that delicious tomato and mozzarella salad, lifted to a subtle citrussy sharpness by the lemon balsamic glaze, and follow with a superb spicy seafood soup in a broth of pulped Italian tomatoes.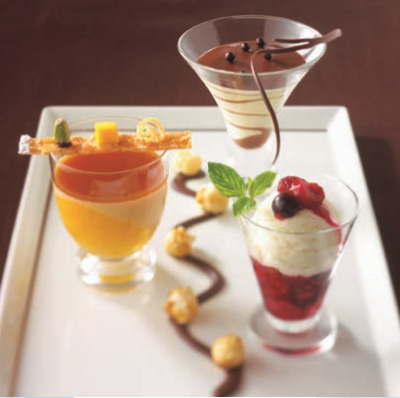 After the mushroom risotto topped with crispy fried cubes of soppressata salami, Tato appears, keen to know our verdict. Most of the time we simply groan with pleasure – especially when the highlight dish appears: a huge kobe beef meatball slathered with Italian cheese and served on a bed of glossy papardelle.
There's barely room to eat Tato's delicately assembled puddings. But we do: dipping into shot glasses of tiramisu and panna cotta, before crunching into ricotta-stuffed cannoli cookies.
"I think you like it?" the Malaga-born chef asks, raising his eyebrows at our empty plates. Need we answer?
BOOK IT
11 nights on Celebrity Reflection, departing Rome (Civitavecchia) on October 10, 2016, round-trip via Santorini, Athens, Mykonos, Kusadasi (Turkey), Bodrum, Crete and Naples. Price from £1,239 per person based on two people sharing a Balcony Stateroom. Price includes return flights from Gatwick, transfers, meals and entertainment on board. Chef's Market Discoveries and private dinner (in Chania, Crete) costs from $289 per person. See www. celebritycruises. co.uk, 080