Search for your ideal Cruise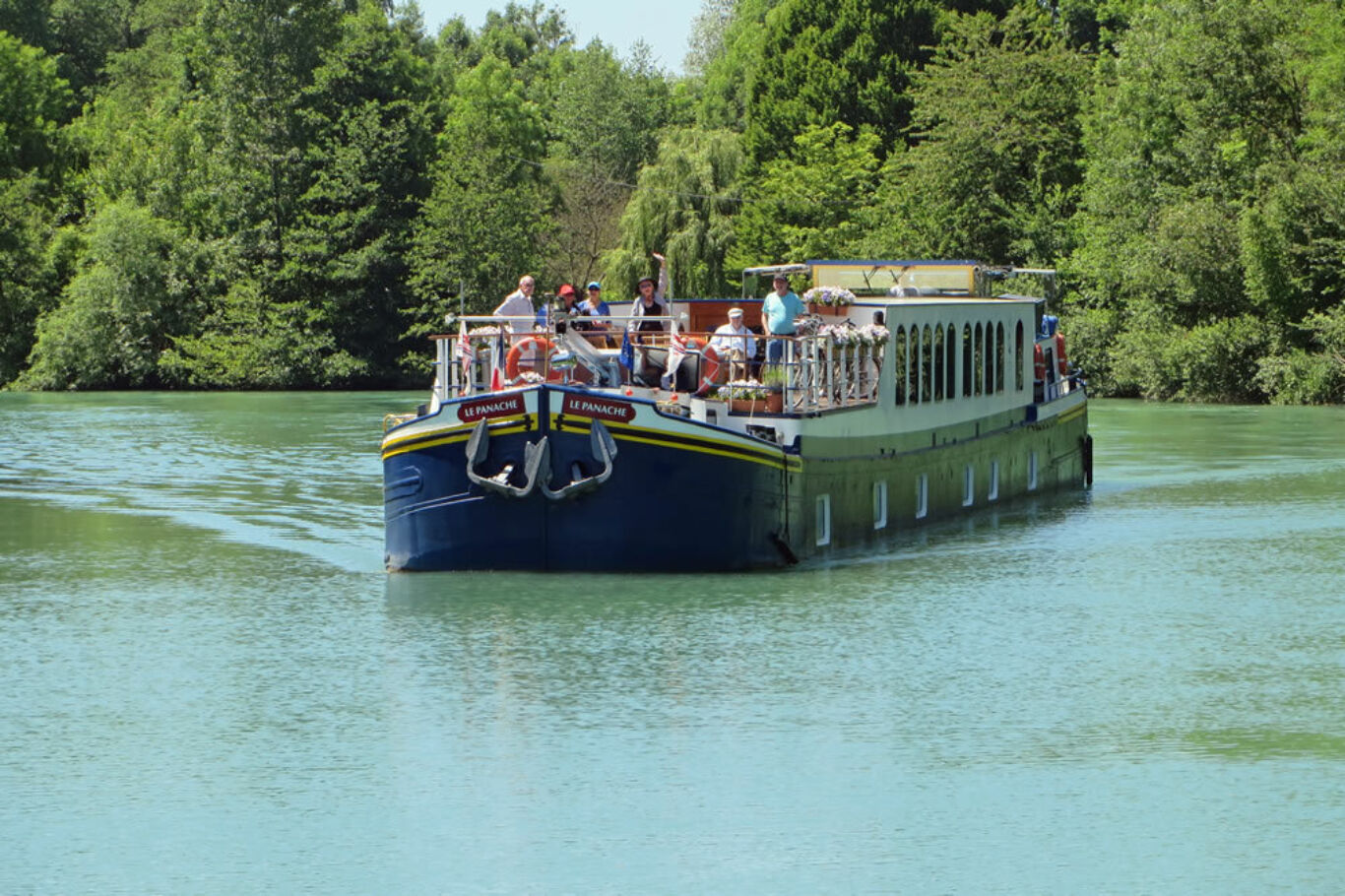 Champagne charm aboard the boutique hotel barge Panache
A cruise along the canals of northern France on board the boutique hotel barge Panache reveals a poetic and pensive panorama. Oscar Wilde's quip "Pleasure without Champagne is purely artificial" sets the tone for a cruise aboard hotel barge Panache. The blend of indolence and fulfilment I enjoyed was gratifying for the psyche, while the
A cruise along the canals of northern France on board the boutique hotel barge Panache reveals a poetic and pensive panorama.
Oscar Wilde's quip "Pleasure without Champagne is purely artificial" sets the tone for a cruise aboard hotel barge Panache. The blend of indolence and fulfilment I enjoyed was gratifying for the psyche, while the copious tastings awakened my appreciation for the wine of celebration that has launched a thousand ships.
Other wines may use the same grapes, the same production methods and maturation, but no other wine can stake a claim to the name Champagne.
We met our fellow bon viveurs in Paris and a couple of hours later our trusty minibus Sunrise on a vineyard near Reims deposited us in the most northerly wine production area in France at the appropriately named town of Châlons-en-Champagne.
Tied up along the Canal Latéral à la Marne, Panache looked every bit an aristocrat. The smart blue-and-white hull with its blunt nose adorned by two anchors, and top deck sporting a profusion of geraniums belied her former life. Originally constructed in 1959 she was rescued from laborious work as a Dutch freight barge and transformed in 1998 into a floating home from home.
Just two decks high, Panache is one of a number of boutique hotel barges or péniche-hôtels as they are known locally, operated by European Waterways. What distinguishes these vessels from their peers is space. While other barges of similar size often accommodate twice as many passengers, Panache was designed for just 12 guests and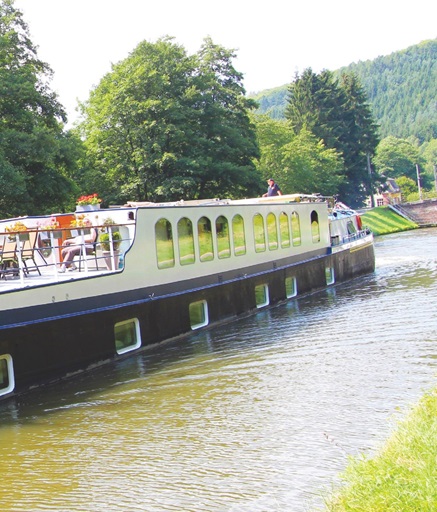 offers an exclusive private country house ambiance. It is a world apart from the modern cruisers that ply the rivers of Europe conveying holidaymakers on a package tour experience.
On the main deck a well-appointed lounge filled with elegant leather armchairs and tasteful fabrics leads to an elegant dining salon with large marble dining table overflowing with Villeroy & Boch flatware and neatly-starched napery. On the open deck there's an outdoor dining table, sun terrace and spa-pool. Six virtually identical twin/double cabins with large showers are on the lower deck. An unfussed crew of six, including our knowledgeable tour leader Amandine, shadowed guests' preferences with unerring instinct and were instrumental in engendering a floating house-party mood. The hero was undoubtedly chef Jim McGarry from Jersey who created leisurely, tantalising meals accompanied by superb French wines.
For six days we explored this hidden corner of France covering a mere 74 nautical miles. We came to appreciate that the insouciant movement is an inherent charm of barging. The pensive pace was hypnotic, the silence interrupted only by the splash of a heron's bill as it penetrated the limpid water intent on spearing a fish.
The first few days of our cruise were on the Canal Lateral a la Marne where we negotiated 16 locks or, to give them their French name, ecluses. Several lock-keepers' houses had fallen into elegiac ruin , their once prim roses now an unkempt tangle of floribunda pinks. Trees stood stiller than still, chandeliers of mistletoe choking their branches.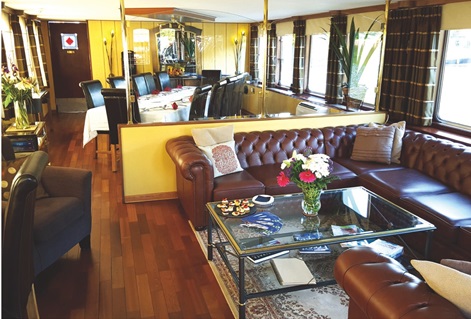 To enter a town aboard a hotel barge is to creep up silently into a bucolic scene unchanged for centuries. In Tours-sur-Marne the architecture was all of a piece, nothing recent, nothing superficial. Wooden shutters of faded blue and green were folded back to reveal diaphanous lace at the windows. From here we climbed aboard a minibus bound for Reims and were awestruck by the imposing Gothic cathedral where the kings of France were crowned. That night my fellow bargistes and I were taken to dinner at Le Theatre, one of the most celebrated brasseries in Epernay.
An entire support infrastructure is an invisible yet inherent facet of life on European Waterways ' peniches, ensuring croissants at breakfast are oven fresh, that cheeses rival the chariot des fromages in any Michelin-starred restaurant, while fine wines are sourced to satisfy the most critical oenologist.
The following morning we drove to the village of Hautvillers – the cradle of Champagne – where Dom Perignon conceived the methode champenoise in the 18th century. In the chancel of the Saint Sindulphe Benedictine Abbey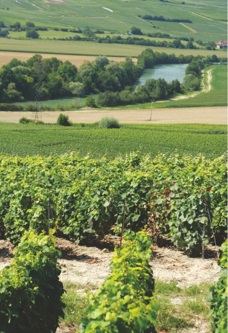 church we paid homage at the monk's tomb.
Continuing on through pristine vineyards we came to the family-run Champagne house of Ployez-Jacquemart for a succinct explanation of how Champagne is blended from a mix of Chardonnay, Pinot Noir and Pinot Meunier grapes; and how 90 per cent of all the grapes are grown by around 19,000 smallholders whose average vineyard is just five acres. We also learned during a tutored tasting that Blanc de Blancs are made only from white Chardonnay grapes, while Blanc de Noirs are made from either or both of the black, Pinot, varieties.
Lunch back on board was pan-fried fillet of sea bass, with roasted Mediterranean vegetables, crushed potatoe s, grilled asparagus and pesto dressing, followed by Abondance and Saint Nectaire Afterwards, I decided a stroll along the towpath was in order while some of my travelling companions headed off on bicycles. There was no need for an iPod as the sound of larks singing, high and invisible, was a perfect accompaniment. Bordering the meandering waterway, wood sorrel and wild garlic perfumed the breeze. The verges were bright with cuckooflower, bugle and speedwells, while in the distance ploughed fields of oil-seed rape and ripening wheat resembled a marzipan cake.
Panache left the Canal Lateral a la Marne at Dizy, just west of Epernay and joined the Marne River which flows to its confluence with the Seine northeast of Paris; the descent of 13 1 feet is modified by 18 locks. The sage-coloured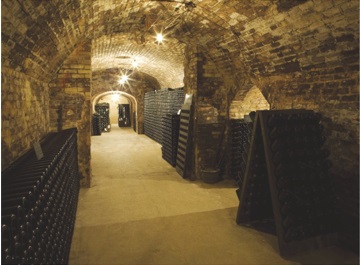 water with its weedy aroma diminished on the river where curious swans and their fluffy cygnets peered into our cabin windows. Alan, our personable captain, brought us to a standstill so we could peek through the iron gates of a small chateau built in white stone with four turrets rising from its walls.
The pace of the water was almost meditative as we slipped silently to our mooring; mists cleared and a rose-pink sun caressed the winsome hamlet of Courcelles. After breakfast we explored the bustling market in Epernay. Velvety peaches just pluck ed from the tree were golden in the sunlight, while green and black figs looked ready to burst. The scent of lemon, thyme, lavender and verbena wafted past the selection of olive oils and hon ey. That afternoon we floated through fields of sunflowers and deep, dark forests, far from the madding crowd.
What distinguishes this type of hotel­ barge holiday is the essentially communal nature of the experience. Our fellow passengers were delightful , far from stuffy, and enchanted to be sharing this pastoral, waterborne odyssey.
AtChateau-Thierry we rejoined our minibus for a visit to Champagne Pannier. After touring the labyrinthine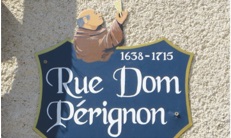 medieval limestone cellars we compared the Extra-Brut with the Brut Millesime 2005. Some of us bought a bottle to take home but when we returned to Panache the sun was caressing the top deck so we decided to toast our voyage and several corks popped before we swayed into the dining salon.
Jim had been conjuring treats in the galley and we sat down to a crab, avocado and tomato tian with pesto dressing; duck breast, sweet potato, braised red cabbage, haricot beurre, prune and cognac sauce; Roquefort and Comte cheeses, rounded off with a blackberry and hon ey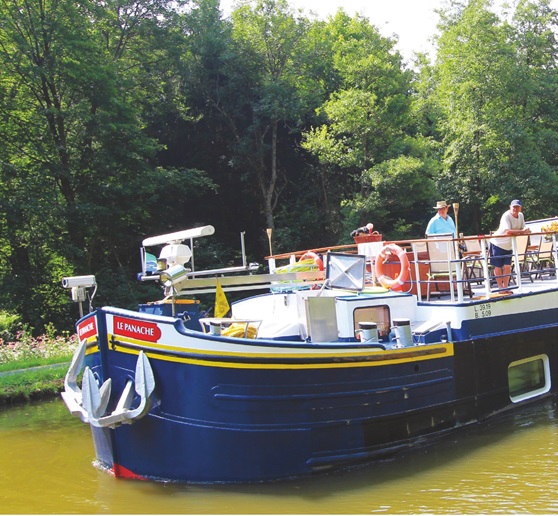 creme brulee and lemon shortbread. Accompanying this feast was a white Santenay 2011 from Louis Jadot and a rather intriguing red Santenay premier cru 2011 from Prosper Maufoux.
Mercifully there was a late start the next morning as we headed to the magnificent Chateau-Thierry Monument to the fallen WWI allies of the Aisne Marn e and Oise­ Aisne offensives. The captain, escorting this tour, gave a moving account of the sacrifice and horror of the 1918 campaign at the Marine Monument and vast American cemetery at Belleau Wood.
Approaching journey 's end atCoutaron on our last night , over several single malts generously-poured by our stewardesses Gabi and Noemi, we reflected on our time barging into the slow lane. Trevor from South Africa and an inveterate cruiser became quite loquacious. 'There's something deeply romantic about cruising which speaks to the part of us that secretly regrets the speed and convenience of modern travel," he said. "Panache is on a different orbit." Mark Twain 's observation is equally pertinent: "Too much of anything is bad , but too much Champagne is just right."
Fast Facts
| | | |
| --- | --- | --- |
| Length | Passengers | Crew |
| 129 ft | 12 | 6 |
1e basics
On-board prices
Everything including Champagne, fine wines. An open bar and soft drinks are included
Excursions Included
Gratuities Suggested but not obligatory: 5% of the cost of the cruise.