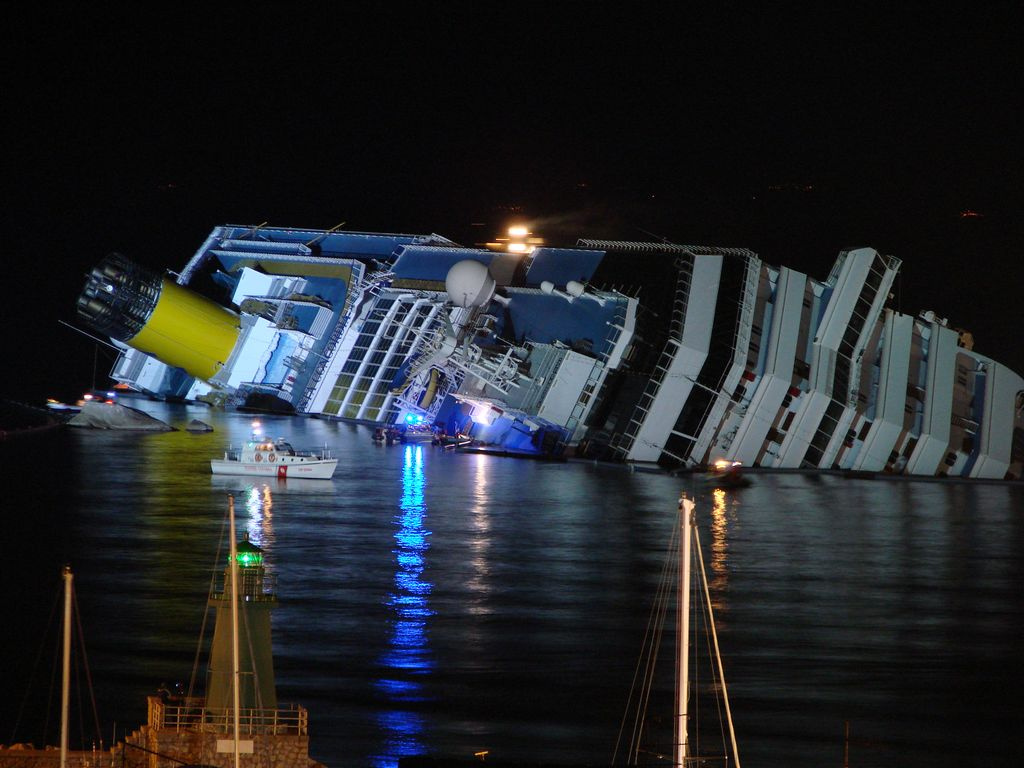 Costa Concordia captain guilty of manslaughter
The captain of Costa Concordia has been found guilty of manslaughter and now faces 16 years in prison. Captain Francesco Schettino, was in charge of the ship when it hit rocks and sank, killing 32 passengers and crew, in January 2012. He denied the charges throughout the 19-month trial, and claimed he was being made
The captain of Costa Concordia has been found guilty of manslaughter and now faces 16 years in prison. Captain Francesco Schettino, was in charge of the ship when it hit rocks and sank, killing 32 passengers and crew, in January 2012.
He denied the charges throughout the 19-month trial, and claimed he was being made a scapegoat. Schettino was not present when Judge Giovanni Puliatti read out the verdict at the court in the city of Grosseto.
In July 2013 five other crew members were convicted of manslaughter over the incident and in July 2014 the vessel was re-floated and was towed to Genoa where she is being dismantled.
Reacting to the verdict, Seamus Conlon, Managing Director of Cruise.co.uk said: "We're sure that many of the victims and families of the Costa Concordia will feel that justice has been served now that Francesco Schettino has received a long sentence for abandoning his ship in 2012, although there may be some questions raised about whether 16 years is enough given that 32 people lost their lives in this tragic incident.
"Following the anniversary of the sinking last month our community of over 200,000 users shared their views on current safety standards on cruise ships and we were pleased to see that British cruisers have greater confidence now when travelling on cruise ships thanks to the introduction of new policies by the Cruise Lines International Association (CLIA), such as an increase in the number of life-jackets.
"The Costa Concordia is an important reminder that safety is the primary concern for cruise liners and we're confident these standards will only continue to increase."
(Photo credit to Laurent DE PIERREFEU/European Commission DG ECHO)