Search for your ideal Cruise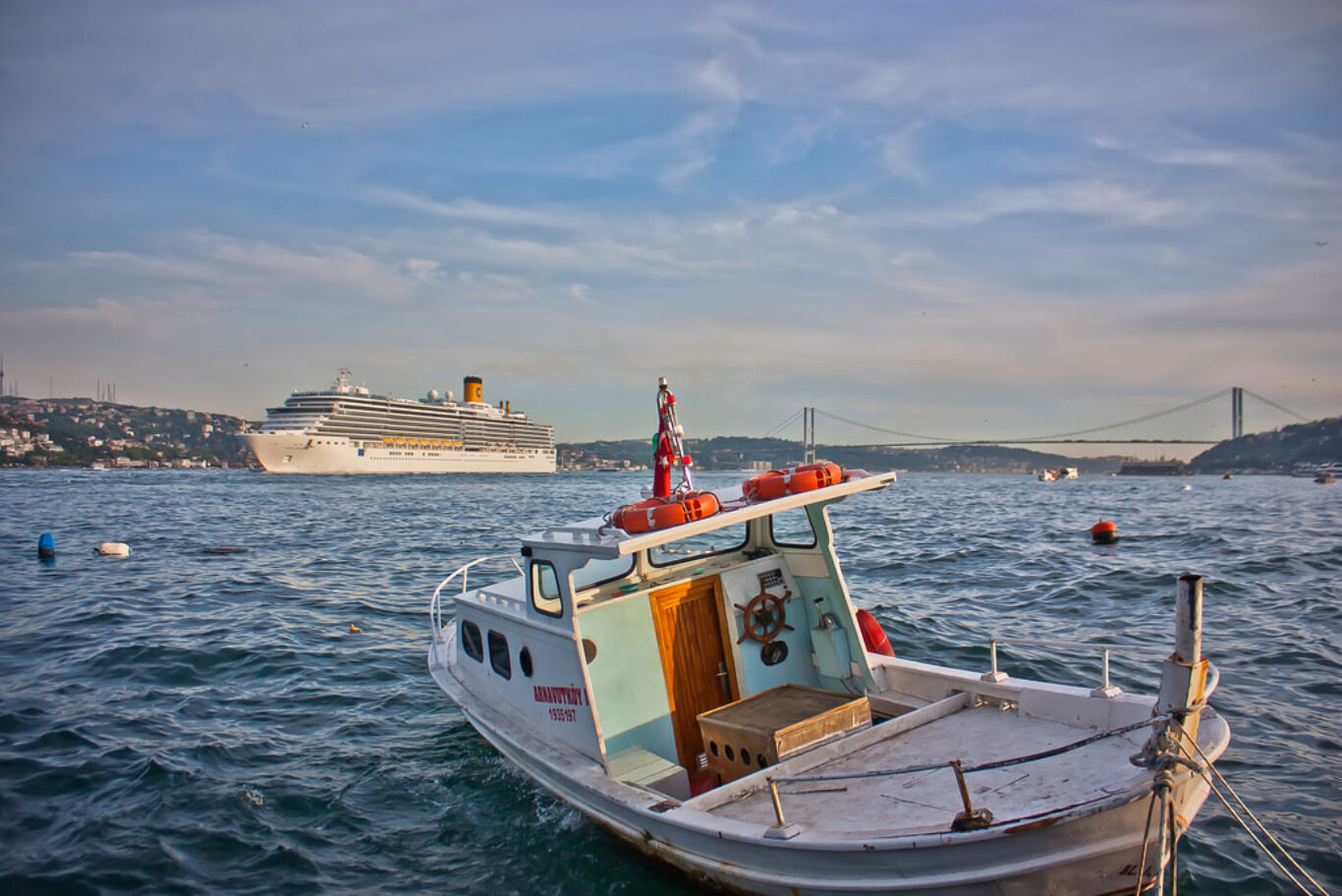 Costa Cruises cancels all remaining calls to Turkey for 2015
Costa Cruises has become the first cruise line to cancel all remaining calls this year to the ports of Istanbul and Izmir, Turkey, amid security fears. The calls have been replaced with alternatives ports in Italy, Malta and Greece and the itineraries affected are those sailed by Costa Deliziosa, Costa neoClassica and Costa Pacifica. In
Costa Cruises has become the first cruise line to cancel all remaining calls this year to the ports of Istanbul and Izmir, Turkey, amid security fears.
The calls have been replaced with alternatives ports in Italy, Malta and Greece and the itineraries affected are those sailed by Costa Deliziosa, Costa neoClassica and Costa Pacifica.
In a statement Costa Cruises cited that the move will "ensure the best experience for guests". It continued "The company is informing its guests and travel partners and has taken all measures to ensure minimum disruption in reaching and leaving the ship for those guests who have already booked their cruise." The cruise line started informing its guests of the changes on 17 August.
Escalating violence and security threats are blamed for the cancellations. Most recently on 10 August a bomb attack on a police station in Istanbul injured at least seven people. Soon after gun shots were fired at the United States consulate.
Turkey is the second country in the Mediterranean to lose regular calls by the cruise line. In March the cruise line cancelled all remaining calls for 2015 to Tunisia following a terrorist attack at the Bardo National Museum in Tunis where five of its cruise passengers lost their lives.
Public reaction so far has been mixed with some passengers disappointed at a seemingly heavy-handed approach that may impact the Turkish economy. Others have praised the company for taking precautionary action, especially in light of the deadly Tunisian attack.
At the time of writing a large number of cruise lines continue to include sailings to and from Istanbul and Izmir on their 2015 itineraries including: Azamara Club Cruises; Celebrity Cruises; Crystal Cruises; Cunard Line; Holland America Line; MSC Cruises; Norwegian Cruise Line; Oceania Cruises; P&O Cruises; Ponant; Princess Cruises; Regent Seven Seas Cruises; Seabourn; SeaDream Yacht Club; Silversea; Star Clippers; Swan Hellenic; Viking Ocean Cruises; Voyages of Discovery; Voyages to Antiquity; and Windstar.
UPDATES:
Cunard Line has issued a statement stating "In line with advice from the Foreign & Commonwealth Office (FCO), we currently have no plans to remove our calls to Istanbul, Turkey. We continue to monitor the situation very closely and as our passenger safety is paramount, if the situation deteriorates, we will reconsider these itineraries."
A spokesperson for Seabourn said "The safety and well-being of our guests is always our top priority. There are no current plans to make any changes to our itineraries, but we will continue to monitor the situation closely."
(Photo credit to MugeSoydan)