Search for your ideal Cruise
Costa Cruises unveils new menus designed by a top Michelin-starred chef
Costa Cruises has introduced 14 new regional lunch and dinner menus that were created by a team of top Costa chefs led by Michelin-starred chef Fabio Cucchelli. The new menus reflect Italian heritage and authenticity with dishes rooted in the flavours of the fourteen regions of modern Italy. The development team studied a range of
Costa Cruises has introduced 14 new regional lunch and dinner menus that were created by a team of top Costa chefs led by Michelin-starred chef Fabio Cucchelli.
The new menus reflect Italian heritage and authenticity with dishes rooted in the flavours of the fourteen regions of modern Italy. The development team studied a range of regional recipes, identifying dishes that best represented the gastronomic and cultural history of each Italian area. Following eight months of analysis and testing, 14 new regional lunch and dinner menus were formed, offering a total of 252 dishes that are now served on-board all Costa cruise ships.
As an example, chefs created a simple and hearty dish to embody the warm Southern atmosphere of Sicily by combining fillets of Spatola fish with bread and raisins, served with fresh caponata (a Sicilian eggplant dish) and sweet red onion. Moving further north, passengers can enjoy Rigatoni pasta with jowl bacon and Romano Pecorino cheese, a tasty dish distinctive to the central region of Lazio. Breaded fried pork cordon bleu served with potato croquettes and grilled tomatoes reflect Friuli in the North East, combining the potato with a range of local cheeses. Other delicacies on-board include Savona-inspired Burrida soup with cuttlefish and fine peas and a traditional Neapolitan pasta and potato soup that originates from Naples.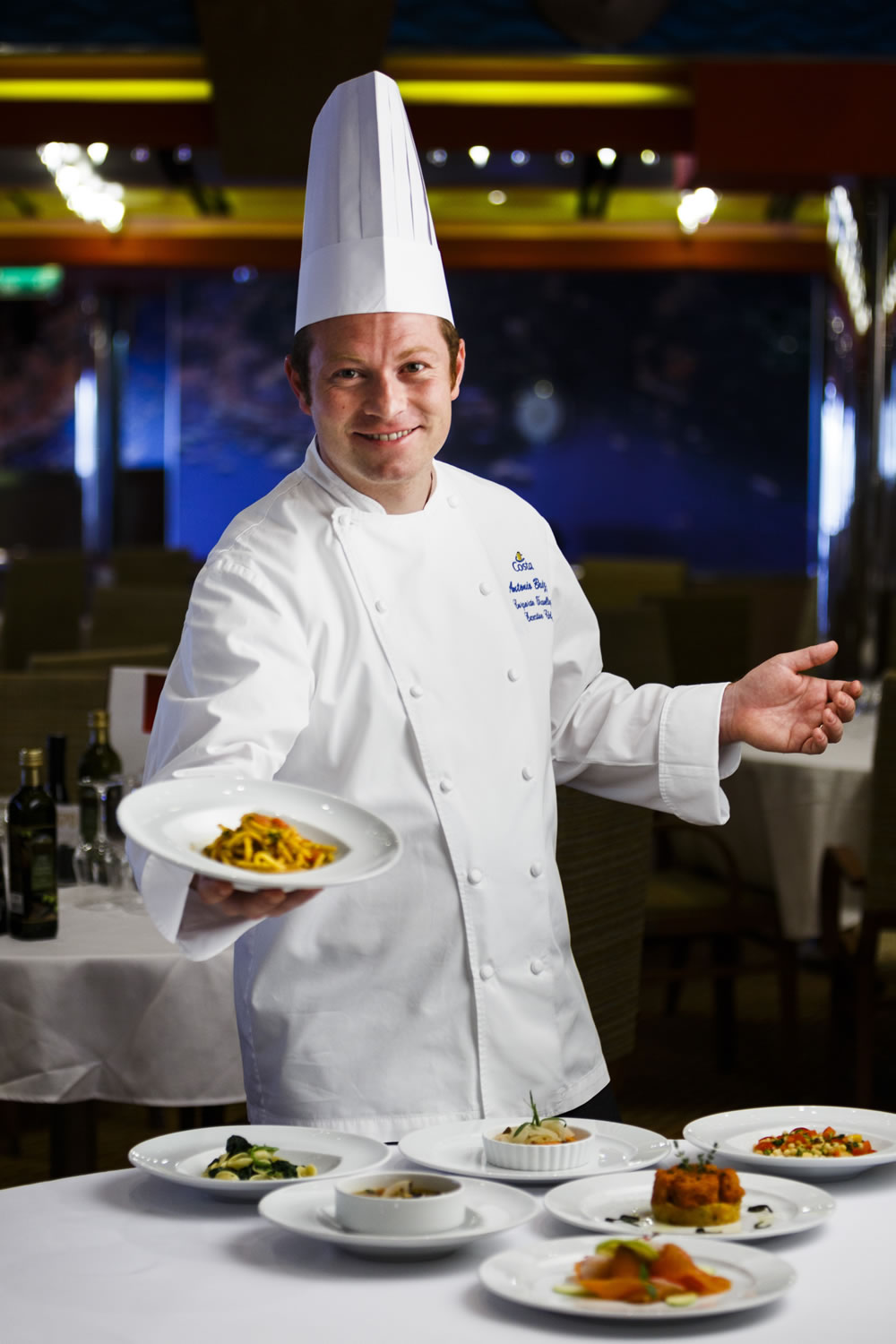 Filippo Bertuzzi, Costa Cruises Corporate Director of Food and Beverage Operations, said: "We chose recipes that truly represent the tastes and aromas of Italian history and culture. As a result, our menus take passengers on a culinary voyage through 14 different regions, taking into account the length of the cruise and the different destinations visited. To ensure smooth implementation of the new menus, Costa also selected a team of Corporate Chefs who travelled on all the fleet's ships to provide assistance and consistency for guests' dining."
Giuseppe Carino, Vice-President of Guest Experience and Onboard Revenues, added: "We are proud of our gastronomic traditions and wanted to offer guests a real taste of Italy through our regionally inspired menus. Every year, on our ships, we take hundreds of thousands of guests on vacation, who come from about 200 different countries all looking for the real flavours of Italian cuisine. Thanks to our links with local suppliers, we are in an enviable position to source authentic ingredients and put a spotlight on the varied regional cuisines that can be found through Italy. We are confident that our new menus offer something for everyone and give our customers a real taste of Italian heritage and hospitality."
(Photo credit to Costa Cruises)