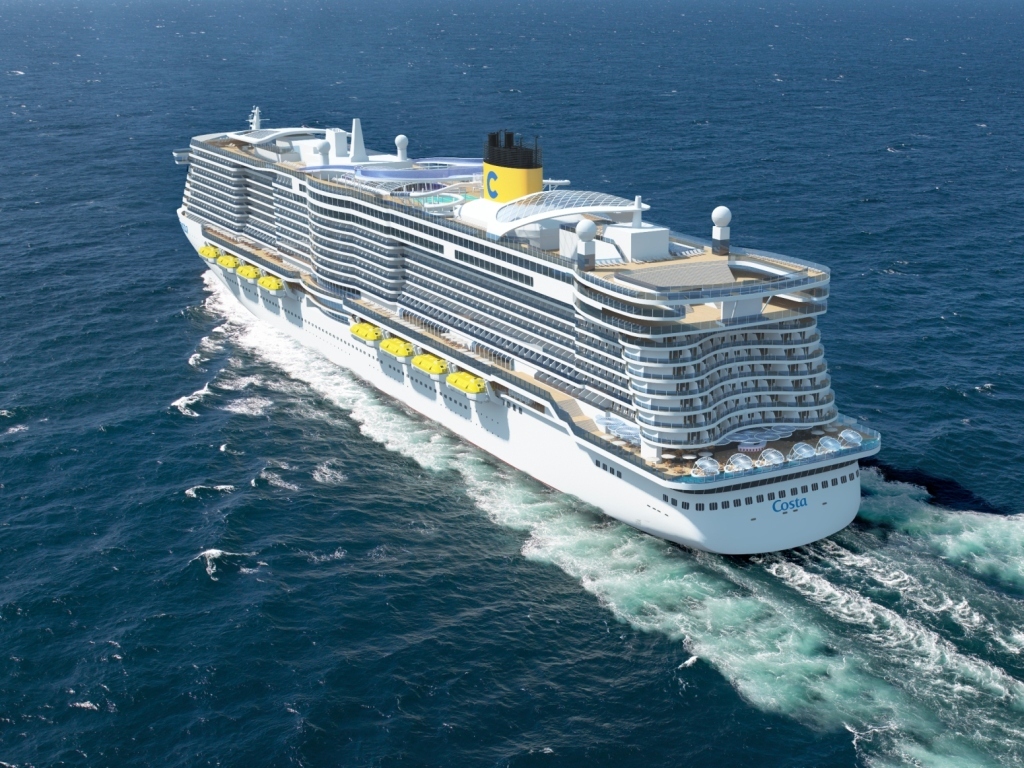 Costa Cruises orders two 6,600-passenger LNG-powered cruise ships
In June Carnival Corporation announced it had ordered four of the largest cruise ships ever built based on maximum passenger capacity. Two will be heading to AIDA Cruises and now it has been revealed the remaining pair will be joining the Costa Cruises fleet. The ships on order form part of the previously announced Memorandum
In June Carnival Corporation announced it had ordered four of the largest cruise ships ever built based on maximum passenger capacity. Two will be heading to AIDA Cruises and now it has been revealed the remaining pair will be joining the Costa Cruises fleet.
The ships on order form part of the previously announced Memorandum of Understanding with shipbuilders Meyer Werft and Fincantieri S.p.A for nine new ships between 2019 and 2022.
The four ships on order (for AIDA Cruises and Costa Cruises) will feature a revolutionary "green design" and will be the first in the cruise industry to be powered by Liquefied Natural Gas (LNG), the world's cleanest burning fossil fuel.
The two ships destined for Costa Cruises will be built by Meyer shipyard in Turku, Finland, with delivery expected in 2019 and 2020. Each ship will exceed 180,000 gross tons and will include more than 2,600 passenger cabins, accommodating approximately 5,200 passengers based on double occupancy with a maximum capacity of 6,600 passengers.
Michael Thamm, CEO of the Costa Group said "These ships will expand the leadership position for the Costa Group, the market leader in all the major continental European markets. The multi-billion dollar contract with Meyer mirrors our strategy to constantly innovate our vacation offers and to deliver an unmatched cruise experience to our guests."
Neil Palomba, President of Costa Cruises said "The two Costa ships are a real innovation for the market, setting new standards for the whole industry: they will be the first green ships powered with LNG and they will offer an extensive number of guest-friendly features. Furthermore they will be an expression of the new positioning, Italy's finest. The order also confirms that the Costa brand will continue to grow, becoming even stronger and keep on generating a positive economic impact in the main countries where it operates, including Italy".
According to Costa Cruises' forecast, approximately 750 Italian crew members are expected to be hired to work on the two ships. Furthermore Italy will be featured strongly in the on-board experience with thousands of international guests experiencing the Italian décor, hospitality, gastronomy and entertainment.
Images were also released of the new vessels on order which bear a resemblance to AIDAprima, due for delivery in October 2015.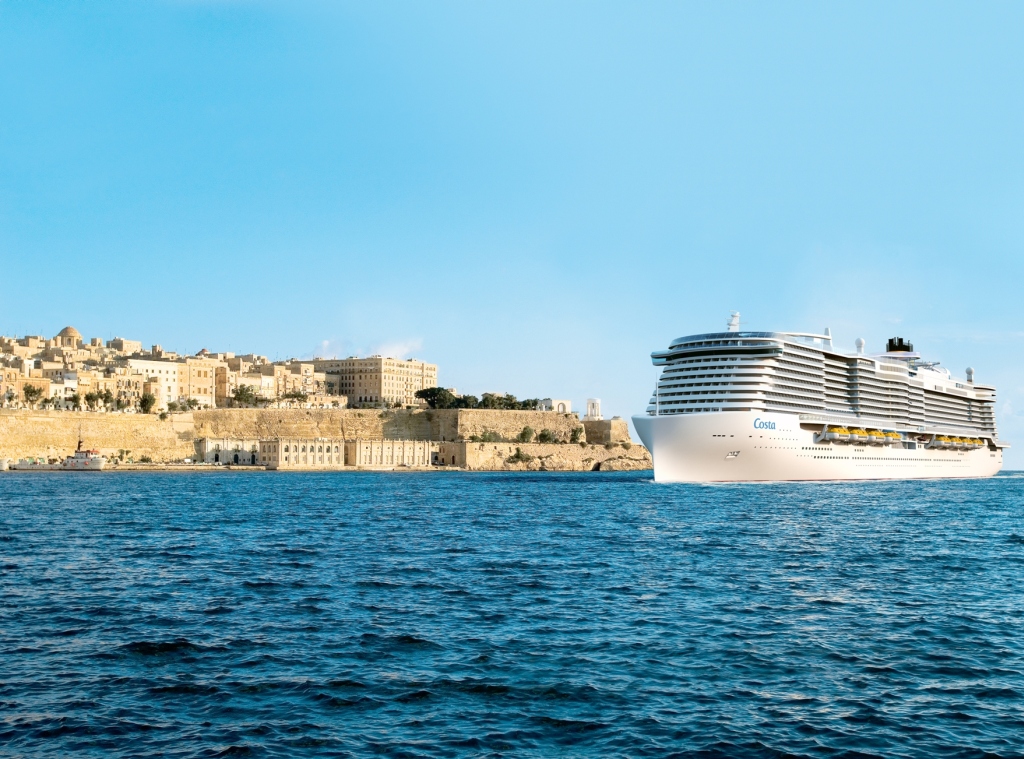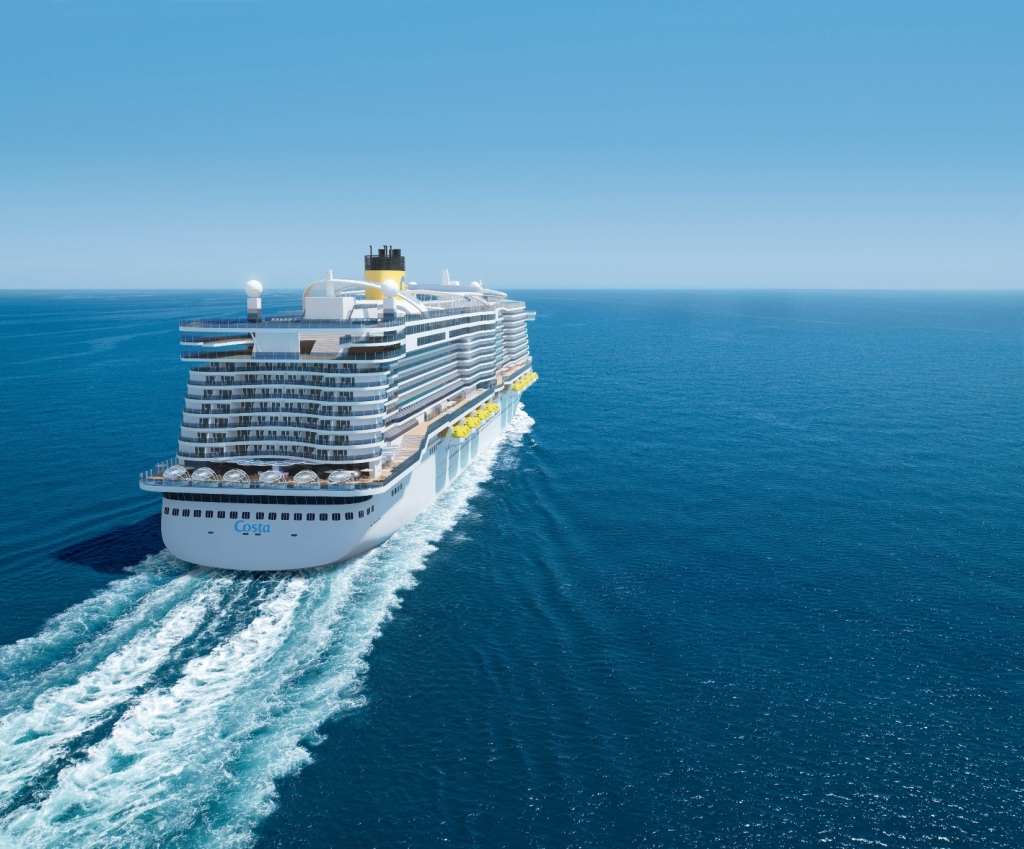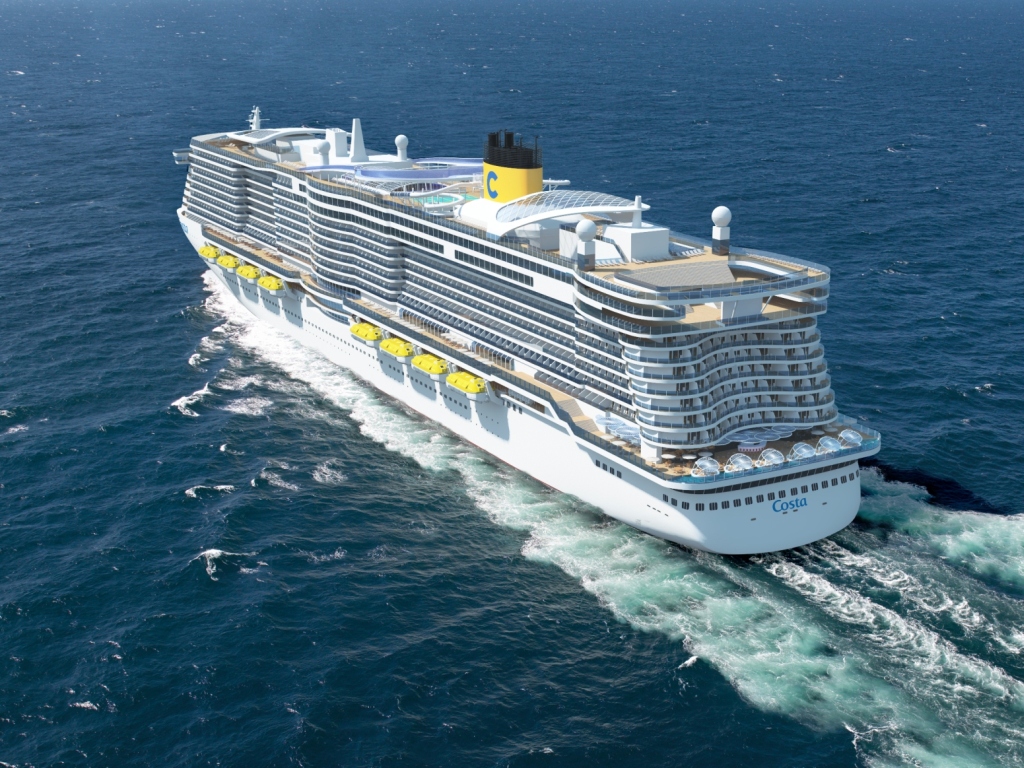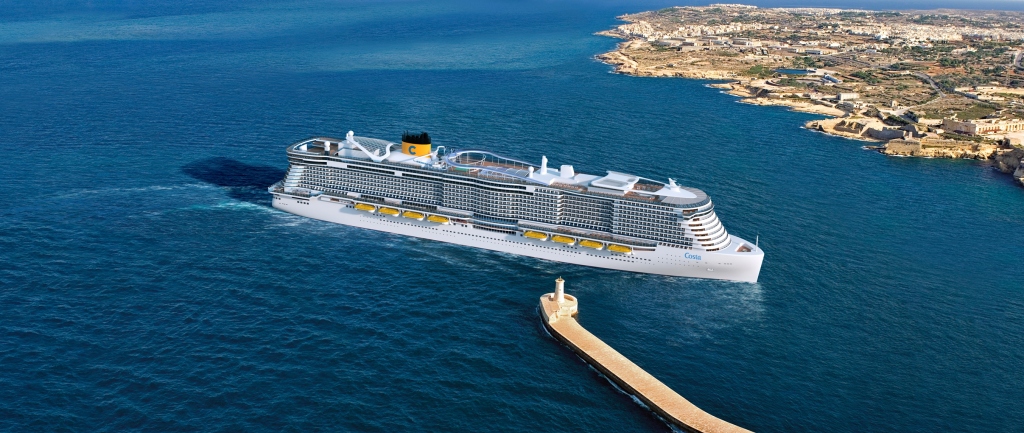 Competition in Europe and the Mediterranean is expected to be fierce when these ships are launched, as they will introduce an additional 13,200 berths to the cruise market. Rival Italian cruise line MSC Cruises will be taking delivery of the 5,700-guest MSC Meraviglia in May 2017, with a further three Vista-class ships pencilled in for delivery in 2019, 2020, and 2022. If all of these vessels were to be home-ported in Europe in addition to the existing fleet this would add as much as 22,800 additional berths to the cruise market.
(Image credits to Costa Cruises)