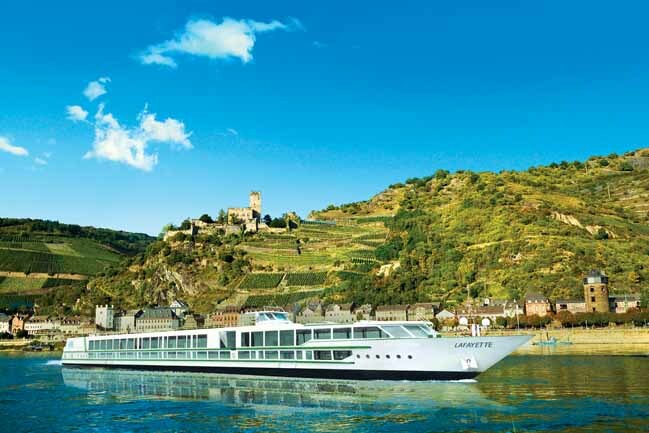 Croisi Europe launches latest vessels
Croisi Europe has launched three new vessels for the upcoming season. At 90 metres long by ten metres wide, MS Lafayette offers more comfort, style and space, and can accommodate 84 passengers in 40 double and four single cabins. The spacious cabins have wide outward-facing bay windows. Each is furnished with a double bed that
Croisi Europe has launched three new vessels for the upcoming season.
At 90 metres long by ten metres wide, MS Lafayette offers more comfort, style and space, and can accommodate 84 passengers in 40 double and four single cabins. The spacious cabins have wide outward-facing bay windows. Each is furnished with a double bed that can convert to two single beds and has private en suite facilities, hair dryer, mini bar, flat screen satellite television, radio, telephone, safe and reversible air-conditioning.
The MS Lafayette sails a new and unique itinerary along almost the entire length of the Rhine, from Basel to Amsterdam and vice versa, from April to October. The cruise takes in Lake Constance and the Isle of Mainau, the landscapes of the Romantic Rhine Valley, Strasbourg, Aachen, Mainz, Cologne and Amsterdam.
MS Lafayette is named in honour of the famous Marquis de Lafayette, Gilbert du Motier, considered to be one of the founding fathers of Franco-American friendship.
As well as MS Lafayette, Croisi also inaugurated two barges, the Madeleine and the Anne-Marie at a ceremony in Strasbourg.