Search for your ideal Cruise
All You Need To Know About Cruise Ship Health & Safety Post-Covid-19
Cruising is coming back – but not quite as we knew it, thanks to a raft of new health and safety protocols
Across the globe, individuals and businesses are learning new ways of life as we all adapt to a post-Covid world. The travel sector is leading the way, though while some river voyages have restarted in Europe, the UK Foreign Office recently issued a statement advising against cruise ship travel at this time.
Yet as cruisers know, this is an industry that has always put the health and safety of its guests front and centre. Every line is using this temporary suspension to review all aspects of its operations.
So when cruising does restart, it will be safe – but it will feel a little different, and we will all need to learn some new habits.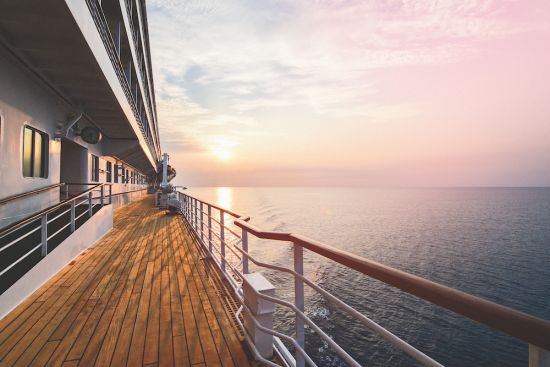 Announcements are being made all the time, so when you book your next cruise, we highly recommend that you leave plenty of time to study your cruise line's health policy. Be prepared to explore the FAQs, or look out for a discreet banner that pops up on the home page, so you're ready to follow the rules.
In the meantime, we've rounded up the changes you can expect to see, from screening programmes and social distancing to new dining arrangements and one-way systems in corridors and on deck.
Social distancing (on board)
With their first cruises since the suspension of sailings, river cruise lines including A-Rosa and Nicko Cruises have already shown how social distancing can be successfully implemented on board.
Nicko Cruises' restart cruise on 1 June sailed with half its usual passenger complement – just 110 guests – as well as 'one-way streets' marked out on the floor in public areas of the ship.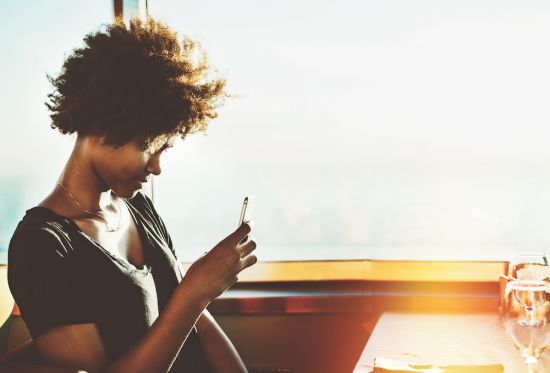 In ocean cruising, 16 June saw expedition line Hurtigruten launch its first voyage since lockdown. The line adopted a limit of 50 per cent passenger capacity for this and future sailings, and has also implemented floor markings to keep guests at least one metre apart.
While small and medium-sized cruise ships can be adapted for social distancing with relatively few modifications, for larger ocean vessels carrying up to 5,000 passengers, this is slightly more problematic. Norwegian Cruise Line, some of whose ships can carry 4,000 guests, offered early insight into its social distancing plans, announcing that it will be reassessing capacity across its fleet, as well as limiting numbers in public spaces and at events on board.
Social distancing (on shore)
In the post-Covid world, cruise passengers will still have the opportunity to go ashore on excursions, but group sizes may be substantially reduced.
For Nicko Cruises' restart sailing, guests were split into smaller groups for shore excursions, face masks were mandatory on buses, and passengers were given audio systems so they could maintain social distancing.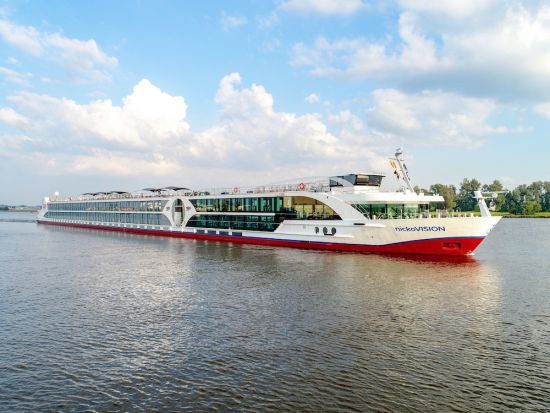 This is also the case with French river line CroisiEurope, which is encouraging passengers to wear masks on shore excursions, and is using QuietVox wireless audio systems, which facilitate social distancing on guided tours.
For its first cruise since lockdown, Hurtigruten introduced additional hygiene procedures to ensure passengers could go ashore, cleaning and disinfecting all buses between trips, along with all equipment before use by another passenger. Guests were also required to wash their hands thoroughly before, during and after excursions.
No more buffets
Onboard dining will undergo some of the biggest changes, with lines including CroisiEurope, Uniworld, American Cruise Lines and Coral Expeditions removing the traditional buffet and self-service options.
Luxury river line Uniworld has introduced set mealtimes and reserved seating on board, with guests at the same table, with the same people, each day. Additionally, items that are usually shared – such as bread and butter – will now be served to each person individually.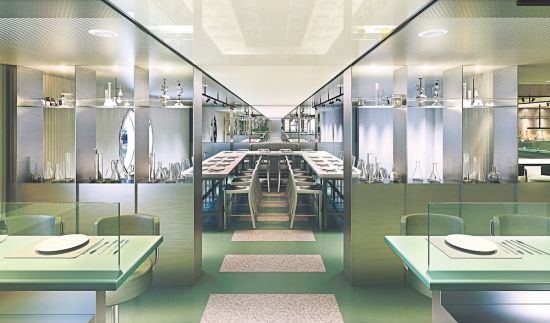 Nicko Cruises has added alternative dining venues to give guests more space, and has also introduced safety screens between tables where necessary.
Virgin Voyages' Scarlet Lady was always intended to turn cruising tradition on its head, with smaller eateries taking the place of large dining rooms – a move that will help Virgin in the drive for Covid-safe cruising.
Her launch currently on hold, the new ship will also be buffet-free, instead offering ShipEats – an onboard food delivery service with contactless drop-off and pick-up, so guests can social distance in their cabins, should they prefer.
Face masks
It's safe to say that masks will be worn on your next cruise, though when and where will depend on each individual cruise line.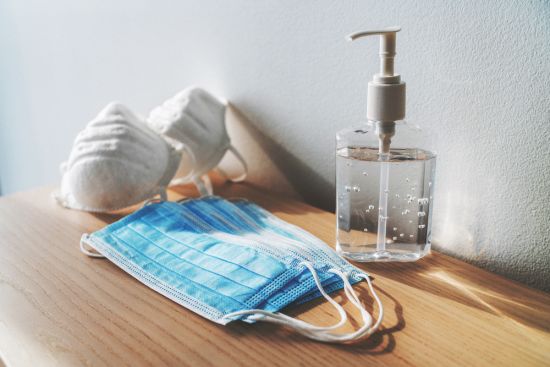 In general, we can expect that masks will be required wherever it is especially difficult to keep passengers the necessary distance apart. For companies including Nicko Cruises, Ponant and Paul Gauguin, that means masks are mandatory in corridors, and requested in the ship's public areas.
On Hurtigruten and Coral Expeditions, masks remain optional, while A-Rosa requires them in indoor public areas, except when seated for meals.
CroisiEurope will encourage guests to wear masks on all shore excursions, while Avalon will provide masks and encourage their use during the ship's safety drills, as well as during disembarkation before excursions and tours. Uniworld will provide masks on buses and in cabins.
Sanitation & hygiene
While cruise lines have always maintained strict onboard cleaning and hygiene standards, following Covid-19 they will be introducing even more stringent measures to ensure the health and safety of passengers and crew.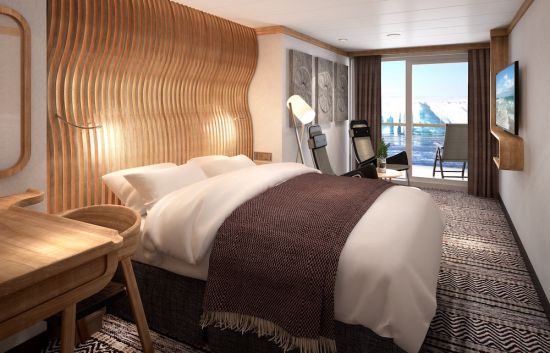 Bahamas Paradise Cruise Line will be sanitising cabins and public areas with hospital-grade disinfectants, and passengers will be temperature-screened prior to boarding.
Hurtigruten has announced that it will be using UV light on hard surfaces in cabins, galleys and public areas to identify "organic materials invisible to the naked eye", and Virgin Voyages has announced a partnership with AtmosAir Solutions to introduce an air purification system that sanitises air on board and is claimed to be 99.9 per cent effective against coronavirus. The line adds that it too will employ the UV technology used in hospitals and laboratories to boost its cleaning routines.
All cruise lines will be encouraging guests to wash and disinfect their hands regularly, with additional hand sanitisers and disinfectant wipes available throughout the ship.
Health screenings and medical facilities
Passengers' health and medical needs have always been a priority for the cruise industry, as pointed out by Andy Harmer, UK and Ireland director of trade body CLIA.
"We already have medical facilities and doctors on board ships," he says. "We already do pre-screening and we are well used to cleaning and sanitisation, so there were a lot of protocols in place before our voluntary suspension of sailings."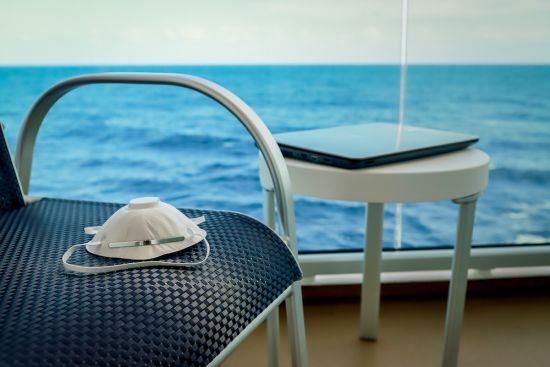 Nevertheless, new standards are being set in the wake of the Covid crisis, and many lines have introduced screening programmes. Passengers and crew due to sail on Ponant, Paul Gauguin or Nicko Cruises will need to complete health questionnaires before being allowed to board, while the American Queen Steamboat Company has partnered with Ochsner Health of Louisiana to introduce various new procedures, including pre-cruise medical questionnaires and temperature checks.
Both UnCruise Adventures and Variety Cruises will enforce daily temperature checks for crew and passengers, and on some lines, cabins will be set aside in case they are needed for isolation.
Asian cruise group Genting announced some of the earliest and most wide-ranging new health and safety protocols for its Dream and Star Cruises fleet. These include mandatory temperature screening and pre-boarding health declarations for all guests.
The cruise line has added isolation wards in its medical centres, and spare cabins will be converted into quarantine rooms if necessary. Genting has also announced that it will require 'stringent checks for all embarking individuals, including crew travel documents'.
Touchless tech
Cruising has become a hi-tech business in recent years, as cruise lines find new ways to improve the customer experience and reduce their carbon footprint. Now, however, some of that same technology will be powering their return to service.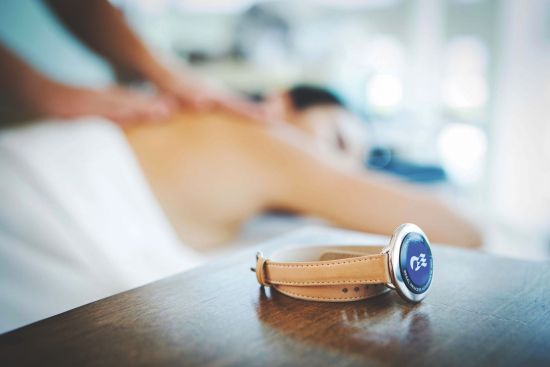 Virgin's mould-breaking approach will pay dividends again here, with Scarlet Lady already featuring innovations that could prove highly useful in the battle against Covid. These include sensors that detect whether or not a stateroom is occupied, thereby reducing passenger interaction with staff. Virgin is also installing thermal camera technology in terminals and on board to monitor the body temperature of guests and crew.
Princess Cruises' coin-sized Ocean Medallion should prove invaluable, too, as it allows touchless cabin entry. Similarly, MSC Cruises' smart MSC for Me wristbands, introduced to help groups locate each other, could now be used to ensure that public areas don't become overcrowded.
Elsewhere in the industry, many lines have introduced touchless screenings at embarkation and when returning to the ship, along with online check-in procedures, while Genting has installed infra-red fever screening systems at the gangway.
The next few months are sure to see more changes, as cruise lines continue to confront the challenge of Covid-19. But that means we can all board with confidence as the cruise industry gradually restarts.