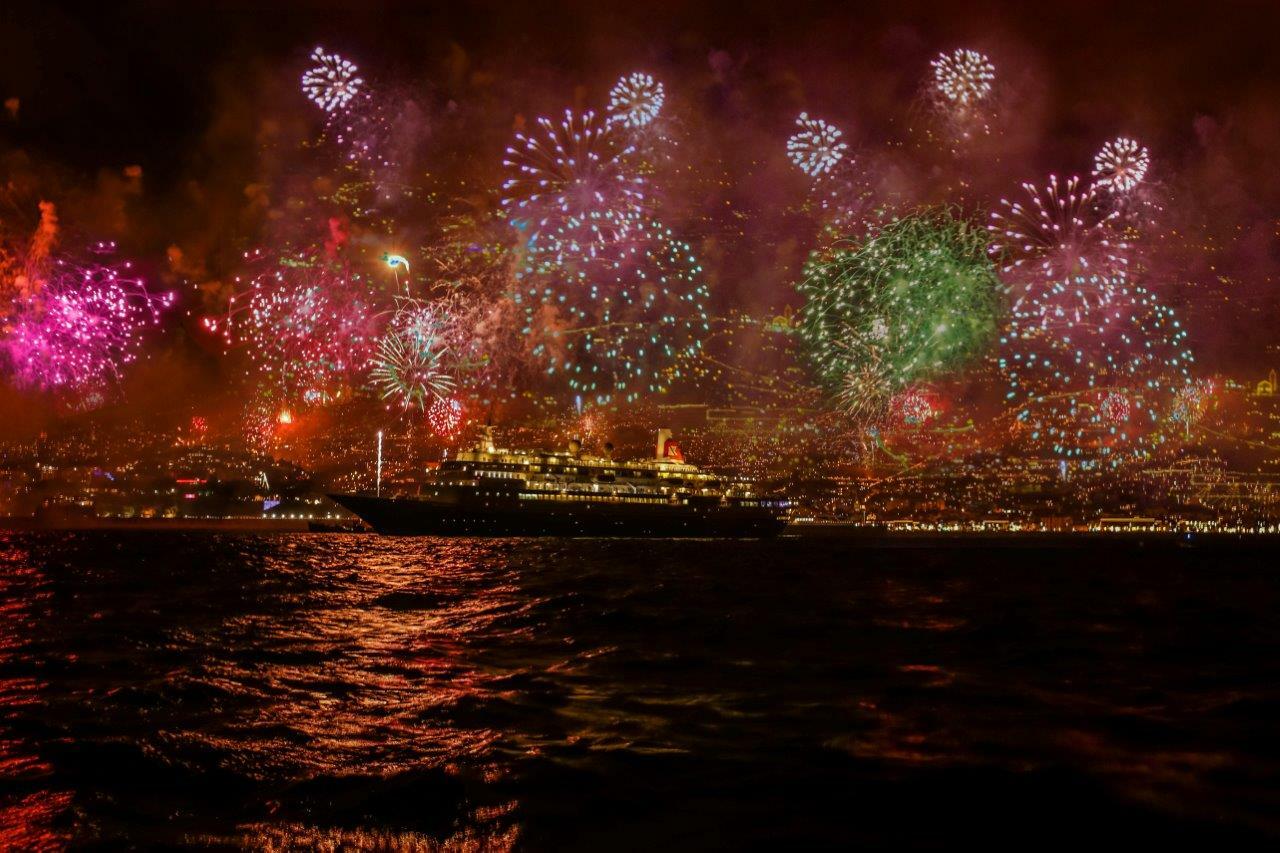 Nine ships unite for Cruise Ship Horn Concert
Nine ships took part in an entertaining cruise ship horn concert as a prelude to Madeira's spectacular New Year's Eve fireworks display. The 10-minute concert, organised by the Madeira Regional Government, was centred around a musical score entitled '2015 Cruise Ships Horn Symphony', composed by Francisco Loreto. The melody was specifically created for the nine ships to
Nine ships took part in an entertaining cruise ship horn concert as a prelude to Madeira's spectacular New Year's Eve fireworks display.
The 10-minute concert, organised by the Madeira Regional Government, was centred around a musical score entitled '2015 Cruise Ships Horn Symphony', composed by Francisco Loreto.
The melody was specifically created for the nine ships to play. Fred. Olsen Cruise Lines' Black Watch was accompanied by Cruise & Maritime Voyages' Magellan and Marco Polo, P&O Cruises' Oceana, Cunard Line's Queen Elizabeth, Thomson Cruises' Thomson Majesty, AIDA Cruises' AIDAblu and AIDAsol, and TUI Cruises' Mein Schiff 4.
Each vessel's horn has its own frequency and tuning, equivalent to musical notes. A local composer stood at Funchal harbour's tower and, through radio connection to all the ships' Bridges, directed a crew musician on each of the nine cruise ships with the rhythm beat, in order to synchronise all the ships' whistles with the score.
YouTube user Paulo Camacho filmed the resulting concert:
Raquel França, Chief of Staff of the Madeira Regional Government, said: "This kind of cruise ship concert is very unique on a global scale and takes place three years after a world début in Madeira. It is meant to be a very special moment while saying farewell to the year in a singular way, both for ship passengers moored at the port and anchored in the bay, and for the thousands of tourists and residents who will be presented with moments of magic in one of the most emblematic nights of the Region."
Passengers then saw in the New Year watching a spectacular fireworks display, dubbed one of the best in the world.
YouTube user Lev Vakulin filmed the fireworks display using a Phantom 3 drone:
A gallery of photographs from Fred. Olsen Cruise Lines can be seen below: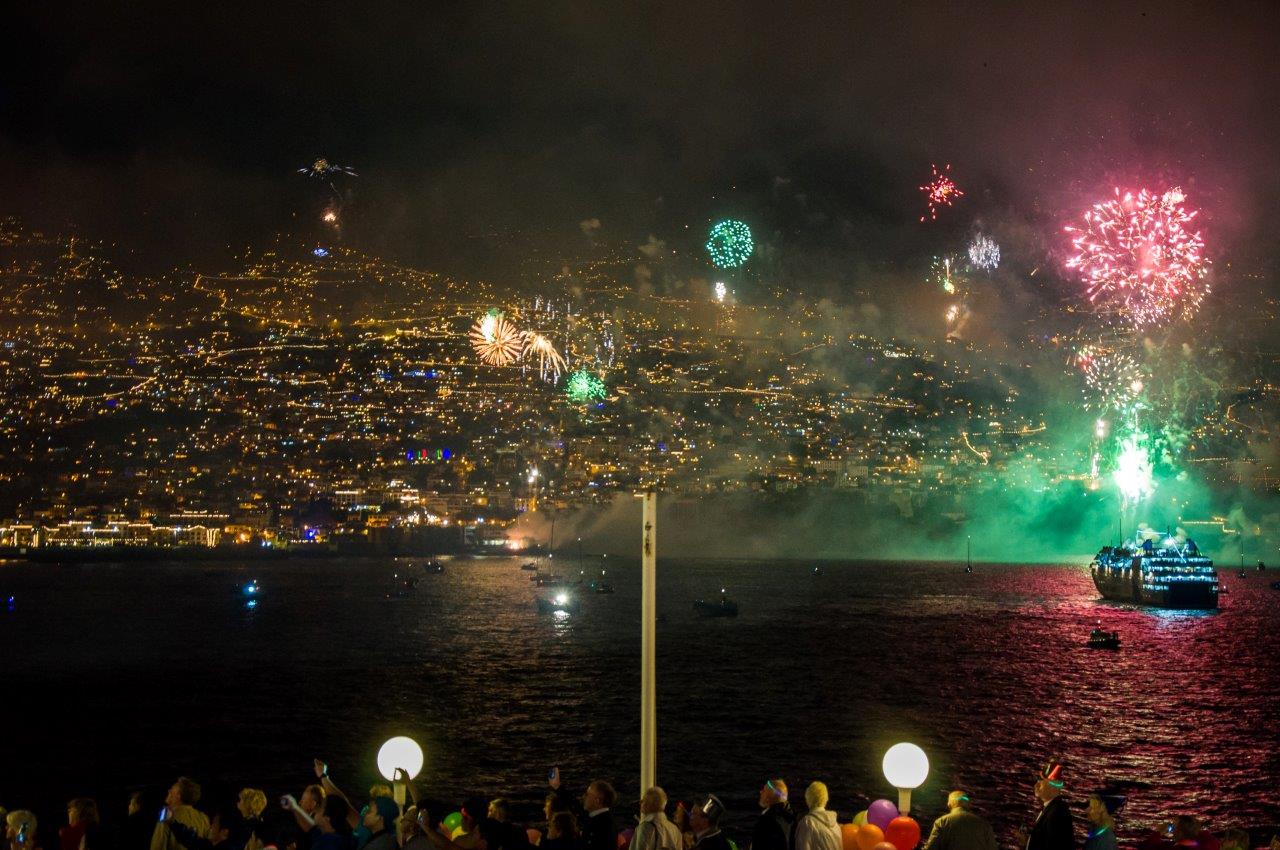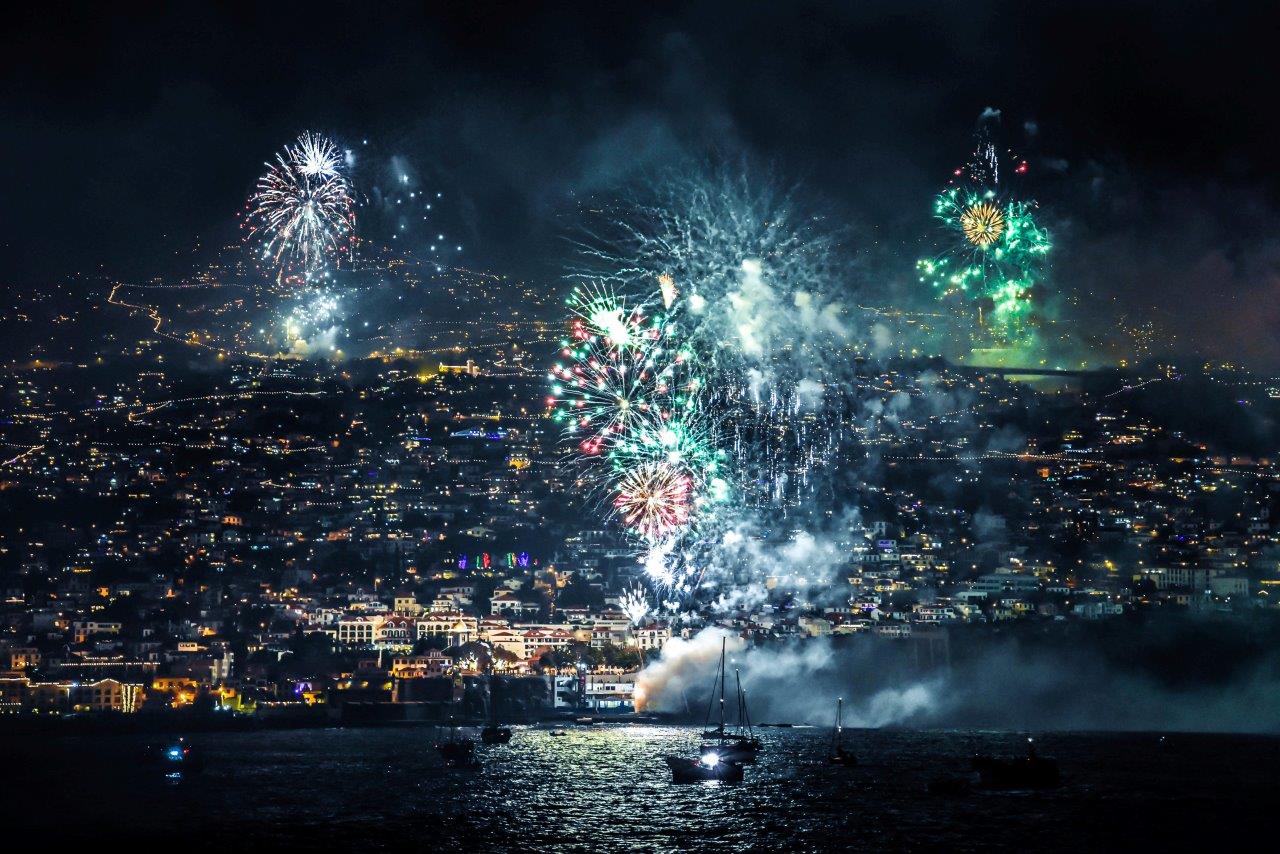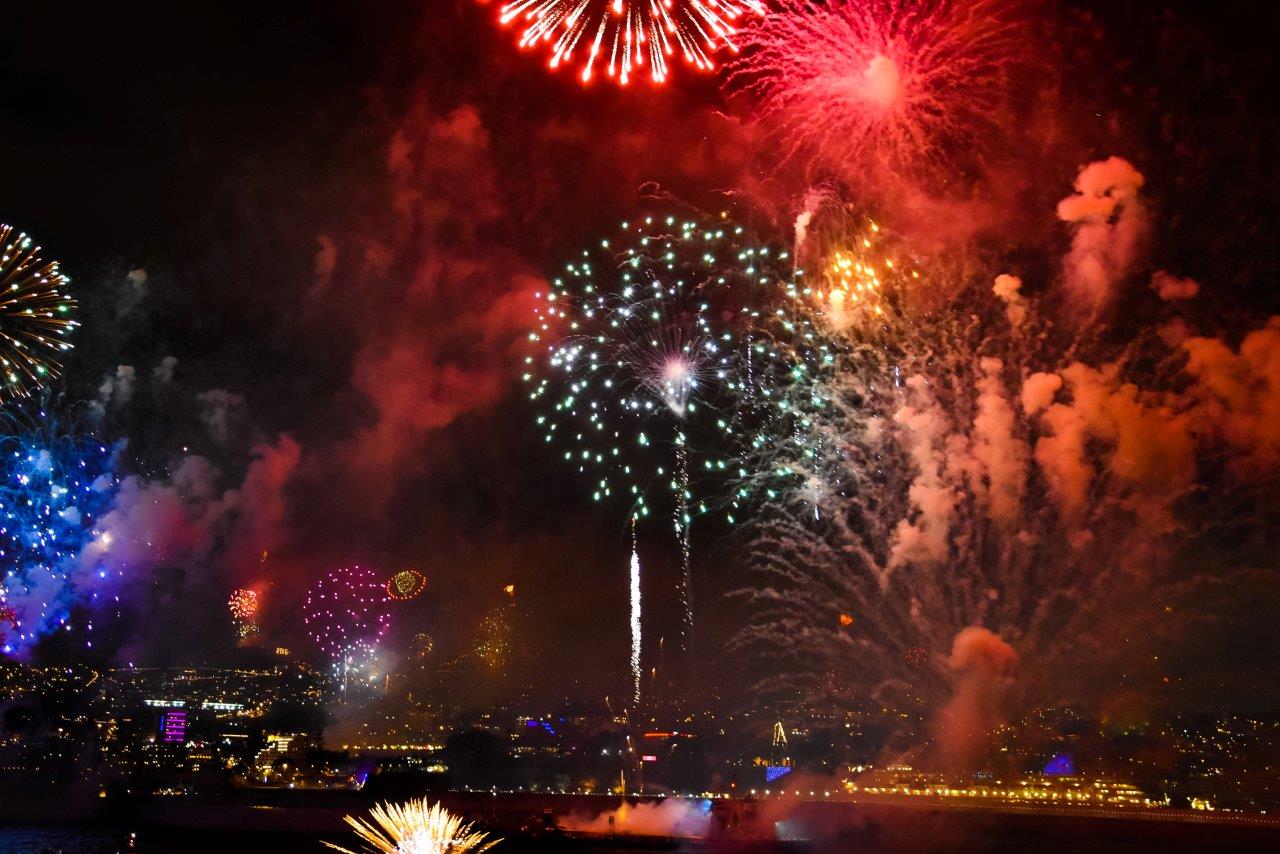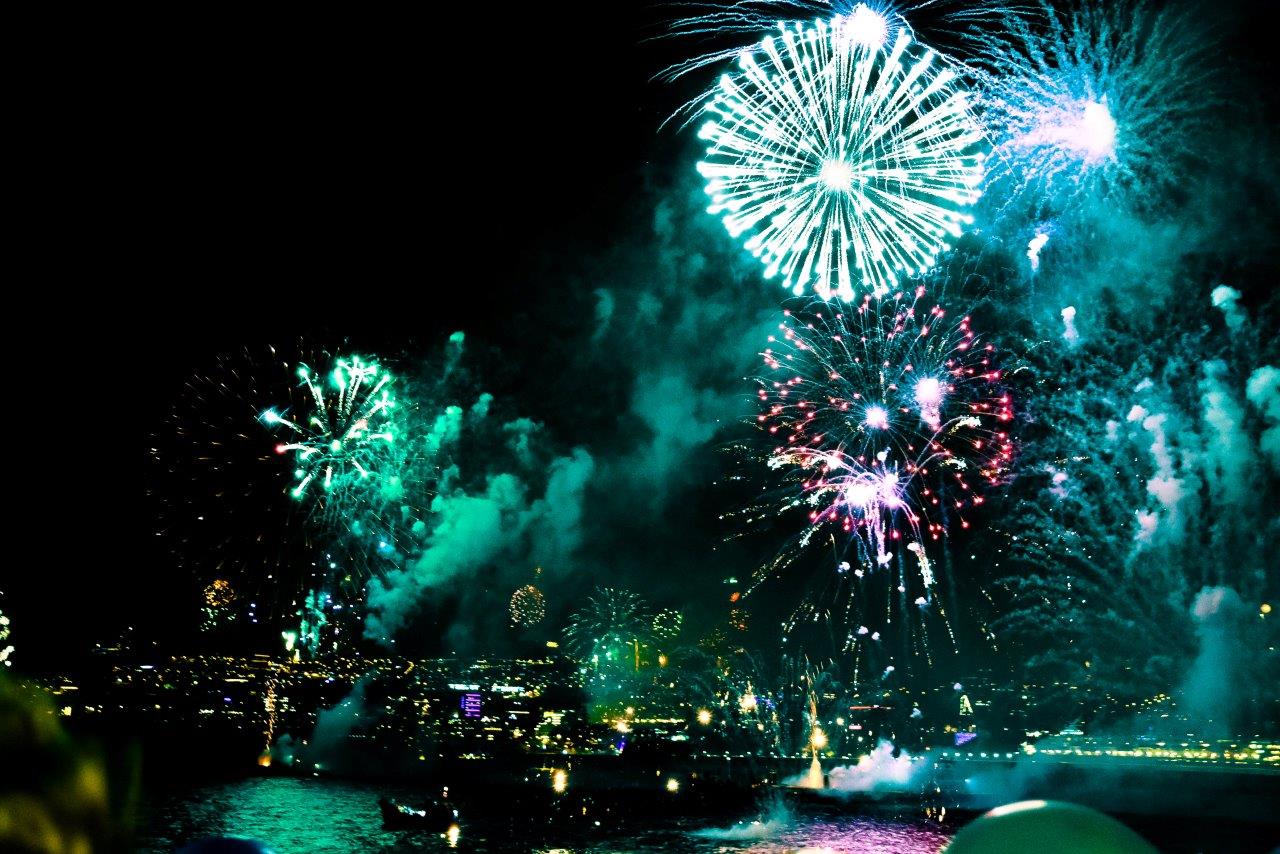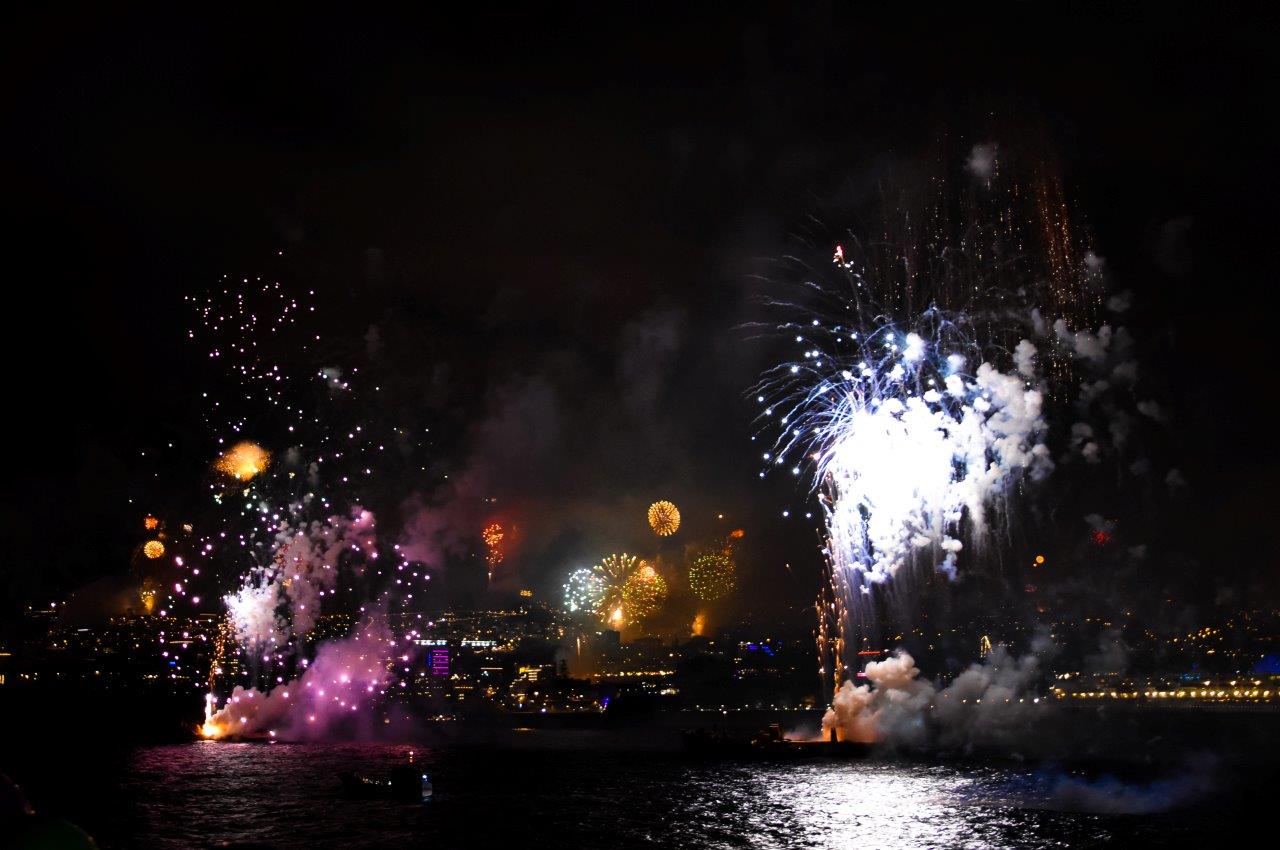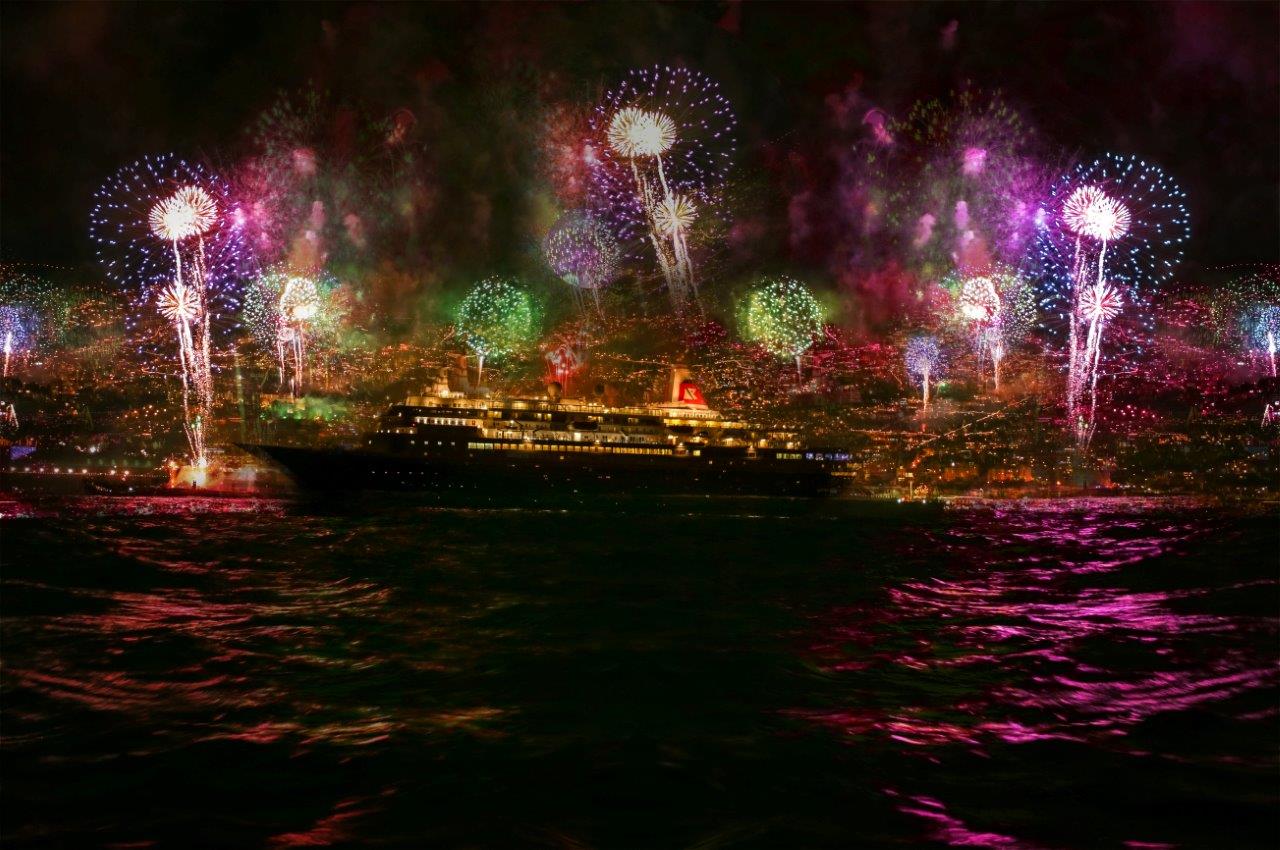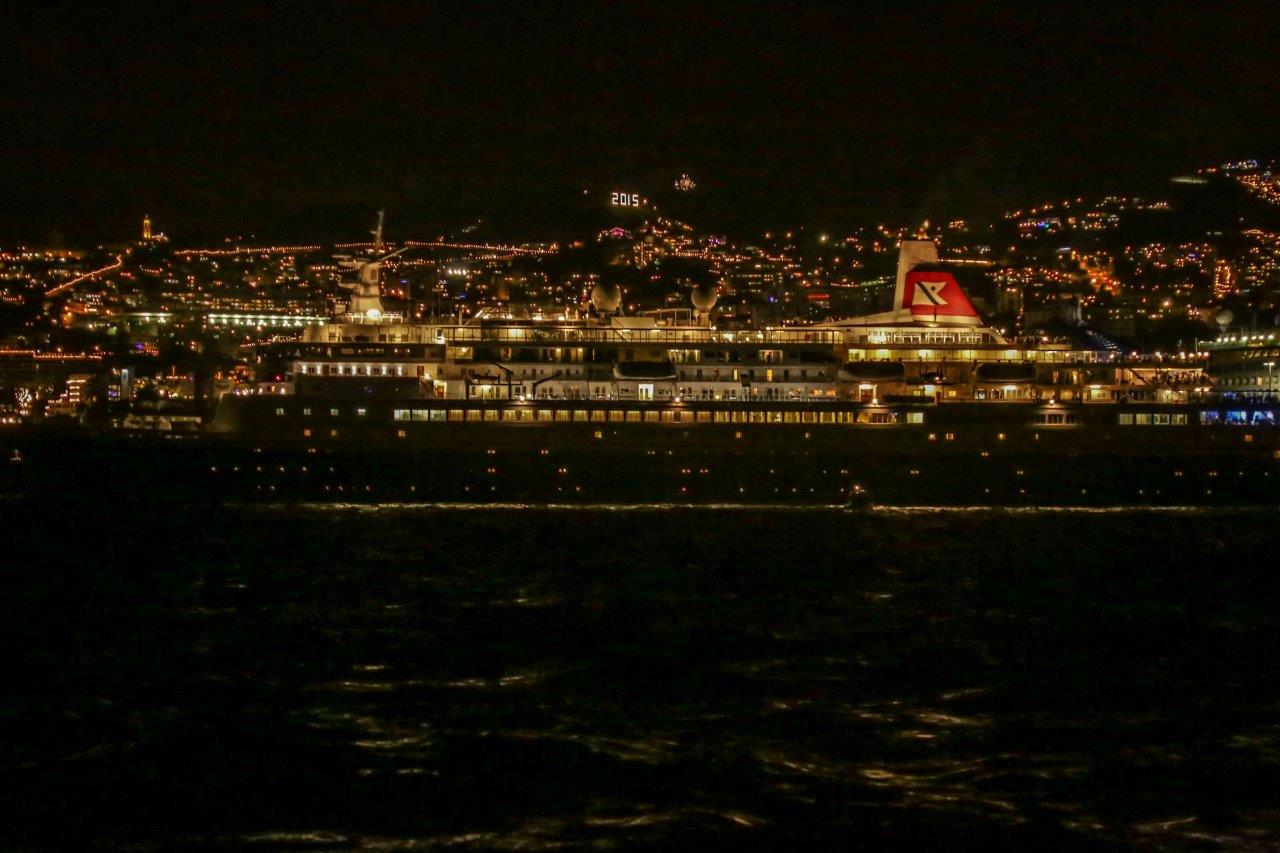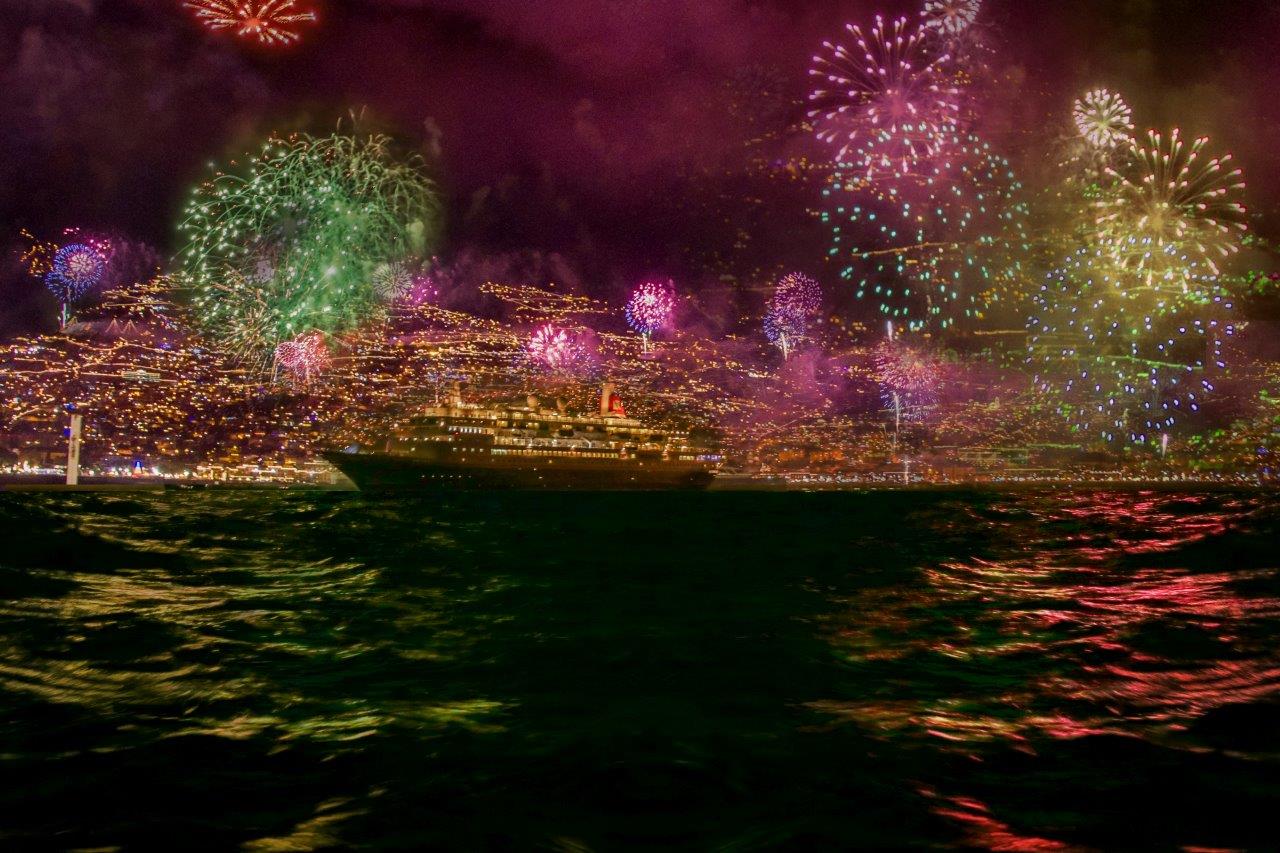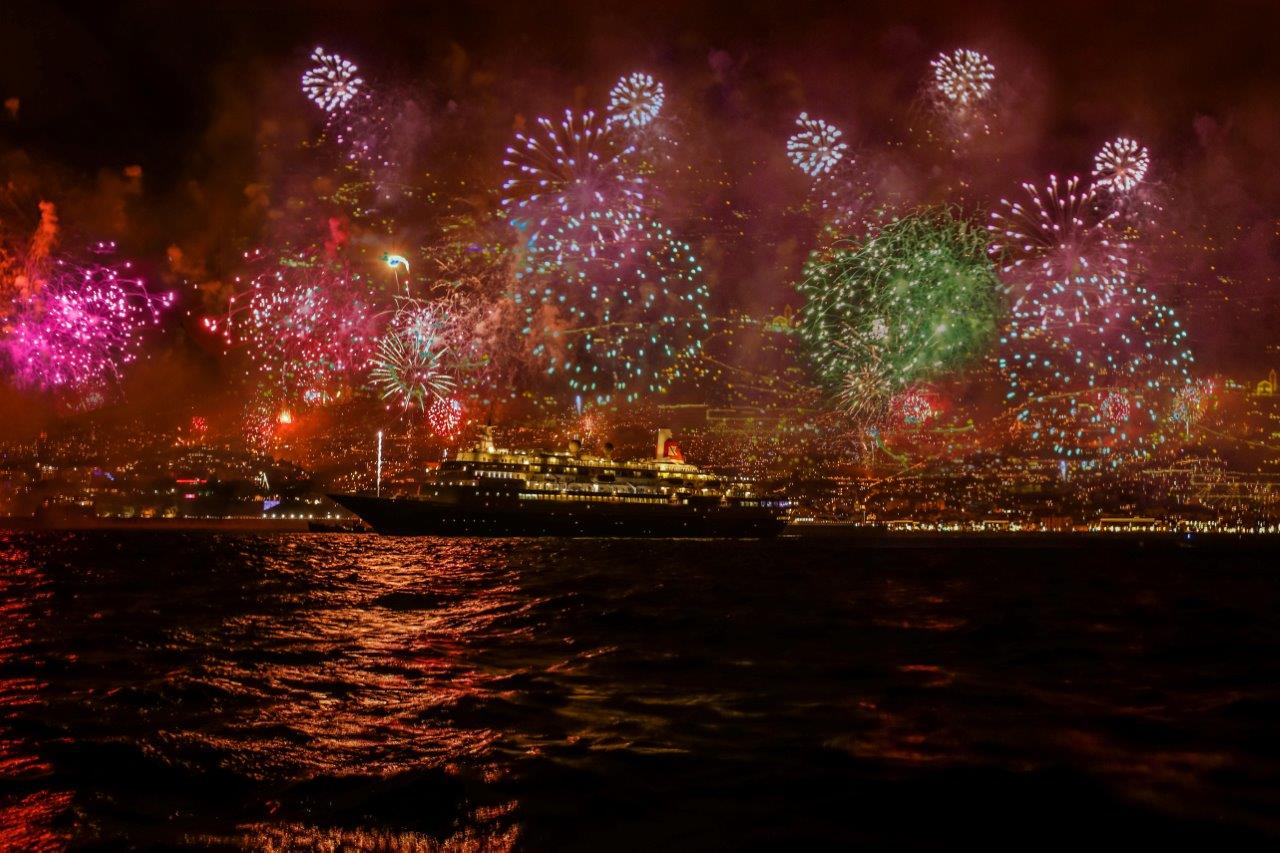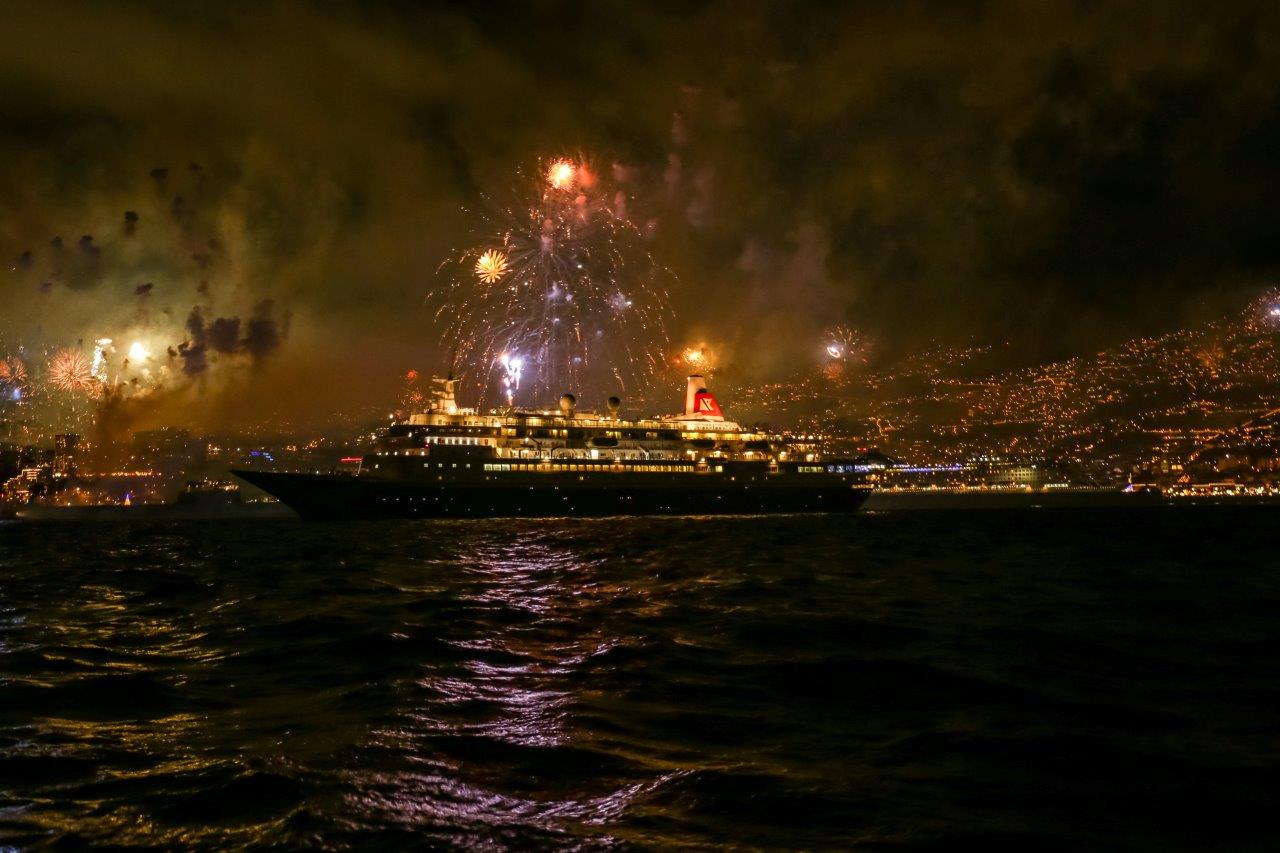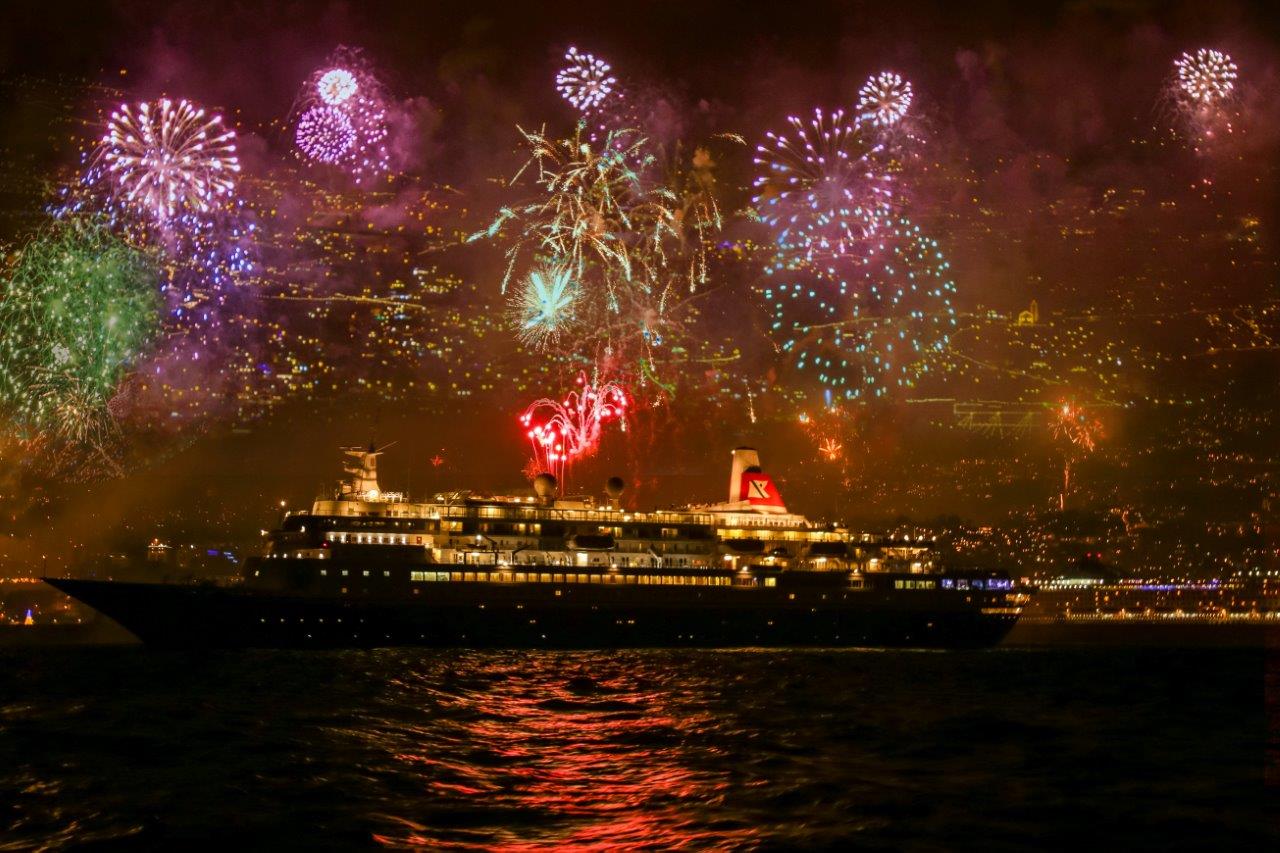 On 31 December 2016 Fred. Olsen Cruise Lines' Boudicca, Cruise & Maritime Voyages' Magellan and Marco Polo, P&O Cruises' Oceana, Cunard Line's Queen Victoria, MSC Cruises' MSC Magnifica, and AIDA Cruises' AIDAcara are all scheduled to berth at Funchal.
An 18-night 'Canaries Christmas & New Year' cruise aboard Boudicca departs Liverpool on 18 December 2016. Prices start from £1,999 per person based on two adults sharing a twin-bedded Inside cabin. The ship will spend Christmas Eve at the Moroccan city of Casablanca, Christmas Day at sea and will see in 2017 at Funchal.
(Photo credits to Fred. Olsen Cruise Lines)